911 THE ROAD TO TYRANNY (Full Movie)
Description
The government needed a crisis to convince the people to willingly give up their liberty in exchange for safety. Now the painful facts are in.
The dark forces of global government are funding, training and protecting terrorist networks worldwide.

9/11: The Road to Tyranny

documents the ruthless history of governments orchestrating terrorist attacks against their own people to scare them into total submission.
In this brutal expose you will witness the birth of a global police state that surpasses Orwell's nightmarish vision. It's all here:
The history of government-sponsored terrorism

The modern implementation of fear-based control

The New World Order's future plans
This is one film you cannot afford to ignore. The future of free people everywhere is at stake.
Support The Film Makers & Spread The Word : HQ Version
http://www.infowarsshop.com/911-The-Road-to-Tyranny_p_19.html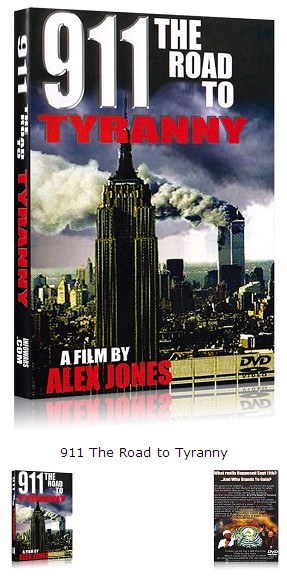 ---
EVERYONE
IS A TERRORIST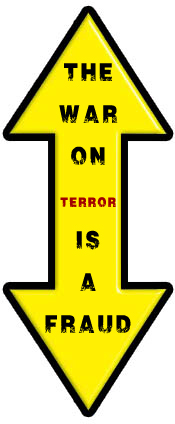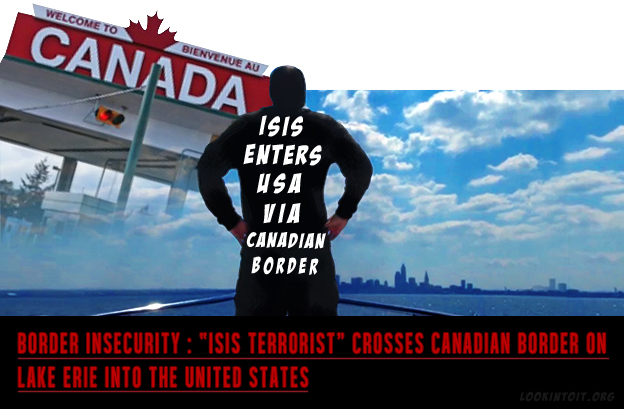 How could there be a War on Terror and actually say that we're having a war against terrorism, and leave the borders wide open? If you were the President of the United States, or I were the President of the United States, and 9/11 really happened the way they want us to believe it happened, the first thing you would do is shut down the borders, so people couldn't get in the country to harm you. But they left the borders wide open. Because the bankers want the borders open, because they want a one-world government. They want a North American Union. They don't want borders here. 9/11 was only a manifestation. It was done to create a fear in the American public, so that we will obey what they want us to do.
LINKS :
Illegal Checkpoints In America
Mobile Van Radiating the Public
Police Trained That Informed Americans Are Terrorists
The NSA (National Security Agency)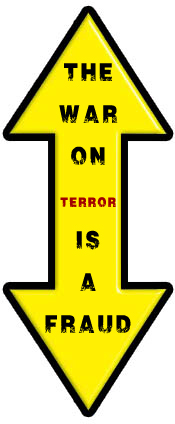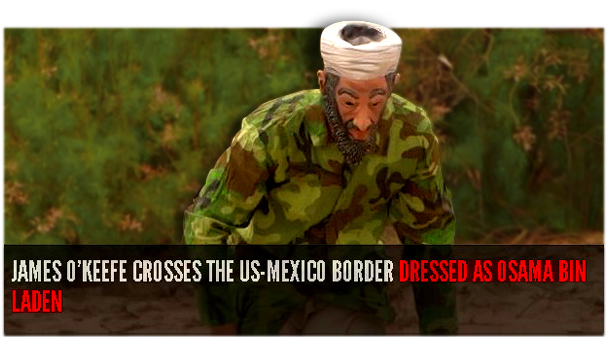 James O'Keefe Crosses The US-Mexico Border Dressed As Osama Bin Laden
O'Keefe: "I see no border patrol. I see no security."
by Patrick Howley | Daily Caller | August 11, 2014
Investigative filmmaker James O'Keefe exposes the U.S.-Mexico border's vulnerability to terrorism in his latest undercover project, obtained exclusively by The Daily Caller.
O'Keefe's Project Veritas video reminds viewers of recent statements by the president and Obama administration officials that the southern border is secure. O'Keefe then proceeds to Hudspeth County, Texas, to easily cross back and forth cross the Rio Grande wearing the costume of modern history's most recognizable terrorist.
"I see no border patrol. I see no security," O'Keefe said in the video before donning a bin Laden mask. "Thousands of people have stood in my footsteps right now. They've come from South America, Honduras, Guatemala, and they've all crossed the border. And if they can cross, anybody can cross." (RELATED: The Time Fidel Castro Snuck Into America From Mexico)
O'Keefe's work often distinguishes itself for proving taboo but accurate premises – in this case, that Islamic extremists are able to gain entry to the United States from Mexico, where drug cartels are linked to numerous terrorist organizations including Hezbollah and the Islamic State of Iraq and the Levant (ISIS), the strongest al-Qaida-like organization in the heart of the Middle East.
This summer has seen a whirlwind of terrorist activity on the southern border, with dire anecdotes pouring out of local news stations but ignored by the mainstream press. Security contractors found a Muslim prayer rug on the Arizona border, where 300 extremists affiliated with al-Qaida's Somalia syndicate al-Shabab recently entered the United States unaccounted for. Terrorist watch-list suspects were also detained trying to get into the country through California. Country music legend Charlie Daniels revealed that, "I personally spoke with an Arizona law enforcement officer who had taken four what he called 'Taliban' out of the back of an 18 wheeler."
Relevant on the contemporary merits, O'Keefe's video also makes an important symbolic point thirteen confusing years after the attacks of 9/11. The terrorists we're fighting today are more technologically savvy than their idol Osama bin Laden, the self-designed political figure who tried to fire history's loudest shot. But their motives have not changed. And they have access to the United States.
Read more: http://dailycaller.com/2014/08/11/new-video-james-okeefe-crosses-the-border-as-osama-bin-laden/#ixzz3A6QksaDG
LINK : Ambush / Undercover Journalism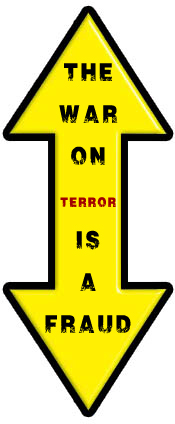 DHS Has Now Acquired Enough Bullets To Wage 30 Year War!!
LINK :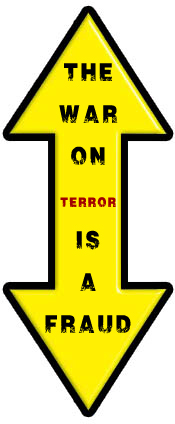 It's no longer Al-Qaeda, it's now supposedly your friends and neighbors. This is the prevailing meme of every tyrannical fascist regime in history.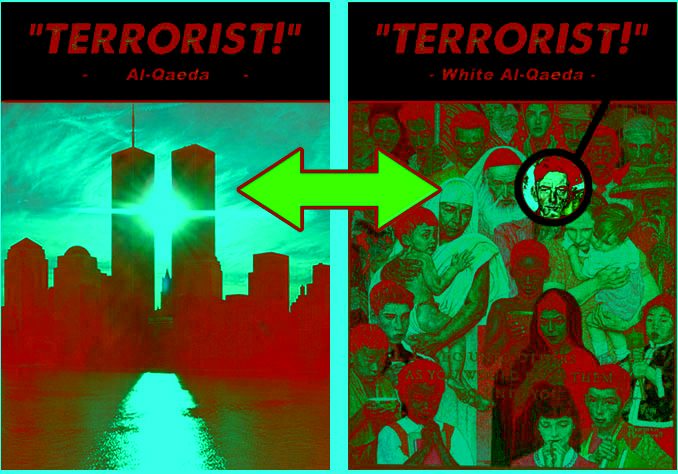 Attorney General Holder: American People Are Terrorists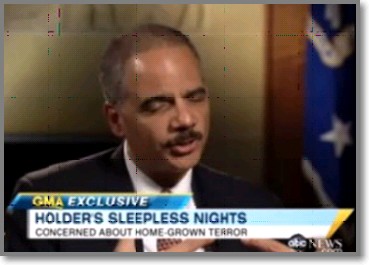 THE WAR ON TERROR IS AN ABSOLUTE FRAUD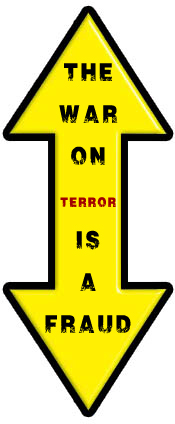 [OBAMA RELEASES MAJOR TERRORIST ORGANIZERS OF THE TALIBAN]
Could Obama Face Impeachment For Bergdahl release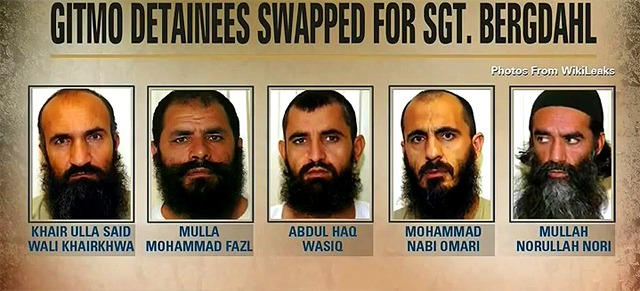 What happened in the last few weeks to change the Bergdahal situation? Was he a CIA operative, or was this a failed attempt to take the heat off the VA scandal?
Impeachment now very valid argument
http://www.infowars.com/judge-napolit...
Jay Carney 2013: we won't transfer detainess without consulting congress
http://www.weeklystandard.com/blogs/j...
Obama clearly broke the law
http://www.infowars.com/pro-obama-har...
Is this a ramp up to "White al Qaeda"
http://www.infowars.com/holder-to-cre...
LINK : THE FAKE WAR ON TERROR!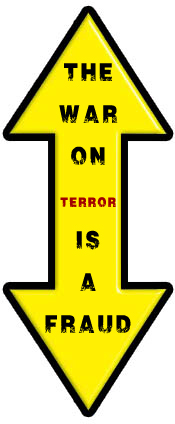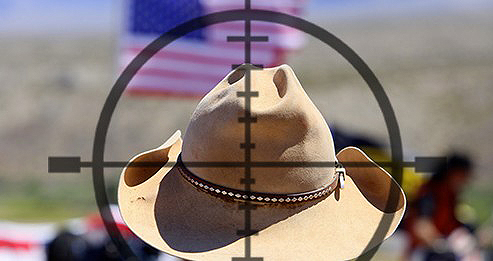 Alex Jones breaks down the bigger picture behind the move to turn the war on terror against American citizens
EVERYONE IS A TERRORIST

White House Tells Parents: Children Could Be Terrorists!
I have told you this was coming. Under the new homeland we are all the enemy in the eyes of the occupiers.
LINKS :
AGENDA 21 Cliven Bundy Case Example
Police Trained That Informed Americans Are Terrorists
Troops Ordered To Kill All Americans Who Do Not Turn In Guns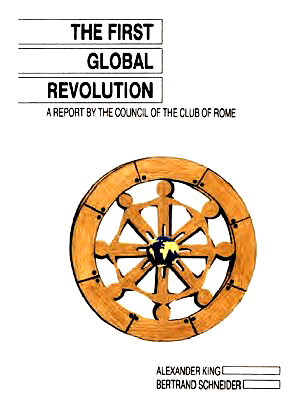 In 1991, the Club published The First Global Revolution. It analyses the problems of humanity, calling these collectively or in essence the 'problematique'. It notes (laments) that, historically, social or political unity has commonly been motivated by enemies in common: "The need for enemies seems to be a common historical factor. Some states have striven to overcome domestic failure and internal contradictions by blaming external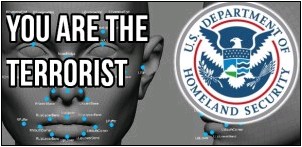 enemies. The ploy of finding a scapegoat is as old as mankind itself - when things become too difficult at home, divert attention to adventure abroad. Bring the divided nation together to face an outside enemy, either a real one, or else one invented for the purpose. With the disappearance of the traditional enemy, the temptation is to use religious or ethnic minorities as scapegoats, especially those whose differences from the majority are disturbing." "Every state has been so used to classifying its neighbours as friend or foe, that the sudden absence of traditional adversaries has left governments and public opinion with a great void to fill. New enemies have to be identified, new strategies imagined, and new weapons devised."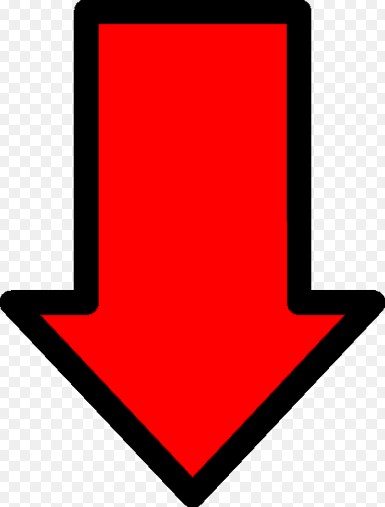 THE GLOBALISTS MOVE FROM THEIR ALQAEDA CREATION, TO FABRICATING HOMEGROWN DOMESTIC TERROR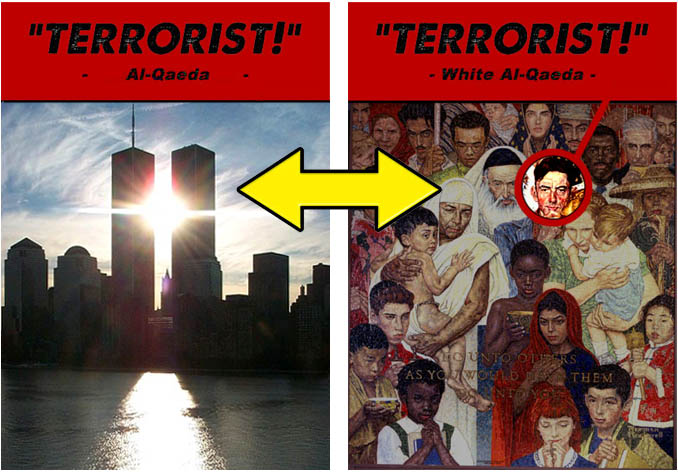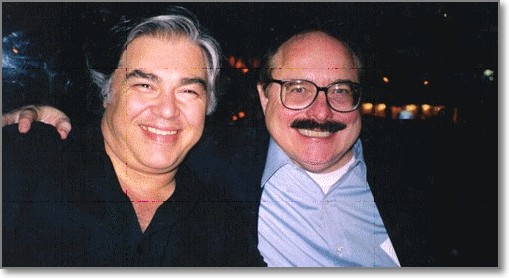 Several years ago, after his popular video "Mad As Hell" was released and Aaron Russo began his campaign to become Governor of Nevada, Russo was noticed by Nicholas Rockefeller and introduced to him by a female attorney. Seeing Russo's passion and ability to affect change, Rockefeller set about on a subtle mission to recruit Russo into the elite's CFR. Watch the full interview here: Reflections and Warnings.
Aaron Russo talks about the CFR...And The Fake War On Terror!
Aaron Russo talks about the CFR...And The Fake War On Terrorism!

REACH OUT TO OTHERS
[Help Educate Family And Friends With This Page And The Links Below]
LINKS :
Educational System Dismantlement