This Is What A Police State Looks

Like

Boston Bombing Manhunt
---
Sue Lund lives about five blocks from where police engaged in a wild shootout April 19 with the two Boston Marathon bombing suspects and about eight doors down from where the one who escaped alive was found 18 hours later.

Yet, during the all-day manhunt, she said police never searched her Franklin Street home or garden shed in Watertown, Massachusetts. Ten other neighbors had the same story and said they didn't know of any homes that had been searched on Franklin, where Dzhokhar Tsarnaev was discovered by someone on the street about 30 minutes after an area lockdown was lifted.
http://www.bloomberg.com/news/2013-04...
DHS Has Now Acquired Enough Bullets To Wage 30 Year War!!
LINK :
---

Terror in Boston: Hagel Says Pentagon Ready to Violate Posse Comitatus
Kurt Nimmo
Infowars.com
April 16, 2013
During testimony on Capitol Hill, Chuck Hagel characterized the attack in Boston as terrorism and said the Pentagon is prepared to respond quickly to any request from domestic law enforcement, according to Pentagon's propaganda newspaper, Stars and Stripes.
"(The attack) is clearly an act of terror and will be approached as an act of terror," Hagel said.
"I will continue to consult closely with DOD senior leaders and my counterparts in other agencies," Hagel added, "on how we can best support the government's response and investigations."
The event in Boston has provided the Department of Defense with a handy excuse to reverse the disestablishment of two National Guard civil support teams, including one currently responding to the bombing in Boston.
Over 400 Massachusetts National Guardsmen "remain on duty to continue to assist local authorities," the newspaper reported, citing a press release from the Guard.
The 211th Military Police Battalion was deployed to provide security, the Massachusetts National Guard's 387th Ordnance Company (Explosive Ordnance Disposal) has been activated, the 267th Combat Communications Squadron was sent to Boston, and the Navy sent a bomb-disposal unit "to assist local authorities as needed in the aftermath of the explosions." In addition, the U.S. Northern Command on Monday decided not to change security levels at military installations in the U.S.
Under the Posse Comitatus Act passed on June 18, 1878, after the end of Reconstruction, the military is prohibited from involvement in such activity as the supply of support, training, intelligence and equipment to civilian law enforcement. Because the federalized National Guard is part of either the Air Force or the Army, it is covered by the Act, according to Seattle attorney Lynne Wilson.
---
Former Congressman and 2012 presidential contender Ron Paul drops in to give us his take on how Congress plans to exploit our fears to take our liberties in the aftermath of the boston terror attack on April 15. http://www.ronpaulcurriculum.com/
---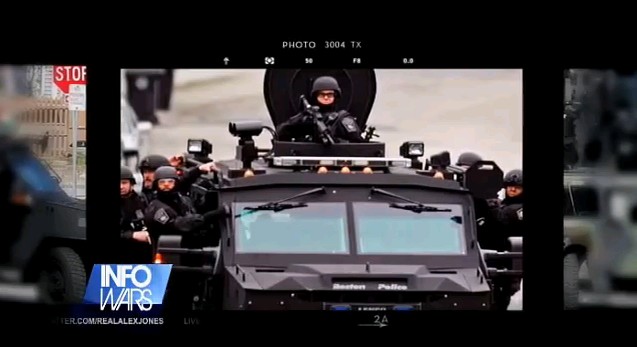 ---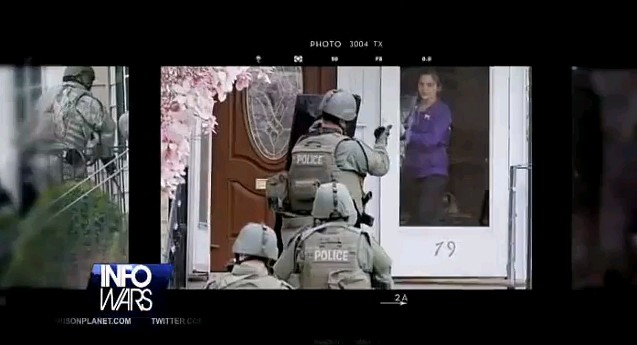 Exclusive: Victims Of Boston Bombing Police State Lockdown Speak Out
On the heels of Prestitute Lawrence O'Donnell calling Ron Paul a lair when he called the Man-hunt and door to door searches in Watertown Mass a martial Law exercise; Infowars reporter Dan The Kracken Bidondi went to interview residents who were forced from their homes.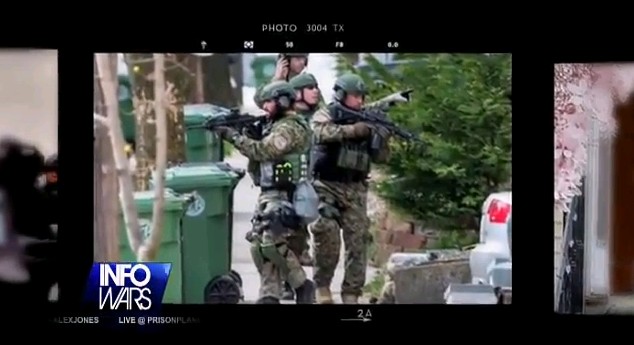 Boston Under Martial Law: Infowars Special Report
Infowars Reporter Dan Bidondi went to Watertown Mass last Friday while it was in the midst of a lockdown. Police and Federal Agents were going door to door pulling people out of their homes bugging their eyes out and treating the citizenry like common criminals. Guilty until proven innocent.
---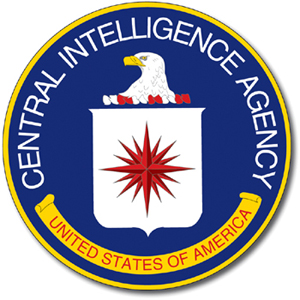 Terror by Design: "Gladio B" and The Boston Bombings
Whistleblower, translator and expert in Chechnya, Turkey and the Caucuses, Sibel Edmonds, connects the CIA to the Boston Bombing. Is this blowback or terror by design? Edmonds examines connections between an Imam brought to the US by the CIA who subsequently became a multi-billionaire and founded over 350 radical mosques, Uncle Ruslan Tsarni and the CIA man in the Chechnya region for decades, Graham Fuller, father-in-law to Ruslan.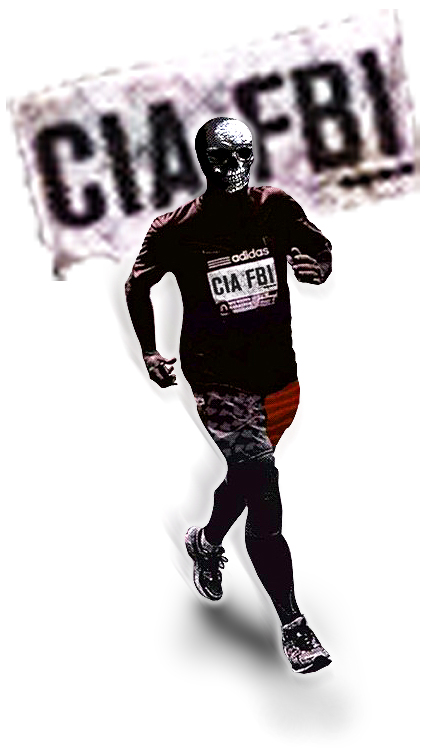 THE CIA
An independent agency of the United States government responsible for collecting and coordinating intelligence and counterintelligence activities abroad in the national interest; headed by the Director of Central Intelligence under the supervision of the President and National Security Council...There has been considerable criticism of the CIA relating to security and counterintelligence failures, failures in intelligence analysis, human rights concerns, external investigations and document releases, influencing public opinion and law enforcement, drug trafficking, and lying to Congress. In 1987, the former CIA Station Chief in Angola in 1976, John Stockwell, said the CIA is responsible for tens of thousands of covert actions and destablization programs since it was created by Congress with the passage of the National Security Act of 1947. At the time, Stockwell estimated that over 6 million people had died in CIA covert actions.
LINK :C.I.A.
THE FBI
The Federal Bureau of Investigation (FBI) is a governmental agency belonging to the United StatesDepartment of Justice that serves as both a federal criminal investigative body and an internal intelligence agency (counterintelligence). Also, it is the government agency responsible for investigating crimes on Indian reservations in the United States under the Major Crimes Act. The branch has investigative jurisdiction over violations of more than 200 categories of federal crime. The agency was established in 1908 as the Bureau of Investigation (BOI). Its name was changed to the Federal Bureau of Investigation (FBI) in 1935. The agency headquarters is the J. Edgar Hoover Building, located in Washington, D.C. The agency has fifty-six field offices located in major cities throughout the United States, and more than 400 resident agencies in lesser cities and areas across the nation. More than 50 international offices called "legal attachés" exist in U.S. embassies and consulates general worldwide.
'Federal Bureau of Investigation organizes almost all terror plots in the US' ...The report reveals that the FBI regularly infiltrates communities where they suspect terrorist-minded individuals to be engaging with others. Regardless of their intentions, agents are sent in to converse within the community, find suspects that could potentially carry out "lone wolf" attacks and then, more or less, encourage them to do so. By providing weaponry, funds and a plan, FBI-directed agents will encourage otherwise-unwilling participants to plot out terrorist attacks, only to bust them before any events fully materialize.
LINK : F.B.I.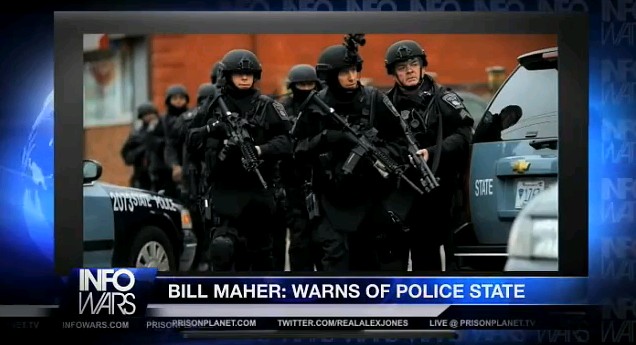 Proof of Drills at Marathon: Eyewitness Speaks Out
In an exclusive interview, I just finished speaking with key Boston Marathon eyewitness and running participant Alastair Stevenson, who has confirmed to me that drills were taking place the morning of the Boston Marathon complete with bomb squads and rooftop snipers.

http://naturalsociety.com/author/anth... Anthony is an accomplished investigative journalist whose articles have appeared on top news sites and have been read by millions worldwide.

Read more: http://naturalsociety.com/author/anth...
Follow us: @naturalsociety on Twitter | NaturalSociety on Facebook


Alastair's initial statements towards the Alabama news publication regarding the Boston Marathon training exercises ignited a firestorm within the alternative media, despite being only around two sentences in length. Now, Alastair has been given a forum to voice the entirety of what he saw as a participant and coach during the Boston Marathon — something that Alastair says he has never seen before despite participating in much larger races around the world.

As you can watch in the video above, Alastair detailed what went on before the race began:

"At the start at the event, at the Athlete's Village, there were people on the roof looking down onto the Village at the start. There were dogs with their handlers going around sniffing for explosives, and we were told on a loud announcement that we shouldn't be concerned and that it was just a drill. And maybe it was just a drill, but I've never seen anything like that — not at any marathon that I've ever been to. You know, that just concerned me that that's the only race that I've seen in my life where they had dogs sniffing for explosions, and that's the only place where there had been explosions."

And Alastair is speaking from serious experience. As a veteran of marathons and a coach at the University of Mobile in Alabama, Alastair knows about how marathons traditionally go down.

The interview with Alastair clarifies his former statements regarding the presence of bomb squads and bomb sniffing dogs that went mega viral on the web, and also serves to better understand what the reality is behind this situation. As Alastair details, there was definitely a drill taking place the morning of the marathon, and it appears police were likely aware of a dangerous threat that required a large degree of action to counteract. http://www.infowars.com/interview-wit...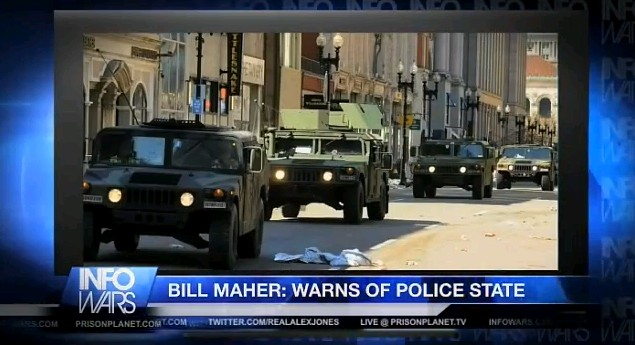 UPDATE! Boston Marathon Bombing Secrets
The suspect was cornered and then arrested. But what is the real story. The real story is the FBI has a history of using informants to stir up mental deficients into bombing targets with fake bombs. That is part of history. Now the mother of the suspects has said that her son has been followed by the FBI for at least three years.
---
Total Proof Boston Bombings Were A False Flag!
It took a while but the Feds finally came clean to having prior knowledge of deceased bombing suspect Tamerlan Tsarnaev. They also had his mother on a terrorist watch list.

CONFIRMED: Both FBI & CIA Watched Boston Bombing Suspects for Years
http://www.infowars.com/confirmed-bot... Tsarnaev Brothers

Tamerlan Tsarnaev Attended CIA-sponsored Workshop
http://www.infowars.com/tamerlan-tsar...

Boston Bombers: Role of CIA in Chechen Terror
http://www.infowars.com/boston-bomber...
LINKS :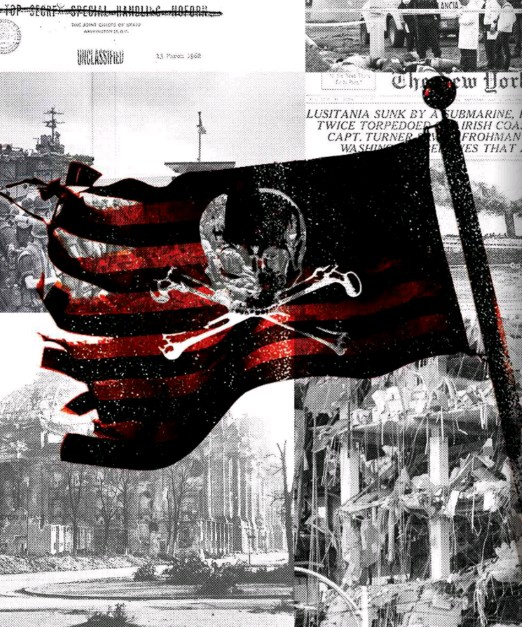 Just as you said would happen. Top Down, Bottom UP. The Boston Marathon was a Black Ops "terrorist" attack. One suspect killed, the other one will be too before they even have a chance to speak. Drones and now "terrorist" attacks by our own Government. Sad day, but a "wake up" to all of us. First there was a "suspect" then there wasnt. Infowars broke the story and they knew they had been "found out". http://www.dailykos.com/story/2013/04...
PROOF! Boston Marathon Bombing is Staged Terror Attack
Unlike Oklahoma City the FBI cannot confiscate all of the surveillance, cell phone, and thousands of cameras that were at the finish line of Boston Marathon. 4Chan posted dozens of photos showing Navy Seal or Private Security personnel carrying the same black back packs which are the same style backpacks showed in FBI photos. It's becoming crystal clear. Get these articles and this video out to everyone you know.
Navy SEALs Spotted at Boston Marathon Wearing Suspicious Backpacks?
http://www.infowars.com/navy-seals-sp...
Boston Bombing Culprits Identified?
http://www.infowars.com/boston-bombin...
True Story Of The Boston Bombing
Infowars showed the blatant inconsistencies, and breaking news about the Boston Bombing false flag attack and the subsequent police state events from day one. Alex Jones begins asking the question before the first of three press conferences was taken over by Infowars Reporter Dan Bidondi.
http://www.infowars.com/boston-bomber...
http://www.infowars.com/boston-bombin...
http://www.infowars.com/the-true-stor...

REACH OUT TO OTHERS
[Help Educate Family And Friends With This Page And The Links Below]
---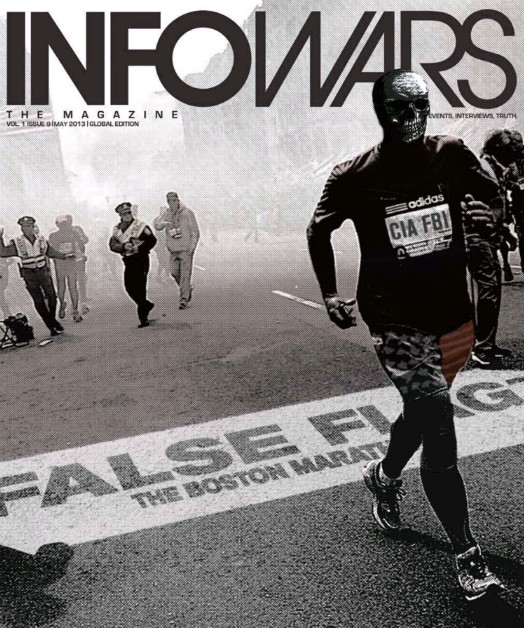 LINKS :
Police Trained That Informed Americans Are Terrorists
Troops Ordered To Kill All Americans Who Do Not Turn In Guns
Law Enforcement Requested Shooting Targets of Pregnant Women
Foreign Troops Training To Confiscate Guns of Americans