CLIMATE CHANGE

Club of Rome's 1993 The First Global Revolution
"In searching for a new enemy to unite us, we came up with the idea that pollution, the threat of global warming, water shortages, famine and the like would fit the bill….All these dangers are caused by human intervention, and it is only through changed attitudes and behavior that they can be overcome. The real enemy then, is humanity itself."
---
Breaking! Head Climate Monger Jumps Ship: Marc Morano Reports
By Marc Morano MSNBC, perhaps the most unlikely of news sources, reports on what may be seen as the official end of the man-made global warming fear movement.


MSNBC April 23, 2012: 'Gaia' scientist James Lovelock reverses himself: I was 'alarmist' about climate change & so was Gore! 'The problem is we don't know what the climate is doing. We thought we knew 20 years ago'

Contrast Lovelock's 2012 skeptical climate views with his 2007 beliefs during the height of the man-made climate fear movement. [ Flashback 2007: Lovelock Predicts Global Warming Doom: 'Billions of us will die; few breeding pairs of people that survive will be in Arctic' ]

How fitting that a major organ of the man-made climate fear promotion, MSNBC, would deliver one of the final and most dramatic death knells to the climate movement. One of the founders of climate alarm bails out with help from the media that helped hype and propel the movement.

More MSNBC article excerpts: Lovelock pointed to Gore's "An Inconvenient Truth" and Tim Flannery's "The Weather Makers" as other examples of "alarmist" forecasts of the future..."The problem is we don't know what the climate is doing. We thought we knew 20 years ago. That led to some alarmist books -- mine included -- because it looked clear-cut, but it hasn't happened," Lovelock said. "The climate is doing its usual tricks. There's nothing much really happening yet. We were supposed to be halfway toward a frying world now," he said. "The world has not warmed up very much since the millennium. Twelve years is a reasonable time... it (the temperature) has stayed almost constant, whereas it should have been rising -- carbon dioxide is rising, no question about that," he added...Asked if he was now a climate skeptic, Lovelock told msnbc.com: "It depends what you mean by a skeptic. I'm not a denier." He said human-caused carbon dioxide emissions were driving an increase in the global temperature, but added that the effect of the oceans was not well enough understood and could have a key role. "It (the sea) could make all the difference between a hot age and an ice age," he said. 'I made a mistake' As "an independent and a loner," he said he did not mind saying "All right, I made a mistake." He claimed a university or government scientist might fear an admission of a mistake would lead to the loss of funding."

Climate Depot began reporting on Lovelock's conversion away from climate fears in 2010 as he began reconsidering the alleged 'settled science." See below for Climate Depot's reporting on the evolution of James Lovelock's climate views.
Hidden Agenda of Global Warming Hoax :
One-World Government
Published on Jan 17, 2015
The global warming establishment and the media are crowing about 2014 being the hottest year on record. Marc Morano, founder of ClimateDepot.com, explains how bought-and-paid-for scientists are using skewed data to help further the UN agenda of one-world government.
http://www.infowars.com/scientists-ba...
Climategate is Still the Issue
TRANSCRIPT AND SOURCES: http://www.corbettreport.com/climateg...

This week marks the one year anniversary of the release of emails and documents from the Climatic Research Unit at the University of East Anglia that we now know as Climategate.

Sitting here now, one year later, it's becoming difficult to remember the importance of that release of information, or even what information was actually released. Many were only introduced to the scandal through commentary in the blogosphere and many more came to know about it only weeks later, after the establishment media had a chance to assess the damage and fine tune the spin that would help allay their audience's concern that something important had just happened. Very few have actually bothered to read the emails and documents for themselves.

...The beginnings of Climategate with the East Anglia CRU email leaks were just the beginning of a chain reaction of revelations that has fueled anger, doubt, denial and speculation worldwide. Compromised or fudged data have been identified from research centers in Russia, New Zealand, Australia and beyond. ...It's not only players like Al Gore, the Rothschilds and George Soros who stand to make a killing. President Barack Obama-- with a great conflict of interest-- was a founding investment partner in the Chicago Climate Exchange alongside Maurice Strong, a top Rockefeller agent and leading climate change schemer. Chicago Climate Exchange is written into the architecture of many of the proposals for alternative energy credits, carbon derivatives and other green financial products and stands to enrich its membership. In the end, the forced-incrementalism towards total world government, with complete dominance over money, debt, food, engery and resources, paid a price in exposure at COP15. Many politicians, journalists and people in general are now well aware that a scam has been forced down upon them-- and both their freedom and sovereignty are certainly at stake.
LINK : Climategate Is Still the Issue
Video: Climate Change, The Trillion Dollar Heist
Infowars.com
April 4, 2014
Alex dissects the greatest hoax of the century, "man-made global warming," in this exclusive special report.
Contrary to major media reports, the Arctic & Antarctic ice sheets have seen record growth year after year. After blatantly lying to the public in the face of hard science, so called "experts" are now calling for a "crackdown" on climate change skeptics who dare to question the "consensus" that man made global warming is not man made. Not only do they seek to tax us at every turn in the name of global warming, now too they seek to silence anyone who disagrees.
In the face of many real environmental threats such as genetic modification which damages our DNA, extreme over-fishing and toxic waste dumping, the environmental movement has been hijacked in the name of Al Gore carbon taxes. In fact the single greatest threat to humanity across the ages is despotism and democide, but don't expect the government to tax itself anytime soon.
This article was posted: Friday, April 4, 2014 at 5:11 pm
Epic Snow — FAIL

Published on Jan 28, 2015
What does the failed prediction of epic snowfall in NY tell us about dire "climate change" predictions and the politicians who goad the public into panic?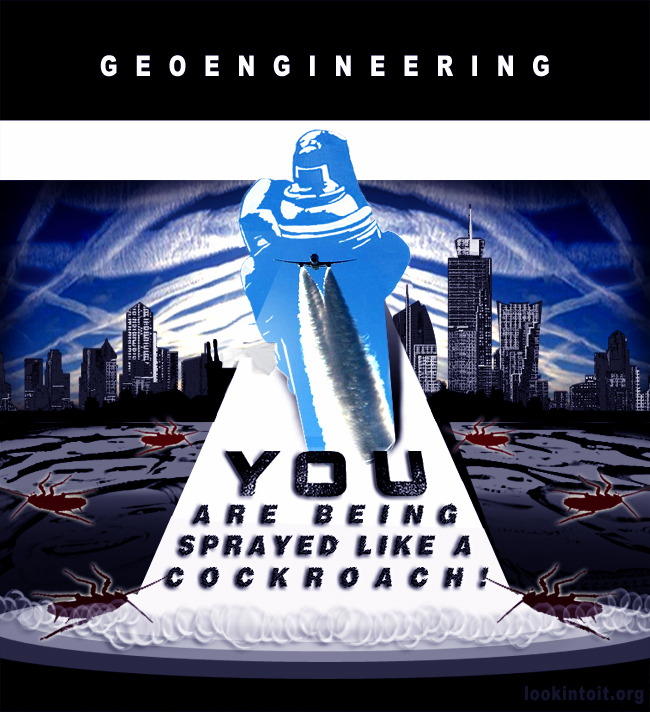 MORE :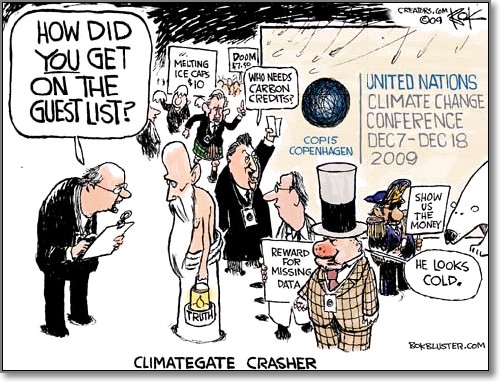 CLIMATEGATE:
A CRIME AGAINST HUMANITY
by Michael Rivero
Recent Deceptions
P

resident McKinley told the American people that the USS Maine had been sunk in Havana Harbor by a Spanish mine. The American people, outraged by this apparent unprovoked attack, supported the Spanish American War. The Captain of the USS Maine had insisted the ship was sunk by a coal bin explosion, investigations after the war proved that such had indeed been the case. There had been no mine.
In 1928, in the USSR there was a man named Trofim Denisovich Lysenko, a favorite of Stalin, and ultimately, a con-artist. He was as popular then in the USSR as Al Gore is in the US today.
Lysenko's prize theory, which suited Stalin's political needs at the time, was that plants and animals could inherit traits acquired from the environment in a single generation. That is, if you used cooling to trick Winter wheat seeds to germinate and grow in the Spring ( a technique already used in the US at the time) the seeds from the chilled plants would go on germinating in the Spring in perpetuity.
There was very little science in Lysenko's science, but this "revolution" suited Stalin's desire to outdo the accomplishments in genetics which had occurred under Lenin. Honor upon honor was heaped on Lysenko (just as is done with Al Gore today) and real scientists who questioned his theories were shunned, vilified, and removed from their positions (not unlike the experiences of those modern "heretics" who question the basic beliefs of the global warming cult). The state media of the USSR proclaimed the virtues of the Lysenko method beyond all doubt and question, just as the state media of the USA proclaims the "Science is settled" regarding AGW. But Lysenko had no more real science training than Al Gore, and his theory that the environment could permanently alter the genetic structure of crops in a single generation was completely wrong.
However, for political reasons, the USSR mandated that all farmers had to use the Lysenko method (just as the present government intends to force us all to use the "Al Gore Cap and Credit" method) and the result was widespread famine when, during the following spring, the second generation wheat refused to germinate.
This illustrates the problems which can result when the government thinks it understands science, or that science can be subordinated to political agenda.
F

DR claimed Pearl Harbor was a surprise attack.

It wasn't

. The United States saw war with Japan as the means to get into war with Germany, which Americans opposed. So Roosevelt needed Japan to appear to strike first. Following an

8-step plan devised by the Office of Naval Intelligence,

Roosevelt intentionally provoked Japan into the attack. Contrary to the official story, the Japanese fleet did not maintain radio silence, but sent messages intercepted and decoded by

US intercept stations

. Tricked by the lie of a surprise attack, Americans marched off to war.
P

resident Johnson lied about the

Gulf of Tonkin

to send Americans off to fight in Vietnam.

There were no torpedoes in the water in the Gulf. LBJ took advantage of an inexperienced sonar man's erroneous report of an attack to goad Congress into escalating the Vietnam War.
Then there were the lies used to trick the US into war with Iraq.

First off was Tony Blair's "Dodgy Dossier", a document released by the Prime Minister that made many of the claims used to support the push for war. The dossier soon collapsed when it was revealed that much of it had been plagiarized from a student thesis paper that was 12 years old!

The contents of the dossier, however much they seemed to create a good case for invasion, were obsolete and outdated.
T

hen there was the claim about the "Mobile biological weapons laboratories". Proffered in the absence of any real laboratories in the wake of the invasion, photos of these trailers were shown on all the US Mainstream Media, with the claim they while seeming to lack anything suggesting biological processing, these were part of a much larger assembly of multiple trailers that churned out biological weapons of mass destruction.
T

he chief proponent of this hoax was Colin Powell, who presented illustrations such as this one to the

United Nations on February 5th, 2003

.

This claim fell apart when it was revealed that these trailers were nothing more than hydrogen gas generators used to inflate weather balloons. This fact was already known to both the US and UK, as a British company manufactured the units and sold them to Iraq.


Click for full sized image
Colin Powell's speech to the UN was itself one misstatement after another. Powell claimed that Iraq had purchased special aluminum tubes whose only possible use was in uranium enrichment centrifuges. Both CIA and Powell's own State Department confirmed that the tubes were parts for missiles Saddam was legally allowed to have. Following the invasion, no centrifuges, aluminum or otherwise were found.

Click for full sized image

P

owell also claimed to the United Nations that the photo on the left showed "Decontamination Vehicles". But when United Nations inspectors visited the site after the invasion, they located the vehicles and discovered they were just firefighting equipment.

Powell claimed the Iraqis had illegal rockets and launchers hidden in the palm trees of Western Iraq. None were ever found.

Powell claimed that the Iraqis had 8,500 liters (2245 gallons) of Anthrax. None was ever found.
Powell claimed that Iraq had four tons of VX nerve gas. The UN had already confirmed that it was destroyed. The only VX ever found were samples the US had left as "standards" for testing. When the UN suspected that the US samples had been used to contaminate Iraqi warheads, the

US moved quickly to destroy the samples before comparison tests could be carried out

.
Powell claimed that Iraq was building long-range remote drones specifically designed to carry biological weapons. The only drones found were short-range reconnaissance drones.
Powell claimed that Iraq had an aggregate of between 100 and 500 tons of chemical and biological warfare agents. Powell gave no basis for that claim at all, and a DIA report issued the same time directly contradicted the claim. No biological or chemical weapons were found in Iraq following the invasion.
Powell claimed that "unnamed sources" confirmed that Saddam had authorized his field commanders to use biological weapons. No such weapons were ever used by the Iraqis to defend against the invasion and, of course, none were ever found in Iraq.
Powell claimed that 122mm warheads found by the UN inspectors were chemical weapons. The warheads were empty, and showed no signs of ever having contained chemical weapons.
Powell claimed that Iraq had a secret force of illegal long-range Scud missiles. None were ever found.
Powell claimed to have an audio tape proving that Saddam was supporting Osama Bin Laden. But independent translation of the tape revealed Osama's wish for Saddam's death.
Colin Powell's UN debacle also included spy photos taken from high flying aircraft and spacecraft. On the photos were circles and arrows and labels pointing to various fuzzy white blobs and identifying them as laboratories and storage areas for Saddam's massive weapons of mass destruction program. Nothing in the photos actually suggested what the blobby shapes were and during inspections which followed the invasion, all of them turned out to be rather benign.

In at least one case, the satellite Powell claimed had taken one of the pictures had actually been out of operation at the time. And many questioned why Powell was showing black and white photos when the satellites in use at the time over Iraq took color images.
A

nother piece of evidence consists of documents which President Bush referenced as in his 2003 State of the Union Speech. According to Bush, these documents proved that Iraq was buying tons of uranium oxide, called "Yellow Cake" from Niger.

Since Israel had bombed Iraq's nuclear power plant years before, it was claimed that the only reason Saddam would have for buying uranium oxide was to build bombs.
This hoax fell apart fast when it was pointed out that Iraq has a great deal of uranium ore inside their own borders and no need to import any from Niger or anywhere else. The I.A.E.A. then blew the cover off the fraud by announcing that the documents Bush had used were not only

forgeries

, but too obvious to believe that anyone in the Bush administration did not know they were forgeries! The forged documents were reported as being "discovered" in Italy by SISMI, the Italian Security Service. Shortly before the "discovery" the head of SISMI had been paid a visit by Michael Ledeen, Manucher Ghorbanifar, and two officials from OSP, one of whom was Larry Franklin, the Israeli spy operating inside the OSP.
In July, 2005, the Italian Parliament concluded their own investigation and named four men as suspects in the creation of the forged documents. Michael Ledeen, Dewey Clarridge, Ahmed Chalabi and Francis Brookes. This report has been included in Patrick Fitzgerald's investigation into the outing of Valerie Plame, and Paul McNulty, the prosecutor of the AIPAC spy case.
A recently declassified memo proves that the State Department reported the fact that the Niger documents were forgeries to the CIA 11 days before President Bush made the claim about the Niger uranium based on those documents.
In the end, the real proof that we were lied to about Iraq's weapons of mass destruction is that no weapons of mass destruction were ever found. That means that every single piece of paper that purported to prove that Iraq had weapons of mass destruction was by default a fraud, a hoax, and a lie. There could be no evidence that supported the claim that Iraq had weapons of mass destruction because Iraq did not have weapons of mass destruction. In a way, the existence of any faked documents about Iraq's WMDs is actually an admission of guilt. If one is taking the time to create fake documents, the implication is that the faker is already aware that there are no genuine documents.
What the US Government had, ALL that they had, were copied student papers, forged "Yellow Cake" documents, balloon inflators posing as bioweapons labs, and photos with misleading labels on them. And somewhere along the line, someone decided to put those misleading labels on those photos, to pretend that balloon inflators are portable bioweapons labs, and to pass off stolen student papers as contemporary analysis.
The President of the United States and his Neocon associates lied to the people of the United States to send them off on a war of conquest.
---
"News is what someone wants to suppress. Everything else is advertising". --
Former NBC news President Rubin Frank
---
Scaring The Public For Fun And Profit
Manufactured rumors of imminent doom have been around as long as religion itself. Predictions that the world is about to come to an end appear at regular intervals throughout the history of humankind, usually followed by demands of money and obedience to avert disaster, or guarantee salvation.
But in the modern age, where fewer and fewer people are blindly religious, doomsayers have had to eschew the trappings of the religious prophet and don the garb of the scientific prognosticator. However, their track record of success in predicting the end of the world had fared no better than that of their clerical brethren!
The Killer Bees
One of the fastest ways to get attention and funding is to announce the imminent doom of the world, then ask for money and/or obedience to study and perhaps "solve" the problem.
Starting in 2002, the Killer Bees did in fact arrive in the United States. And contrary to the warnings, they do not attack people at random. Like any other bee, they will act to defend their hives when attacked, but since most Americans are smart enough not to do that with ordinary bees, the prophecies of doom and death never materialized.
As a side note, Apiculturists already knew that the Killer Bee alarm was overblown. Worker bees, killer or otherwise, can only sting once, and usually die afterwards. Only the Queen Bees, which never leave the hive after their mating flight, are able to sting multiple times and survive. So bees, killer or otherwise, do not sting unless they are provoked to the point of a Kamikaze suicide attack on the enemy.
Y2K
As the 20th century wound down, concern was raised over the fact that most calendar functions inside computers were "hardwired" with the leading "19", and that as of midnight, December 31, 1999, computer date functions would leap backwards one hundred years to Jan 1, 1900.
The media was filled with dire forecasts of passenger jets falling out of the skies, banks unable to operate, a stock market crash, power grid collapse, etc. etc. etc. etc.
Now, while it was true that some dedicated clock and calendar chips did in fact have the hardwired "19" problem, the reality is that most calendar functions were already being handled totally in software and for those that were not, a changeover to software calendars able to deal with the year 2000 was a trivial exercise.
But so convincing were the scaremongers that the public started pulling their money out of banks in anticipation of a crash. As a result, corporations had to spend far more money on demonstrations to convince the public that Y2K was fixed than they spent fixing Y2K. In the end, Y2K turned into a 6 billion dollar enterprise that reaped huge profits for the scaremongerers-turned-software patch and "assurance testing" entrepreneurs.
Y2K came and went, and none of the doom-and-gloom prophecies came to pass.
Global Warming in 1817
"It will without doubt have come to your Lordship's knowledge that a considerable change of climate, inexplicable at present to us, must have taken place in the Circumpolar Regions, by which the severity of the cold that has for centuries past enclosed the seas in the high northern latitudes in an impenetrable barrier of ice has been during the last two years, greatly abated.

(This) affords ample proof that new sources of warmth have been opened and give us leave to hope that the Arctic Seas may at this time be more accessible than they have been for centuries past, and that discoveries may now be made in them not only interesting to the advancement of science but also to the future intercourse of mankind and the commerce of distant nations." President of the Royal Society, London, to the Admiralty, 20th November, 1817
Global Warming in 1922
"The Arctic ocean is warming up, icebergs are growing scarcer and in some places the seals are finding the water too hot, according to a report to the Commerce Department yesterday from Consul Ifft, at Bergen , Norway . Reports from fishermen, seal hunters and explorers, he declared, all point to a radical change in climate conditions and hitherto unheard-of temperatures in the Arctic zone. Exploration expeditions report that scarcely any ice has been met with as far north as 81 degrees 29 minutes. Soundings to a depth of 3,100 meters showed the gulf stream still very warm. Great masses of ice have been replaced by moraines of earth and stones, the report continued, while at many points well known glaciers have entirely disappeared. Very few seals and no white fish are found in the eastern Arctic, while vast shoals of herring and smelts, which have never before ventured so far north, are being encountered in the old seal fishing grounds."

-- AP as published in the Washington Post, November 2, 1922
The Coming Ice Age (1975)
...And again in 1958, Global Warming was the fashion!
If there is a lesson to be learned from all of the above, it is that governments, religious leaders, TV Networks; con men of all persuasions, are constantly warning you of something you really ought to be afraid of, or are possibly the cause of, and in any event are able to avoid/atone for with enough cold hard cash.
What is Global Warming?
Let's get something straight; the climate is supposed to change. In 4 1/2 billion years, there has never been a time when the Earth's climate remained exactly the same. Careful study of the geological and paleontological record shows that the climate is always changing; that the Earth is always getting warmer or colder in long hundred thousand year cycles.
At present the earth is far colder than the Cretaceous but far warmer than the ice ages. Given that the Earth has only recently come out of the Little Ice Age, it stands to reason we should be getting warmer. It is this idea that the Earth can or should be locked into a particular configuration that is artificial and unnatural. And who was to decide what the ideal temperature of earth should be? What is ideal for people living at the equator is hardly ideal for people living in the polar regions.
Global warming cultists like to talk about the balance of nature. This is a very romantic term, and sounds worthy of preservation. But there is no balance of nature. Nature is change. Nature is chaos. Nature is one life form going extinct while another evolves into being. Nature has never been in balance; it is in fact careening through time colliding with the landscape.
Is there really a crisis? Would it really be a bad thing if the Earth were getting warmer?
Warmer temperatures mean longer growing seasons. Longer growing seasons mean more food. And at a time when much of the world's population are going hungry, more food is a good thing.
Is carbon dioxide really such a bad thing? Carbon dioxide occurs naturally. The major sources are volcanoes and respiration from animal life on Earth. As carbon dioxide increases plant life which uses carbon dioxide for photosynthesis will grow more abundantly. Again, producing more food. There are even companies which will install carbon dioxide enhancement systems for commercial greenhouses because it has been proven that increased carbon dioxide stimulates plant growth and larger crops.
Is carbon dioxide a greenhouse gas? Yes, it is. But it is not the only one. Water vapor is by far the most abundant greenhouse gas in the atmosphere. Methane is also a greenhouse gas, more potent than carbon dioxide. But you cannot tax water vapor, and methane is produced by termites and deep-sea microbes, which are far too intelligent life forms to submit to carbon taxes, so the global warming cultists have settled on carbon dioxide as the villain because a portion of carbon dioxide in the atmosphere can be traced to human activity.
How much atmospheric carbon dioxide comes from human activity? Not including respiration, human contribution to atmospheric carbon dioxide is .28% of the total atmospheric carbon dioxide.

A closer look at the numbers
Now this may not seem like very much, and indeed it isn't. With volcanoes producing far more carbon dioxide than humans, one wonders what all the fuss is about regarding our cars and industry. But the global warming cult has a handy explanation. The global warming cult likes to claim that natural sources of carbon dioxide are already balanced out by natural sinks for carbon dioxide. Volcanoes are offset by trees. The carbon dioxide emitted by sea life is absorbed by seaweed. By claiming that there is no natural counterpart to human caused carbon dioxide the global warming cult tries to claim that .28% of atmospheric carbon dioxide contributed by human activity is upsetting the balance of nature. But as we pointed out before, there is no balance of nature. It is a romantic notion, but simply not reality. Experiments with enhanced CO2 in greenhouses confirms that as CO2 levels rise, plants will grow larger, absorb more CO2, driving levels back down again.
The Global Warming Fraud
So how do we know we are dealing with a fraud? As noted above, climate change is something that is supposed to happen. The world is always getting warmer or colder. The promotion of a change in the climate as a threat to humankind requiring the paying of taxes and submission to authority is a manufactured construct.
How do we know an agenda is involved? Simple. If the global warming alarmists were really only interested in the welfare of the Earth, one would expect them to be delirious with joy that the threat of anthropogenic global warming doesn't really exist after all. But quite to the contrary, those whose paychecks are dependent on the global warming industry are in a total panic to reassure us that, yes, there is a real danger, and it is all our fault!
Another reason we know Anthropocentric Global Warming is a hoax is that Scientific Method is supposed to allow for others to double-check the work leading to the theory. In other words, starting with the same data and applying the same methods, I should get the same results. But in the case of Anthropocentric Global Warming, this is impossible. The CRU, in response to Freedom of Information Requests for the raw data on which they based their dire predictions of doom, first stalled, then admitted they had destroyed the raw data! We mere mortals are expected to simply take their word their conclusions are accurate. I have to wonder with all the tens of millions of dollars in funding CRU enjoyed, why they could not purchase an extra hard drive to save that raw data!
In ancient times rulers ruled by what ever lie would convince the people that they needed to be ruled. One very common dodge was rule by divine right. I am your ruler because God said so. But as mankind has evolved and become more sophisticated, and understands that the idea of God is more a metaphor than reality, rulers intent on using deception to rule their people have had to come up with more convincing myths. Obey me and I will save you from the Communists. Obey me and I'll save you from the terrorists. Obey me and I will save you from global warming. And so forth...
So the push to sell global government on the basis of human caused global warming is just another variation on the theme of I am the ruler because the gods hath decreed it so.
Maybe it's time for humans to evolve past this latest deception.
As for the actual evidence calling into question the claims of human caused global warming, we can start with the very small percentage of atmospheric carbon dioxide actually created by human industry. The attempt by the global warming cult to claim that natural carbon dioxide is not a problem because nature balances it out, but human caused carbon dioxide is a threat, betrays the agenda of of taking something that occurs naturally and focusing the blame for it onto humans in order to guilt them out of money and obedience.
It has been documented and ruled in a British court of law that Al Gore's film and inconvenient truth contained numerous factual errors. In one notable case, a film sequence showing the destruction of the polar caps, turned out to be a fake; a computer-generated sequence from the science-fiction movie the "Day after tomorrow".
Much of the sensationalist media coverage of the issue of human-caused global warming has been exposed as a fraud. A story which claimed Polar Bears were drowning because of global warming was exposed as a fraud in which pictures of summer melt were presented as mid-winter scenes, along with the ludicrous claim that polar bears could not swim to shore to save their own lives.
Then there was the recent video-taped admission by the head of Greenpeace that the claim that Greenland would lose its ice in 20
years was merely a propaganda hoax!
The list of problems supposedly caused by human-caused global warming, from Acne to Prostitution, is endless, with more nonsense being added every day!
The major problem that the global warming cultists have faced is that the Earth has actually been cooling for almost 12 years now. The global warming cultists attempted to re-brand by avoiding the term global warming and saying their agenda was to deal with climate change. Not just any climate change of course but sudden climate change, again the fault of humans, again requiring taxes and obedience to a global authority to solve. But re-branding as the climate change cult did not secure the fact that the predictions for a warming globe were simply not panning out. It was at this point that institutions dependent on funding to study human caused global warming began to adjust their data in order to, as CRU put it, "conceal the decline". Otherwise, trust in the climate scientist was going to be undermined by the fact that they had obviously totally blown which way the temperatures of earth were going, predicting that they were going up when in fact they were demonstrably in decline.
IPCC predictions in yellow/orange, real world in blue/green
Blue line is the raw data. The red line is the "value added" data the IPCC is using.
In one of the CRU emails leaked by a whistle blower, Dr. Phil Jones, head of the CRU (until forced to step down) openly admits the Earth is getting cooler!
"This is from an Australian at BMRC (not Neville Nicholls). It began from the attached article. What an idiot. The scientific community would come down on me in no uncertain terms if I said the world had cooled from 1998. OK it has but it is only 7 years of data..."
Clearly from the above Dr. Phil Jones is well aware that the Earth has been cooling for 7 (now 11) years and is clearly biased against allowing that information to be made public. Ultimately, Phil Jones did admit on the record that there has been no warming since 1995.
In the end, the most obvious evidence that the global warming cultists got it wrong, is to look out your doors and windows this winter. Snow has come early to much of the Northern Hemisphere this winter. Ski resorts have opened early, and it looks to be a very hard winter. As of December 11th, 2009, 50% of the United States was under snow. On the same date last year, only 29% of the United States was under snow. The same global warming cultists who would point to temperature extremes 10 years ago as proof of their claims, now insist that early snows and frosts and ice should not be construed as evidence of global cooling. Clearly there is a bias at work here.
What is Really at Stake Here?
As I mentioned in the previous section, politicians seek to gain wealth and power and authority by taking something that occurs naturally, transforming it and promoting it as a crisis, and then selling the population a solution in exchange for higher taxes and increased authority over their lives.
Al Gore and his investors have created a crisis called human caused global warming. They have created a product, literally out of thin air, called the carbon credit. This is essentially a license to pollute. And as experience in Europe has already shown, polluters will simply buy the license, and pass the cost on to consumers. The pollution will continue, has continued; the only real change is that goods and services cost more than they did before.
These so-called carbon credits will be bought from those who have too many, and resold to those who need more. This will require a brokerage, of which the only one currently in existence is owned by Al Gore and his investors, who stand to make billions of dollars from the trading of carbon credits. This is not unlike the manner in which Enron made billions of dollars off of the people of California by trading imbalances in electricity. It is not a coincidence that Enron's Ken Lay assisted Al Gore in setting up the structure for the trading of carbon credits. Al Gore is doing with carbon dioxide to the world what Ken lay did to California with electricity.
There is a huge amount of money at stake on convincing the people of the world that the Earth is getting warmer, that it is all their fault, and atonement lies with submitting to new taxation.
Those people still supporting AGW (anthropogenic global warming) are dependent on funding to support their current positions. That funding is in turn dependent in the continuation of faith that AGW (anthropogenic global warming) is correct. After all, when Galileo proved that the Earth Orbited the Sun, funding for continued research into epicycles vanished abruptly, along with tenures and the value of every degree issued in the field of Epicycles.
The same applies here. With precious rare exception, every academic whose degree and funding is based on AGW is looking at a stark unemployment picture. In their minds, they are not fighting for scientific truth; they are fighting for their livelihood, and the proof is very simple. If their primary concern was really the long term welfare of planet Earth, one would think the Global Warming Cult would be delighted to find out there really is no danger after all. But, as is clearly evident, the goal is to support the orthodoxy even against the revelation that their core scientific foundation is based on a fraud.
Quite a few people, including President Obama, are financially invested in the Global Carbon Credit scheme, in which licenses are issued to pollute, with the surplus units bought and sold through brokerages. Al Gore and his fellow investors have already spent $150 million to "sell" anthropogenic global warming. They will not walk away from that investment easily.
Beyond the researchers whose degrees and funding are dependent on the continuation of a perceived public threat, the media outlets and government officials who signed onto this campaign are now realizing that they have wagered their entire credibility on AGW (anthropogenic global warming) at a time when their credibility was already strained from Saddam's "nookular" bombs, the economy, 9-11, etc. etc. etc. Climategate could well be the final nail in the coffin of the public's trust of corporate media and government.
Just one example, Paul Hudson, BBC weatherman who in October was sent Climategate emails has been gagged by the BBC.
Over and above the financial incentive, there is another agenda at work. There has been a push forward for the emergence of a global government for many years now. The plan to sell this new global oligarchy to the people the world rests on three pillars. The first pillar is human caused global warming, requiring submission to a global environmental authority. The second pillar was the global swine flu pandemic, requiring submission to a global health authority. The third pillar was the global financial crisis, requiring submission to a global banking authority. All three pillars are in serious trouble. If the pillar of human caused global warming collapses, no doubt it will pull the other two down with it.
Clearly there's a tremendous amount of political and financial power behind the selling of anthropogenic global warming to the people of the world. It is this political power which was able to provide Al Gore with an Academy award for his documentary film "An Inconvenient Truth" even though that film has already been exposed as containing multiple factual errors. It was this same political power which obtained for Al Gore a Nobel peace prize again for his documentary film and again awarded even though the deceptions had been exposed in a British court of law.
So much money and political power has been invested in the myth of human caused global warming that if human caused global warming becomes exposed to the general population as a lie and a hoax, many well-known institutions of government and media will likely collapse from the scandal. The establishment is literally fighting for its life. And we should expect them to take any and all desperation measures to prolong and preserve their power and prestige and privilege.
This is a Street Brawl for Truth and Freedom
It is clear that government, the media, corporatized science, have quite literally bet the farm on selling the illusion of human caused global warming as justification for global taxes and global government. In order to bring about global government simultaneous with creating the illusion of a need they have to destroy the credibility of the regional governments and we have seen a great deal of this lately. Now the oligarchs face an awkward choice. They have set the stage for a collapse of the national governments, but the global government they wish to install in its place may be collapsing right along with the myth of global warning.
Various governments and the media are so heavily invested in selling the illusion of human caused global warming, that if that hoax is exposed, if the public becomes aware of the monstrous fraud involved, those institutions of government and media could very well be destroyed and by their own hands.
Already we are seeing the organizers and perpetrators of this fraud trying to limit the damage from this exposure in several ways. The media is already hard at work attempting to dump the blame and scandal solely on the climate scientists, who after all were only doing what they were paid to do. This is not to say the scientists are not guilty. Quite the contrary, they deserve to be pilloried publicly and humiliated for their betrayal of the public trust. To say that their careers should be ended is an understatement. But in our haste to punish the scientists who assisted in the lies to the world, we must not forget that the scientists were working for somebody; for politicians such as Al Gore, for an agenda called global government, and for those who wanted to get rich by selling a fictitious product called carbon credit.
Yet another tactic being employed to limit the damage from climate gate, is to insist that even though the scientist responsible for the climate warming data have been exposed as holsters that the validity of the data itself must remain above question above reproach. This of course is nonsense. If you hire a contractor to build a home, and discover afterwards that the contractor has a history of using substandard materials and sloppy workmanship, do you continue to believe the home he has built you is solid and durable and safe? Of course not. And yet the global warming cultists are demanding exactly this kind of naïveté from the public at large.
The latest spin is that if one questions the dogma of Anthropocentric Global Warming, then one must be in favor of destroying the Earth. There is no middle ground. Another common propaganda tactic is to accuse those who question the veracity of the Global Warming Cultists is to accuse them of receiving paychecks from oil companies. When one points out that the proponents of Anthropocentric Global Warming are being paid for their work, one gets a "hurrumph" of indignation. It's apparently acceptable for their side of the argument to be well-funded, because in their eyes they are the "good guys." Finally, there is the much-ballyhooed "Precautionary Principle" which states that one should never take any action that might cause harm even if that potential harm cannot be demonstrated or proven. In theory such a prohibition should extend to any actions undertaken in support of the Precautionary Principle itself, but such suggestions get the usual "Hurrumph" of indignation. The cultists are really good at that.
So is climate gate a fraud? Is climate gate a scientific scandal? No. Climate gate is first and foremost a political scandal. More than that it is a global political scandal that involves governments, media, institutionalize science, the banks, universities, indeed a vast cross-section of our ruling classes. It is more than a scandal; climate gate is a crime against humanity. And this is not an exaggeration. The goal of climategate was to extract money from every human being on planet Earth in exchange for a nonexistent salvation from a nonexistent threat. The goal of climate gate was to trick every human being on planet Earth into accepting the yoke of a global oligarchy with no more legitimate claim to power than those who ruled by divine right.
We are at a watershed moment. We may well see a transition to a new and better political structure for the entire world. But it will not be the one that has been designed for us. If nothing else, the ability for government and media to lie to the population of the world on such a vast scale is forever destroyed. Climategate will relegate all of the official stories of the governments of the United States and Great Britain and indeed every government that took part in the human caused global warming hoax to the same level of credibility as Ramses carvings showing his victory over the Hittites. It will be seen as an historic joke by future generations.
But we are not there yet. The forces that have enslaved us with deception and fraud and hoax are desperate to hang onto their power and authority. They are busy coming up with new hoaxes and frauds to scare us back into obedience. And the media well aware that they cannot report on the lies of climate gate without reporting their own complicity are working hand in glove with government to reassert their ability to control what you think and when you think it.
So, what we, the free people of planet Earth, need to do in the coming weeks is become the new mainstream media. The TV networks and other corporate media have been handed their marching orders to resell the illusion of human caused climate change in any way shape or form that will convince you to accept new taxes and the loss of your freedoms. The only way the rest of the world is going to find out about climate gate is if you tell them. Because the TV and news magazines won't. If it's mentioned at all, it will be to trivialize and dismiss it and assure the world it really doesn't matter. BBC is still reporting climate gate as just another computer crime. This is like reporting Watergate as just another burglary!
We have collected together a vast body of evidence calling into question the legitimacy of the claims of human caused global warming. We have collected together a vast body of evidence proving fraud and deception on the part of the global warming cult. Please forward this information to everybody you know. Time is of the essence. Barack Obama as already indicated that he will not be swayed by the exposure of the fraud in the CRU/NWIA data, and fully intends to go to Copenhagen to sign away our national sovereignty as "penance" for our contribution to global warming.
Other observers have commented that the moment president Obama signs that Copenhagen Treaty his credibility as president of the United States will be destroyed. For him to sign away sovereignty of our nation on the basis of a known lie should enrage all Americans and make it clear that the federal government is not working in the interests of the American people any more, but in service to this emerging globalist socialistic empire. Remember; global government is what Hitler wanted. Global Government is what Napoleon wanted. Global Government is what Alexander the Great wanted. Global Government is what the Roman Caesars wanted.
Climategate may well prove to be the final fight in the war between those who would rule us with lies and those who wish to live with truth. Climategate makes it clear that yes, there really are massive conspiracies between government and the media to mislead the general public. You cannot pretend they don't exist; one is right there before you staked out naked on the ground, exposed for all to marvel at! I leave it as an exercise for the reader to decide how many other such deceptions form what we think we know of the world and of history.
There are two paths into the future. Along one lies freedom and truth and prosperity for the people. Along the other lies a socialist dictatorship, born in deception, unable and unwilling to tolerate dissent, and dedicated to robbing the poor to give to the rich.
You need to decide which future you wish to live in.
And you need to decide what you will do about it.
THE GREAT GLOBAL WARMING SWINDLE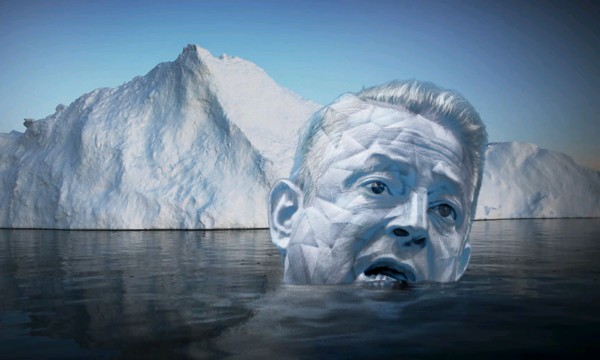 Al Gore's Top 10 Idiotic Quotes
Stay in the know - Follow Alex on Twitter: https://twitter.com/RealAlexJones
'Like' Alex on FACEBOOK - https://www.facebook.com/AlexanderEme...
http://www.infowars.com/
http://www.prisonplanet.com/
http://www.infowars.net/
http://www.prisonplanet.tv
Al Gore claims to have created the internet. (50 seconds into the video)
Al Gore posed for a photo paddling a canoe. But in order to make sure the canoe would float for the photo-op, 4 billion gallons of water was released from a New Hampshire dam and allowed to escape down the creek. New Hampshire was in the middle of a record drought at the time.
10 mins to Expose the Global Warming Scam
Private climate documents hacked, published
CLIMATEGATE!
Fox RIPS Global Warming Advocate! 1000's of Emails - Documents Reveal FRAUD
"We Have Been Lied To On A Monumental Scale."
---
---
---
---
NEW ARTICLES: GLOBAL WARMING CULTISTS CAUGHT. MORE SCANDALS; GLACIERGATE AND SATORMGATE. HEAD OF IPCC APOLOGIZES!
First Climategate, now Glaciergate
Secrets of Polar Vortex Exposed
Alex invites expert weather forecaster Piers Corbin, the owner of WeatherAction.com, to analyze the causes of extreme winter weather conditions seen throughout the U.S., and to discuss how the "global warming" agenda, or "climate change" as it's increasingly being referenced, is losing steam.
http://www.weatheraction.com/pages/pv...
Stay in the know - Follow Alex on Twitter: https://twitter.com/RealAlexJones
'Like' Alex on FACEBOOK - https://www.facebook.com/AlexanderEme...
http://www.infowars.com/
http://www.prisonplanet.com/
http://www.infowars.net/
http://www.prisonplanet.tv

REACH OUT TO OTHERS
[Help Educate Family And Friends With This Page And The Links Below]
---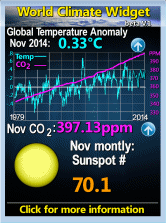 MORE:
The United Nations
Climate Change
Lord C. Monckton's Lecture
Climate Change Hate Crimes
Climategate Is Still the Issue
Economy Destroyed By Design!
Religious Leaders Politicians Sellout to Rockefeller Foundation