Economy Destroyed By Design!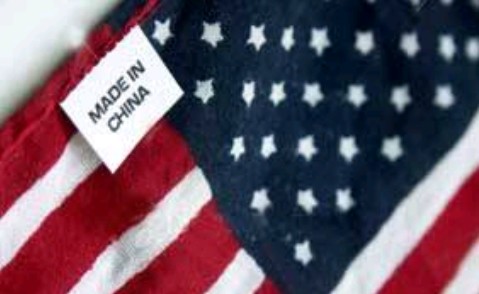 "Isn't the only hope for the planet that the industrialized civilizations collapse? Isn't it our responsibility to bring that about?" – Maurice Strong, 1992 [Who is Maurice Strong?] Today, Maurice Strong sits atop the global environmental movement headed by the United Nations and its interlocking NGO's and tax-exempt foundations. Strong is considered to be the person behind the globalization of the foundation-funded environmental movement, and was the Secretary-General of the United Nations Conference on the Human Environment held in 1972, in Stockholm, Sweden.
---

The Looting Of America
Former Assistant Secretary of Housing under George H.W. Bush Catherine Austin Fitts blows the whistle on how the financial terrorists have deliberately imploded the US economy and transferred gargantuan amounts of wealth offshore as a means of sacrificing the American middle class. Fitts documents how trillions of dollars went missing from government coffers in the 90's and how she was personally targeted for exposing the fraud.

The Declaration of Independence: http://www.archives.gov/exhibits/char...
THE UNITED STATES CONSTITUTION: http://www.archives.gov/exhibits/char...
Bill of Rights : http://www.archives.gov/exhibits/char...
---
Maurice Strong
Jurriaan Maessen Excerpt -- One-Child Policy Enforcer Crushes Baby To Death After Parents Refuse To Pay "Fine"
As I reported some time ago, UN strongman Maurice Strong told an audience of environmentalists at a side-event to the 2012 Earth Summit in Rio de Janeiro that China is the model-state for the rest of the world to emulate in regards to environmental matters.
"What China does matters to the world", Strong said, "and what China is doing is actually a tremendous source of encouragement."
Strong went on to say that "sustainable development" has become a "people's movement guided by the people's government."
Strong is a long-time advocate of the sort of draconian population policis that China has forced upon its people. As far back as the early 1970s, Strong hesitatingly admitted to the BBC that such a thing as a license to have a child is the kind of system he would see implemented globally:
Maurice Strong Interview (BBC, 1972)
Maurice Strong FALL OF THE REPUBLIC (EXCERPT)
>> Maurice Strong @ 4:23/9:28 <<
[Who is Maurice Strong?] Today, Maurice Strong sits atop the global environmental movement headed by the United Nations and its interlocking NGO's and tax-exempt foundations.

Strong is considered to be the person behind the globalization of the foundation-funded environmental movement, and was the Secretary-General of the United Nations Conference on the Human Environment held in 1972, in Stockholm, Sweden.

He co-authored the 'Earth Charter' with Mikhail Gorbachev in 1992. It was Gorbachev who stated in 1996 that the "threat of environmental crisis will be the 'international disaster key' that will unlock the New World Order."

Strong was recruited by David Rockefeller at the age of 17 and groomed for the role he serves today. Despite not having a college education, he was a millionaire by his early 20's and wielded enormous power and influence.

Already in 1972, at the time of this interview, there is talk of doomsday scenarios if people don't give up their rights and drastically alter the way they live. Also mentioned in the interview is zero growth, put forward by the Club of Rome in the late 60's/early 70's, which called for the control of population and economic growth, and was the precursor to what we see happening today with the US economy and infrastructure being gutted and sent overseas.

In this interview clip Strong discusses his proposal of licenses in order for women to give birth, which has been of much talk among the elite for the past several decades. In the 70's, David Rockefeller extended his praise to communist dictator of China, Mao Zedong, in an article published in the New York Times, for his country's one-child policy, which will be the model for the Western nations to follow in the future -- hence China's "Most Favored Nation" status granted by the UN.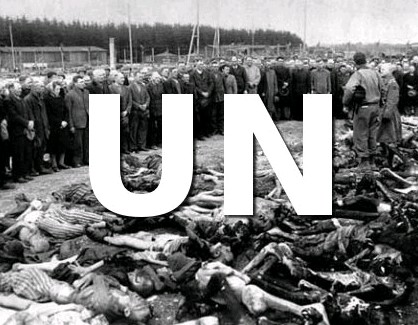 MORE: The United Nations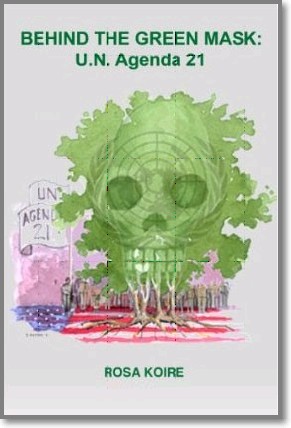 MORE: AGENDA 21
---
Dylan Ratigan's Epic Rant on the International Banking Cartel and Political Corruption

MSNBC's Dylan Ratigan is mad as hell about the U.S. financial crisis--and he ain't gonna take it anymore!

While convening a roundtable discussion on the market meltdown on eponymous MSNBC show on Tuesday, Ratigan exploded.

"We've got a real problem!" an exasperated Ratigan shouted. "This is a mathematical fact! Tens of trillions of dollars are being extracted from the United States of America. Democrats aren't doing it, Republicans aren't doing it. An entire integrated system, financial system, trading system, taxing system, that was created by both parties over a period of two decades is at work on our entire country right now. And we're sitting here arguing about whether we should do the $4 trillion plan that kicks the can down the road for the president for 2017, or burn the place to the ground, both of which are reckless, irresponsible, and stupid."

"I'm sorry to lose my temper," he continued. "But, I tell you what, I've been coming on TV for three years doing this, and the fact of the matter is that there's a refusal on both the Democratic and the Republican side of the aisle to acknowledge the mathematical problem, which is that the United States of America is being extracted."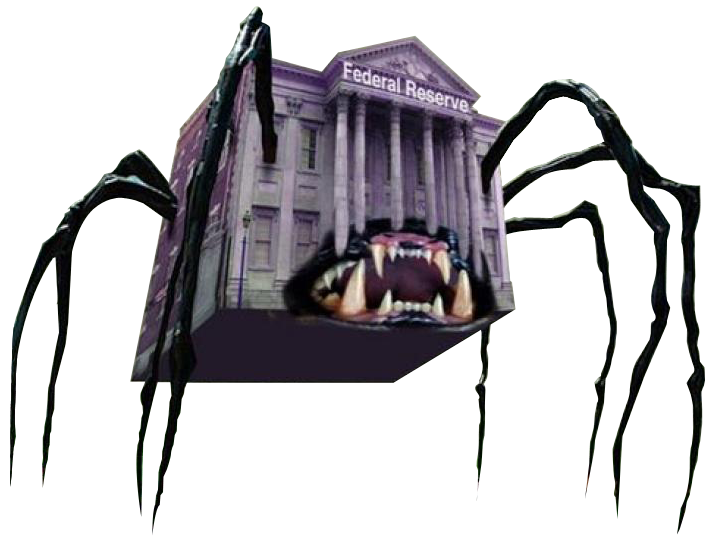 MORE:
Global Debt Crisis Simply Explained
Federal Fraud Against Small Businesses with Lloyd Chapman
1 Lloyd Chapman - Obama Administration Wants Secret Blacklist for Pentagon Contractors
2 Lloyd Chapman - Obama Administration Wants Secret Blacklist for Pentagon Contractors
1 Lloyd Chapman Obama's Budget Plan - Higher Taxes on Small Businesses
2 Lloyd Chapman Obama's Budget Plan - Higher Taxes on Small Businesses
3 Lloyd Chapman Obama's Budget Plan - Higher Taxes on Small Businesses
LLoyd Chapman - Obama's State of The Union, Just More Washington Politcal Theatre
---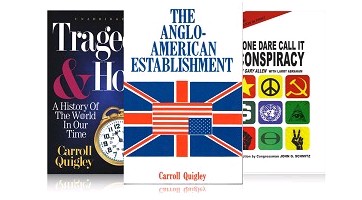 http://www.infowarsshop.com/NWO-Book-Special_p_714.html
The Unspoken Mission: The Deliberate Disintegration of America
Saman Mohammadi
Infowars.com
May 19, 2011
"Great men, great nations, have not been boasters and buffoons, but perceivers of the terror of life, and have manned themselves to face it." – Ralph Waldo Emerson
Authoritarian globalism, not terrorism, is the biggest threat America and the Western world faces. Terrorism is an invented distraction to keep the police and military guards occupied, and a government trick whose purpose is to scare the people into giving up their natural rights and accept the total government takeover of their lives and society.
When we read that nations like Libya and Iran are rogue regimes, which are regimes that pose a threat to the lawless international banking establishment, we should remember that America was a revolutionary nation and a rogue regime of its own day in the eyes of the financial tyrants. Back when America was a free and independent nation and not a mercenary nation for the bloodsucking global private central bankers it did not start large wars or slander other nations. But those days were over when the private Federal Reserve Bank was established in 1913. Soon after America became a puppet for the criminal internationalist bankers and oligarchs, and began to lose its soul.
Nearly a century after the creation of the monstrous Fed, America is on the verge of starting a new world war in the Middle East to protect the interests of its global oligarchical masters. Regimes that are not subservient to the lawless international banking establishment have to be eliminated and destroyed.
The road to World War III and the centralized global government that is being designed to take shape after the war is over has been paved with the blood of innocent Americans who were murdered on September 11, 2001 by the tricksters and traitors in the United States government.
The September 11 attacks made clear three facts: the total loss of representative and lawful government, the planned destruction of America's constitutional republic, and the beginning of a new dictatorial order based on the total subversion of civil society to an Orwellian world state controlled and owned by the global private banking system and the monopolistic corporations that profit from this unfair system.
There is a globalist war against America, but the weapons are fear, propaganda, and disinformation, not bombs and cruise missiles. The political use of state terrorism and fear against the American people by the political, financial and military establishment in Washington means that the hijacked U.S. government is afraid of the American people. The rulers in Washington have not only betrayed the interests of the American people, but they are waging a full-scale war against the American people and against the constitutional institutions of America.
The English essayist William Hazlitt said that in times of tyranny the interests of the people and the interests of the government are separated and the government by nature becomes the main enemy of the people. Hazlitt:
That Government is instituted for the benefit of the governed, there can be little doubt; but the interests of the Government (when once it becomes absolute and independent of the people) must be directly at variance with those of the governed. The interests of the one are common and equal rights: of the other, exclusive and invidious privileges. (Hazlitt: "What Is The People" from 'The Fight and Other Writings'; pg. 367).
Whenever the people are betrayed, robbed and murdered by their political leaders there is a need for a revolution. Putting off the inevitable solution to tyranny only makes the correction more painful and the suffering of the people more extreme. The terror of change is hard to overcome but survival depends on it. If the people do not act quickly and aggressively to recover their freedoms and retake their government then they will be destroyed by their political overlords. We are seeing this in America. The country is being deliberately brought down to its knees. A controlled demolition and collapse of America's constitutional government and American society is under away.
II. The Deliberate Disintegration and Destruction of America: The Eight Phases of America's Controlled Collapse
Below I will briefly list the eight phases of America's controlled collapse and disintegration and the five fronts in the war against America. Some of these phases have already been completed but not all may come to fruition if the American people are informed of the threats to their liberty, life, and country by the hijacked federal government and if they collectively resist their enslavement. The same applies for the people of Canada, England, Australia, and other Western countries.
Phase One: Militarizing The Police And Turning The Police Against The People
In the beginning of the 1970s, after the Civil Rights movement achieved victories for the people, the U.S. government began infringing on the civil rights of the people all over again, and this time it was done under the cover of the "War on Drugs." This war is not a faithful and honest war but a political war that was deliberately designed to take away the liberties of the American people, mostly black people, and unjustly imprison them in order to raise profits for a new prison industry.
Through the false and illegal war on drugs the police of every state has been brainwashed, militarized, brought under federal control, and received billions of dollars to chase around drug addicts and intimidate poor people. Naturally, this has created hostility between the people and the police. The police is seen as an occupying army on American streets which is an accurate representation because the government that they work for and defend has been hijacked and taken over by criminal bankers and globalist oligarchs.
Phase Two: Mercenary-Military Takeover of America's Constitutional Government Through The CIA and Military-Industrial Complex
The biggest lie that the U.S. government tells the American people is this one: We work for you. Nothing could be more false. The federal government works for the American people today in the same way that the Soviet Union worked for the American people during the Cold War. The truth is that America's chief political representatives and leaders are murderers and state terrorists, not protectors of America and the U.S. constitution. They are enemies of the public order and the common good of all.
Ever since President John F. Kennedy was murdered by the CIA the American government has not worked for the interests of the American people, but for a fascist clique and politically connected war racketeers who operate the CIA and the military-industrial complex. President Harry S. Truman correctly referred to the CIA as the "American Gestapo." It is led by anti-American traitors and war criminals who would prefer America to be a dictatorship than a free society.
Phase Three: The Complete Banking Takeover and Financial Rape of America
By now most people realize that the big banks on Wall Street robbed America and fleeced the American people. Watch this great interview of author Nomi Prins by Alex Jones on May 16, 2011 called " The Federal Reserve Holding America Hostage." Also, read these three articles of mine: Banksters Raped A Blindfolded America, Private Global Bankers = The Priesthood of Modern Western Civilization, and Greg Palast: "Remove the Bloodsuckers." And watch these videos by Alex Jones called The Banking Cartels Takeover: Part 1; Part 2; Part 3.
Part Four: Instituting a Regime of Repression and Terror, Enacting Emergency Law, Suspending the Constitution, Enlarging Executive Power, And Creating New Federal Agencies like Homeland Security to Spy on the American People and Treat Them Like Cattle
This phase speaks for itself. Professor Peter Dale Scott and others have written about the plan by Dick Cheney and the treasonous faction in the U.S. government to go ahead with Continuity of Government plans. I call this the COG in the War Machine. Read Professor Scott's article, Supplanting the United States Constitution: War, National Emergency and "Continuity of Government." And watch John Whitehead's informative interview of constitutional scholar and author Bruce Fein about his book ' American Empire Before the Fall ': Part 1; Part 2.
Phase Five: Stage False Flag Attacks To Increase The Power of The Government and Frighten The People
The tactic of false flag operations is a no-brainer if you're a tyrant. And it is self-explanatory so I won't go into much detail. Articles to read: 'America: A State of Terror' – 'Governments ADMIT That They Carry Out False Flag Terror' – 'Top Government Insider: Bin Laden Died In 2001, 9/11 A False Flag.'
Phase Six: The Criminalization of Patriotism and Dissent
Alex Jones has talked about the fact that the U.S. terror state is now demonizing and targeting people inside America. The myth of the "White Al-Qaeda" is now being spread in the U.S. media in anticipation for future attacks against political resisters. The American white man is being called a domestic terrorist, a racist, and an extremist for refusing to submit to the criminal government in Washington. Expressing patriotism in ways other than supporting the troops and being informed about the Constitution is viewed as a threat to the treasonous establishment in D.C.
Phase Seven: The U.S. Government's War on Questioning and Human Reason

Another part of the government's demonization campaign is the oppressive use of language. Terms like "conspiracy theorist" and "domestic terrorists" are invented to isolate political resistance and make the general public believe that questioning the government is an act of delusion and a crime. Calling political dissidents mentally ill and conspiracy theorists for questioning the policies and statements of the U.S. government is a trick that the Soviet Union also used against its own political dissidents. A good article to read on this subject is 'The Psychologisation of Dissent: The Global Warming Skepticism Mental Disorder' by Brendan O'Neill, the editor of Spiked Online. O'Neill writes:
Psychologising dissent, and refusing to recognise, much less engage with, the substance of people's disagreements – their political objections, their rational criticisms, their desire to do things differently – is the hallmark of authoritarian regimes.
Phase Seven: Rounding Up Political Dissidents Into Concentration Camps, Disarmament, Torture, and Wiping Out The Enemies of The New Authoritarian Regime
To understand what America's concentration camps might look like and what they will be used for, watch this 18 minute video of Chile's concentration camps under General Pinochet 's regime.
The government threat of disarming the American people to prevent them from fighting for their freedoms is very real, but some threats cannot be carried out. Japanese Admiral Yamamoto said near the beginning of World War II that "You cannot invade America. There is a rifle behind every blade of grass." This fact hasn't changed in seventy years.
Phase Eight: Total Slavery For The People, Acceptance of New Government Structure, New Currency, And New Way of Life.
If all goes according to plan, America will be no more. A North American Union with a whole new political system and laws is being planned for North America, and it will then be connected with the European Union and other global bodies to form a unified and authoritarian world state.
Many people believe a new world state is necessary for humanity to survive and for the global community to prosper in these challenging times. The people who are involved in the conspiracy against America, Canada, and Mexico do not believe that they are committing evil by lying to the people and keeping the agenda for world government a secret. They honestly believe they are doing good. Obviously, they are mistaken because good deeds are transparent. Secrecy breeds corruption and tyranny. A global government controlled and owned by a ruthless and cunning private international banking establishment along with multinational corporations will be an absolute disaster for the human race, much like the Soviet Union was a disaster for Russia in the last century.
III. The Deliberate Disintegration and Destruction of America: The Five Fronts In The War Against America

There are many fronts in the globalist war against America besides the five listed below such as the biological front and the cultural front, but I believe these are the most important.
Front One: Psychological Front – Psychological Warfare
There is a concerted, deliberate, and systematic effort to psychologically condition the American people into accepting the war on terror as a justified war, and the attack on their freedoms as reasonable and good. The brainwashing of the American citizenry began long before September 11, 2001, but the neocon gang and Bush administration took it to an extreme, which has backfired against the dark establishment in Washington.
Dutch-American psychoanalyst Joost A.M. Meerloo, author of the 1956 book, "The Rape of the Mind,"wrote in a chapter called 'The Cold War Against the Mind' that totalitarian regimes act irrationally in order to fool their enemies, both foreign and domestic, and to keep people terrorized with panic and confusion. Meerloo:
There is another important weapon the totalitarians use in their campaign to frighten the world into submission. This is the weapon of psychological attack. Hitler kept his enemies in a state of constant confusion and diplomatic upheaval. They never knew what this unpredictable madman was going to do next. Hitler was never logical, because he knew that was what he was expected to be. Logic can be met with logic, while illogic cannot–it confuses those who think straight. The Big Lie and monotonously repeated nonsense have more emotional appeal in a cold war than logic and reason. While the enemy is still searching for a reasonable counter-argument to the first lie, the totalitarians can assault him with another. (Meerloo: 'The Rape of The Mind'; pg. 101)
Psychological tricks and disinformation campaigns are being directed against the American people because undermining the psychological health of the American people is one of the goals of the traitors in power.
Front Two: Economic Front – Economic Warfare
Simply put, a poor population is more likely to be dependent on the government to meet the basic needs of life than a self-sufficient and wealthy population. Besides tyranny, poverty is the greatest enemy of freedom. The economic war against the American people has led to massive unemployment, housing foreclosures, homelessness, and general impoverishment. It is important to know that the economic crash in 2008 did not happen by accident but a result of government policy. And the bank bailouts were not intended to provide jobs but save the dysfunctional and corrupt banking system. America's political and financial ruling elite is beyond ruthless. They will stop at nothing from crushing the American people and turning America into a bankrupt, poor, and miserable police state.
Fresh food that lasts from eFoods Direct (Ad)
Front Three: Terror Front – Political Warfare
State terror and the political use of fear is common in authoritarian and unpopular regimes. A government staged terrorist attack keeps the people in a state of panic and confusion, afraid for their lives, and pleading for security from the government. What more can tyrants ask for? Using state terrorism to resolve social and political problems is a win-win-win formula. Nothing else equals the magical spell that is cast on the people through the instrument of fear.
Front Four: Illegal Immigration Front – Demographic Warfare
Immigration is good. America was built on immigration. But an excess of anything is bad. The problem with America's immigration system today is that it has been hijacked by globalist conspirators who are using immigration as a political weapon to weaken the American people's resolve to deal with tough economic and political issues, and to further divide the country into the rich and poor, white and Mexican, citizen and non-citizen, etc. A wise and just policy is not being taken to address the immigration problem by the establishment in Washington because they do not want to do anything about it. Their goal is to destabilize and ultimately destroy America, not protect and save it.
If Mexico's economy was not destroyed by NAFTA and other corporatist policies that benefit a small financial and political elite in Mexico, America, and Canada then there would be more jobs for the Mexican people in Mexico and less incentive to migrate to America to work. It is important to understand that both the Mexican people and the American people are the victims in the illegal immigration crisis which is connected to the larger economic crisis.
Front Five: Media Front – Information Warfare
There is not much that needs to be said here. It is self-evident that the mass media is interested in propaganda rather than informing the people about what their government is doing in their name. I view the deliberate withholding of information that proves that America is controlled by traitors who murdered Americans on September 11, 2001 as a crime against humanity. It is the greatest betrayal of the people's trust.
IV. The War For The Hearts And Minds of The American People

"Without debate, without criticism, no Administration and no country can succeed–and no republic can survive. That is why the Athenian lawmaker Solon decreed it a crime for any citizen to shrink from controversy. And that is why our press was protected by the First Amendment– the only business in America specifically protected by the Constitution- -not primarily to amuse and entertain, not to emphasize the trivial and the sentimental, not to simply "give the public what it wants"–but to inform, to arouse, to reflect, to state our dangers and our opportunities, to indicate our crises and our choices, to lead, mold, educate and sometimes even anger public opinion." – President John F. Kennedy, The President and the Press: Address before the American Newspaper Publishers Association, April 27, 1961.
The murder of John F. Kennedy was a tragedy and a crime against humanity, but it is nothing compared to the murder of an entire nation. America is being lined up to be killed and destroyed just as JFK was on November 22, 1963.
But America is not going down without a fight. The war for the hearts and minds of the people is being fought every day. One of the great generals in the infowar is Alex Jones. People wonder why Alex Jones is angry at the U.S. government and why he is always ranting. They say Alex is eccentric and psychotic for being mad but I think this criticism is stupid, backward and crazy because anger is a natural reaction to treason and grand deception. The American people are treated like fools and cattle. Alex Jones is passionate and mad for good reason. "Passion," said William Hazlitt, "is the essence, the chief ingredient in moral truth."
If you are not angry then you are not informed. And when you are not informed you make it easier for tyrants to lie to you, rob you, enslave you, and kill you.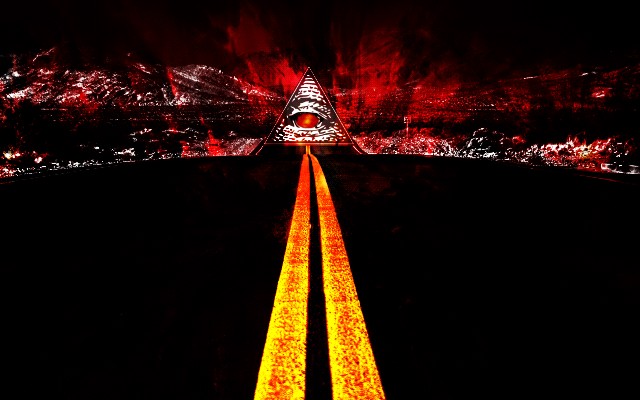 MORE: Road to World Government
---
Obama to Axe Small Business Programs - Lloyd Chapman Reports
The GSA Parties Away Our Tax Dollars - ASBL Founder Lloyd Chapman
End Of Liberty
Is Apple Evil - A Message to Steve Jobs - Infowars Special Report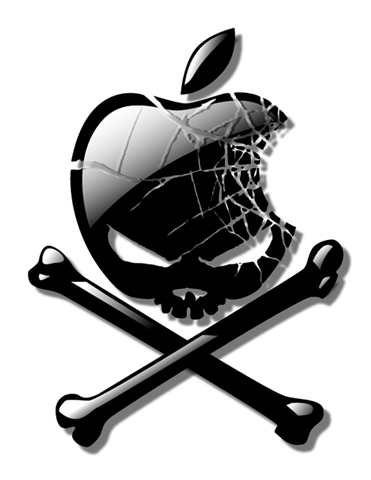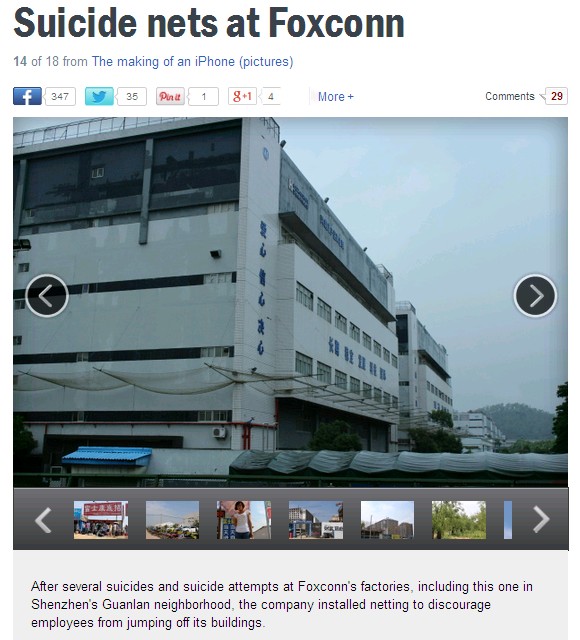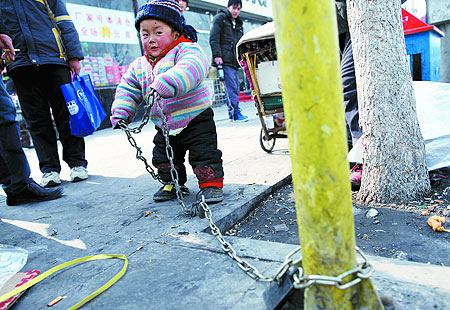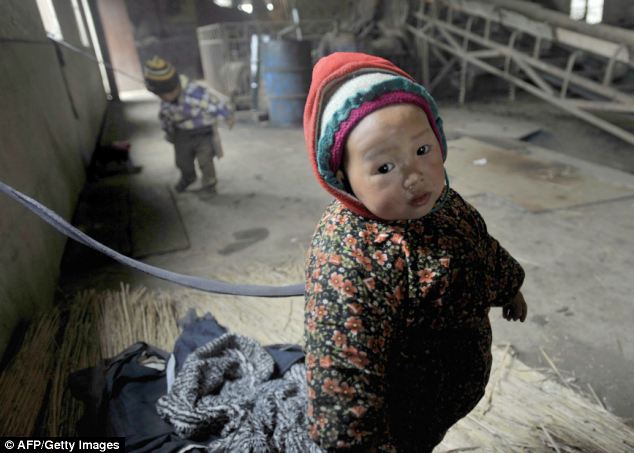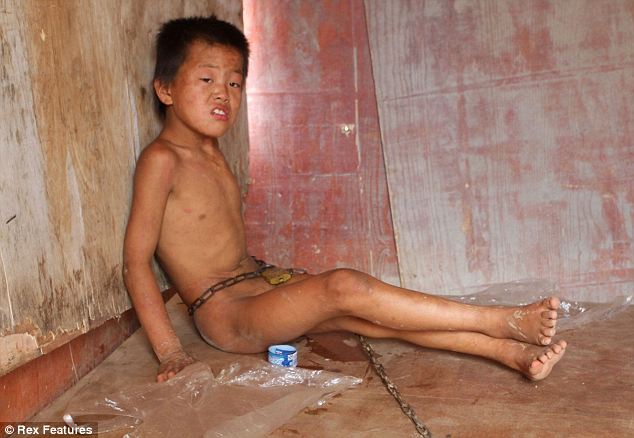 General Motors Being Driven Overseas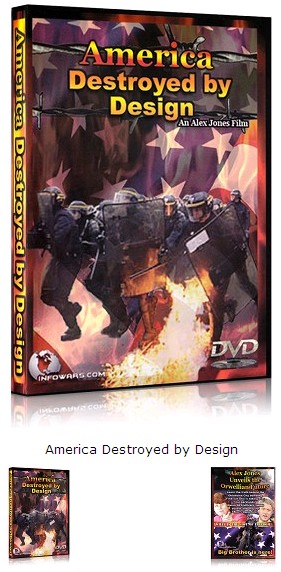 http://www.infowarsshop.com/America-Destroyed-by-Design_p_21.html
AMERICA DESTROYED BY DESIGN - A DOCUMENTARY BY ALEX JONES
AMERICA DESTROYED BY DESIGN - A DOCUMENTARY BY ALEX JONES
From government sponsored terrorism to the takeover of our national parks to biometrics -- this tape has the information you need! Find out how the sovereignty of the United States is being subordinated to the globalist interests, through such examples as the Foundations at the Presidio and the Panama Canal. See United Nations and Chinese Interests are affecting our nation. Witness the United Nation's indoctrination of America's children. Interviews with witnesses of the Oklahoma City Bombing...More...
Treason Obama Shuts Down Power Plants Coast to Coast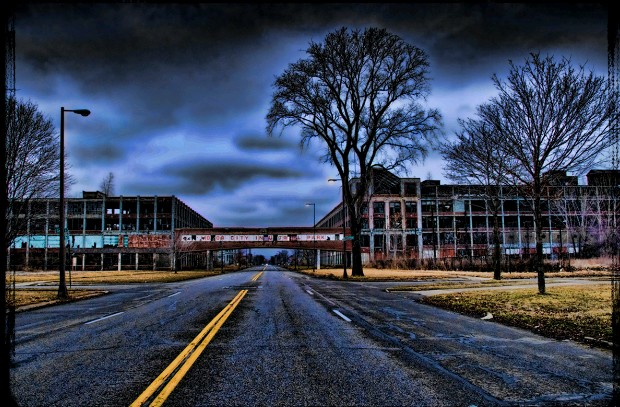 ---
Reason TV Coverage of Rawesome Food Raid (Video)
Reason TV
August 5, 2011
A little more than a year ago, Rawesome Foods, a health food co-op based in Venice, California was the target of an armed raid by several agencies, and the resulting video went viral.
On August 3, 2011, Rawesome experienced another multi-agency raid, but this one resulted in the arrest of the establishment's owner James Stewart.
Rawesome Foods Raided... Again
Stewart, and Sharon Palmer, the farmer who supplies him with raw goat milk, are being held on bails in excess of $100,000 and are each charged with four felonies and several more misdemeanors. Some examples of the charges are "processing unpasteurized milk," "improper labeling of food," and "improper egg temperatures."
The government has kept pursuing Stewart and his club for years, despite a lack of any reports of illness or injury from consumption of his foods. Rawesome members argue that they are part of a private club, not subject to government regulation, and that they are being persecuted for their alternative lifestyles.
Green Police Mafia Raid Gibson Guitars
TheAlexJonesChannel
August 26, 2011
The modern environmental movement is nothing more than organized crime bent on harassing businesses while redirecting public sentiment towards petty issues rather than real enviro-catastrophes like genetic modification.
Green Police Mafia Raid Gibson Guitars
From the Wall Street Journal:
Federal agents swooped in on Gibson Guitar Wednesday, raiding factories and offices in Memphis and Nashville, seizing several pallets of wood, electronic files and guitars. The Feds are keeping mum, but in a statement yesterday Gibson's chairman and CEO, Henry Juszkiewicz, defended his company's manufacturing policies, accusing the Justice Department of bullying the company. "The wood the government seized Wednesday is from a Forest Stewardship Council certified supplier," he said, suggesting the Feds are using the aggressive enforcement of overly broad laws to make the company cry uncle.
It isn't the first time that agents of the Fish and Wildlife Service have come knocking at the storied maker of such iconic instruments as the Les Paul electric guitar, the J-160E acoustic-electric John Lennon played, and essential jazz-boxes such as Charlie Christian's ES-150. In 2009 the Feds seized several guitars and pallets of wood from a Gibson factory, and both sides have been wrangling over the goods in a case with the delightful name "United States of America v. Ebony Wood in Various Forms."
Gibson Guitar Corp. Responds to Federal Raid
DETROIT Case Study - The Deindustrialization of America and Fall of the Republic
A Dream Revered
Detroit...take a good look, it's what's instore for you
An epic semi-fictional docu-drama about a retired auto worker who finds courage to take a stand when he has a phenomenal experience with a Real American Hero. This film was created in response to the call by InfoWars.com that will wake people up through Operation Paul Revere.
---
10 Signs That America Is Decomposing Right In Front Of Our Eyes
The Economic Collapse
Tuesday, February 21, 2012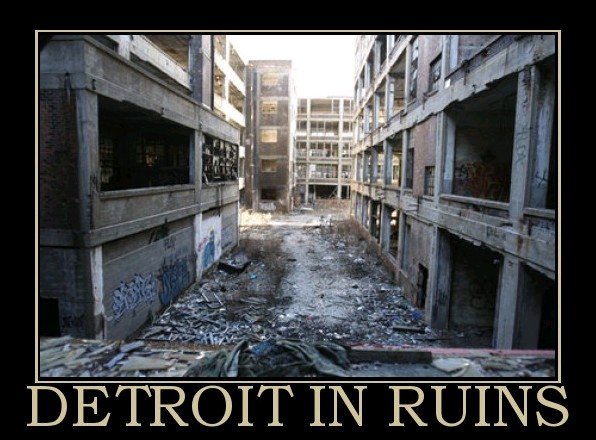 The decay of society is so much harder to quantify than economic decline is. The government keeps lots of statistics on things like unemployment and inflation, but it really does not keep track of how sick and twisted people are becoming.
In the old days, if you met a stranger out on the streets you knew that you could almost certainly trust that person. But these days if you let your child wander one aisle over while you are shopping at Wal-Mart there is a chance that someone will try to abduct her.
Something has changed.
In our major cities, if you walk up to someone at random there is a decent chance that person will be a pervert or a sicko, and most Americans know that this is true at a gut level. Almost everyone is very leery of "strangers" these days. It has gotten to the point where we are all afraid of one another.
Just try this some time….
In a major U.S. city, walk right up to people on the street, look them in the eyes and try to introduce yourself.
What will happen when you do that?
In many instances, people will literally run away from you.
We are scared to death to interact with people that we do not know, and the reality is that those fears are way too often justified.
The character of the American people is decaying at a rapid pace, and the evidence of this is all around us.
The following are 10 signs that America is decomposing right in front of our eyes….
#1 As the economy crumbles, in many U.S. cities desperate people are increasingly resorting to violent acts in an attempt to survive. So far this year, violent crime in Washington D.C. has risen by 40 percent. Robberies at gunpoint have more than doubled compared to the same time period last year.
And as I wrote about recently, justifiable homicide in Detroit rose by a staggering 79 percent during 2011, and the rate of self-defense killings in Detroit is now 2200% above the national average.
#2 But it is not just in the cities where you will find crazies. A recent Daily Mail article described a very disturbing incident which took place recently in North Dakota. Two crack-fueled perverts abducted and murdered a 43-year-old math teacher named Sherry Arnold….
Spell and Waters had left Colorado days before the crime claiming they wanted work in eastern Montana and western North Dakota's oil fields.

After smoking crack cocaine over the entire trip, Waters allegedly told Spell the drug 'brought the devil out in him' and began talking about kidnapping and killing a female, AP reports.

After they spotted Arnold, Spell claims that Waters told him to 'grab the lady' and pull her into their Ford Explorer as she jogged by.
After they got Arnold into the car, they choked her to death and then buried her body in a shallow grave in North Dakota.
Why would anyone do something like that?
#3 Unfortunately, sickos will even be found working for the government. Just as so many of us feared, TSA workers are actually purposely selecting attractive women to go through the body scanners so that they can admire their naked bodies. The following are actual quotations from official TSA complaints….
-"I feel I was targeted by the TSA employee to go through the see-you-naked machine because I am a semi-attractive female."
-"The screener appeared to enjoy the process of picking someone rather than doing true random screening. I felt this was inappropriate. A woman behind me was also "randomly selected."
-"TSA staff 'trolling' the lines looking for people to pull out was unprofessional."
-"I know he went to that room to see my naked body through the machine with the other guy."
-"When I looked around, I saw that there were only women that were "told" to go through this machine. There were no men."
One woman was recently forced to go through the body scanner three times because the TSA workers wanted to get a really good look at her "cute figure".
Isn't about time that we admitted that the TSA is a massive failure?
#4 The American people seem more depressed than ever. So are we the most depressed nation in the entire world? The U.S. has the highest percentage of women taking antidepressants of any country in the world, and kids in the U.S. are three times more likely to be prescribed antidepressants than kids in Europe are.
#5 The gang problem in the United States has never been worse. According to the FBI, the number of gang members in the United States has risen by 40 percent since 2009 and there are now a total of 1.4 million gang members living inside this country.
#6 Millions of other young people are not able to find jobs once they finish school and end up financially dependent on their parents. Today, record numbers of young adults are living at home. Many of these young people end up very disillusioned and very frustrated. Right now, more than 30 percent of all Americans in the 18 to 34 age bracket are currently living at home with their parents. That is not good news for the future of this country.
#7 All over America, criminals are becoming bolder and more desperate. The following is a report about one serial home invader from the Washington Post….
A housekeeper was tied up and sexually assaulted and a mother and teenage son were tied up during a home invasion in Bethesda early Wednesday morning that Montgomery County police say involves the same suspect as in a home invasion Tuesday in Wheaton.
As the economy gets even worse, home invasions will become even more common. You might want to learn how to defend yourself.
#8 These days thieves will steal literally anything. Each night in cities all over the nation more street lights are going out as thieves strip the copper wiring right out of them. In the San Francisco area, one very ambitious group of thieves actually swiped a copper bell that weighs 2.7 tons.
#9 One of the clearest signs that America is decomposing is the stunning decline of major cities such as Detroit. In response to my recent article about the death of Detroit, a reader identified as Bill posted the following….
Seeing what is happening to Detroit makes me want to cry AND scream.

I'm a native Detroiter myself – born in Harper Hospital on the east side & was one of those 2 million plus counted in the 1950 Census. I left Detroit in the early 70s for work reasons and had not gone back there since 1984.

When I drove through there on my way to Port Huron last September I "made a lap" around the city – got off I-75 downtown, made a loop around the downtown area (the 2 new stadiums look nice as does the RenCen) then went out Michigan Avenue to 12th and up through the 1967 Riot area to Grand River and out to the northwestern part of town where I grew up and went to school.

What a depressing trip. All my old haunts are gone, boarded up or burnt to the ground. The car dealer where I bought my first car (the old "Redford Rambler" on Grand River just west of Evergreen) is nothing but a slab. All the car dealers along the Grand River strip from Evergreen to McNicoles (6 Mile Rd.) are gone, the 16th Precinct Police Station at GR & Mc Nicholes is abandoned and the high school where my cousin graduated is all boarded up (Redford High School, across Grand River from the old police station). My old house on Lasher just north of Grand River is there but the stores in the area are all gone. One would think space aliens had come and taken all the life out of the area.
On that same article, another reader identified as "Disappointed" shared his thoughts on the decline of that once great city….
I worked in Detroit for a few years a while back. I was fascinated by the crumbling ruins, drove around to see a lot of them after work (a couple of times I drove through neighborhoods that I can tell you now I would not go near, even in the daytime). It was sad and fascinating at the same time. I would not even THINK of doing that now, it would be highly dangerous. I would not even work in Detroit now.
#10 But it isn't just Detroit that is falling apart. This kind of thing is happening all over the country. A reader identified as Golden Child recently left the following comment on my website….
Much of America is like Detroit. America is rotting from California to West Virginia to Baltimore. It's the same song across the United States. High unemployment, falling rent and or house prices, massive police lay-offs, giant spikes in crime accompanied by a rising cost of living and fewer job opportunities. Vallejo and Oakland, California are very much like Detroit. Vallejo ranked as the ninth most miserable city in America according to Forbes. Oakland and Vallejo have laid off nearly half of their police forces. You can get an apartment in Vallejo or Oakland for $200-600 a month although the median monthly rent in California is well over a thousand dollars with Bay Area rent being generally higher. There is a reason why rent is so comparably dirt cheap in those cities. San Francisco-Oakland-Vallejo collectively make up the car-theft capital of the United States. Northern CA cities like Oakland, Richmond and Stockton are regulars on the top ten most dangerous cities in America list. Baltimore, MD is also very much like Detroit with its thousands of abandoned rowhomes, high concentration of Black poverty, drugs and violence. Camden, NJ, East St. Louis, Gary Indiana are all no different from the D. Even large sections of wealthy world class cities like DC, NYC and San Francisco are impoverished quasi-third world hellholes. Southeast DC has the highest unemployment rate of anywhere in America despite the fact that DC is the richest city and metro in America. NYC has the widest income inequality gap of any metro area. Massive swaths of NYC are dangerous towering project buildings packed with working poor minorities. SF is home to some of the most sub-standard public housing in America in neighborhoods like Hunter's Point, Sunnydale and Potrero Hill. America has been rotting from the core since at least the 70′s.
Sadly, this is just the beginning.
As the economic decline of this nation accelerates, people are going to become much more desperate.
And desperate people do desperate things.
...ALL BY DESIGN
Agenda 21 is a comprehensive plan of action to be taken globally, nationally and locally by organizations of the United Nations System, Governments, and Major Groups in every area in which human impacts on the environment.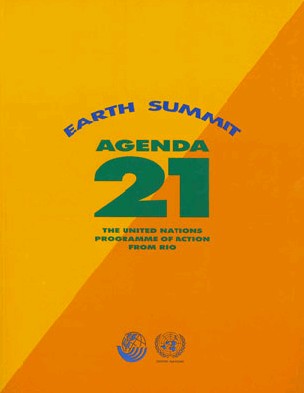 MORE: AGENDA 21
---
The Collapse of Detroit: Ground Zero for the Globalist's Deindustrialization Agenda
Aaron Dykes
Infowars
October 30, 2009
"Isn't the only hope for the planet that the industrialized civilizations collapse? Isn't it our responsibility to bring that about?" – Maurice Strong, 1992
It's a history where the bankers have embedded themselves into the economy, building up infrastructure for a time, then bringing down the system within the United States in concert with the international economic warfare and the rise of global government.
It's the collapse of Detroit, and like the Great Depression of the 20th Century, the looming Greater Depression of the 21st Century, and the collapse of Building 7 and the Twin Towers, it was a staged collapse. This stage of the game is De-industrialization. (Article Continued Below)
Obama Lied About Saving Detroit


This week marks the one year anniversary of the release of emails and documents from the Climatic Research Unit at the University of East Anglia that we now know as Climategate.

Sitting here now, one year later, it's becoming difficult to remember the importance of that release of information, or even what information was actually released. Many were only introduced to the scandal through commentary in the blogosphere and many more came to know about it only weeks later, after the establishment media had a chance to assess the damage and fine tune the spin that would help allay their audience's concern that something important had just happened. Very few have actually bothered to read the emails and documents for themselves.
MORE: Climategate Is Still the Issue
(Article Continued)
Inside this agenda is a plan for global government to emerge from the ashes of the once great United States and for the era of national sovereignty itself to subside. To achieve their goal, an economic squeeze is placed upon the nation and environmental pretexts are being used to strangle independence and viability– in America it has been the NAFTA, GATT, WTO and United Nations treaties that have wrecked her integrity and pillaged her productiveness.
A subsequent volume of 'Fall of the Republic' will further detail the staged-collapse of America's economy, and Detroit is the most-detailed ground analysis yet undertaken by the Infowars team in preparation and research for the film. As this video of Detroit shows, its decline began in the Late 1950s and early 1960s with the collapse of the Packard Plant. We witnessed boarded-up abandoned houses, cities being reclaimed by nature and ethnic demography hardening into areas divided into sub-cultures and readied for control through community demagogues.
A key agent of the Rockefeller family, Dr. Richard Day, the National Medical Director of the Rockefeller-sponsored Planned Parenthood, told a meeting in March 1969 that American industry will be sabotaged and shown to be uncompetitive. He said:
"The stated plan was that different parts of the world would be assigned different roles of industry and commerce in a unified global system. The continued preeminence of the United States and the relative independence and self-sufficiency of the United States would have to be changed… in order to create a new structure, you first have to tear down the old, and American industry was one example of that."

"Each part of the world will have a specialty and thus become inter-dependent, he said. The US will remain a center for agriculture, high tech, communications, and education but heavy industry would be "transported out."
This is Agenda 21 in action—the agenda for the 21st Century as set by the globalists who run the United Nations and other key international mechanisms. The bankers most assuredly created the crisis now underway:
Across the street from the Ford Piquette plant where the first industrial assembly line for mass-production was born, we talked to locals riding through on their bikes in the crisp of fall. Up the block, old Packards were buried under fall leaves on the side of the overpass. One guy looked out of a job, his clothes were disheveled and I wondered whether or not he might be homeless (he wasn't). After he began to rattle off a short history of the development of the engine valves, he told me that he was formerly a master technician in one of the plants. Now, only a relative fraction of those jobs remain.
Schemes for 'planned obsolescence' and other changes in the big Auto sector contributed to a competitive disadvantage in a market that became increasingly globalized and vulnerable to the low wage workers set-up to take over production. Not only the Auto Sector itself, but the wide array of related and complimentary industry was hit. Part makers and sub-contractors all saw their jobs evaporated overseas. That meant not only competition with low-wage Third World nations (via "that giant sucking sound" Ross Perot warned about), but it also meant wrestling with the nebulous global octopus sucking out the heart of America through treaties, trade agreements, debt instruments, loans, aid and more all controlled through binding international vehicles such as the IMF.
Today, Detroit looks like a war zone. The slowly rotting corpse of what had been America's backbone, the leading city in the industrial "Rust Belt." Today, those cities are on the decline and scheduled to be bulldozed, shrunk and returned to nature. Detroit, Flint, Philadelphia, Pittsburgh, Baltimore, Memphis. These centers of production and high-wage working class jobs are now collapsing in every sense. Their city governments are broke. Foreclosures range around 1 in 5 in the worst areas. Neighbors are in decline. The last jobs are about to go.
[efoods]One local told us about the recent suicide of the head of a failed plant in the Del Ray neighborhood inside Detroit. The factories jobs had been lost and unemployment benefits were about to run out. As an outsider, it was becoming difficult to keep track of the many former factories, standing as relics. I wasn't clear about the details of the scenario, but the desperation seemed to underscore the worst parts of the Great Depression many hoped was gone for good. Many areas, including the collapsed pillars on the top floor of the Packard plant, literally resemble Roman ruins. It is a study of what once was, a city based on an abortive concept. Detroit is frozen in decline, the post-industrial society has fully sunk in. Slow death since the onset of globalization had atrophied a sector once poised as a boon of wealth.
It's not a question in Detroit of the price of socialist management or the folly of capitalism's greed. Big Auto could have been easily saved, just as the home foreclosures could have been stopped. Instead, Washington turned over all financial control and gave out trillions to Wall Street and foreign, globalists-owned banks. The distinction is the intentional shedding of an entire productive sector by the same Robber Baron class who raised up American industry, bled it over the alter of the global economy and looted its assets, drying up its labor opportunities, and leaving a shell for historians to study and thrill seekers to marvel at.
President Obama, while publicly positioning himself as a supporter of middle class workers, privately worked to destroy unions, cut benefits and bust opposition. His promises to renegotiate NAFTA were exposed during the 2008 campaign as mere "campaign rhetoric" after economic advisor Austan Goolsbee told Canadian officials that no real "change" would take place. Denials from the Obama camp were made, but Canadian officials reconfirmed that these statements were made.
Now, under the auspices of climate change policies and sustainability efforts, including emissions cuts, fuel standards and other 'green' production requirements, Detroit Auto is forced to be competitive within the confines of lower performance, higher cost green chic designs. The public has proved less than enthusiastic about these measures. The government-owned GM and Chrysler will be shells of their former selves, and Ford will be forced to tow the line and face the danger of being handed off piecemeal to firms like Italy's Fiat, a company deeply embedded in the Bilderberg group which has long worked to dominate in unified, no barrier common-markets.
Experts featured in 'Fall of the Republic' have explained that the biggest key to Detroit Auto's collapse was the parasitical investment banking structure. Although CEO and corporate greed factors in to problems auto has had, targeted de-competitiveness and the weight of ill-advised leveraged and derivative-based assets are what brought auto down.
William K. Black, former bank regulator, trader Max Keiser and historian Webster Tarpley all explain how the firewall between investment and commercial banking that was set-up under the Glass Steagall Act in the wake of the Great Depression was destroyed by then-Clinton, now-Obama financial goons Larry Summers and Robert Rubin
Max Keiser, Alan Watt and John Perkins explain how public projects were shifted from public good measures and converted into vehicles for the transfer of publicly held assets to private hands. Bought-and-paid politicians in all countries of the world have been involved in deregulating and privatizing water and utility services, they have handed over land seized through imminent domain to partner companies and looted the pensions and public welfare systems. In short, the takeover by elites– including royalty, robber barons, Wall Street and environmental organizations– has indeed taken over the economy through the current economic crisis.
Foreclosures nationwide are expected to go suddenly from 1 million homes to 6 million homes. Detroit, Flint and the others are canaries in the coalmine, in terms of the American economic landscape.
As 'Fall of the Republic' details, and key subjects in the film, including Gerald Celente, detail: a nation producing almost nothing, importing nearly everything and printing money based on nothing is one scheduled for collapse and subject to reintegration into the global structure.
The sound of the circling IMF vultures loom overhead; its target has weakened. It has stopped moving and collapsed on the floor. If it doesn't get back up soon, it never will. This is America's last chance.
How Wall Street Bankrupted Detroit Interview with Richard Wolff
Abby Martin speaks with Richard Wolff, economist and Professor Emeritus at the University of Massachusetts about the recent district court ruling on Detroit's bankruptcy and how it could affect the pensions of thousands of city workers.

LIKE Breaking the Set @ http://fb.me/BreakingTheSet
FOLLOW Abby Martin @ http://twitter.com/AbbyMartin
VAPORIZED: Detroit Obliterates Retirement Funds: 80% Cuts to Pensioners: "This Is Going to Affect Everyone"
Mac Slavo
SHTFPlan.com
December 4, 2013
Though a decade ago civil servants and union members would never have believed it could happen, the stark reality of the situation came to pass this morning.
We now know the answer to the question: What happens when a government makes promises it can't keep and borrows so much money it can never be repaid?
This morning a judge overseeing the City of Detroit's fiscal sustainability ruled that the City can be afforded bankruptcy protection, meaning that all 100,000 of its creditors now stand to lose a significant portion of monies owed to them.
The most notable victims are the tens of thousands of retirees living off of pensions – many of whom will see an 80% obliteration of the retirement funds they believed they'd receive until they died.
Creditor attorneys have repeatedly speculated they expect Orr's plan of adjustment to mirror the June 14 proposal he offered creditors to avoid bankruptcy. That deal proposed giving unsecured creditors such as pensioners and bondholders a $2 billion note for $11.5 billion in estimated debts — or less than 18 cents for every dollar owed.
Most of those affected assumed the government would simply find a way to borrow more money or fabricate it out of thin air. They were wrong and now they are paying the price:
"Oh my, oh my. Everyone is worried. When we think about what could happen, it's scary," said Larsen, 85, who moved to Palm Harbor, Fla., outside of Tampa after he retired in 1976.

"If they take our health insurance? Oh god. Cutting pensions? It's terrible. The city of Detroit was our pride. Honest to goodness. We loved it."

…

"We are all worried," said Nancy Schmidt, the group's secretary. "This is going to affect everyone in different ways. If it comes to fruition, I've got two empty bedrooms and I may end up having to rent them out."

…

"My net pension is $2,300 a month," said Kammer, 77, who moved to Englewood, Fla., not long after retiring with a disability in 1977.

"I could make it for a while, go through savings, but pretty soon, I'd end up in bankruptcy."

…

"(Retirees) feel like something that they've earned and were promised is being taken away from when they're not in a position in their lives to plan for it and fight back," Plecha said. "They're at a time in their lives when they're most vulnerable."
Detroit is the first and they have now set a precedent for other cities in similar situations. You can be assured that more will follow.
First it will be the cities. Then the states will go under. And finally, the Grand-Poobah – our own Federal government. Detroit's debts are pocket change compared to the $200 trillion in future liabilities owed by the United States of America.
If you are depending on a government retirement package to be there for you for the rest of your life, you'd better think again. Over twenty thousand Detroit retirees thought the same thing – and as of today they have been wiped out.
When this crisis hits the Federal Government – and it will – you'd better be ready for them to take drastic measures. This means they'll be forced to not only cut retirement benefits promised to federal employees, but will make the case that if they have to give up their retirement funds, you'll have to give up your 401k, IRA or personal savings.
Sounds impossible, right? Congressional members have already gotten the ball rolling on a nationalization of America's retirement funds, and when they are ready to do it they'll pass the legislation just like they did when they seized 1/6th of our economy by nationalizing health care.
They are coming for the money – YOUR money – because they will be left with no other choice.
If you're not planning on a secondary income stream or preserving wealth in the form ofgold and silver, productive land, or other tangible assets, you'll end up just like the retirees from Detroit. Having additional resources, like a well stocked long-term pantryand a preparedness plan for financial disaster, can mean the difference between living in poverty or thriving when best laid plans fall apart.
Plan for the worst, because that's what's coming.
This article was posted: Wednesday, December 4, 2013 at 6:31 am
Tags: business, economics, financial, money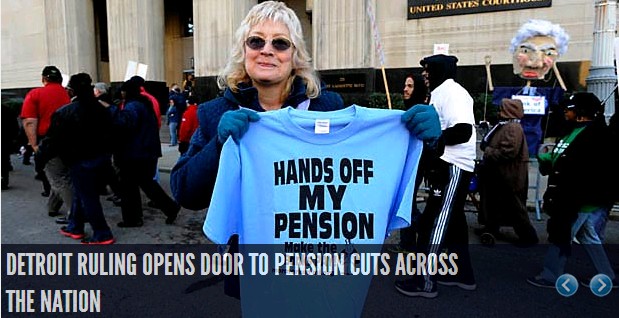 Detroit Ruling Opens Door to Pension Cuts Across the Nation
Alana Semuels
L.A. Times
December 8, 2013

For 34 years, Gwendolyn Beasley worked as a clerk at the Detroit Public Library and paid a portion of her salary into a fund that would someday help pay for her pension.
Now retired, Beasley, 67, receives $1,500 a month from that pension. But she's cutting back on spending after a judge ruled last week that Detroit's pension funds, like other city creditors, may have to take a hit as the city reorganizes its finances under bankruptcy.
"I think it's so very unfair," Beasley said. "We retired expecting to get a certain amount of benefits. Now you've pulled the rug out from under us."
RELATED: Vaporized: Detroit Obliterates Retirement Funds
Most Government Pensions to Be Confiscated Within A Decade
This article was posted: Sunday, December 8, 2013 at 11:28 am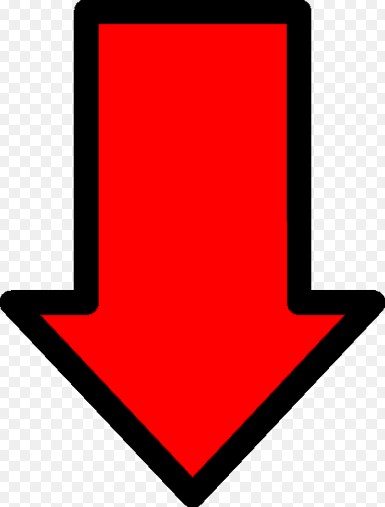 FALL OF THE REPUBLIC

---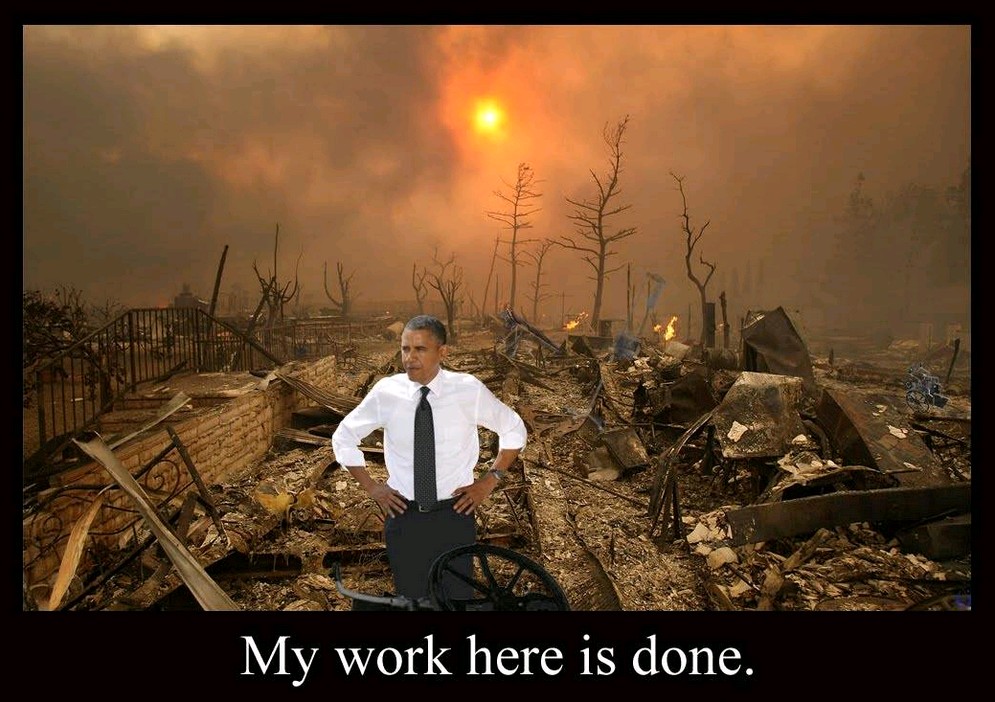 MORE:
Global Debt Crisis Simply Explained
These 12 Hellholes Are Examples Of What The Rest Of America Will Look Like Soon