FUKUSHIMA
A WORLD CRISIS
MILLIONS - BILLIONS DOOMED
'The mainstream media, world governments, nuclear agencies, health organizations, weather reporters, and the health care industry has completely ignored three ongoing triple meltdowns that have never been contained'
---
RT: Finally, what is the worst case scenario? What level of contamination are we looking at and how dire would the consequences be for the long-term health of the region?
CC: Extremely dire. This is a terrible answer to have to give, but the worst case scenario could play out in death to billions of people. -- > [Full article can be found below]
---
Fukushima Daiichi Nuclear Plant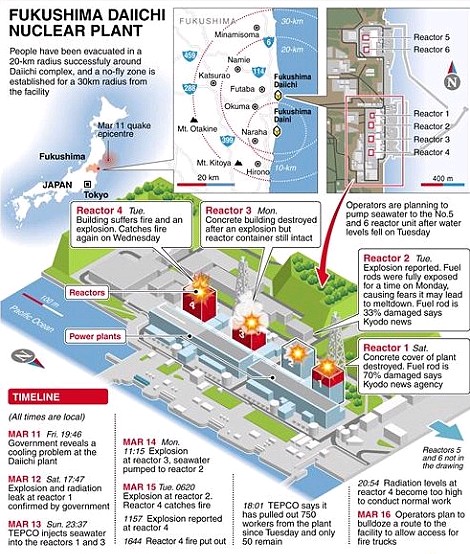 ---
Articles and Videos
---
------------
2017
------------
Fukushima Radiation Apocalypse
Published on Feb 7, 2017
As The Guardian reports, radiation levels have reach what experts call an "unimaginable" intensity inside the containment structure of reactor No. 2, clocking in at 530 sieverts per hour.
The melted fuel rods which are generating this radiation have apparently bored a hole through the floor of the containment vessel, meaning they may be very close to coming into contact with ground water or ocean water (or may have already struck it).
Yet nearly the entire mainstream media remains in a complete news blackout over this devastating development that threatens the sustainability of all life in the Northern hemisphere.
Stay informed at :
"Nearly 300 Tons of Radioactive Water is Dumped in the Pacific Ocean Each and Every Day"
Radiation at Fukushima nuclear plant at unimaginable levels
Published on Feb 8, 2017
Adam Housley reports from Los Angeles
"It Will Take at Least 300 Billion Dollars and 4 Decades to Finally Fix This Area"
"UNPRECEDENTED CATASTROPHE"
Radiation at Fukushima at highest level since meltdown
Published on Feb 6, 2017
Radiation levels at one of Fukushima's power stations is at its highest level since the tsunami-triggered meltdown almost six years ago, TEPCO reports. Safely dismantling the plant will prove an enormous challenge and is made even more difficult by this discovery. Radioactive waste monitor Kevin Kamps, of Beyond Nuclear, joins RT America's Simone Del Rosario to explain the details of this ongoing catastrophe.
Find RT America in your area: http://rt.com/where-to-watch/
Or watch us online: http://rt.com/on-air/rt-america-air/
---
SOME BACKGROUND
World in Danger
The Fukushima-California Connection w/ Arnie Gundersen
Published on Jun 10, 2016
World in Danger - Arnie Gundersen https://youtu.be/Fm6X3zdZZVM The Fukushima California Connection
As nuclear enthusiasts clamor to extend the operation of California's last, aging nuclear power plant, Diablo Canyon, located on 13 intersecting earthquake faults in a tsunami zone, prominent whistleblower Arnie Gundersen points out 'the California-Fukushima connection.' Every operating reactor, where ever it is, poses a danger to the entire planet. Diablo is a 'worst case' waiting to happen.
also see: World in Danger: the Fukushima-California Connection https://youtu.be/HWZIGHv3khE
Arnie Gundersen is Chief Nuclear Engineer at Fairewinds Energy Education.
For more info:
http://www.fairewinds.org/
http://nonukesca.net/
---
Fukushima Ready to Blow, Again
Dangerous Operation at Fukushima's Reactor No. 4 Could Ignite "Atomic Chain Reaction"
http://www.infowars.com/dangerous-ope...
Shut All Nuclear Power Says Former NRC Chair
Spent reactor fuel, containing roughly 85 times more long-lived radioactivity than released at Chernobyl, still sits in pools vulnerable to earthquakes. And what of our own nuclear power plants? The largest storage pools in the country are located in a heavily populated area at a reactor complex, Shearon Harris, just outside Raleigh, NC transported from other reactors by rail through high population centers on the East Coast. A report from scientists at MIT and Princeton warned that...

"Spent fuel recently discharged from a reactor could heat up relatively rapidly and catch fire," wrote Bob Alvarez, a former advisor to the Department of Energy and co-author of the report. "The fire could well spread to older fuel. The long-term land contamination consequences of such an event could be significantly worse than Chernobyl."
Stay in the know - Follow Alex on Twitter: https://twitter.com/RealAlexJones
'Like' Alex on FACEBOOK - https://www.facebook.com/AlexanderEme...
http://www.infowars.com/
http://www.prisonplanet.com/
http://www.infowars.net/
http://www.prisonplanet.tv
Old Nuclear Plants? No Problem, Just Extend The License
Plants are beginning to close down as many reach 40 years of age. But others are having their license extended for decades with little public awareness or examination
[[DONATE TO ALEX JONES]] $5 or $10 A week. WE NEED YOU!
http://www.infowars.com/donate/
Stay in the know - Follow Alex on Twitter: https://twitter.com/RealAlexJones
'Like' Alex on FACEBOOK - https://www.facebook.com/AlexanderEme...
http://www.infowars.com/
http://www.prisonplanet.com/
http://www.infowars.net/
http://www.prisonplanet.tv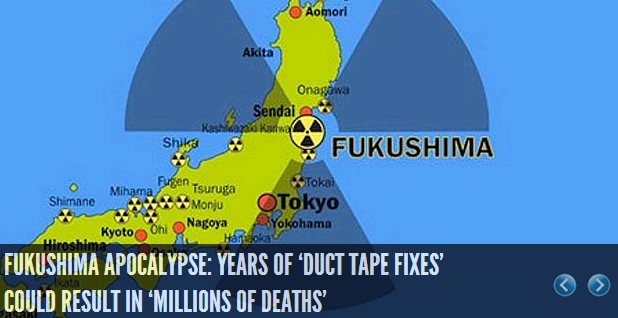 Fukushima apocalypse: Years of 'duct tape fixes' could result in 'millions of deaths'
rt.com
August 18, 2013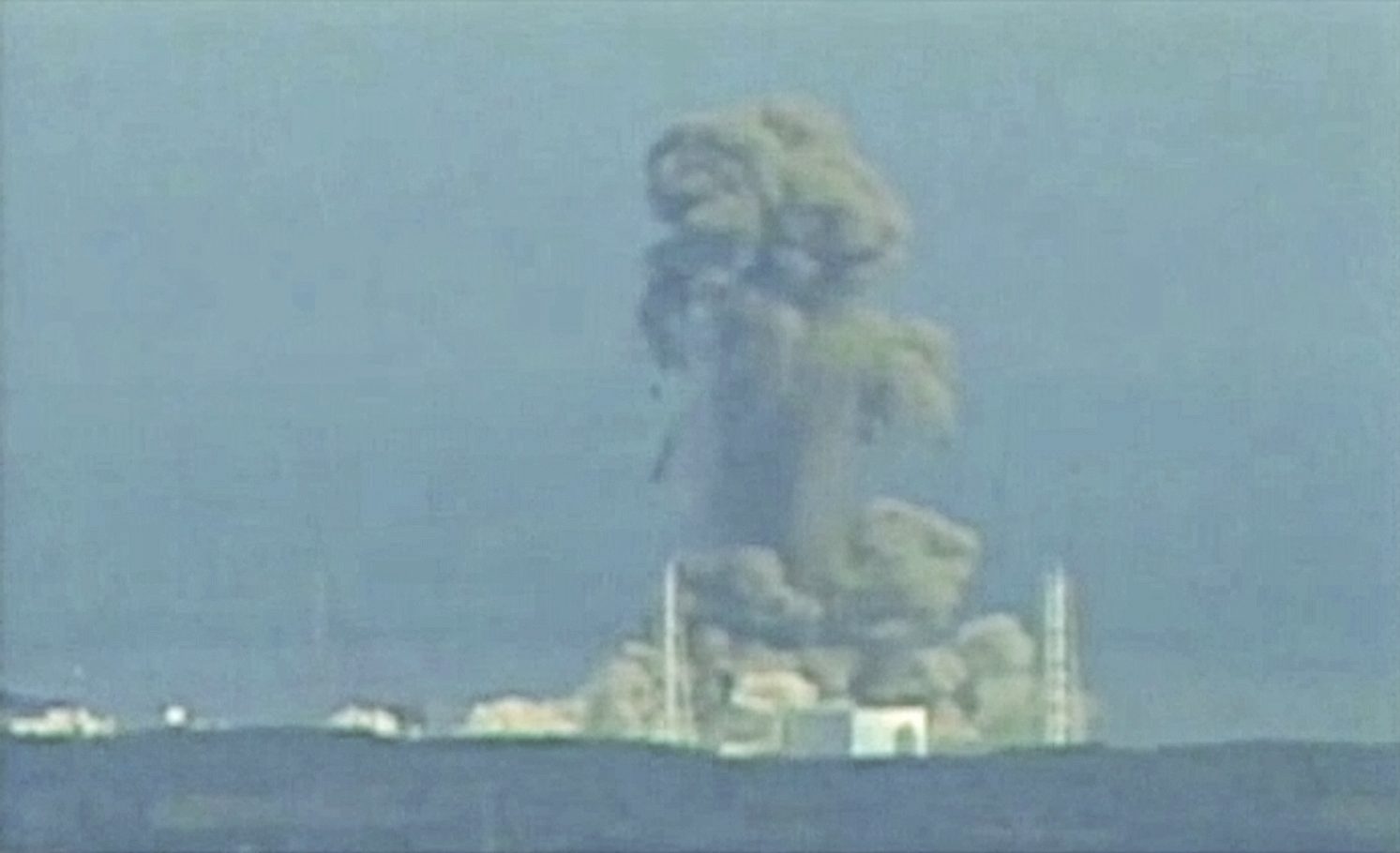 Even the tiniest mistake during an operation to extract over 1,300 fuel rods at the crippled Fukushima nuclear power plant in Japan could lead to a series of cascading failures with an apocalyptic outcome, fallout researcher Christina Consolo told RT.
Fukushima operator TEPCO wants to extract 400 tons worth of spent fuel rods stored in a pool at the plant's damaged Reactor No. 4. The removal would have to be done manually from the top store of the damaged building in the radiation-contaminated environment.
In the worst-case scenario, a mishandled rod may go critical, resulting in an above-ground meltdown releasing radioactive fallout with no way to stop it, said Consolo, who is the founder and host of Nuked Radio. But leaving the things as they are is not an option, because statistical risk of a similarly bad outcome increases every day, she said.
RT: How serious is the fuel rod situation compared to the danger of contaminated water build-up which we already know about?
Christina Consolo: Although fuel rod removal happens on a daily basis at the 430+ nuclear sites around the world, it is a very delicate procedure even under the best of circumstances. What makes fuel removal at Fukushima so dangerous and complex is that it will be attempted on a fuel pool whose integrity has been severely compromised. However, it must be attempted as Reactor 4 has the most significant problems structurally, and this pool is on the top floor of the building.
There are numerous other reasons that this will be a dangerous undertaking.
- The racks inside the pool that contain this fuel were damaged by the explosion in the early days of the accident.
- Zirconium cladding which encased the rods burned when water levels dropped, but to what extent the rods have been damaged is not known, and probably won't be until removal is attempted.
- Saltwater cooling has caused corrosion of the pool walls, and probably the fuel rods and racks.
- The building is sinking.
- The cranes that normally lift the fuel were destroyed.
- Computer-guided removal will not be possible; everything will have to be done manually.
- TEPCO cannot attempt this process without humans, which will manage this enormous task while being bombarded with radiation during the extraction and casking.
- The process of removing each rod will have to be repeated over 1,300 times without incident.
- Moving damaged nuclear fuel under such complex conditions could result in a criticality if the rods come into close proximity to one another, which would then set off a chain reaction that cannot be stopped.
What could potentially happen is the contents of the pool could burn and/or explode, and the entire structure sustain further damage or collapse. This chain reaction process could be self-sustaining and go on for a long time. This is the apocalyptic scenario in a nutshell.
The water build-up is an extraordinarily difficult problem in and of itself, and as anyone with a leaky basement knows, water always 'finds a way.'
'Trivial in light of other problems at Fukushima, water situation could culminate in the chain reaction scenario'
At Fukushima, they are dealing with massive amounts of groundwater that flow through the property, and the endless pouring that must be kept up 24/7/365 to keep things from getting worse. Recently there appears to be subsidence issues and liquefaction under the plant.
TEPCO has decided to pump the water out of these buildings. However, pumping water out of the buildings is only going to increase the flow rate and create more of these ground issues around the reactors. An enormous undertaking – but one that needs to be considered for long-term preservation of the integrity of the site – is channelling the water away, like a drain tile installed around the perimeter of a house with a leaky basement, but on an epic scale.
Without this effort, the soils will further deteriorate, structural shift will occur, and subsequently the contents of the pools will shift too.
Any water that flows into those buildings also becomes highly radioactive, as it is likely coming into contact with melted fuel.
Without knowing the extent of the current liquefaction and its location, the location of the melted fuel, how long TEPCO has been pumping out water, or when the next earthquake will hit, it is impossible to predict how soon this could occur from the water problem/subsidence issue alone. But undoubtedly, pumping water out of the buildings is just encouraging the flow, and this water problem needs to be remedied and redirected as soon as possible.
RT: Given all the complications that could arise with extracting the fuel rods, which are the most serious, in your opinion?
CC: The most serious complication would be anything that leads to a nuclear chain reaction. And as outlined above, there are many different ways this could occur. In a fuel pool containing damaged rods and racks, it could potentially start up on its own at anytime. TEPCO has been incredibly lucky that this hasn't happened so far.
'One of the worst, but most important jobs anyone has ever had to do'
My second biggest concern would be the physical and mental fitness of the workers that will be in such close proximity to exposed fuel during this extraction process. They will be the ones guiding this operation, and will need to be in the highest state of alertness to have any chance at all of executing this plan manually and successfully. Many of their senses, most importantly eyesight, will be hindered by the apparatus that will need to be worn during their exposure, to prevent immediate death from lifting compromised fuel rods out of the pool and placing them in casks, or in the common spent fuel pool located a short distance away.
Think for a moment what that might be like through the eyes of one of these workers; it will be hot, uncomfortable, your senses shielded, and you would be filled with anxiety. You are standing on a building that is close to collapse. Even with the strongest protection possible, workers will have to be removed and replaced often. So you don't have the benefit of doing such a critical task and knowing and trusting your comrades, as they will frequently have to be replaced when their radiation dose limits are reached. If they exhibit physical or mental signs of radiation exposure, they will have be replaced more often.
It will be one of the worst, but most important jobs anyone has ever had to do. And even if executed flawlessly, there are still many things that could go wrong.
RT: How do the potential consequences of failure to ensure safe extraction compare to other disasters of the sort – like Chernobyl, or the 2011 Fukushima meltdown?
CC: There really is no comparison. This will be an incredibly risky operation, in the presence of an enormous amount of nuclear material in close proximity. And as we have seen in the past, one seemingly innocuous failure at the site often translates into a series of cascading failures.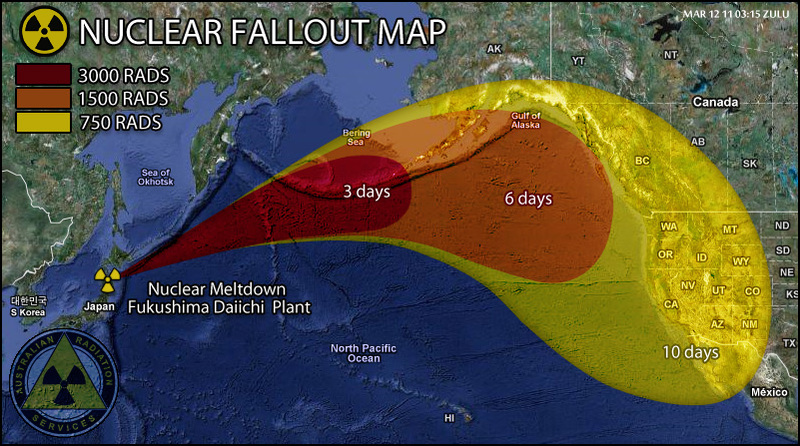 'The site has been propped up with duct tape and a kick-stand for over two years'
Many of their 'fixes' are only temporary, as there are so many issues to address, and cost always seems to be an enormous factor in what gets implemented and what doesn't.
As a comparison: Chernobyl was one reactor, in a rural area, a quarter of the size of one of the reactors at Fukushima. There was no 'spent fuel pool' to worry about. Chernobyl was treated in-situ…meaning everything was pretty much left where it was while the effort to contain it was made (and very expeditiously I might add) not only above ground, but below ground.
At Fukushima, we have six top-floor pools all loaded with fuel that eventually will have to be removed, the most important being Reactor 4, although Reactor 3 is in pretty bad shape too. Spent fuel pools were never intended for long-term storage, they were only to assist short-term movement of fuel. Using them as a long-term storage pool is a huge mistake that has become an 'acceptable' practice and repeated at every reactor site worldwide.
We have three 100-ton melted fuel blobs underground, but where exactly they are located, no one knows. Whatever 'barriers' TEPCO has put in place so far have failed. Efforts to decontaminate radioactive water have failed. Robots have failed. Camera equipment and temperature gauges…failed. Decontamination of surrounding cities has failed.
'If and when the corium reaches the Tokyo aquifer, serious and expedient discussions will have to take place about evacuating 40 million people'
We have endless releases into the Pacific Ocean that will be ongoing for not only our lifetimes, but our children's' lifetimes. We have 40 million people living in the Tokyo area nearby. We have continued releases from the underground corium that reminds us it is there occasionally with steam events and huge increases in radiation levels. Across the Pacific, we have at least two peer-reviewed scientific studies so far that have already provided evidence of increased mortality in North America, and thyroid problems in infants on the west coast states from our initial exposures.
We have increasing contamination of the food chain, through bioaccumulation and biomagnification. And a newly stated concern is the proximity of melted fuel in relation to the Tokyo aquifer that extends under the plant. If and when the corium reaches the Tokyo aquifer, serious and expedient discussions will have to take place about evacuating 40 million people from the greater metropolitan area. As impossible as this sounds, you cannot live in an area which does not have access to safe water.
The operation to begin removing fuel from such a severely damaged pool has never been attempted before. The rods are unwieldy and very heavy, each one weighing two-thirds of a ton. But it has to be done, unless there is some way to encase the entire building in concrete with the pool as it is. I don't know of anyone discussing that option, but it would seem much 'safer' than what they are about to attempt…but not without its own set of risks.
And all this collateral damage will continue for decades, if not centuries, even if things stay exactly the way they are now. But that is unlikely, as bad things happen like natural disasters and deterioration with time…earthquakes, subsidence, and corrosion, to name a few. Every day that goes by, the statistical risk increases for this apocalyptic scenario. No one can say or know how this will play out, except that millions of people will probably die even if things stay exactly as they are, and billions could die if things get any worse.
RT: Are the fuel rods in danger of falling victim to other factors, while the extraction process is ongoing? After all, it's expected to take years before all 1,300+ rods are pulled out.
CC: Unfortunately yes, the fuel rods are in danger every day they remain in the pool. The more variables you add to this equation, and the more time that passes, the more risk you are exposed to. Each reactor and spent fuel pool has its own set of problems, and critical failure with any of them could ultimately have the end result of an above-ground, self-sustaining nuclear reaction. It will not be known if extraction of all the fuel will even be possible, as some of it may be severely damaged, until the attempt is made to remove it.
RT: Finally, what is the worst case scenario? What level of contamination are we looking at and how dire would the consequences be for the long-term health of the region?
CC: Extremely dire. This is a terrible answer to have to give, but the worst case scenario could play out in death to billions of people. A true apocalypse. Since we have been discussing Reactor 4, I'll stick to that problem in particular, but also understand that a weather event, power outage, earthquake, tsunami, cooling system failure, or explosion and fire in any way, shape, or form, at any location on the Fukushima site, could cascade into an event of that magnitude as well.
'Once the integrity of the pool is compromised that will lead to more criticalities'
At any time, following any of these possible events, or even all by itself, nuclear fuel in reactor 4′s pool could become critical, mostly because it will heat up the pool to a point where water will burn off and the zirconium cladding will catch fire when it is exposed to air. This already happened at least once in this pool that we are aware of. It almost happened again recently after a rodent took out an electrical line and cooling was stopped for days.
Once the integrity of the pool is compromised that will likely lead to more criticalities, which then can spread to other fuel. The heat from this reaction would weaken the structure further, which could then collapse and the contents of the pool end up in a pile of rubble on the ground. This would release an enormous amount of radioactivity, which Arnie Gundersen has referred to as a "Gamma Shine Event" without precedence, and Dr. Christopher Busby has deemed an "Open-air super reactor spectacular."
This would preclude anyone from not only being at Reactor 4, but at Reactors 1, 2, 3, 5, 6, the associated pools for each, and the common spent fuel pool. Humans could no longer monitor and continue cooling operations at any of the reactors and pools, thus putting the entire site at risk for a massive radioactive release.
'At least the northern half of Japan would be uninhabitable, and some researchers have argued that it already is'
Mathematically, it is almost impossible to quantify in terms of resulting contamination, and a separate math problem would need to be performed for every nuclear element contained within the fuel, and whether or not that fuel exploded, burned, fissioned, melted, or was doused with water to try to cool it off and poured into the ocean afterward.
Some researchers have even ventured to say that other nuke plants on the east coast of Honshu may need to be evacuated if levels get too high, which will lead to subsequent failures/fires and explosions at these plants as well. Just how profound the effect will be on down-winders in North America, or the entire northern hemisphere for that matter, will literally depend on where the wind blows and where the rain falls, the duration and extent of a nuclear fire or chain-reaction event, and whether or not that reaction becomes self-sustaining. At least the northern half of Japan would be uninhabitable, and some researchers have argued that it already is.
This is already happening to the nuclear fuel in the ground under the plant, but now it would be happening above ground as well. There is no example historically to draw from on a scale of this magnitude. Everything is theory. But anyone who says this can't happen is not being truthful, because nobody really knows how bad things could get.
The most disturbing part of all of this is that Fukushima has been this dangerous, and precarious, since the second week of March 2011. The ante will definitely be upped once the fuel removal starts.
'The mainstream media, world governments, nuclear agencies, health organizations, weather reporters, and the health care industry has completely ignored three ongoing triple meltdowns that have never been contained'
An obvious attempt to downplay this disaster and its consequences have been repeated over and over again from 'experts' in the nuclear industry that also have a vested interest in their industry remaining intact. And, there has been a lot of misleading information released by TEPCO, which an hour or two of reading by a diligent reporter would have uncovered, in particular the definition of 'cold shutdown.'
Over 300 mainstream news outlets worldwide ran the erroneous 'cold shutdown' story repeatedly, which couldn't be further from the truth…[it was] yet another lie that was spun by TEPCO to placate the public, and perpetuated endlessly by the media and nuclear lobby.
Unfortunately, TEPCO waited until a severe emergency arose to finally report how bad things really are with this latest groundwater issue…if we are even being told the truth. Historically, everything TEPCO says always turns out to be much worse than they initially admit.
'Unfortunately there is no one better qualified to deal with this than the Russians, despite their own shortcomings'
I think the best chance of success is…that experts around the world drop everything they are doing to work on this problem, and have Russia either lead the containment effort or consult with them closely. They have the most experience, they have decades of data. They took their accident seriously and made a Herculean effort to contain it.
Of course we also know the Chernobyl accident was wrought with deception and lies as well, and some of that continues to this day, especially in terms of the ongoing health effects of children in the region, and monstrous birth defects. Unfortunately there is no one better qualified to deal with this than the Russians, despite their own shortcomings. Gorbachev tried to make up for his part in the cover-up of Chernobyl by opening orphanages throughout the region to deal with the affected children.
But as far as Fukushima goes, the only thing that matters now is if world leaders and experts join forces to help fix this situation. Regardless of what agendas they are trying to protect or hide, how much it will cost, the effect on Japan or the world's economy, or what political chains this will yank.
The nuclear industry needs to come clean. If this leads to every reactor in the world being shut down, so be it. If the world governments truly care about their people and this planet, this is what needs to be done.
Renowned theoretical physicist Michio Kaku stated in an interview a few weeks after the initial accident that "TEPCO is literally hanging on by their fingernails." They still are, and always have been. The Japanese have proven time and time again they are not capable of handling this disaster. Now we are entrusting them to execute the most dangerous fuel removal in history.
We are extremely lucky that this apocalyptic scenario hasn't happened yet, considering the state of Reactor 4. But for many, it is already too late. The initial explosions and spent fuel pool fires may have already sealed the fate of millions of people. Time will tell. Anyone who tells you otherwise is not being honest, because there is just no way to know.
This article was posted: Sunday, August 18, 2013 at 10:05 am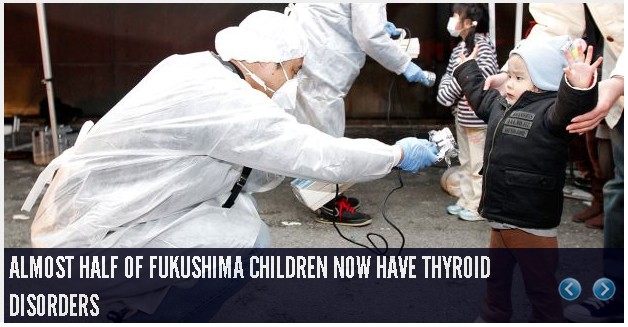 http://www.infowars.com/over-40-percent-of-fukushima-children-have-thyroid-disorders-officials-not-helping/
Brainwashing Campaign: "Radiation Doesn't Affect People who are Smiling"
If You Smile Radiation Won't Kill You
Brainwashing Campaign: "Radiation Doesn't Affect People who are Smiling"
http://www.naturalnews.com/041720_Fuk...

West Coast of North America to Be Hit Hard by Fukushima Radiation
http://www.infowars.com/west-coast-of...
Stay in the know - Follow Alex on Twitter: https://twitter.com/RealAlexJones
'Like' Alex on FACEBOOK - https://www.facebook.com/AlexanderEme...
http://www.infowars.com/
http://www.prisonplanet.com/
http://www.infowars.net/
http://www.prisonplanet.tv
---
The Coming Fukushima Global Disaster with Dr. Christopher Busby
"New Leaks" have been discovered, 240 megatons of potentially explosive radioactive material on site, mutations of local plants and wild life, etc.
Chemical Physicist Dr. Busby describes the impending global fall out and and answers questions from callers on air. http://www.llrc.org/index.html
http://www.infowars.com/latest-fukush...
Stay in the know - Follow Alex on Twitter: https://twitter.com/RealAlexJones
'Like' Alex on FACEBOOK - https://www.facebook.com/AlexanderEme...
http://www.infowars.com/
http://www.prisonplanet.com/
http://www.infowars.net/
http://www.prisonplanet.tv
---
"Tepco Has Lost Control" – What Is Really Happening At Fukushima In Four Charts
zerohedge.com
August 22, 2013
After a self-imposed gag order by the mainstream media on any coverage of the Fukushima disaster (ostensibly the last thing the irradiated Japanese citizens needed is reading beyond the lies of their benevolent government, and TEPCO, and finding out just how bad the reality is especially since the key driver behind Abenomics is a return in confidence at all costs), the biggest nuclear catastrophe in history is once again receiving the attention it deserves. This follows the recent admission by TEPCO of the biggest leak reported at Fukushima to date, which forced the Japanese government to raise the assessment of Fukushima from Level 1 to Level 3, even though this is merely the catalyst of what has been a long and drawn out process in which Tepco has tried everything it could to contain the fallout from the exploded NPP, and failed. And today, in a startling and realistic assessment of Fukushima two and a half years after the explosion, the WSJ finally tells the truth: "Tepco Has Lost Control."
Here is how the mainstream media, in this case the Wall Street Journal, catches up with a topic covered extensively in the "alternative" media for the past several years:
"This is what we have been fearing," said Shunichi Tanaka, chair of Japan's Nuclear Regulation Authority, answering questions about the leak at a news conference. "We cannot waste even a minute" to take action.

Behind the leak is a more serious problem: During the past few months it has become clear that Tepco has lost control over the flow of water at the plant and that the problem is escalating, nuclear experts say.

Every day, the utility has to find a place to store around 400 tons of contaminated water that it pumps out of the radioactive reactor buildings, and Wednesday it warned that it is fast running out of space. Storage tanks set up on the fly during plant emergencies have started springing leaks, and Tepco can't replace them with sturdier ones fast enough. Groundwater-contamination levels are spiking at the seaward side of the plant, and water is flowing into the ocean past a series of walls, plugs and barriers that have been flung up to impede its passage.
What does "losing control" mean in practical terms?
That lack of control is a big liability, said Kathryn Higley, a specialist in the spread of radiation and head of the Department of Nuclear Engineering and Radiation Health Physics at Oregon State University, who spent a week in Fukushima earlier this year.

"You have to find ways to control water coming through the site," Ms. Higley said. "With any sort of accident, you want to control the timing of what's released and when it gets released."

So far, the levels of radioactivity that have escaped to the outside remain relatively low, but some experts warn they may not stay that way—particularly as equipment ages and the heavy-duty work of dismantling the damaged buildings and removing the melted fuel rods proceeds. The radioactivity of the water in the most recent leak was so high that workers couldn't get close enough to search for the cause until the remaining fluid in the tank was removed.

Tepco said it doesn't think that water has flowed into the sea but can't say for sure. Some of the flooded reactor basements are similarly too hot to approach, and it is still not clear where the melted fuel cores are, or in what state.
The last statement bears repeating: "it is still not clear where the melted fuel cores are." Well as long as TEPCO is 100% confident there are no uncontrolled chain reactions taking place… Then again hundreds of tons of coolant must be cooling something.
"In the future there might be even more heavily contaminated water coming through," said Atsunao Marui, head of the groundwater research group at Japan's National Institute of Advanced Industrial Science and Technology and a member of a blue-ribbon panel set up in May to figure out ways of managing the radioactive water. "It's important to think of the worst-case scenario."
Indeed the "worst-case scenario" is an appropriate topic because as covered here over the weekend, it involves the potential death of millions of largely oblivious Japanese citizens. As for the long overdue mea culpa by a nationalized TEPCO, which also speaks for the entire Japanese government, it sounds hollow at best and makes one wonder what else is left unsaid.
Mr. Marui and others say the biggest reason for the scramble now is that Tepco—and the government bodies that oversee it—weren't planning far enough ahead and waited too long to respond to problems they should have seen coming long ago.

"They're only responding after the fact—they're not thinking ahead," said Hajimu Yamana, a professor of nuclear engineering at Kyoto University who earlier this month was named chair of a new institute charged with helping develop measures to tackle the longer-term work of dismantling the plant. "As an expert, I was watching it with frustration."

"We have not remained idle, but we admit that we have been reactive," Zengo Aizawa, Tepco executive vice president for nuclear public relations, said at a news conference Wednesday, during which the company was grilled about the leak. "We are very, very sorry for causing concern."
The concerns are piling up. Earlier today Reuters reported that TEPCO "admitted to new spots of high radiation had been found near storage tanks holding highly contaminated water, raising fear of fresh leaks as the disaster goes from bad to worse."
In an inspection carried out following the revelation of the leakage, high radiation readings – 100 millisieverts per hour and 70 millisieverts per hour – were recorded at the bottom of two tanks in a different part of the plant, Tepco said.

Although no puddles were found nearby and there were no noticeable changes in water levels in the tanks, the possibility of stored water having leaked out cannot be ruled out, a Tokyo Electric spokesman said.
The bottom line, and what has become painfully clear, is that Japan simply can't fix the problem. Even China has now figured it out.
China said it was "shocked" to hear contaminated water was still leaking from the plant, and urged Japan to provide information "in a timely, thorough and accurate way".
What is strangest of all is that the Japanese people are far less concerned about the government's cover up. Oh well: they have their distractions – like a plunging currency, and (transitorily) soaring stock market, in nominal terms of course.
Finally the following four charts from the WSJ provide a full breakdown of the current state of play at the devastated nuclear power plant.
Full interactive charts can be found here
This article was posted: Thursday, August 22, 2013 at 12:25 pm
Fukushima in freefall: radioactive water filters taken offline, Tepco in desperation as leaks just won't stop
Learn More :
http://www.naturalnews.com/041800_Fukushima_radiation_leaks_desperation.html#ixzz2dAsXHOOZ
(NaturalNews) After a 29-month cover-up, the Tokyo Electric Power Co (Tepco) is now calling for international help and has all but admitted Fukushima's radiation leaks are spiraling out of control. In addition to the leaking water storage units that are unleashing hundreds of tons of radioactive water each day, Tepco now says 50% of its contaminated water filtration capability has been taken offline due to corrosion.

The result is that radiation leaks are escalating out of control and attempted remediation efforts are faltering. This is in addition to the fact the Japanese government's attempted brainwashing propaganda campaign has also been exposed. It attempted to convince people that if they drank beer or smiled, they would be immune to radiation poisoning. (Yes, this is how desperate they've become...)

From day one, the Fukushima fiasco has been all about denial: Deny the leaks, shut off the radiation sensors, black out the news and fudge the science. Yet more than two years later, the denials are colliding with the laws of physics, and Tepco's cover stories are increasingly being blown wide open.

As Businessweek.com now reports, Japan seems to have no practical interest in solving this problem:

Russia's nuclear company, Rosatom, of which Rosenergoatom is a unit, sent Japan a 5 kilogram (11 pound) sample of an absorbent that could be used at Fukushima almost three years ago, Asmolov said. It also formed working groups ready to help Japan on health effect assessment, decontamination, and fuel management, among others, Asmolov said. The assistance was never used, he said.

That's because for Tepco to welcome any assistance, it would first have to admit it has a problem. And that's unacceptable in a business culture where egos run rampant and the idea of taking responsibility for your actions is considered abhorrent.

To save their own careers, Tepco experts would gladly sacrifice the health of millions of Japanese citizens.
27 families file suit against TEPCO
The problem with denial in the face of a world-class radiation disaster is that sooner or later the body bags start to pile up. Now, 74 people from 27 families are filing suit in the Osaka District Court, seeking 15 million Yen each for psychological and physical damage. (And they are the lucky ones who are still living.)

As Japan Times reports:

The group will argue that Tepco should have taken stronger measures to protect the Fukushima No. 1 nuclear plant from earthquakes and tsunami after the government's Headquarters for Earthquake Research Promotion warned in 2002 that there was a 20 percent chance of a magnitude 8 or so quake occurring in the Japan Trench in the Pacific Ocean within 30 years.
Fishing ban reinstated
Part of the Fukushima denial was the claim that fish were somehow not being irradiated by the numerous leaks of highly radioactive water. This cover-up was further enforced by lifting a fishing ban that had been announced in the days following the original Fukushima meltdown event in 2011.

Now that fishing ban has been reinstated. Australian reporter Mark Willacy visited the fishermen to get their reaction to the news, and what he reported sounds right in line with what we're seeing, too:

[The fishermen] are very angry. They've obviously believed that Tepco has been lying to them for weeks, if not months. You know, they seem to suggest that that the cover-ups get worse... They believe Tepco's probably sitting on more secrets that they don't want anyone to know about. So there's a feeling that Tepco just cannot be trusted and that these fisherman probably don't really feel like they have a future anymore.

Tepco lying? Say it isn't so!
Zeolites to the rescue?
In desperation, Tepco is now trying to figure out how to stop thousands of tons of radioactive water from leaking into groundwater supplies (and ultimately into the ocean).

Those ideas, according to CTV News in Canada, include things like "freezing" the soil around the leak, creating an underground ice barrier that would require ongoing freezing, presumably for hundreds of thousands of years. You'd probably need to build another nuclear power plant to power the freeze cores, come to think of it.

Another idea, put forth by Arnie Gundersen, arguably the most sane observer in all this, involves digging a 2-meter-wide trench all the way down to bedrock, then filling the trench with zeolites which scientists now reluctantly admit trap radioactive isotopes. Note carefully that when people talk about consuming zeolites as a detox liquid, many modern-day doctors call it "quackery." But when push comes to shove, even they have to admit zeolites absorb radioactive elements. (You can't argue with the laws of physics. Zeolites work!)
Tepco answers to no one
Tepco "...does not directly answer to any regulatory bodies, including the country's nuclear watchdog," reports CTV. Sounds a lot like Big Pharma and the FDA, doesn't it? Industry is running the regulators.

Gunderson goes on to explain in that same CTV article:

The Japanese government under Abe doesn't want to admit (to the cost) because they are trying to restart a nuclear energy program and the last thing they need to do is tell the Japanese people that 'oh by the way, you're on the hook for another half trillion dollars.'

The article goes on to reveal something rather startling:

Some experts believe some of the radioactive material from the damaged core has moved into the earth. The recent spike in radiation levels in the water may therefore be coming from groundwater coming into contact with the melted cores.
Whack-a-Mole!
Finally acknowledging over two years of utter bureaucratic failure and delusional propaganda, the Japanese government is now taking over the Fukushima cleanup effort. Today, Trade Minister Toshimitsu Motegi told the international press, "We've allowed Tokyo Electric to deal with the contaminated water situation on its own and they've essentially turned it into a game of 'Whack-a-Mole,'" reports Business Week

What's wrong with Whack-a-Mole? It's the wrong game, of course, Tepco would prefer we all played Dance Dance Revolution (DDR) instead so that everyone hops around like maniacs to avoid all the radiation.

Or better yet, how about the game of Hide-and-Seek? Where did all the radiation go? It's hiding! Oh, that's so much better, thank you!

"From now on, the government will move to the forefront," uttered Motegi, not realizing he was paraphrasing the anti-government derogatory phrase used in the USA: "We're from the government, and we're here to help."

Because when industry reaches a point of total bureaucratic failure resulting in a global disaster that threatens all life on the planet, everybody knows the obvious solution is to put the government in charge!

The government, you see, can simply pass a new law that says radiation is no longer considered dangerous. In an instant, the entire problem is solved and Japan saves hundreds of billions of dollars in cleanup costs. After all, if Obama can declare America's jobs disaster to be a "success," and if doctors can declare methyl mercury injected into children a "vaccine treatment," then why not allow the Japanese government to declare Fukushima solved?

Better yet, Japan should turn Fukushima into a cancer radiotherapy clinic where Americans can receive "radiation treatments" for cancer, because we all know that radiation prevents cancer, right? That's what the cancer clinics tell us, anyway.

Fukushima can become the world's newest medical tourism hot spot for cancer patients. Walk in with cancer and you'll walk out with so many other symptoms that you won't even notice the cancer anymore! That's the miracle of modern medical science. Sponsored by GlaxoSmithKline, of course.

"We have to stop calling these events nuclear disasters," I'd imagine a Japanese government official uttering any day now. "They are actually nuclear opportunities for job creation," he'll probably explain.

Sources for this article include:
http://www.japantimes.co.jp/news/2013/08/26/national/more-fukushima-e...

http://www.businessweek.com/news/2013-08-25/russia-offers-to-help-cle...

http://www.abc.net.au/am/content/2013/s3833333.htm

http://www.ctvnews.ca/sci-tech/japan-s-fukushima-nuclear-plant-leaks-...
---
Top Scientist: Another Fukushima Quake Would Mean US Evacuation, 'Bye Bye Japan'
Award winning scientist says another 7.0 earthquake hitting Fukushima would mean US evacuations, 'bye bye Japan'.
Anthony Gucciardi
Infowars.com
November 6, 2013
Award winning scientist David Suzuki has gone on record in a public talk posted online just days ago in saying that in the event of another seven or above earthquake, which he says has about a 95% chance of occurring over the next three years, it would mean a complete evacuation of North America and 'bye bye Japan'.
"I have seen a paper which says that if in fact the fourth plant goes under in an earthquake and those rods are exposed, it's bye bye Japan and everybody on the west coast of North America should evacuate," he said.
As a recipient of 16 significant academic awards and a host of the popular CBC Television program entitled 'The Nature of Things', Suzuki was a headline speaker at the "Letting in the Light" scientific symposium that was focused around water ecology at the University of Alberta. But instead of simply discussing marine or freshwater ecosystems, Suzuki began issuing a very serious warning regarding the future of Fukushima and its overall predicted consequences for the entire planet.
Specifically speaking to the nature of Fukushima's ticking time bomb, Suzuki began the breakdown of the plant's numerous threats with stating the very real concept that Fukushima is perhaps the largest threat to both humanity and the planet that we face in the immediate future.
"Fukushima is the most terrifying situation I can imagine," he said before delving into the issue. "Three out of the four plants were destroyed in the earthquake and in the tsunami. The fourth one has been so badly damaged that the fear is, if there's another earthquake of a seven or above that, that building will go and then all hell breaks loose… And the probability of a seven or above earthquake in the next three years is over 95 per cent."
And it's that 95% chance of another seven or above earthquake within the next three years that signals a completely dark scenario. But, as right as Suzuki is on this entire issue, he is also forgetting of another threat — TEPCO's mission to launch their cleanup operation of the Fukushima site. Specifically, their move to begin the extraction of fuel rods from the fourth reactor at the plant as early as the middle of this month. It is here where we also see yet another looming danger in regards to the cleanup process that is expected to ultimately take decades: the possibility of two rods colliding and generating a massive release of radiation as a result.
Experts like Dr Helen Caldicott have spoken to the media on this subject in the past, stating that:
"Two rods could touch each other in this process which has been done before and there could be a fission reaction and a very large release of radiation."
Ultimately, the fact of the matter is that the Fukushima plant is teetering on the equivalent of nuclear life support, and the notoriously incompetent plant operators at TEPCO are about to go in and perform surgery. In the event that Suzuki is right, and another earthquake hits within the next three years before TEPCO is able to perform a cleanup (which may very well be even more dangerous) and leads to a complete meltdown, it would absolutely lead to a radioactive disaster internationally — well beyond the United States.
But don't count on your government health bodies to inform you of the risk, or even tell you how you can better prepare yourself. Instead, they will likely once again start shutting off their radiation counters and raising the allowable limits of radiation in the food supply. For now, it is up to us to prepare ourselves and our family — making an effort also to also spread the word and call on the public to demand action be taken in Fukushima under the guidance of top independent scientists.
—-
Anthony Gucciardi is the acting Editor and Founder of alternative news website Storyleak.com, as well as the Founder of the third largest natural health website in the world, NaturalSociety.com. He is also a news media personality and analyst who has been featured on top news, radio, and television organizations including Drudge Report, Michael Savage's Savage Nation, Coast to Coast AM, and RT.
This article was posted: Wednesday, November 6, 2013 at 2:48 pm
Tags: david suzuki, earthquake, Fukushima, japan, radiation, tepco
'Fukushima beyond tragic, it's a crime'
A nuclear clean-up team in Fukushima is preparing to move the fuel rods from one of the power plant's reactors to a safer location. It's the most hazardous undertaking at the Japanese facility since it was crippled by an earthquake and tsunami, two and a half years ago. To discuss the clean-up procedures as well as the safety situation around the Fukushima power plant, Kevin Kamps, a nuclear waste specialist for the Beyond Nuclear Organization, joins RT.
---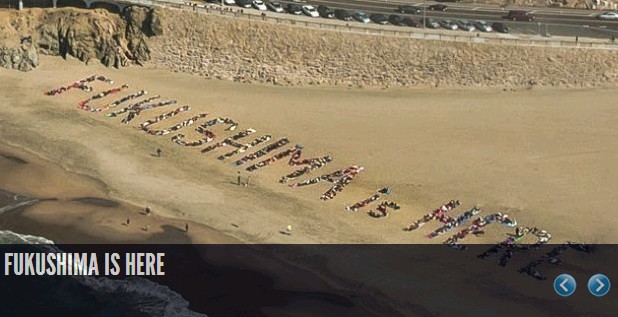 http://www.infowars.com/fukushima-is-here/
Radiation Levels Have Increased in North America

What is Survival Shield®?

Survival Shield® is the Infowars Life brand of standardized nano-colloidal nascent iodine. It is manufactured with a unique transformative bio-elemental matrix using a revolutionary process to make it gentler on your digestive system than other iodine supplements.
Intended for human and animal use as a daily, dietary supplement, the nascent iodine in Survival Shield® is an important part of sound metabolic, cardiovascular, liver, bone and CNS health. Iodine is the mineral basis of the HPT (Hypothalamus--Pituitary--Thyroid) Axis, and many believe that the HPT Axis is the underlying basis of the HPA (Hypothalamus--Pituitary--Adrenal) Axis. Proper thyroid and endocrine function are absolutely necessary for the body to perform at the peak of health.

The Top 5 Reasons You Need Nascent Iodine

1. Iodine is an essential mineral that supports thyroid health, the immune system, the central nervous system, and metabolic well-being.
2. The body is able to absorb and utilize nascent iodine easier and better than other forms of iodine.

3. Nascent iodine supports healthy iodine levels.

4. Nascent iodine supports healthy hormone levels.

5. Nascent iodine improves insulin sensitivity and helps regulate blood sugar.

The Invention of Survival Shield® & What Sets It Apart

Survival Shield® is manufactured in a state-licensed facility that meets federal regulatory standards, is cGMP/HACCP-compliant, and lab grade. Raw elemental iodine is a controlled substance both at a State and Federal level. The licensing, approvals and regulatory documentary procedures are exacting and costly.

The production process of Survival Shield® has a stabilizing effect on the elemental iodine, making it far more bioavailable than other "nascent iodine" products which can exhibit toxic effects (e.g. Cytotoxicity).

Bound forms of iodine must first be separated, clarified and purified from other binding components or impurities into a USP-grade (US Pharmaceutical), mono-elemental iodine as certified USP resublimated iodine crystals. In this purified crystal form, iodine is a highly reactive and toxic substance. However, when the purified USP iodine crystals are subjected to a proprietary process it becomes nano-colloidalized and transforms into a non-toxic form of elemental nascent iodine, also referred to as monoatomic iodine, without the addition of iodides!

Shocking Statistics About Iodine

· According to the World Health Organization's Department of Nutrition for Health and Development, iodine deficiency is a public health problem in 54 countries.
· The CDC states that iodine deficiency is one of the four major deficiency diseases in the world (but, fortunately, the easiest to correct).

· The 2013 USGS iodine commodity summary warns that there are no comparable substitutes for iodine.

· Information published by UNICEF notes that iodine deficiency is the most avoidable cause of stunted physical and intellectual development.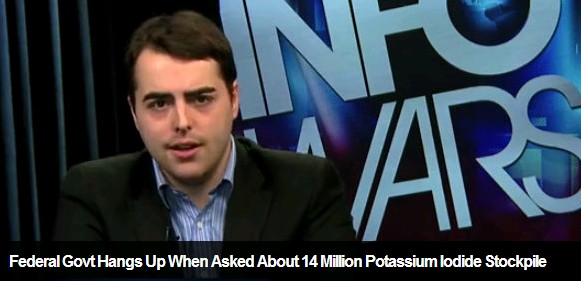 After detailing the purchase of 14 million radiation fighting potassium iodide pills on behalf of The United States Department of Health and Human Services in what amounted to a 'bizarre preparation purchase' as revealed to me by my source, I decided in typical investigative fashion to call up the DHHS purchasing agent listed on the Fed Biz Opps website and ask about the acquisition of the 14 million iodide doses. Before I was able to delve into the issue, however, the federal employee (a true 'public servant') hung up on me following a brief 'goodbye'.
You can watch the video in full, which I recorded over at the Infowars studios:
Study: Dead sea creatures cover 98 percent of ocean floor off California coast; up from 1 percent before Fukushima
Thursday, January 02, 2014 by: Ethan A. Huff, staff writer
(NaturalNews) The Pacific Ocean appears to be dying, according to a new study recently published in the journal Proceedings of the National Academy of Sciences. Scientists from the Monterey Bay Aquarium Research Institute (MBARI) in California recently discovered that the number of dead sea creatures blanketing the floor of the Pacific is higher than it has ever been in the 24 years that monitoring has taken place, a phenomenon that the data suggests is a direct consequence of nuclear fallout from Fukushima.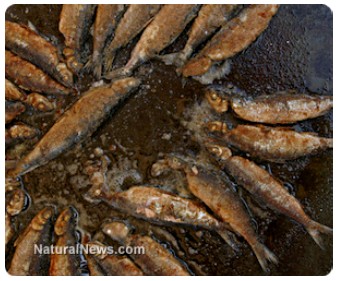 Though the researchers involved with the work have been reluctant to pin Fukushima as a potential cause -- National Geographic, which covered the study recently, did not even mention Fukushima -- the timing of the discovery suggests that Fukushima is, perhaps, the cause. According to the data, this sudden explosion in so-called "sea snot," which is the name given to the masses of dead sea creatures that sink to the ocean floor as food, has skyrocketed since the Fukushima incident occurred.
"In the 24 years of this study, the past two years have been the biggest amounts of this detritus by far," stated Christine Huffard, a marine biologist at MBARI and leader of the study, to National Geographic.
At an ocean research station known as Station M, located 145 miles out to sea between the Californian cities of Santa Barbara and Monterey, Huffard and her colleague Ken Smith observed a sharp uptick in the amount of dead sea life drifting to the ocean floor. The masses of dead sea plankton, jellyfish, feces and other oceanic matter that typically only cover about 1 percent of the ocean floor were found to now be covering about 98 percent of it -- and multiple other stations located throughout the Pacific have since reported similar figures.
"In March 2012, less than one percent of the seafloor beneath Station M was covered in dead sea salps," writes Carrie Arnold for National Geographic. "By July 1, more than 98 percent of it was covered in the decomposing organisms. ... The major increase in activity of deep-sea life in 2011 and 2012 weren't limit to Station M, though: Other ocean-research stations reported similar data."
No more sea life means no more oxygen in our atmosphere
Interestingly, Arnold does not even make a peep about Fukushima, which by all common sense is the most reasonable explanation for this sudden increase in dead sea life. Though the most significant increases were observed roughly a year after the incident, the study makes mention of the fact that the problems first began in 2011.
"Forget looking at global warming as the culprit," writes National Geographic commenter "Grammy," pointing out the lunacy of Arnold's implication that the now-debunked global warming myth was the sudden cause of a 9,700 percent increase in dead sea life.
Backing her up, another National Geographic commenter jokingly stated that somehow "the earth took such a huge hit in a four-month timeframe of a meltdown via global warming and we as a people didn't recognize this while [it was] happening; while coincidentally during that same time frame the event at Fukushima took place."
It is almost as if the powers that be want us all to forget about Fukushima and the catastrophic damage it continues to cause to our planet. But they will not be able to cover up the truth forever, as human life is dependent upon healthy oceans, the life of which provides the oxygen that we all need to breathe and survive.
Sources for this article include:
http://newswatch.nationalgeographic.com
http://science.naturalnews.com
http://science.naturalnews.com
http://science.naturalnews.com
http://www.naturalnews.com/043380_fukushima_radiation_ocean_life.html
Mainstream Media Downplays Radiation Dangers To Pacify Public
http://www.infowars.com/oregon-locals...

Oregon natives confirmed to Infowars Friday that strange anomalies have sprung up along the Pacific coast in what amounts to further testimony supporting the fact the media is suppressing both the surge in extremely high radiation readings along the West Coast and the subsequent die off of sea life in the area. Several residents in the Charleston fishing village described suspicious anomalies such as disintegrating bioluminescent jellyfish and Japanese "tsunami debris" washing ashore, with one lifetime resident even telling us he saw about a hundred dead starfish near the Bastendorff Beach County Park. Marine biologists had originally encountered "melting" starfish off the Washington state coast of Puget Sound, a mysterious illness scientists termed "sea star wasting disease."
Media Hides Fukushima Statistics
Alex welcomes to the studio Infowars camera men Josh Owens and Glynn Trolz to discuss their experiences in California while they were investigating the wave of radiation striking the West Coast of the United States.
Stay in the know - Follow Alex on Twitter: https://twitter.com/RealAlexJones
'Like' Alex on FACEBOOK - https://www.facebook.com/AlexanderEme...
http://www.infowars.com/
http://www.prisonplanet.com/
http://www.infowars.net/
http://www.prisonplanet.tv
Horror: US Sailor and Fukushima First Responder Now In Living Hell
US Navyman Steve Simmons was one of the sailor's involved in Fukushima decontamination operations. He summarize the debilitating health effects he and others have experienced immediately following the cleanup and how the government may be covering up their injuries.
LINK : U.S. Military Killing Its Own Troops!
NAVY Sailor Reveals Gruesome Radiation Injuries
US Navyman Steve Simmons was one of the sailor's involved in Fukushima decontamination operations. He summarize the debilitating health effects he and others have experienced immediately following the cleanup and how the government may be covering up their injuries. His story is sad and his government failed to warn him of the dangers.
Follow Alex on TWITTER:
https://twitter.com/RealAlexJones
LINK : U.S. Military Killing Its Own Troops!
Fukushima Clean Up With Scientist Jerry Petermann
Alex welcomes to the show scientist Jerry Petermann who talks about the dangers of Fukushima radiation.

http://www.infowars.com/government-me...
http://www.infowars.com/discovery-cha...
http://www.fukushimaupdatereport.com/
Need to Know: Radiation and Risk
Nuclear Scientist J.W. Petermann of FukushimaUpdateReport.com evaluates the hazards of EMF radiation vs ionizing radiation, and the risks of the nuclear industry as a whole.

http://fukushimaupdatereport.com/
Gundersen: New Report Shows 50 tons Of Rubble Fell In Unit 3 Pool, "Removal of Fuel Cannot Exist"
TEPCO released a report entitled, TEPCO's Fukushima Nuclear Power Plant Roadmap, that contained some astounding information regarding Unit 3. Follow Fairewinds Energy's Arnie Gundersen as he shows you the 35-ton refueling bridge that fell in the Unit 3 spent fuel pool during the Unit 3 detonation explosion. Do the math. The bottom line here is that TEPCO has just acknowledged that at least 50-tons of rubble has fallen on top of and into the spent fuel pool in Unit 3. What does this 50-ton pile of debris mean to the Unit 3 spent fuel pool and its cleanup?
http://fairewinds.org/media/fairewind...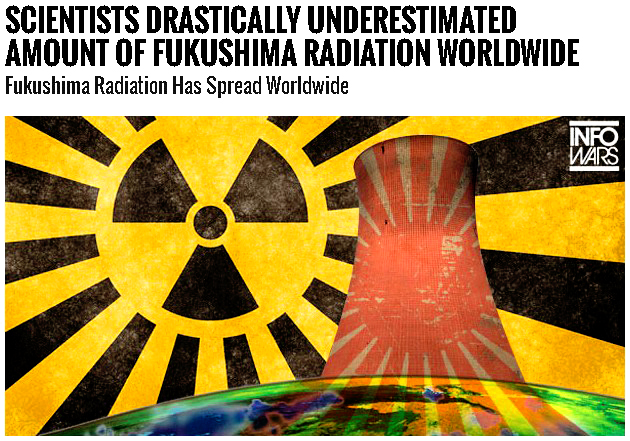 Scientists Drastically Underestimated Amount of Fukushima Radiation Worldwide
Fukushima Radiation Has Spread Worldwide
by Washington's Blog | August 29, 2014
We noted 2 days after the Japanese earthquake that radiation from Fukushima could end up on the West Coast of North America. And see this.
We started tracking the radioactive cesium released by Fukushima within weeks of the accident.
In fact, U.S. nuclear authorities were extremely worried about west coast getting hit by Fukushima radiation … but publicly said it was safe.
We reported that Fukushima radiation spread worldwide.
And we've documented for years that the failure to test the potentially high levels of radiation hitting North America is a scandal.
Sadly, we were right to be worried …
The Journal Environmental Science & Technology – published by the American Chemical Society –reported last year that airborne levels of radioactive cesium were raised by 100 to 1,000 times (what scientists describe as two to three "orders of magnitude"):
Before the FDNPP accident, average 137Cs levels were typically of 1 μBq m−3 in Central Europe and lower average values (<0.3 μBq m−3) were characteristic of northern, western and southern Europe.

***

During the passage of contaminated air masses from Fukushima, airborne 137Cs levels were globally enhanced by 2 to 3 orders of magnitude.
Indeed, even hot particles and nuclear core fragments from Fukushima were found to have traveled all the way to Europe.
The French government radiation agency – IRSN – released a video of Fukushima cesium hitting the West Coast of North America. EneNews displays a screenshot from the IRSN video, and quantifies the extreme cesium spikes:
Cesium-137 levels in 2010: 0.000001 mBq/m³ of Cs-137 (blue writing)
Cesium-137 levels inMar. 2011: 1 to 10 mBq/m³in Western U.S. (orange plume)
Cs-137 levels increased 1,000,000 – 10,000,000 times after Fukushima
Levels on the West Coast were up to 500 times higher than estimated. Cesium levels from Fukushima were higher than expected worldwide, including in the arctic region of Europe.
Radioactive cesium bioaccumulates in large fish and animals.
The radioactive half life of cesium 137 is usually 30 years. But scientists at the Savannah River National Laboratory say that the cesium at Chernobyl will persist in the environment between 5 and 10 times longer – between 180 and 320 years.
And the Fukushima accident has pumped out some entirely new forms of radioactive materials … in "glassy spheres", buckyballs, ball-like spheres, and bound to organic matter. Scientists don't really know how long these new forms will last …
Massive Radiation Discovered: At Tokyo Playground
Published on Apr 27, 2015
When a specially-designed robot dies within 3 hours of being exposed to Fukushima's radiation, it is clear something is not quite as propagandized in Japan; and today, as SCMP reports, extremely high levels of radiation have been discovered in a children's playground in Tokyo. While two hours of exposure to a child would be equivalent to the maximum does allowable in a year, Japaneseofficials say they do not think it is connected to the disaster at Fukushima. We are not sure whether that is supposed to reassure or terrorize locals? http://www.infowars.com/2000x-normal-...
http://www.zerohedge.com/news/2015-04...
Help us spread the word about the liberty movement, we're reaching millions help us reach millions more. we all want liberty. Find the free live feed at http://www.infowars.com/watch-alex-jo...
Special Report:
Radiation & the Universe
Many nuclear reactors sit on fault lines or on shores at risk for tsunamis
by Infowars.com | July 12, 2014
Many of the thousands of nuclear reactors in the world today were built on fault lines and ocean shores at risk for tsunamis, like Fukushima in Japan for example.
More than 90% of the reactors are also leaking but industry groups do not seem to care, even though too much radiation and the wrong types of radiation can lead to accelerated aging of our bodies or even our deaths.


REACH OUT TO OTHERS
[Help Educate Family And Friends With This Page And The Links Below]
---

RELATED LINKS:
Enviro-Eugenicists Announce Mass Die-Off
U.S. Military Killing Its Own Troops!
Genocide by The House of Windsor