"Military men are just dumb, stupid animals
to be used as pawns in foreign policy."
Henry Kissinger
| | | |
| --- | --- | --- |
| | Join The Military? | LINK |
| | | |
| | WAR IS A RACKET - USMC MGen Smedley Butler | LINK |
| | | |
| | We Who Dare Say No To War | LINK |
| | | |
| | BANKERS' WARS | LINK |
| | | |
| | "Christian" Warmongers | LINK |
| | | |
| | Posse Comitatus - Military on U.S. streets | LINK |
| | | |
| | U.S. Borders are wide Open, yet U.S. troops are in 135 foreign nations... Asymmetrical warfare | LINK |
| | | |
| | U.S. Military Opium Farmers | LINK |
| | | |
| | Military Asked to Fire on Americans | LINK |
| | | |
| | ISIS/ALQAEDA U.S. Creation | LINK |
| | | |
| | NATO - Global Military Force | LINK |
| | | |
| | BEYOND TREASON - Govt. EXP. on Soldiers | LINK |
| | | |
| | Better Ways To Fight | LINK |
| | | |
| | Never Forget Your Oath | LINK |
| | | |
| | NWO | LINK |
Don't Be A Pawn In Their NWO Game
"If an external threat did not exist, one should be manufactured."
-- Leo Strauss, father of the Neo Conservative Movement --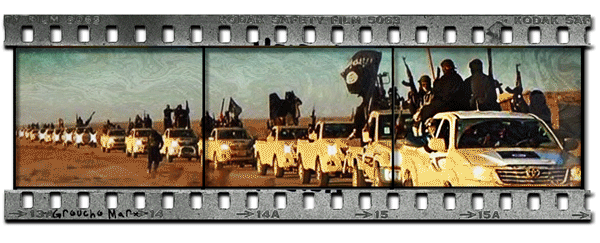 LINKS :
http://www.infowars.com/hundreds-repo...
http://www.infowars.com/obama-flashba...
http://www.infowars.com/trust-in-gove...
http://www.infowars.com/isis-threaten...
http://www.infowars.com/the-united-st...
http://libertyfellowshipmt.com/News/tabid/56/ID/2290/The-Real-War.aspx
http://www.thedenverchannel.com/decodedc/drug-cartels-across-the-border-just-as-brutal-as-isis
"Before You Enlist!"
Provides a rational voice to counter the seductive and often deceptive recruiting practices of the U.S. military. The message is not "don't enlist" but rather to provide young people and their families a more complete picture of the life-altering consequences of joining the military – especially in wartime. Latest version: 2011. Length: 14:20.
The video provides a brief introduction to the subject of military enlistment.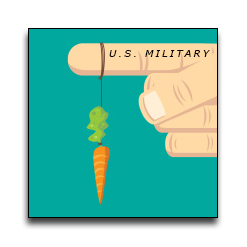 *Still A Very Relevant Article*
Article Continues Below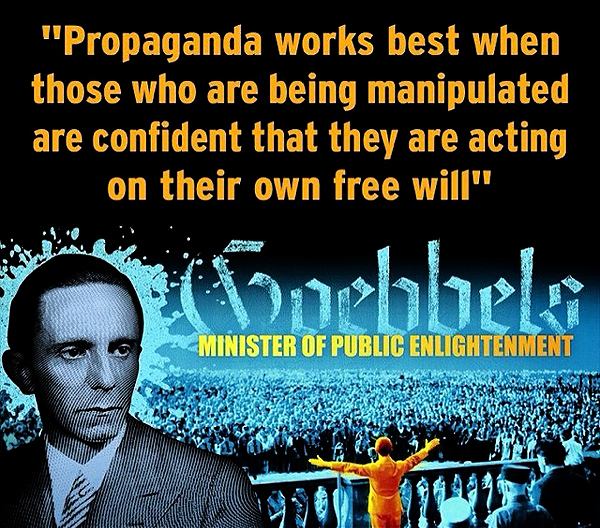 How The Media Manipulates the World Into War
The Corbett Report – Media Manipulation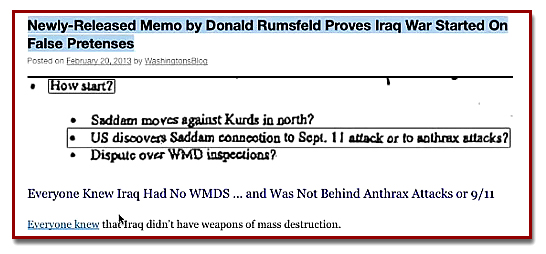 The human cost to Iraq of America's infamy is extraordinary: 4.5 million displaced Iraqis, as many as 1 million dead civilians leaving widows and orphans, a professional class that has departed the country, an infrastructure in ruins, and social cohesion destroyed by the Sunni-Shia conflict that was ignited by Washington's destruction of the Saddam Hussein government.
It is a sick joke that the United States government brought freedom and democracy to Iraq. What the Washington war criminals brought was death and the destruction of a country.
Iraq: 10 Years Later with Darrin McBreen & Aaron Dykes
March 19, 2013. Ten years ago today the Bush regime invaded Iraq. It is known that the justification for the invasion was a packet of lies orchestrated by the neoconservative Bush regime in order to deceive the United Nations and the American people.

The US Secretary of State at that time, General Colin Powell, has expressed his regrets that he was used by the Bush regime to deceive the United Nations with fake intelligence that the Bush and Blair regimes knew to be fake. But the despicable presstitute media has not apologized to the American people for serving the corrupt Bush regime as its Ministry of Propaganda and Lies.

It is difficult to discern which is the most despicable, the corrupt Bush regime, the presstitutes that enabled it, or the corrupt Obama regime that refuses to prosecute the Bush regime for its unambiguous war crimes, crimes against the US Constitution, crimes against US statutory law, and crimes against humanity. http://www.infowars.com/iraq-after-te...
Article Continued
They have a physical fitness, a clean-cut appearance that looks good compared to all those wussy lawyers in business suits. They invite you to come into a man's world. They promise you college funds. (Check and see how many actually ever get those funds. Read the small print.)
And of course the military is a man's world, and it is an adventure, and it does beat being a mall rat — until they put you in combat. Driving a tank beats stocking parts in the local NAPA outlet — until they put you in combat. Days on the rifle range, running the bars of San Diego far from home and parents, going across the border into Mexico — all of this appeals powerfully to a young man. It did to me. It beats hell out of getting some silly associate degree in biz-admin at the community college.
Until they put you in combat. Then it's too late. You can't change your mind. They send you to jail for a long time if you do.
Combat is not the adventure you think it is. Know what happens when an RPG hits a tank? Nothing good. The cherry juice — hydraulic fluid that turns the turret — can vaporize and then blow. I saw the results in the Naval Support Activity hospital in Danang in 1967. A tank has a crew of four. Two burned to death, screaming as they tried to get out. The other two were scalded pink, under a plastic sheet that was always foggy with serum evaporating from burns where the skin had sloughed off. They probably lived. Know what burn scars look like?
The recruiters won't tell you this. They know, but they won't tell you. Ever seen a guy who just took a round through the face? He's a bloody mess with his eyes gone, nasty hole where his nose was, funny white cartilage things sticking out of dripping meat. Suppose he'll ever have another girlfriend? Not freaking likely. He'll spend the next fifty years as a horror in some forsaken VA hospital.
But the recruiters won't tell you this. They want you to think that it's an adventure.

"You are probably nineteen or twenty years old, full of piss and vinegar as we used to say, just starting to know the world. Which means that you don't yet know it. (Do you know, for example, what countries border Iraq?)"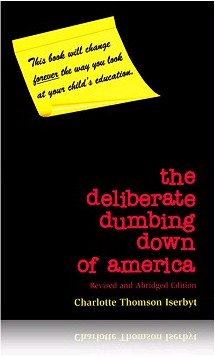 LINKS :
The Deliberate Dumbing Down Of America
Article Continued
Other things happen that, depending on your head, may or may not bother you. Iraq means combat in cities. Ordinary people live there. You pop a grenade through a window, or hit a building with a burst from the Chain gun, or maybe put a tank round through it. Then you find the little girl with her bowels hanging out, not quite dead yet, with her mother screaming over what's left. You'd be surprised how much blood a small kid has.
You get to live with that picture for the rest of your life. And you will live with it. The recruiter will tell you that it doesn't happen, that it's the exception, that I'm a commy journalist. Believe him if you want. Believe him now, while you can. When you get back, you'll believe me.
A lot of things in America aren't what they used to be. The military is one of them. The army didn't always use girl soldiers to torture prisoners. For that they had specialists in the intelligence agencies. You won't get assigned torture duty, almost certainly, because the Army got caught. Ask your recruiter about it, just to be sure.
Don't expect thanks from a grateful nation. Somebody might buy you a drink in a bar. That's about all you get. Many will regard you as a criminal or a fool.
Wars seem important at the time, but they usually aren't. Five years later, they are history. About sixty thousand GIs died in Vietnam. We lost. Nothing happened. It was a stupid war for nothing. Today the guys who lost faces and legs and internal organs back then are just freaks. Nobody gives a damn about them, and nobody will give a damn about you. A war is a politician's toy, but your wheelchair is forever. If you want adventure, try the fishing fleet in Alaska.
Think about it.
More from author here -- http://archive.lewrockwell.com/reed/reed78.html
LINKS :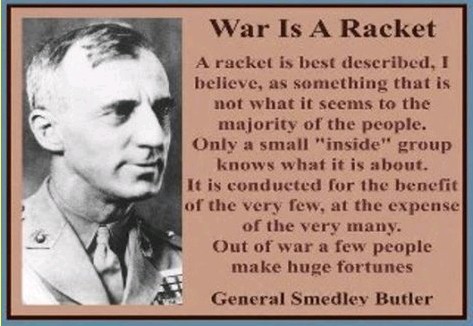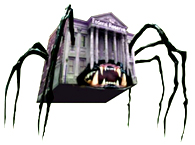 LINKS :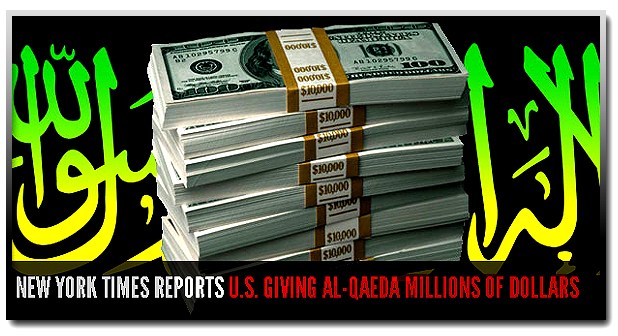 Article and Video at Bottom of Page
IRAQ FOR SALE
Acclaimed director Robert Greenwald (Wal-Mart: The High Cost of Low Price, Outfoxed) takes you inside the lives of soldiers, truck drivers, widows and children who have been changed forever as a result of profiteering in the reconstruction of Iraq. Iraq for Sale uncovers the connections between private corporations making a killing in Iraq (Blackwater, Halliburton/KBR, CACI and Titan) and the decision makers who allow them to do so
Iraq After Ten Years
Paul Craig Roberts
Infowars.com
March 19, 2013
March 19, 2013. Ten years ago today the Bush regime invaded Iraq. It is known that the justification for the invasion was a packet of lies orchestrated by the neoconservative Bush regime in order to deceive the United Nations and the American people.
The US Secretary of State at that time, General Colin Powell, has expressed his regrets that he was used by the Bush regime to deceive the United Nations with fake intelligence that the Bush and Blair regimes knew to be fake. But the despicable presstitute media has not apologized to the American people for serving the corrupt Bush regime as its Ministry of Propaganda and Lies.
It is difficult to discern which is the most despicable, the corrupt Bush regime, the presstitutes that enabled it, or the corrupt Obama regime that refuses to prosecute the Bush regime for its unambiguous war crimes, crimes against the US Constitution, crimes against US statutory law, and crimes against humanity.
In his book, Cultures Of War, the distinguished historian John W. Dower observes that the concrete acts of war unleashed by the Japanese in the 20th century and the Bush imperial presidency in the 21st century "invite comparative analysis of outright war crimes like torture and other transgressions. Imperial Japan's black deeds have left an indelible stain on the nation's honor and good name, and it remains to be seen how lasting the damage to America's reputation will be. In this regard, the Bush administration's war planners are fortunate in having been able to evade formal and serious investigation remotely comparable to what the Allied powers pursued vis-a-vis Japan and Germany after World War II."
Dower quotes Arthur Schlesinger Jr.: "The president [Bush] has adopted a policy of 'anticipatory self-defense' that is alarmingly similar to the policy that imperial Japan employed at Pearl Harbor on a date which, as an earlier American president said it would, lives in infamy. Franklin D. Roosevelt was right, but today it is we Americans who live in infamy."
Americans paid an enormous sum of money for the shame of living in infamy. Joseph Stiglitz and Linda Bilmes calculated that the Iraq war cost US taxpayers $3,000 billion dollars. This estimate might turn out to be optimistic. The latest study concludes that the war could end up costing US taxpayers twice as much. http://www.reuters.com/article/2013/03/14/iraq-war-anniversary-idUSL1N0C5FBN20130314
In order to pay for the profits that have flowed into the pockets of the US military-security complex and from there into political contributions, Americans are in danger of losing Social Security, Medicare, and the social cohesiveness that the social welfare system provides.
The human cost to Iraq of America's infamy is extraordinary: 4.5 million displaced Iraqis, as many as 1 million dead civilians leaving widows and orphans, a professional class that has departed the country, an infrastructure in ruins, and social cohesion destroyed by the Sunni-Shia conflict that was ignited by Washington's destruction of the Saddam Hussein government.
It is a sick joke that the United States government brought freedom and democracy to Iraq. What the Washington war criminals brought was death and the destruction of a country.
The US population, for the most part, seems quite at ease with the gratuitous destruction of Iraq and all that it entails: children without parents, wives without husbands, birth defects from "depleted" uranium, unsafe water, a country without hope mired in sectarian violence.
Washington's puppet state governments in the UK, Europe, the Middle East and Japan seem equally pleased with the victory–over what? What threat did the victory defeat? There was no threat. Weapons of mass destruction was a propaganda hoax. Mushroom clouds over American cities was fantasy propaganda. How ignorant do populations have to be to fall for such totally transparent propaganda? Is there no intelligence anywhere in the Western world?
At a recent conference the neoconservatives responsible for the deaths and ruined lives of millions and for the trillions of dollars that their wars piled on US national debt were unrepentant and full of self-justification. While Washington looks abroad for evil to slay, evil is concentrated in Washington itself. http://nationalinterest.org/blog/paul-pillar/still-peddling-iraq-war-myths-ten-years-later-8227

The American war criminals walk about unmolested. They are paid large sums of money to make speeches about how Americans are bringing freedom and democracy to the world by invading, bombing and murdering people. The War Crimes Tribunal has not issued arrest warrants. The US Department of State, which is still hunting for Nazi war criminals, has not kidnapped the American ones and sent them to be tried at the Hague.
The Americans who suffered are the 4,801 troops who lost their lives, the thousands of troops who lost limbs and suffer from other permanent wounds, the tens of thousands who suffer from post-traumatic stress and from the remorse of killing innocent people, the families and friends of the American troops, and the broken marriages and single-parent children from the war stress.
Other Americans have suffered on the home front. Those whose moral conscience propelled them to protest the war were beaten and abused by police, investigated and harassed by the FBI, and put on no-fly lists. Some might actually be prosecuted. The Unites States has reached the point where any citizen who has a moral conscience is an enemy of the state. The persecution of Bradley Manning demonstrates this truth.
A case could be made that the historians' comparison of the Bush regime with Japanese war criminals doesn't go far enough. By this October 7, Washington will have been killing people, mainly women, children, and village elders, in Afghanistan for 12 years. No one knows why America has brought such destruction to the Afghan people. First the Soviets; then the Americans. What is the difference? When Obama came into the presidency, he admitted that no one knew what the US military mission was in Afghanistan. We still don't know. The best guess is profits for the US armaments industry, power for the Homeland Security industry, and a police state for the insouciant US population.
Washington has left Libya in ruins and internal conflict. There is no government, but it is not libertarian nirvana.
The incessant illegal drone attacks on Pakistani civilians is radicalizing elements of Pakistan and provoking civil war against the Pakistani government, which is owned by Washington and permits Washington's murder of its citizens in exchange for Washington's money payments to the political elites who have sold out their country to Washington.
Washington has destabilized Syria and destroyed the peace that the Assad family had imposed on the Islamic sects. Syria seems fated to be reduced to ruins and permanent violence like Libya and Iraq.
Washington is at work killing people in Yemen.
As the video released to WikiLeaks by Bradley Manning shows, some US troops don't care who they kill–journalists and civilians walking peacefully along a street, a father and his children who stop to help the wounded. As long as someone is killed, it doesn't matter who.
Killing is winning.
The US invaded Somalia, has its French puppets militarily involved in Mali, and perhaps has Sudan in its crosshairs for drones and missiles.
Iran and Lebanon are designated as the next victims of Washington's aggression.
Washington protects Israeli aggression against the West Bank, Gaza, and Lebanon from UN censure and from embargoes. Washington has arrested and imprisoned people who have sent aid to the Palestinian children. Gaza, declares Washington which regards itself as the only fount of truth, is ruled by Hamas, a terrorist organization according to Washington. Thus any aid to Gaza is aid to terrorism. Aide to starving and ill Palestinian children is support of terrorism. This is the logic of an inhumane war criminal state.
What is this aggression against Muslims about?
The Soviet Union collapsed and Washington needed a new enemy to keep the US military/security complex in power and profits. The neoconservatives, who totally dominated the Bush regime and might yet dominate the Obama regime declared Muslims in the Middle East to be the enemy. Against this make-believe "enemy," the US launched wars of aggression that are war crimes under the US imposed Nuremberg standard that was applied to the defeated WWII Germans.
Although the British and French started World War II by declaring war on Germany, it was Germans, defeated by the Red Army, who were tried by Washington as war criminals for starting a war. A number of serious historians have reached the conclusion that America's war crimes, with the fire-bombings of the civilian populations of Dresden and Tokyo and the gratuitous nuclear attacks on the civilian populations of Hiroshima and Nagasaki, are of the same cloth as the war crimes of Hitler and the Japanese.
The difference is that the winners paint the defeated in the blackest tones and themselves in high moral tones. Honest historians know that there is not much difference between US WWII war crimes and those of the Japanese and Germans. But
the US was on the winning side.
By its gratuitous murder of Muslims in seven or eight countries, Washington has ignited a Muslim response: bitter hatred of the United States. This response is termed "terrorism" by Washington and the war against terrorism serves as a source of endless profits for the military complex and for a police state to "protect" Americans from terrorism, but not from the terrorism of their own government.
The bulk of the American population is too misinformed to catch on, and the few who do
understand and are attempting to warn others will be silenced. The 21st century will be one of the worst centuries in human history. All over the Western world, liberty is dying.
The legacy of "the war on terror" is the death of liberty.
Dr. Paul Craig Roberts is the father of Reaganomics and the former head of policy at the Department of Treasury. He is a columnist and was previously the editor of the Wall Street Journal. His latest book, "How the Economy Was Lost: The War of the Worlds," details why America is disintegrating.
"THE GRAND CHESSBOARD"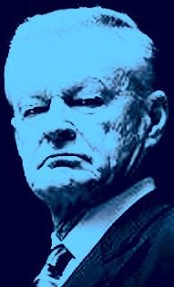 Meet: Zbigniew Brzezinski Obama's Foreign Policy Advisor
*James Corbett Interview Follows Documentary*
Brzezinski knew very well what he was writing about. As National Security Advisor under President Carter, he had overseen Operation Cyclone, the US government's since-declassified plan to arm, train and fund Islamic radicals in Pakistan and Afghanistan to draw the Soviet Union into a protracted war in the region. This, famously, led to the foundation of what became known as Al Qaeda in the 1980s, a point that Brzezinski has since admitted and even bragged about, claiming that the creation of a "few stirred up Muslims" helped to bring down the Soviet Union.

WAR CRIMINAL SUPREME : Zbigniew Brzezinski
Infinitely easier to kill a million people then to control a million people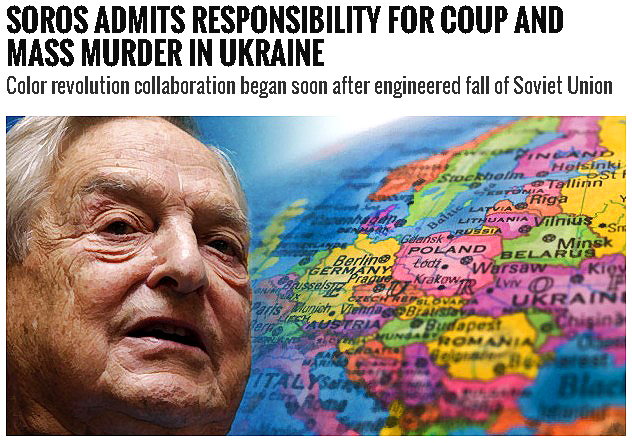 DIVIDE AND CONQUER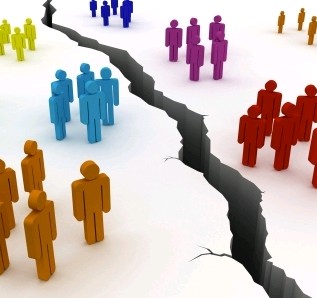 Balkanization :
1. To divide (a country, territory, etc.) into small, quarrelsome, ineffectual states.
2. To divide (groups, areas, etc.) into contending and usually ineffectual faction: a movement to balkanize minority voters.
A divide and conquer strategy, also known as "divide and rule strategy" is often applied in the arenas of politics and sociology. In this strategy, one power breaks another power into smaller, more manageable pieces, and then takes control of those pieces one by one. It generally takes a very strong power to implement such a strategy. In order to successfully break up another power or government, the conqueror must have access to strong political, military, and economic machines.
Furthermore, in order to maintain power and influence, large governments will often work to keep smaller powers and governments from uniting. In fact, this use of the principles within the divide and conquer strategy is most common. It is much easier to prevent small powers from linking forces than to break them apart once they have aligned.
Leaders who use a divide and conquer strategy may encourage or foster feuds between smaller powers. This kind of political maneuvering requires a great understanding of the people who are being manipulated. In order to foster feuds, for example, one must understand the political and social histories of the parties intended to take part in the feuds.
LINKS :
The Real Grand Chessboard and the Profiteers of War

By Prof Peter Dale Scott
Global Research, December 25, 2013
11 August 2009
"In the councils of government, we must guard against the acquisition of unwarranted influence, whether sought or unsought, by the military industrial complex. The potential for the disastrous rise of misplaced power exists and will persist. We must never let the weight of this combination endanger our liberties or democratic processes. We should take nothing for granted. Only an alert and knowledgeable citizenry can compel the proper meshing of the huge industrial and military machinery of defense with our peaceful methods and goals, so that security and liberty may prosper together." Dwight David Eisenhower, "Military-Industrial Complex Speech," 1961,[1]
"My observation is that the impact of national elections on the business climate for SAIC has been minimal. The emphasis on where federal spending occurs usually shifts, but total federal spending never decreases. SAIC has always continued to grow despite changes in the political leadership in Washington." Former SAIC manager, quoted in Donald L. Barlett and James B. Steele, "Washington's $8 Billion Shadow." Vanity Fair, March 2007[2]
"We make American military doctrine" Ed Soyster, MPRI[3]
The Myth of the Grand Chessboard: Geopolitics and Imperial Folie de Grandeur
In the Road to 9/11 I summarized the dialectic of open societies: how from their energy they expand, leading to a higher level of more secretive corporations and agencies, which eventually weaken the home country through needless and crushing wars.[4] I am not alone in seeing America in the final stages of this process, which since the Renaissance has brought down Spain, the Netherlands, and Great Britain.
Much of what I wrote summarized the thoughts of writers before me like Paul Kennedy and Kevin Phillips. But there is one aspect of the curse of expansion that I underemphasized: how dominance creates megalomanic illusions of insuperable control, and how this illusion in turn is crystallized into a prevailing ideology of dominance. I am surprised that so few, heretofore, have pointed out that from a public point of view these ideologies are delusional, indeed perhaps insane. In this essay I will argue however that what looks demented from a public viewpoint makes sense from the narrower perspective of those profiting from the provision of private entrepreneurial violence and intelligence.
The ideology of dominance was expressed for British rulers by Sir Halford Mackinder in 1919: "Who rules East Europe commands the Heartland; Who rules the heartland commands the World Island; Who rules the World Island commands the World."[5] This sentence, though expressed after the power of Britain had already begun to decline, accurately articulated the anxieties of imperial planners who saw themselves playing "the Great Game," and who thus in 1809 sacrificed an entire British army of twelve thousand men in the wilderness of Afghanistan.
Expanded by Karl Haushofer and other Germans into the alleged "science" of geopolitics, this doctrine helped to inspire Hitler's disastrous Drang nach Osten, which in short order terminated the millenary hopes of the Nazi Third Reich. One might have thought that by now the lessons of Napoleon and Hitler would have subdued all illusions that any single power could command the "World Island," let alone the world.
Kissinger for one appears to have learned this lesson, when he wrote that: "By geopolitical, I mean an approach that pays attention to the requirements of equilibrium."[6] But (largely because of his commitment to equilibrium in world order) Kissinger was swept aside by events in the mid-1970s, leading to the triumph of the global dominance mindset, as expressed by thinkers like Zbigniew Brzezinski.[7]
Brzezinski himself has recognized how his gratuitous machinations in Afghanistan in 1978-79 produced the responses of al Qaeda and jihadi terrorism. Asked in 1998 whether he regretted his adventurism, Brzezinski replied:
"Regret what? The secret operation was an excellent idea. It drew the Russians into the Afghan trap and you want me to regret it? On the day that the Soviets officially crossed the border, I wrote to President Carter, saying, in essence: 'We now have the opportunity of giving to the USSR its Vietnam War.'"

Nouvel Observateur: "And neither do you regret having supported Islamic fundamentalism, which has given arms and advice to future terrorists?"

Brzezinski: "What is more important in world history? The Taliban or the collapse of the Soviet empire? Some agitated Muslims or the liberation of Central Europe and the end of the Cold War?"
When he was asked whether Islamic fundamentalism represented a world menace, Brzezinski replied, "Nonsense!"[8]
In some ways, the post-Afghanistan Brzezinski has become more moderate in his expectations from U.S. power: he notably warned against the Gulf War in 1990 and also Vice-President Cheney's agitations when in office for some kind of preemptive strike against Iran. But he has never retracted the Mackinderite rhetoric of his 1997 book The Grand Chessboard, which revives the illusion of "controlling" the Eurasian heartland:
For the first time ever, a non-Eurasian power has emerged not only as a key arbiter of Eurasian power relations but also as the world's paramount power. The defeat and collapse of the Soviet Union was the final step in the rapid ascendance of a Western Hemisphere power, the United States, as the sole and, indeed, the first truly global power." (p. xiii)

"For America, the chief geopolitical prize is Eurasia… Now a non-Eurasian power is preeminent in Eurasia – and America's global primacy is directly dependent on how long and how effectively its preponderance on the Eurasian continent is sustained." (p.30)

"To put it in a terminology that harkens back to the more brutal age of ancient empires, the three grand imperatives of imperial geostrategy are to prevent collusion and maintain security dependence among the vassals, to keep tributaries pliant and protected, and to keep the barbarians from coming together." (p.40)[9]
This kind of brash talk is not unique to Brzezinski. Its call for unilateral dominance echoed the 1992 draft DPG (Defense Planning Guidance) prepared for Defense Secretary Cheney by neocons Paul Wolfowitz and Lewis "Scooter" Libby: "We must maintain the mechanisms for deterring potential competitors from even aspiring to a larger regional or global role."[10] It is echoed both in the 2000 PNAC Study, "Rebuilding America's Defenses," and the Bush-Cheney National Security Strategy of September 2002 (NSS 2002).[11] And it is epitomized by the megalomanic JCS strategic document Joint Vision 2020, "Full-spectrum dominance means the ability of U.S. forces, operating alone or with allies, to defeat any adversary and control any situation across the range of military operations."[12]
Such overblown rhetoric is out of touch with reality, dangerously delusional, and even arguably insane. It is however useful, even vital, to those corporations who have become accustomed to profiting from the Cold War, and who faced deep cuts in U.S. defense and intelligence spending in the first years after the collapse of the Soviet Union. They are joined by other groups (discussed below) that also have a stake in preserving the dominance mindset in Washington. These include the new purveyors of privatized military services, or what can be called entrepreneurial violence, in response to defense budget cuts.
The Real Grand Chessboard: Those Profiting from Enduring Violence
The delusional grandiosity of Brzezinski's rhetoric is inherent above all in the false metaphor of his book title. "Vassals" are not chess pieces to be moved effortlessly by a single hand. They are human beings with minds of their own; and among humans an unjust excess of power is certain to provoke not only resentment but ultimately successful resistance. One can see this easily in Asia, from the evolution of anti-Americanism in Iran to the Hizb-ut-Tahrir (HT) in Central Asia: although still ostensibly nonviolent, HT's rhetoric is now more and more aggressively anti-American.[13]
The notion of a single chess player is equally false, especially in Central Asia, where dominant states (the U.S., Russia, and China) and local states are all alike weak. Here major multinational corporations like BP and Exxon are major players. In countries like Kazakhstan and Azerbaijan they dwarf both local state power and also the U.S. governmental presence, whether official or covert. The true local powers are apt to be two which governments are notoriously inept at controlling: first, the "agitated Muslims" which Brzezinski insanely derided, and second, illicit trafficking, above all drug trafficking.[14]
Ultimately however Brzezinski is not constrained by his chess metaphor. The goal of a chess game is to win. Brzezinski's goal is quite different: to exert permanent restraints on the power of China and above all Russia. He has thus sensibly opposed destabilizing moves like a western strike on Iran, while supporting the permanent containment of Russia with a ring of western bases and pipelines. (In 1995 Brzezinski flew to Azerbaijan and helped negotiate the Baku-Tbilisi-Ceyhan pipeline linking Azerbaijan to Turkey.)[15]
As I have argued elsewhere, Brzezinski (though he no doubt thinks to himself in terms of strategy) thus promotes a policy that very much suits the needs of the oil industry and its backers. These last include his patrons the Rockefellers, who first launched him into national prominence.[16]
In March 2001 the biggest oil majors (Exxon Mobil, Chevron, Conoco, and Shell) had their opportunity to design the incoming administration's energy strategies, including Middle East policy, by participating secretly in Vice-President Cheney's Energy Task Force.[17] The Task Force, we learned later, developed a map of Iraq's oil fields, with the southwest divided into nine "Exploration Blocks." One month earlier a Bush National Security Council document had noted that Cheney's Task force would consider "actions regarding the capture of new and existing oil and gas fields."[18] Earlier the oil companies had participated in a non-governmental task force calling for "an immediate policy review toward Iraq including military, energy, economic and political/diplomatic assessments."[19]
Of course, oil companies were not alone in pushing for military action against Iraq. After 9/11, Rumsfeld, Wolfowitz, and Douglas Feith established the Pentagon's neocon Office of Special Plans (OSP), which soon "rivalled both the C.I.A. and the Pentagon's own Defense Intelligence Agency, the D.I.A., as President Bush's main source of intelligence regarding Iraq's possible possession of weapons of mass destruction and connection with Al Qaeda."[20] Neocon influence in the Administration, supported by Lewis Libby in Vice-President Cheney's office, trumped the skepticism of CIA and DIA: these two false charges against Saddam Hussein, or what one critic called "faith-based intelligence," became briefly the official ideology of the United States. Some, notably Dick Cheney, have never recanted.
Many journalists were eager to promote the OSP doctrines. Judith Miller of the New York Times wrote a series of articles on Saddam's WMD, relying, like OSP itself, on the propaganda of Iraqi exile Ahmed Chalabi.[21] Miller's book collaborator Laurie Mylroie went even further, arguing that "Saddam was not only behind the '93 Trade Center attack, but also every anti-American terrorist incident of the past decade, from the bombings of U.S. embassies in Kenya and Tanzania to the leveling of the federal building in Oklahoma City to September 11 itself."[22] Many of these advocates, notably Feith, Libby, and Mylroie, had links to Israel, which as much as any oil company had reasons to wish for U.S. armies to become established militarily in Central Asia.[23]
Private Military Contractors (PMCs), Whose Business is Violence for Profit
The inappropriateness of a military response to the threat of terrorism has been noted by a number of counterterrorism experts, such as retired U.S. Army colonel Andrew Bacevich:
the concept of global war as the response to violent Islamic radicalism is flawed. We ought not be in the business of invading and occupying other countries. That's not going to address the threat. It is, on the other hand, going to bankrupt the country and break the military.[24]
Because of budgetary constraints, America has resorted to uncontrollable subordinates to represent its public power in these remote places. I shall focus chiefly in this essay on one group of these, the so-called Private Military Contractors (PMCs) who are authorized to commit violence in the name of their employers. These corporations are reminiscent of the marauding condottieri or private mercenary armies contracted for by the wealthy city states of Renaissance Italy.[25]
With the hindsight of history, we can see the contribution of the notoriously capricious Condottieri to the violence they are supposedly hired to deal with. Some, when unemployed, became little more than predatory bandits. Others, like the celebrated Farinata whom Dante placed in the Inferno, turned against their native cities. Above all, the de facto power accumulated by the condottieri meant that, with the passage of time, they came to dictate terms to their ostensible employers.[26] (They were an early example of entrepreneurial violence, and the most common way of avoiding their path of destruction was "to buy reprieve by offering bribes."[27])
To offset the pressure on limited armed forces assets, Donald Rumsfeld escalated the increasing use of Private Military Contractors (PMCs) in the Iraq War. At one point as many as 100,000 personnel were employed by PMCs in the US Iraq occupation. Some of them were involved in controversial events there, such as the Iraq Abu Ghraib prison scandal, and the killing and burning of four contract employees in Fallujah. The license of the most controversial firm, Blackwater, was terminated by the Iraqi government in 2007, after eight Iraqi civilians were gratuitously killed in a firefight that followed a car bomb explosion.[28] (After much negative publicity, Blackwater renamed itself in 2009 as Xe Worldwide.)
Insufficiently noticed in the public furor over PMCs like Blackwater was the difference in motivation between them and the Pentagon. Whereas the stated goal of Rumsfeld and the armed forces in Iraq was to end violence there, the PMCs clearly had a financial stake in its continuation. Hence it is no surprise that some of the largest PMCs were also political supporters for pursuing the ill-conceived "War on Terror."
Blackwater was the most notorious example; Erik Prince, its founder and sole owner, is part of a family that figures among the major contributors to the Republican Party and other right-wing causes, such as the Council for National Policy. His sister once told the press that "my family is the largest single contributor of soft money to the national Republican Party."[29]
Private Intelligence Companies and the Provision of Violence
Blackwater has attracted the critical attention of the American Mainstream Media. But it was a mere knight on the grand chessboard, albeit one with the ability to influence the moves of the game. Far less noticed has been given to Diligence LLC. Diligence, a more powerful company, that unlike Blackwater interfaced heavily with Wall Street, "set up shop in Baghdad [in July 2003] to provide security for companies involved in Iraqi reconstruction. In December, it established a new subsidiary called Diligence Middle East, and expanded its services to include screening, vetting and training of local hires, and the provision of daily intelligence briefs for its corporate clients."[30]
Certainly the political clout of Diligence outshone and outlasted Blackwater's. Two of its founding directors (Lanny Griffiths and Ed Rogers) were also founders of the influential Republican lobbying team Barbour Griffiths and Rogers (later renamed BGR). Haley Barbour, the senior founder of BGR, also served as Chairman of the Republican National Committee from 1993 to 1997.
Diligence LLC was licensed to do business in Iraq as a private military contractor (PMC). But it could be called a Private Intelligence Contractor (PIC), since it is virtually a CIA spin-off:
Diligence was founded by William Webster, the only man to head both the Central Intelligence Agency (CIA) and the Federal Bureau of Investigation. Mike Baker, its chief executive officer, spent 14 years at the CIA as a covert field operations officer specializing in counter-terrorism and counter-insurgency operations. Whitley Bruner, its chief operating officer in Baghdad, was once the CIA station chief in Iraq.[31]
Its partner in Diligence Middle East (DME) is New Bridge Strategies, whose purpose has been described by the New York Times as "a consulting firm to advise companies that want to do business in Iraq, including those seeking pieces of taxpayer-financed reconstruction projects."[32] Its political clout was outlined in the Financial Times:
New Bridge was established in May [2003] and came to public attention because of the Republican heavyweights on its board – most linked to one or other Bush administration [officials] or to the family itself. Those include Joe Allbaugh, George W. Bush's presidential campaign manager, and Ed Rogers and Lanny Griffith, former George H.W. Bush aides.[33]
The firm of Barbour, Griffith and Rogers was the initial funder of Diligence, which shares an office floor with BGR and New Bridge in a building four blocks from the White House. The Financial Times linked the success of New Bridge in securing contracts to their relationship to Neil Bush, the President's brother.[34] When Mack McLarty, Clinton's White House Chief of Staff, resigned, he became a director of Diligence, and also joined Henry Kissinger to head, until 2008, Kissinger McLarty Associates.
Another Private Intelligence Contractor or PIC is Science Applications International Corporation (SAIC), an $8 billion corporation involved in defense, intelligence community, and homeland security contracting. In the words of veteran journalists Donald Barlett and James Steele,
SAIC has displayed an uncanny ability to thrive in every conceivable political climate. It is the invisible hand behind a huge portion of the national-security state—the one sector of the government whose funds are limitless and whose continued growth is assured every time a politician utters the word "terrorism." SAIC represents, in other words, a private business that has become a form of permanent government….[SAIC] epitomizes something beyond Eisenhower's worst nightmare—the "military-industrial-counterterrorism complex."[35]
(Later their article made it clear that SAIC is not a unified bureaucracy, but more like a platform for individual entrepreneurship in obtaining contracts: "at SAIC your job fundamentally was to sell your high-tech ideas and blue-chip expertise to [any] government agency with money to spend and an impulse to buy.")[36]
Before becoming Secretary of Defense, Robert M. Gates was a member of SAIC's board of directors. SAIC personnel have also been recruited from CIA, NSA, and DARPA.
Scores of influential members of the national-security establishment clambered onto SAIC's payroll, among them John M. Deutch, undersecretary of energy under President Jimmy Carter and C.I.A. director under President Bill Clinton; Rear Admiral William F. Raborn, who headed development of the Polaris submarine; and Rear Admiral Bobby Ray Inman, who served variously as director of the National Security Agency, deputy director of the C.I.A., and vice director of the Defense Intelligence Agency.[37]
SAIC helped supply the faulty intelligence about Saddam's WMD that then generated ample contracts for SAIC in Iraq.
SAIC personnel were instrumental in pressing the case that weapons of mass destruction existed in Iraq under Saddam Hussein, and that war was the only way to get rid of them. When no weapons of mass destruction were found, SAIC personnel staffed the commission set up to investigate how American intelligence could have been so disastrously wrong, including Gordon Oehler, the commission's deputy director for review, a 25-year CIA veteran, Jeffrey R. Cooper, vice president and chief science officer for one of SAIC's sub-units and Samuel Visner, a SAIC vice president for corporate development who had also passed through the revolving door and back to the NSA. David Kay, who later chaired the Iraq Survey Group (which showed that Hussein didn't possess WMD, thereby proving that the war was launched under false pretenses), is also an SAIC shareholder and former director of SAIC's Center for Counterterrorism Technology and Analysis.[38]
Needless to say, this SAIC-stuffed commission did not report that SAIC itself had been a big part of the problem. But according to Barlett and Steele, the same David Kay in 1998 told the Senate Armed Services Committee:
that Saddam Hussein "remains in power with weapons of mass destruction" and that "military action is needed." He warns that unless America acts now "we're going to find the world's greatest military with its hands tied."

Over the next four years, Kay and others associated with SAIC hammered away at the threat posed by Iraq. Wayne Downing, a retired general and a close associate of Ahmad Chalabi, proselytized hard for an invasion of Iraq, stating that the Iraqis "are ready to take the war … overseas. They would use whatever means they have to attack us." In many of his appearances on network and cable television leading up to the war, Downing was identified simply as a "military analyst." It would have been just as accurate to note that he was a member of SAIC's board of directors and a company stockholder….
9/11 was a personal tragedy for thousands of families and a national tragedy for all of America, but it served the interests of private intellience and military contractors including SAIC. In the aftermath of the attacks, the Bush administration launched its "Global War on Terror" (GWOT), whose chief consequence has been to channel money by the tens of billions into companies promising they could do something—anything—to help. SAIC was ready. Four years earlier, anticipating the next big source of government revenue, SAIC had established the Center for Counterterrorism Technology and Analysis. According to SAIC, the purpose of the new unit was to take "a comprehensive view of terrorist threats, including the full range of weapons of mass destruction, more traditional high explosives, and cyber-threats to the national infrastructure." In October of 2006 the company told would-be investors flatly that the war on terror would continue to be a lucrative growth industry.[39]
Barlett and Steele could have mentioned that SAIC senior analyst Fritz Ermarth, a long-time associate of Gates from his years in the CIA, is now an official of the Nixon Center. Commenting in 2003 on State Secretary Colin Powell's briefing to the UN Security Council, Ermarth praised Powell for his charges (repeating one of Judith Miller's false stories) about Saddam's acquisition of aluminum tubing "for centrifuges and not rocketry." Ermarth faulted Powell however for not mentioning two matters: Iraqi involvement in the World Trade Center bombing of 1993 (a charge by Laurie Mylroie now generally discredited), and that "During the 1970s and 1980s…the USSR and its allies supported terrorists in Western Europe and in Turkey," (alluding to the false charges, promoted at the time by Robert Gates and Claire Sterling, about Mehmet Ali Agça's attempted assassination of Pope Paul II).[40]
I certainly do not wish to suggest that SAIC single-handedly created the will to fight in Iraq. The combined efforts of defense contractors, oil companies, PMCs and PICs created a mindset in which all those eager for power were caught up, including, I have to say, career-minded academics. In Iraq as in Afghanistan and Vietnam a generation earlier, a sure ticket to consultations in Washington was support for interventions that ordinary people could see would be disastrous.
The yea-saying of academics has approved even the privatization of intelligence which we have just been describing. According to political scientist Anna Leander,
Private firms not only provide, but also analyse intelligence. Private translators, analysts and 'interrogators' are hired, as illustrated by the involvement of Titan and CACI in Abu Ghraib. Even more directly, private firms are hired in to assess threats and risks and suggest what to do about them. This involves constructing a security picture as done for example, by Diligence LLC and SAIC, two firms specialised in intelligence gathering and analysis….. This privatisation of intelligence has direct consequences for the relation between PMCs and security discourses. It places the firms in a position where they are directly involved in producing these discourses. They provide a growing share of the information that forms the basis of decisions on whether or not something is a security concern.
Leander concludes that this privatization is beneficial: it "empower[s] a more military understanding of security which, in turn, empowers PMCs as particularly legitimate security experts."[41]
Another political scientist, Chaim Kaufmann, has noted more critically that arguments for escalation and what he calls threat inflation against Iraq were not adequately disciplined by "the marketplace of ideas." He gives five reasons for this failure, duly supported by other political scientists. But the obvious reason mentioned by Barlett and Steele – profit – is not mentioned.[42]
What we have been talking about until now is advocacy disguised as expertise. But overseas associates of Diligence LLC and its allies have also been accused of false-flag operations intended to provoke war.
The passage of the Patriot Act generated a new realm of profit for SAIC contractors — domestic surveillance of U.S. citizens – as well as new intelligence fusion centers to carry this out.
"As part of the Pentagon's domestic security mission, former Secretary of Defense Donald Rumsfeld created the Counterintelligence Field Activity office in 2002 and filled its staff with contractors from Booz Allen, BAE systems, SAIC, and other suppliers of cleared personnel. CIFA, as we've seen, was used against people suspected of harboring ill will against the Bush administration and its policies….At present, there are forty-three current and planned fusion centers in the United States where data from intelligence agencies, the FBI, local police, private sector databases, and anonymous tipsters are combined and analyzed by counterterrorism analysts…. According to the Electronic Privacy Information Center, the project "inculcates the project "inculcates DHS with enormous domestic surveillance powers."[43]
These fusion centers, "which combine the military, the FBI, state police, and others, have been internally promoted by the US Army as means to avoid restrictions preventing the military from spying on the domestic population." [44] Responding to such criticisms, Department of Homeland Security Secretary Napolitano stated in March 2009 that the mandate of fusion centers was not to launch independent domestic surveillance operations but connect the dots between lawfully obtained information already in fragmented "siloed" databases.[45] She did not mention that some of this information was from private and even anonymous sources.
One SAIC contractor, Neoma Syke, worked at such a fusion center, wearing two hats:
During 2003-2004, she was "working for SAIC" as a force protection analyst with "SAIC's" 205th Military Intelligence Battalion. And while she was "a contractor for SAIC", specifically, "SAIC's" 205th Military Intelligence Battalion, apparently she served as Counterintelligence Watch Officer at USARPAC's Crisis Action Center.[46]
Peter Dale Scott, a former Canadian diplomat and English Professor at the University of California, Berkeley, is a poet, writer, and researcher. His latest prose books are The Road to 9/11 (2007) and his reissued and expanded War Conspiracy (2008). His new book of poems (including political poems) is Mosaic Orpheus, from McGill-Queen's University Press. Visit his website at http://www.peterdalescott.net/
Notes and the Full Article Here -- http://www.globalresearch.ca/the-real-grand-chessboard-and-the-profiteers-of-war/14672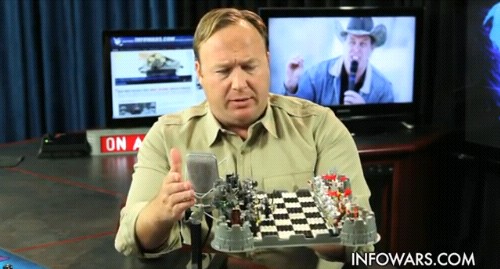 From time immemorial, royalty, priest classes and other self-appointed elites have used any means necessary to dominate the population and keep it divided amongst itself. Alex Jones uses the games of chess, risk and monopoly to explain the classic modes of control used by rulers, representing classic warfare between two factions, world warfare with a complex conflict, and, of course, economic warfare.
Full Spectrum Evil Secrets of Global Domination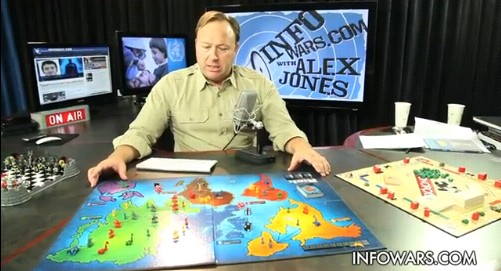 From time immemorial, royalty, priest classes and other self-appointed elites have used any means necessary to dominate the population and keep it divided amongst itself. Alex Jones uses the games of chess, risk and monopoly to explain the classic modes of control used by rulers, representing classic warfare between two factions, world warfare with a complex conflict, and, of course, economic warfare.

Now those techniques have advanced with sophistication into an era of full spectrum dominance-- where gaming the people means an attempt to control all facets of life. Under the modern scientific dictatorship, nations, individuals, economies, cultures and environments have all become pawns at the hands of hardened, evil offshore globalists bent on manipulating our world in attempt to complete their break away civilization and destroying the remains, including the great masses of humanity. They have willingly distorted our information, food, water, political systems, financial interactions and beyond with precision. Only a public aware of the scope of their designs can begin to fight against it.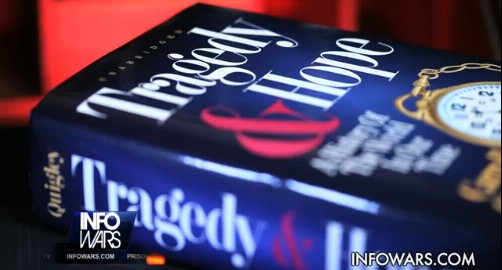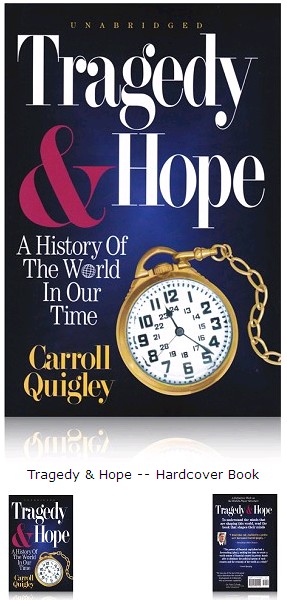 http://www.infowarsshop.com/Tragedy-Hope_p_639.html
Description :
T

ragedy & Hope: A History of the World in Our Time
by Carroll Quigley is the ultimate insider admission of a secret global elite that has impacted nearly every modern historical event. Learn how the Anglo-American banking elite were able to secretly establish and maintain their global power. This massive hardcover book of 1348 pages provides a detailed world history beginning with the industrial revolution and imperialism through two world wars, a global depression and the rise of communism.
Tragedy & Hope
is the definitive work on the world's power structure and an essential source material for understanding the history, goals and actions of the New World Order.
Author Carroll Quigley was an esteemed professor of history at the Foreign Service School of Georgetown University and also taught at Princeton and at Harvard. President Bill Clinton was a student of Quigley and named him as an important influence. As a trusted and well respected insider, Professor Quigley had access to a variety of secret papers and sources from which he did his research for
Tragedy & Hope
.
One of the key revelations Quigley reveals is a secret organization created by Englishman Cecil Rhodes. Rhodes was the founder of diamond company De Beers, ardent supporter of British colonialism and creator of the prestigious Rhodes Scholarship that has since educated so many global elite leaders. F
unded by Rhodes' estate, t
he goal of this organization was to consolidate world control into the hands of the English speaking elites. This book ties together how this secret organization of global elites has quietly steered the world towards a goal of global government using collectivism.
As an insider with access to many secret documents, Quigley was proud of the achievements of this secret organization and wrote this book from that viewpoint. The book was intended to only be read by fellow academics and other insider intellectuals that shared a similar world view. The book was quickly taken out of print when it became more widely circulated and opponents latched onto it as a confession of the global elite. As pressure mounted, the publishers relented and authorized this identical reissue edition.

This book continues to provide one of the most revealing looks into the goals and methodology of the global elite. This book is printed in limited quantities and not readily available at most mainstream bookstores. Infowars is proud to have secured a batch of

Tragedy & Hope

and to help spread this valuable history and information
.
Quotes from

Tragedy & Hope

:
"
The powers of financial capitalism had [a] far-reaching aim, nothing less than to create a world system of financial control in private hands able to dominate the political system of each country and the economy of the world as a whole. This system was to be controlled in a feudalist fashion by the central banks of the world acting in concert by secret agreements arrived at in frequent private meetings and conferences.
" -- Carroll Quigley, Chapter 20
.
"
There does exist, and has existed for a generation, an international Anglophile network.
I know of the operations of this network because I have studied it for twenty years and was permitted for two years, in the early 1960's, to examine its papers and secret records. I have no aversion to it or to most of its aims and have, for much of my life, been close to it and to many of its instruments. I have objected, both in the past and recently, to a few of its policies ... but in general my chief difference of opinion is that it wishes to remain unknown, and I believe its role in history is significant enough to be known.
" --Carroll Quigley, Chapter 65.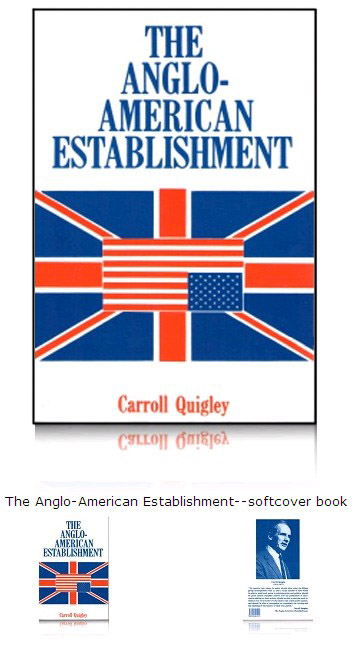 http://www.infowarsshop.com/The-Anglo-American-Establishment_p_694.html
Description
T

he Anglo-American Establishment (paperback, 354 page) is the follow-up to author Carroll Quigley's major tome

Tragedy & Hope

. In the book he specifically discusses a secret society created by the great imperialist Cecil Rhodes and how it was administered after Rhodes' death by Lord Alfred Milner. This group operated behind the scenes and gained massive influence over the world. Learn how the New World Order and global government's roots stem directly from the British Empire.

Author Carroll Quigley (1910-1977) was a highly esteemed professor at Georgetown University. The evidence he presents here is credible, the analysis brilliant. His scholarly approach and presentation of facts will appeal to both the academically-oriented person as well as the truth seeker who aspires to understand the world around us.

This quote from the book best describes what is discussed:

"

No country that values its safety should allow what the Milner group accomplished--that is, that a small number of men would be able to wield such power in administration and politics, shoud be given almost complete control over the publication of documents relating to their actions, should be able to exercise such influence over the avenues of information that create public opinion, and should be able to monopolize so completely the writing and the teaching of the history of their own period

." --Carroll Quigley,

The Anglo-American Establishment

.
BEYOND TREASON
Department of Defense documents obtained through the Freedom of Information Act expose the horrific underworld of the disposable army mentality and the government funded experimentation upon US citizens conducted without their knowledge or consent. The history of U.S. government use of Depleted Uranium munitions in Iraq and its effects on the Iraqi people and our troops.
SIR! NO SIR!
In the 1960's an anti-war movement emerged that altered the course of history. This movement didn't take place on college campuses, but in barracks and on aircraft carriers. It flourished in army stockades, navy brigs and in the dingy towns that surround military bases. It penetrated elite military colleges like West Point. And it spread throughout the battlefields of Vietnam. It was a movement no one expected, least of all those in it. Hundreds went to prison and thousands into exile. And by 1971 it had, in the words of one colonel, infested the entire armed services. Yet today few people know about the GI movement against the war in Vietnam.
http://www.sirnosir.com/the_film/synopsis.html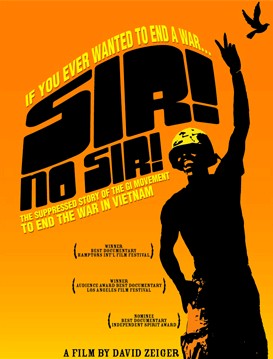 http://www.infowars.com/military-revolt-against-obamas-attack-on-syria/
Obama Now Global Head of Alqaeda!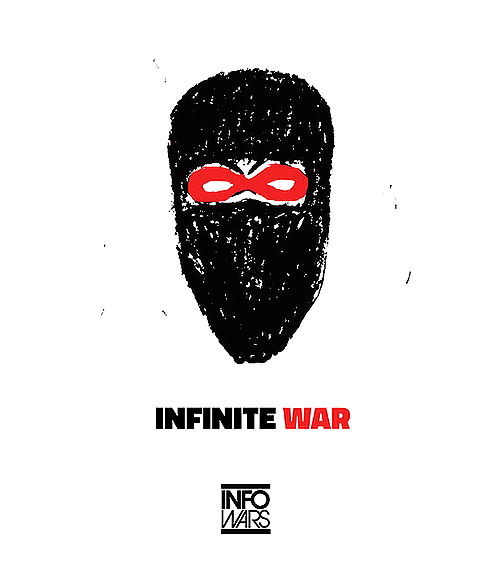 Truth in Media: Origin of ISIS
"The name ISIS is one that every American knows," Swann said "The biggest threat to our national security since Al-Qaeda, right? They are a brutal, savage group known for public beheadings and mass executions. They are the face of the new war on terror."
Swann pointed out that while the U.S. Military is currently conducting airstrikes in Syria, in a supposed attempt to take out ISIS targets, the White House and U.S. military leaders are discussing possible boots on the ground in Iraq. These talks are arising just three years after President Obama declared that the war in Iraq was over.
Former Defense Secretary Leon Panetta told USA Today that in order to defeat ISIS, he believes the United States is looking at "a 30-year-war."
As the U.S. goes to war in an attempt to defeat yet another terrorist group, the biggest question is: Who exactly is ISIS and where did they come from?
Angela Keaton, the founder of Antiwar.com, said that ISIS is "entirely a creation of the United States' behavior in Iraq."
"That's how we got to where we are, because of war, because of occupation, because of torture," Keaton said. "The United States government completely destabilized and wrecked Iraq. They caused it to fail miserably and that is entirely the fault of the United States government. There is no one else to blame."
Swann explained that when the U.S. first invaded Iraq, it "blew the country apart." By destroying the existing government, toppling Saddam Hussein, and destroying the infrastructure, the U.S. "left behind a power vacuum" that would never have existed under Hussein.
Daniel McAdams, the executive director of the Ron Paul Institute, said that the impact caused by the actions of the United States is a "historical fact that media just won't discuss."
"This has to do with U.S. action in the region, which destroyed the infrastructure, which destroyed Iraq society, which destroyed the Iraqi government," McAdams said. He explained that while there were a lot of people who weren't "as happy as larks" while living under Saddam Hussein, they also weren't at odds with Hussein in the same way they were with the government established by the U.S.
The militant group ISIS was formed as a small insurgent group in Iraq in 2006. Swann noted that while they tried to create problems for the U.S. military, they had no money and no real ability to recruit.
"It wasn't until 2009 that ISIS shifted its focus from Iraq, where it was largely unsuccessful in developing a foothold, and focused on the civil war in Syria," Swann said.
While in Syria, ISIS still struggled to gain a foothold. Swann attributed this to the fact that two larger groups fighting against President Bashar al-Assad were overpowering them: al-Nusra Front – or al-Qaeda – and the Free Syrian Army.
"Then, came a pivotal moment that most Americans aren't even aware of," Swann said. "In June 2013, a Northern General for the Free Syrian Army spoke out on Al Jazeera Qatar and stated that if international forces did not send weapons, the rebels attempting to overthrow Syrian president Bashar al-Assad would lose their war within a month."
Swann noted that just months before this occurred he had personally confronted President Obama on the issue of why the U.S. was covertly funding Syrian rebels. Although Obama acted as if he was proceeding with caution, politicians such as Senator John McCain demanded action.
"Within a matter of weeks of the Syrian general making his plea for international help, the U.S., the Saudis, Jordan, Qatar, Turkey and Israel began providing weapons, training and money to so-called rebel groups like the Free Syrian Army," Swann said.
In September 2013, American media outlets began reporting that weapons were being given to Syrian rebels. CNN reported that while the weapons are not "American-made," they were "funded and organized by the CIA."
However, Swann said that things began to fall apart when less than one year after the U.S. supplied Syrian "freedom fighters" with weapons, those weapons ended up in the hands of ISIS fighters.
Those ISIS fighters came from the group McCain insisted would help the U.S. overthrow Assad: the Free Syrian Army. Swann explained that the army was not only sending the Islamic State weapons, it was also sending them fighters.
"The Free Syrian Army has lost most of the land that it ever claimed and it's entirely incompetent," Keaton said. "The only thing that it has been good at is currying favor with western leaders."
Swann said that it wasn't until June 2014 that ISIS went from being a "no-name group in Syria" to a group that was "heavily armed and trained by U.S. and Coalition Special Forces." This revitalized group made a dramatic entrance by crossing back over the Syrian border into Iraq and capturing Mosul and much of the northern part of the country.
"One of the most important facts that mainstream media ignores time and time again is that ISIS was able to grow so fast, because of all the U.S. military equipment they were able to seize – equipment that our military left in Iraq," said Swann. "Truckloads of Humvees, tanks and weaponry that instead of taking or destroying, the U.S. government simply decided to leave behind."
However, even when the U.S. government became aware that ISIS fighters were capturing U.S. equipment, it did nothing. Swann attributed the lack of action to the fact that ISIS fighters were taking the equipment back into Syria to continue fighting Assad, which was what the U.S. government wanted.
"How is it that the United States, with all of its intelligence capabilities, didn't know this threat was coming?" McAdams said. "How many billions did we spend, maybe a hundred billion on total intelligence community budge over the year? How did they have no idea?"
Swann said that the answer is simple: "The U.S. did know who ISIS was, but the so-called Islamic State was doing what the Obama administration wanted."
The ISIS fighters continued to do what the Obama administration wanted, and in late summer 2014, they were labeled what Swann called, "the new boogeyman in the war on terror."
"Over the past few months, the U.S. government, who acted like they had never even heard of ISIS, suddenly, with the help of media has turned the Islamic State into the new focus of the war on terror," Swann said. "Now, as ISIS has continued its rise, recruitment is exploding and the group is becoming stunningly wealthy."
Swann noted that in response to the "ISIS threat," the U.S. began "conducting airstrikes on Syrian oil fields, instead of going after those buying the oil."
McAdams pointed out that ISIS makes $2 million a day off of selling oil, and the United States' response, of "undercutting the competition" by blowing up oil fields makes no sense. He questioned why the U.S., which is known for sanctioning "anything that moves," when it's angry, is not placing sanctions on the banks or the oil companies that are involved.
Swann added that in addition to those questions, Americans should also be asking, "Why is the U.S. sending $500 million to the Free Syrian Army to fight ISIS when the FSA is one of the biggest suppliers of fighters and weapons to ISIS?" and "Why are we sending new and more powerful weapons to the FSA like anti-aircraft missiles – weapons that we know will be in the hands of ISIS?"
Swann maintained that while the mainstream media will say that ISIS is the "creation of American inaction," the reality is that they are the "product of direct action."
This direct action started with "the action of creating a power vacuum in Iraq" and manifested into the "arming violent Jihadists, hoping they would overthrow a leader in a neighboring Middle Eastern country."
McAdams described the U.S. government as a victim of its own insane policies, due to the fact that it is "very good at blowing things up, but really bad at putting them back together."
In determining whether or not McAdams' statement was true, Swann listed three facts:
Fact #1: "Our government armed Osama bin Laden and the Mujahideen in Afghanistan and created al-Qaeda."
Fact #2: "Our government put Saddam Hussein into power – we helped supply and create chemical weapons for him to use against Iran in 1980 – and then we overthrew him in 2003."
Fact #3: "Our government trained rebel fighters in Syria who would become the group today known as ISIS. We have watched them commit every violent atrocity you can imagine to people living in Iraq and Syria, and now we want American taxpayers to fund a 30-year war with them."
Swann came to the conclusion that it isn't the U.S. government being held hostage by crazy policies; rather it is the American people.
"It is time that we reject the destruction of people groups around the world for the sake of foreign policy that makes so-called defense contractors rich, and perpetuates violence, death, and the destruction of entire people groups," Swann said. "This is the central issue of our time – because humanity is greater than politics."
Published on Feb 25, 2015
http://benswann.com/contribute
In this episode of Truth in Media, Ben Swann explores the origin of ISIS that has already been long forgotten by American media. Swann takes on the central issue of whether or not ISIS was created by "inaction" by the United States government or by "direct" action.
LINKS :
Obama Now Global Head of Alqaeda!

An Open Letter to the Troops: You're Not Defending Our Freedoms

by Jacob G. Hornberger
https://www.fff.org/author/jacob-hornberger-2/
May 31, 2011
Dear Troops:

Yesterday — Memorial Day — some people asserted, once again, that you are "defending our freedoms" overseas.
Nothing could be further from the truth. Those people are just repeating tired old mantras. The reality is that you are not defending our freedoms with your actions overseas. In fact, it is the exact opposite. Your actions overseas are placing our freedoms here at home in ever-greater jeopardy.
Consider your occupation of Iraq, a country that, as you know, never attacked the United States, making it the defender in the war and the United States the aggressor. Think about that: Every single person that the troops have killed, maimed, or tortured in Iraq had absolutely nothing to do with the 9/11 attacks.
Yet, the countless victims of the U.S. invasion and occupation of Iraq have friends and relatives, many of whom have become filled with anger and rage and who now would stop at nothing to retaliate with terrorist attacks against Americans.
Pray tell: How does that constitute defending our freedoms?
It was no different prior to 9/11. At the end of the Persian Gulf War, the troops intentionally destroyed Iraq's water and sewage facilities after a Pentagon study showed that this would help spread infectious illnesses among the Iraqi people.
It worked. For 11 years after that, the troops enforced the cruel and brutal sanctions on Iraq that killed hundreds of thousands of Iraqi children. (See "America's Peacetime Crimes against Iraq" by Anthony Gregory.) You'll recall U.S. Ambassador to the UN Madeleine Albright's infamous statement that the deaths of half-a-million Iraqi children from the sanctions were "worth it."
By "it" she meant the attempted ouster of Saddam Hussein from power. You will recall that he was a dictator who was the U.S. government's ally and partner during the 1980s, when the United States was furnishing him with those infamous WMDs that U.S. officials later used to excite the American people into supporting your invasion of Iraq.
The truth is that 9/11 furnished U.S. officials with the excuse to do what their sanctions (and the deaths of all those Iraqi children) had failed to accomplish: ridding Iraq of Saddam Hussein and replacing him with a U.S-approved regime.
That's what your post-9/11 invasion of Iraq was all about — to achieve the regime change that the pre-9/11 deadly sanctions that killed all those children had failed to achieve.
No, not mushroom clouds, not freedom, not democracy, and certainly not defending our freedoms here at home. Just plain old regime change.
In the process, all that you — the troops — have done with your invasion and occupation of Iraq is produce even more enmity toward the United States by people in the Middle East, especially those Iraqis who have lost loved ones or friends in the process or simply watched their country be destroyed.
In principle, it's no different with Afghanistan. I'd estimate that 99 percent of the people the troops have killed, maimed, or tortured in that country had absolutely nothing to do with 9/11.
Why did you invade Afghanistan or, more precisely, why did President Bush order you to do so?
No, not because the Taliban participated in the 9/11 attacks and, no, not because the Taliban were even aware that the attacks were going to take place
President Bush ordered the troops to invade Afghanistan — and, of course, kill Afghan citizens in the process — because the Afghan government – the Taliban — refused to comply with his unconditional extradition demand. You will recall that the Taliban offered to turn bin Laden over to an independent tribunal to stand trial upon the receipt of evidence from the United States indicating his complicity in the 9/11 attacks.
Bush responded to the Taliban's offer by issuing his order to the troops to invade Afghanistan, kill Afghans, and occupy the country. In the process, U.S. officials installed one of the most crooked, corrupt, and dictatorial rulers it could find to govern the country, one who is so incompetent he cannot even hide the manifest fraud by which he has supposedly been elected to office.
In the process of installing and defending the Karzai regime, the troops have killed brides, grooms, children, fathers, mothers, brothers, sisters, sons, daughters, uncles, aunts, cousins, friends, and countrymen, most of whom never attacked the United States on 9/11 or at any other time. They simply became "collateral damage" or "bad guys" for having the audacity to oppose the invasion and occupation of their country by a foreign regime. (It should be noted for the record that U.S. officials considered these types of "bad guys," as well as Osama bin Laden and other fundamentalist Muslims, to be "good guys" when they were trying to oust Soviet troops from Afghanistan.)
Was there another way to bring bin Laden to justice? Yes, the criminal-justice route, which was the route used after the 1993 terrorist attack on the World Trade Center.
That's right. Same target, different date. In fact, the accused terrorists — Ramzi Yousef in 1993 and Osama bin Laden in 2001 — were ultimately located in the same country, Pakistan.
In Yousef's case, he was arrested some three years after the attack, brought back to the United States, prosecuted, and convicted in federal district court. He's now serving a life sentence in a federal penitentiary.
No invasions, no bombings, no occupations, no killing of countless innocent people, no torture, no war on terrorism, and no anger and rage that such actions inevitably would have produced among the victims, their families, and friends.
In bin Laden's case, we instead got a military invasion and occupation of Afghanistan, where the troops have killed, maimed, tortured, and hurt countless people who had nothing to do with the 9/11 attacks.
How in the world have your invasions and occupations of Afghanistan and Iraq defended our freedoms here at home? Indeed, how have the assassinations and bombings in Pakistan, Yemen, Libya, and who knows where else defended our freedoms?
All these things have accomplished is keeping foreigners angry at us, thereby subjecting us to the constant and ever-growing threat of terrorist retaliation here at home. As I have pointed out before, the U.S. military — that is, you, the troops — have become the biggest terrorist-producing machine in history. Every time you kill some Iraqi or Afghan citizen, even when accidental, ten more offer to take his place out of anger and rage.
That's the same thing that was happening prior to 9/11. In fact, there were some, including those of us here at The Future of Freedom Foundation, who were warning prior to 9/11 that unless the U.S. Empire stopped what it was doing to people in the Middle East (including the deadly sanctions on Iraq, the support of Middle East dictators, the stationing of U.S. troops near Islamic holy lands, and the unconditional money and armaments to the Israeli regime), Americans would be increasingly subject to terrorist attacks. On 9/11, we were proven right, unfortunately. (See Blowback: The Costs and Consequences of American Empire by Chalmers Johnson.)
How does the constant threat of terrorist retaliation arising from your actions in Iraq and Afghanistan make us freer here at home, especially when you — the troops — are responsible for engendering the anger and rage that culminates in such threats, owing to what you are doing to people over there?
Consider also what the U.S. government does to our freedoms here at home as a direct consequence of the terrorist threat that you, the troops, are producing over there. It uses that threat of terrorism to infringe upon our freedoms here at home! You know what I mean — the fondling at the airports, the 10-year-old Patriot Act, the illegal spying on Americans, the indefinite detention, the torture, the kangaroo tribunals, Gitmo, and the entire war on terrorism — all necessary, they tell us, to keep us safe from the terrorists — that is, the people you all are producing with your actions over there.
In other words, if you all weren't producing an endless stream of terrorists with your invasions, occupations, torture, assassinations, bombings, and Gitmo, the U.S. government — the entity you are working for — would no longer have that excuse for taking away our freedoms.
This past Sunday, the Washington Post carried an article about American wives who were recently greeting their husbands on their return from Afghanistan. Newlywed Anne Krolicki, 24, commented to her husband on the death of one of her friends' husband: "It's a pointless war," she said.
That lady has her head on straight. She's has a grip on reality, doesn't deal in tired old mantras, and speaks the truth. Every U.S. soldier who dies in Iraq and Afghanistan dies for nothing, which was the same thing that some 58,000 men of my generation died for in Vietnam.
Please don't write me to tell me that you all are good people or that you're "patriots" for simply following whatever orders you are given. All that is irrelevant. What matters is what you are doing over there. And what you are doing is not defending our freedoms, you are jeopardizing them.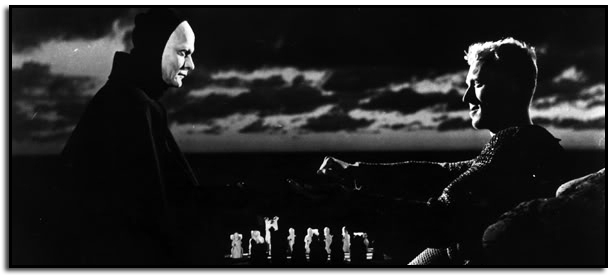 American Soldiers Did Not Die Defending Our Freedom

by Jacob G. Hornberger
May 27, 2014
https://www.fff.org/2014/05/27/american-soldiers-did-not-die-defending-our-freedom/


I was at the Washington Nationals baseball game yesterday. Whenever I attend a Nats game, there is an air of militarism surrounding the game, but attending on Memorial Day helps to remind us what a truly militarized society America has become.
After all, what in the world does baseball, a quite peaceful and enjoyable pastime, have to do with America's countless foreign wars, which have killed, tortured, and maimed millions of people?
One of the most fascinating aspects to U.S. militarism is the bromide that has infected the minds of so many Americans: that U.S. soldiers have sacrificed their lives or limbs in foreign wars to "defend our freedom" here at home. Not surprisingly, it was repeated at the Nationals game yesterday. People who came to watch a baseball game were asked to remember the sacrifices, including deaths, that American servicemen have made in the "defense of our freedom."
Why do I find that fascinating?
Two reasons: first, The bromide is palpably false, and, second, it is a testament to the power of state to indoctrinate the citizenry.
This is a bromide that is inculcated into every child, from the time he reaches six years of age and heads into the public (i.e., government) school system. By the time the kid reaches his teen years, the indoctrination is taking hold. By the time he becomes an adult, the indoctrination is complete. In fact, the indoctrination is so perfect that actually it doesn't matter what the troops are doing overseas. Whatever they are doing is automatically considered to be "defending our freedom."
Consider a hypothetical. Suppose there is some country thousands of miles away that is minding its own business. There are no attacks on the United States or even threats to attack the United States. The only problem is that the regime is not sufficiently submissive to the U.S. government.
The U.S. government decides to invade the country and install a pro-U.S. regime. The troops are sent into battle. Some are killed. Countless more people are killed on the other side.
There is no doubt that millions of Americans will automatically conclude that those U.S. troops killed and died "defending our freedom," notwithstanding the fact that our freedom was never at risk. Remember: that hypothetical country never attacked the United States or even threatened to do so. Yet, many Americans will nonetheless honor their brave and courageous soldiers who died or lost arms or legs while "defending our freedom." It is how the indoctrinated mind works.
How can I be so certain that that's the way many Americans would react to that hypothetical situation?
Because that's what happened with Iraq, a country whose government never attacked the United States or even threatened to do so. Thus, not one single U.S. soldier died in Iraq "defending our freedom" because our freedom was never threatened by Iraq.
The same holds true for the 58,000 plus American soldiers who died in the Vietnam War. North Vietnam was engaged in a civil war against South Vietnam. At no time did North Vietnam attack or invade the United States. It had no interest in doing so and, anyway, it lacked the military capability to do so. The U.S. government invaded Vietnam and embroiled itself in its civil war. At no time were the freedoms of the American people threatened by the North Vietnamese. The American troops who were sent to the deaths in Vietnam did not die in the defense of our freedom here at home.
The same is true for the tens of thousands of American men who were sent to their deaths in the Korean War. North Korea never attacked or invaded the United States or even threatened to do so. American freedom here at home was never threatened. Thus, those U.S. soldiers in Korea did not die defending our freedom.
What about the soldiers who died in the U.S. invasion of Panama or Grenada? Again, Panama and Granada never attacked the United States or even threatened to do so. Those troops did not die in the defense of our freedom.
World War I? At no time did Germany or Austria-Hungary attack the United States or even threaten to do so. The Great War was a war between empires, one that never endangered the freedom of the American people. The U.S. government simply chose to intervene in that conflict in the hopes of "making the world safe for democracy" and to "end all wars." Those U.S. soldiers who died in World War I did not die defending our freedom.
What about the so-called "good war"—World War II. While Japan attacked U.S. forces at Pearl Harbor and the Philippines, the attack was a direct consequence of President Roosevelt's repeated attempts to induce Japan to attack the United States to fulfill his wish to get the United States into the war. FDR had imposed an oil embargo on Japan, frozen Japanese bank accounts in the United States, and imposed humiliating terms in pre-war negotiations with Japan, all with the aim of getting Japan to "fire the first shot" so that the United States could get into the war. Japan never had the aim or the military means of invading and occupying the United States and depriving the American people of their freedom.
What about Nazi Germany? It desired to avoid war with the United States, which is why FDR used Japan as a "back door" to war. The only reason Germany declared war on the United States after Pearl Harbor was to fulfill its treaty obligations to Japan. Before England declared war on Germany, it was clear that Hitler was moving east toward the Soviet Union, not west toward the United States. Moreover, since Germany lacked the military means to cross the English Channel and invade England, how in the world would it cross the Atlantic Ocean and invade the United States?
Moreover, consider the aftermath of World War II: East Germany and Eastern Europe and China all under communist control. Isn't that what American soldiers actually died for—so that the communists, rather than the Nazis or Japanese, could control those parts of the world? Even if one finds that a worthy thing to die for, it's a far cry from dying in the defense of our freedom here at home.
Oh, I almost forgot Afghanistan. No, al-Qaeda was never going to invade and occupy the United States and take away our freedom. Neither was the Taliban. The 9/11 attacks were retaliation for actions taken by the U.S. government in the Middle East prior to 9/11. The Taliban government never attacked the United States or even threatened to do so.
The truth, as discomforting as it is, is that the many U.S soldiers who have been sacrificed in America's countless foreign wars did not die defending our freedom. That's nothing more than a false bromide used to justify America's never-ending foreign wars.
When enough people break through the indoctrination, as libertarians have, the bromide will no longer have the power it does over people's minds. At that point, maybe Americans will be free to enjoy baseball games and other sporting events without all the militarism attached to them.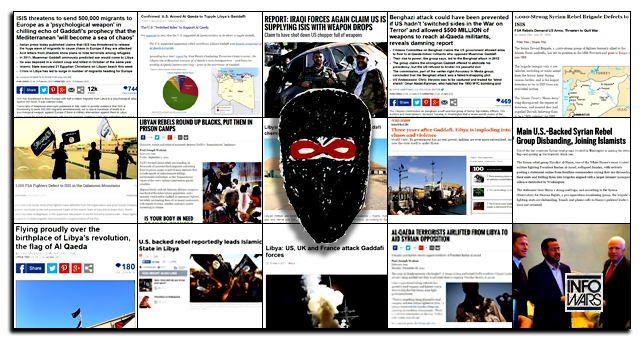 ISIS Leader Armed & Funded by U.S.


Published on Mar 4, 2015
A top member of the jihadist group that the US government and NATO armed and funded in the overthrow of Colonel Gaddafi back in 2011 is now leading ISIS forces in Libya.
LINKS :
Obama Now Global Head of Alqaeda!
Obama Orders Children Murdered!!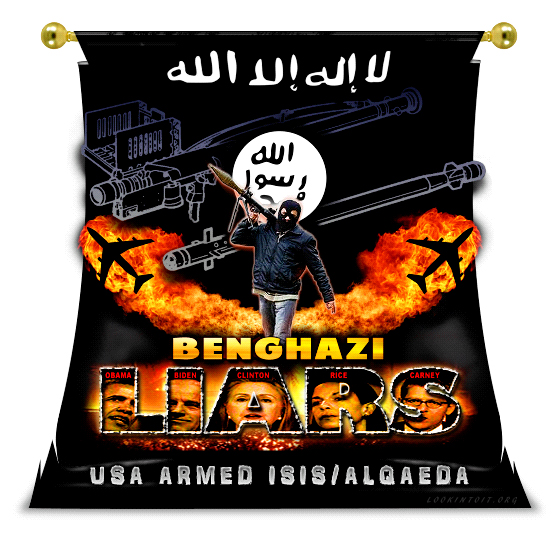 Criminal governments armed Isis/Al-qaeda with weapons, including estimated 20,000 missiles to steal, kill, and to destroy for a New World Order.
LINKS :
Obama Now Global Head of Alqaeda!
Troops Protect Government Drug Dealing
U.S. Military Killing Its Own Troops!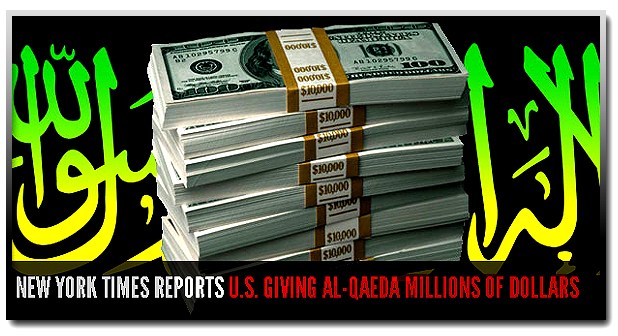 New York Times Reports U.S. Giving al-Qaeda Millions of Dollars
Staggering amount of evidence reveals terror is U.S. and Saudi creation
by Kurt Nimmo | Infowars.com | March 17, 2015
T

he U.S. government says it has given al-Qaeda millions of dollars "largely because of poor oversight and loose financial controls," reports The New York Times.

Accodding to Fox News and the corporate media it is merely another instance of graft and government mismanagement.

The money, supposedly part of a secret CIA fund to pay kidnappers, was used by al-Qaeda for operational costs and weapons.

The United States and Britain insist they do not pay ransom to terrorist groups.

Details of the money transfers supposedly showed up in the papers of Osama bin Laden who was, according to the official war on terror narrative, killed in 2010 in Pakistan by U.S. Navy SEALs. In fact, according to multiples sources, the former CIA operator who headed up the Arab Afghans in the CIA's war against the Soviet Union in Afghanistan died in late 2001, not 2010 as the government and its corporate media insist.

A fictional twist to the government story on the payment to al-Qaeda has Osama bin Laden worried the money was contaminated with radiation or poison or that it would be used to track al-Qaeda leaders and operatives.
Funding Crucial to War on Terror Operation
The recent effort to fund the enemy and thus continue unabated the highly profitable military industrial complex and government manufactured war on terror has cost over a hundred million dollars, most of it dispensed under the excuse of paying ransom, which the U.S. publicly denies paying.
In 2013 alone, the United States paid out $165 million. Since 2008, according to the Times, other countries added the following amounts to the total:
France: $58.1 Million
Qatar and Oman: $20.4 Million
Switzerland: $12.4 Million
Spain: $11 Million
Austria: $3.2 Million
Undetermined Countries: $21.4 Million
Additionally, millions of dollars ends up in al-Qaeda and Taliban coffers through contractors working in Afghanistan.
"I am deeply troubled that the US military can pursue, attack and even kill terrorists and their supporters," said John Sopko, Special Inspector General for Afghan Reconstruction, in a letter sent to Congress in 2013, "but that some in the US government believe we cannot prevent these same people from receiving a government contract."
The U.S., through its Gulf Emirate partners, has allowed millions of dollars to flow into the coffers of al-Qaeda — and now ISIS — affiliated proxy mercenary groups in Syria.
From the CIA's massive operation in Afghanistan, funding and creating the Mujahideen that would become al-Qaeda and the Taliban, to its work with other terrorist groups, including the drug-running Kosovo Liberation Army, Chechnya terrorists and the Jundullah terrorists attacking Iran, there is plenty of evidence the United States government and its partners are engaged in supporting terrorist groups for political gain.
As Sam Muhho notes, it is not religious sectarianism or the Wahhabist drive to execute apostates under the banner of ISIS that is the problem, but rather it "is the hegemonic and imperialist designs of the NATO governments who have on-record worked with Saudi Arabia and Qatar to use Islamic extremists throughout the Middle East as their 'Swiss army knife of destabilization' in order to reorient the Middle East per their interests."
As Robert Dreyfuss (Devil's Game: How the United States Helped Unleash Fundamentalist Islam) and others (namely Peter D. Goodgame: The Globalists and the Islamists: Fomenting the "Clash of Civilizations" for a New World Order) have eloquently and exhaustively documented, the United States, Britain and their Saudi and Qatari partners are responsible for Islamic terrorism routinely exaggerated for propaganda purposes by the corporate media. This support includes direct funding and, more recently hands-on military training of ISIS terrorists by the U.S. military in Jordan.
The ISIS phase of the clash of civilizations, as plotted by the neocons and the globalist think tanks, is designed to make the war on terror a permanent feature. It not only enriches the military industrial complex and a burgeoning national and homeland security industry, but also aimed at threatening the designs of China and Russia in the Middle East and Africa, supporting the "imperial geostrategy," as Zbigniew Brzezinski described it, and thus "prevent collusion and maintain security dependence among the vassals, to keep tributaries pliant and protected, and to keep the barbarians from coming together."

Major General Smedley Butler
Infowars
April 18, 2009
In addition to his military career, Smedley Butler was noted for his outspoken anti-interventionist views, and his book War is a Racket. His book was one of the first works describing the workings of the military-industrial complex and after retiring from service, he became a popular speaker at meetings organized by veterans, pacifists and church groups in the 1930s.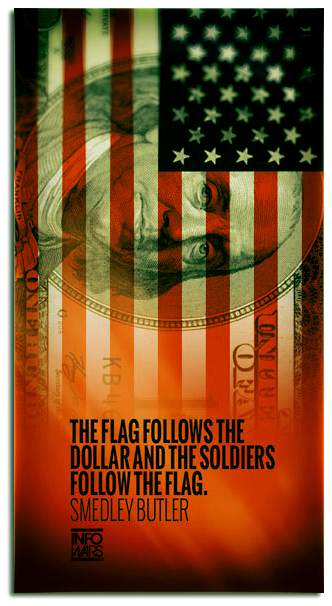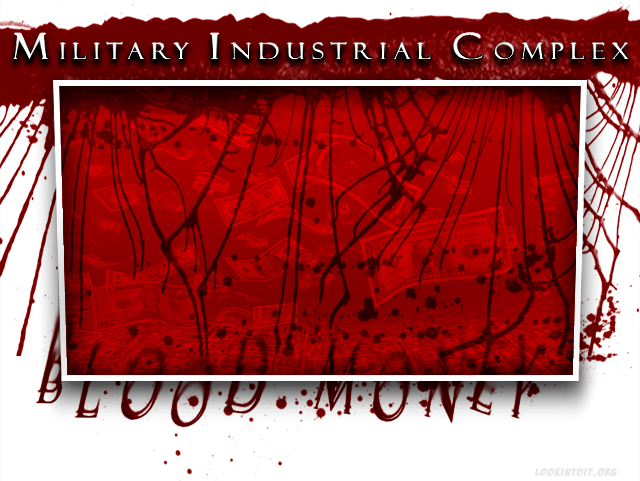 Blood Money: These Companies and People Make Billions of Dollars From War
Lily Dane
March 25, 2015


War against a foreign country only happens when the moneyed classes think they are going to profit from it. – George Orwell

The late United States Marine Corps Major General Smedley D. Butler is perhaps most famous for his post-retirement speech titled "War is a Racket." In the early 1930s, Butler presented the speech on a nationwide tour. It was so popular that he wrote a longer version as a small book that was published in 1935.

Butler points to a variety of examples, mostly from World War I, where industrialists whose operations were subsidized by public funding were able to generate substantial profits essentially from mass human suffering.

The work is divided into five chapters:
War is a racket
Who makes the profits?
Who pays the bills?
How to smash this racket!
To hell with war!
It contains this summary:
War is a racket. It always has been. It is possibly the oldest, easily the most profitable, surely the most vicious. It is the only one international in scope. It is the only one in which the profits are reckoned in dollars and the losses in lives. A racket is best described, I believe, as something that is not what it seems to the majority of the people.
Only a small 'inside' group knows what it is about. It is conducted for the benefit of the very few, at the expense of the very many. Out of war a few people make huge fortunes.

What Butler was candidly describing was later referred to as the "military-industrial complex" by Dwight D. Eisenhower, who warned Americans of its existence in his farewell address in 1961:
Butler went on to say…
In the World War [I] a mere handful garnered the profits of the conflict. At least 21,000 new millionaires and billionaires were made in the United States during the World War. That many admitted their huge blood gains in their income tax returns. How many other war millionaires falsified their tax returns no one knows.
How many of these war millionaires shouldered a rifle? How many of them dug a trench? How many of them knew what it meant to go hungry in a rat-infested dug-out? How many of them spent sleepless, frightened nights, ducking shells and shrapnel and machine gun bullets? How many of them parried a bayonet thrust of an enemy? How many of them were wounded or killed in battle?
Out of war nations acquire additional territory, if they are victorious. They just take it. This newly acquired territory promptly is exploited by the few — the selfsame few who wrung dollars out of blood in the war. The general public shoulders the bill.
And what is this bill?
This bill renders a horrible accounting. Newly placed gravestones. Mangled bodies. Shattered minds. Broken hearts and homes. Economic instability. Depression and all its attendant miseries. Back-breaking taxation for generations and generations.
For a great many years, as a soldier, I had a suspicion that war was a racket; not until I retired to civil life did I fully realize it. Now that I see the international war clouds gathering, as they are today, I must face it and speak out.
Butler also exposed the Business Plot, an alleged plan to overthrow the U.S. government. In 1933, Butler told a congressional committee that a group of wealthy industrialist businessmen (including individuals from General Motors, Prescott Bush, grandfather of George Bush Jr., J.P. Morgan, and the Rockefeller dynasty) were planning a military coup to overthrow President Franklin D. Roosevelt, with Butler selected to lead a march of veterans to become dictator, similar to other Fascist regimes at that time. The individuals involved all denied the existence of a plot, and the media ridiculed the allegations, calling them a "gigantic hoax."

A final report by a special House of Representatives Committee confirmed some of Butler's testimony.

****

Despite warnings of its existence and imminent expansion, the military-industrial complex (or military-industrial-congressional complex) remains in operation today. It is an iron triangle that comprises the policy and monetary relationships which exist between legislators, national armed forces, and the arms industry that supports them. These relationships include political contributions, political approval for military spending, lobbying to support bureaucracies, and oversight of the industry.

It is a major reason we are stuck in a perpetual war.

****

In their article titled Companies Profiting the Most From War, Thomas C. Frohlich and Mark Lieberman listed the 10 companies profiting the most from war. To identify them, they examined the companies with the most arms sales based on information from the Stockholm International Peace Research Institute (SIPRI).

Arms sales, including advisory, planes, vehicles, and weapons, were defined by sales to military customers as well as contracts to government militaries. Also considered were each company's 2013 total sales and profits, the total number of employees at the company, as well as nation-level military spending, all provided by SIPRI.

From the article:
U.S. companies still dominate the arms market by a large margin, with six among the top 10 arms sellers. In the top 100 arms-producing companies, 39 are based in the United States, and U.S. companies accounted for more than 58% of total arms sales among the top 100. U.S. company arms sales in the top 10 alone made up 35% of total arms sales among the top 100. By contrast, Western European companies, which make up the rest of the top 10 arms producers, accounted for just 28% of the total top 100 arms sales.
Here are the top 10 war-profiteering companies and their political ties.

10. Thales Group (Paris)
Arm sales 2013: $10.4 billion, profit: $800 million
Profile for 2014 Election Cycle
CONTRIBUTIONS: $0
LOBBYING: $520,000 (2014), $460,000 (2013) (ranks 614 of 4,065 in 2014)
REVOLVING DOOR: 9 out of 10 Thales Group lobbyists in 2013-2014 have previously held government jobs.
For a list of bills Thales Group has lobbied, click here.

Chairman Henri Proglio's salary is rumored to be $436,128 USD.

CEO Patrice Caine's salary has not been published.

9. Finmeccanica S.p.A. (Italy)
Arm sales 2013: $10.6 billion, profit $100 million

Not only is this company a top war profiteer, it is a huge U.S. political campaign contributor.

From OpenSecrets.org:
Profile for 2014 Election Cycle
CONTRIBUTIONS: $446,850 (ranks 696 of 16,793)
LOBBYING: $1,754,000 (2014), $1,965,500 (2013) (ranks 303 of 4,065 in 2014)
Contributions to candidates: $342,550 (for a list of recipients, click here)
Contributions to Leadership PACs: $18,100
Contributions to parties: $86,200
Contributions to 527 committees: $0
Contributions to outside spending groups: $0
For a list of bills Finmeccanica S.p.A. has lobbied, click here.

Here's some additional information on this company:
The total of contributions to candidates from Finmeccanica SpA PACs is 24 times larger than contributions from individuals.
REVOLVING DOOR: 21 out of 34 Finmeccanica SpA lobbyists in 2013-2014 have previously held government jobs.
CEO Mauro Moretti's "wage packet" is said to be $1.2 million USD.

8. United Technologies (U.S.)
Arm sales 2013: $11.9 billion, profit $5.7 billion

United Technologies might be the lowest ranking of the U.S. companies in this list, but don't let that fool you. OpenSecrets bestowed the company with the label "heavy hitter", which means it is "one of the 140 biggest overall donors to federal elections since the 1990 election cycle, as compiled by the Center for Responsive Politics."
Profile for 2014 Election Cycle
CONTRIBUTIONS: $2,105,245 (ranks 124 of 16,793)
LOBBYING: $15,738,000 (2014), $13,900,373 (2013) (ranks 13 of 4,065 in 2014)
Contributions to candidates: $1,769,400 (for a list of recipients, click here)
Contributions to Leadership PACs: $199,250
Contributions to parties: $124,470
Contributions to 527 committees: $10,625
Contributions to outside spending groups: $1,500
For a list of bills United Technologies has lobbied, click here.

Here's some additional information on this company:
The total of contributions to candidates from United Technologies PACs is 19 times larger than contributions from individuals.
REVOLVING DOOR: 52 out of 70 United Technologies lobbyists in 2013-2014 have previously held government jobs.
24 Congressional members own United Technologies shares (for the list, click here).
CEO Gregory J. Hayes has a reported annual salary of $949,583 and an annual bonus of $1,600,00, for a total annual compensation of $2,549,583.

7. Airbus Group (France/Netherlands)
Arm sales 2013: $15.7 billion, profit $2 billion
Profile for 2014 Election Cycle
CONTRIBUTIONS: $365,752 (ranks 855 of 16,793)
LOBBYING: $3,288,178 (2014), $3,749,750 (2013) (ranks 156 of 4,065 in 2014)
Contributions to candidates: $259,322 (for a list of recipients, click here)
Contributions to Leadership PACs: $83,500
Contributions to parties: $22,930
Contributions to 527 committees: $0
Contributions to outside spending groups: $0
For a list of bills this company has lobbied, click here.

Additional information about Airbus Group:
The total of contributions to candidates from Airbus Group PACs is 4 times larger than contributions from individuals.
REVOLVING DOOR: 42 out of 57 Airbus Group lobbyists in 2013-2014 have previously held government jobs.
6. General Dynamics (U.S.)
Arm sales 2013: $18.7 billion, profit $2.4 billion

OpenSecrets labeled this company a "heavy hitter", which means it is "one of the 140 biggest overall donors to federal elections since the 1990 election cycle, as compiled by the Center for Responsive Politics."
General Dynamics is one of the nation's top defense contractors, assembling virtually every type of military machinery engaged in modern combat. The company builds warships, nuclear submarines, tanks and combat jets, not to mention the command and control systems that link all of these technologies together. The company has lobbied hard to encourage lawmakers to step up appropriations for the Navy, one of the company's biggest clients.
It has fought attempts to shrink the nation's fleet of submarines and warships, thereby helping block Defense Department attempts to shift that money to other facets of the nation's land and air defenses.
Details:
Profile for 2014 Election Cycle
CONTRIBUTIONS: $1,974,599 (ranks 140 of 16,793)
LOBBYING: $10,720,923 (2014), $11,066,974 (2013) (ranks 27 of 4,065 in 2014)
Contributions to candidates: $1,405,525 (for a list of recipients, click here)
Contributions to Leadership PACs: $401,300
Contributions to parties: $162,974
Contributions to 527 committees: $4,350
Contributions to outside spending groups: $5,450
For a list of bills this company has lobbied, click here.

More information about General Dynamics:
The total of contributions to candidates from General Dynamics PACs is 6 times larger than contributions from individuals.
6 Congressional members own shares in this company (click here for the list).
REVOLVING DOOR: 96 out of 133 General Dynamics lobbyists in 2013-2014 have previously held government jobs.
CEO Phebe Novakovic earned nearly $19 million in total compensation in fiscal 2014.

5. Northrop Grumman (U.S.)
Arm sales 2013: $20.2 billion, profit $2 billion

We've got another heavy hitter here:
Northrop Grumman is the fourth largest defense contractor and the world's largest builder of naval vessels as of 2010. As a member of the miscellaneous defense industry, Northrop Grumman specializes in aerospace systems, electronic systems, information systems, ship building and technical services.
Northrop Grumman focuses much of its efforts securing government defense contracts and earmarks. During the 2008 election cycle, people and political action committees associated with Northrop Grumman contributed more than $2 million to federal candidates and committees, favoring Democrats slightly.
Details:
Profile for 2014 Election Cycle
CONTRIBUTIONS $4,050,624 (ranks 45 of 16,793)
LOBBYING $10,216,960 (2014), $20,590,000 (2013) (ranks 28 of 4,065 in 2014)
Contributions to candidates: $2,613,112 (for a list of recipients, click here)
Contributions to Leadership PACs: $1,194,560
Contributions to parties: $231,602
Contributions to 527 committees: $6,000
Contributions to outside spending groups: $5,350
For a list of bills this company has lobbied, click here.

More information about Northrop Grumman:
The total of contributions to candidates from Northrop Grumman PACs is 9 times larger than contributions from individuals.
REVOLVING DOOR: 32 out of 49 Northrop Grumman lobbyists in 2013-2014 have previously held government jobs.
6 Congressional members own shares in this company (for the list, click here).
CEO Wesley G. Bush's total pay package, including the change in the value of his pension, was $18.6 million in 2013, reports The Washington Post. His salary and stock awards remained steady at about $1.5 million and $8 million, respectively.

4. Raytheon (U.S.)
Arm sales 2013: $29.9 billion, profit $2 billion

OpenSecrets has identified Raytheon as a heavy hitter:
Raytheon is a major American defense contractor that specializes in defense and homeland security technology. As the world's largest producer of guided missiles, Raytheon specializes in manufacturing defense systems and defense electronics.
A member of the defense electronic industry, Raytheon is most active lobbying on defense, homeland security and federal budget appropriation issues. Until 2008, individuals and political action committees associated with Raytheon had favored Republicans in campaign contribution giving, but after Democrats won both chambers of Congress and the White House, the defense firm favors Democrats, giving 55 percent of campaign contributions to Democrats and 45 percent to Republicans in 2008
Considering that access is needed when securing large government defense contract, it's of little surprise that Raytheon spends millions of dollars each year lobbying the federal government. Raytheon is the primary manufacturer of Tomahawk cruise missiles, dozens of which have been used by U.S. and British military forces in strikes against targets in Libya during 2011.
Details:
Profile for 2014 Election Cycle:
CONTRIBUTIONS: $3,588,668 (ranks 58 of 16,793)
LOBBYING: $6,250,000 (2014), $7,650,000 (2013) (ranks 65 of 4,065 in 2014)
Contributions to candidates: $2,131,300 (for a list of recipients, click here)
Contributions to Leadership PACs: $1,212,783
Contributions to parties: $236,498
Contributions to 527 committees: $6,037
Contributions to outside spending groups: $2,050
For a list of bills Raytheon has lobbied, click here.

More information about this company:
The total of contributions to candidates from Raytheon PACs is 11 times larger than contributions from individuals.
REVOLVING DOOR: 51 out of 67 Raytheon lobbyists in 2013-2014 have previously held government jobs.
8 Congressional members own shares in this company (click here for a list).
CEO Thomas A. Kennedy made $5,324,743 in total compensation for fiscal 2013.

3. BAE Systems (U.S./United Kingdom)
Arm sales 2013: $26.8 billion, profit $275 million
Profile for 2014 Election Cycle
CONTRIBUTIONS: $1,360,369 (ranks 210 of 16,793)
LOBBYING: $3,920,000 (2014), $4,635,000 (2013) (ranks 124 of 4,065 in 2014)
Contributions to candidates: $931,389 (for a list of recipients, click here)
Contributions to Leadership PACs: $301,750
Contributions to parties: $120,980
Contributions to 527 committees: $5,500
Contributions to outside spending groups: $3,250
For a list of bills BAE Systems has lobbied, click here.

More details:
The total of contributions to candidates from BAE Systems PACs is 9 times larger than contributions from individuals.
REVOLVING DOOR: 27 out of 36 BAE Systems lobbyists in 2013-2014 have previously held government jobs.
CEO Ian King's total annual compensation is $3,826,308.

2. Boeing (U.S.)
Arm sales 2013: $30.7 billion, profit $4.6 billion

Boeing has been labeled a heavy hitter by OpenSecrets:
Boeing is the world's top manufacturer of commercial airplanes, including well-known aircraft such as the 787 and the 747. The company is also a leading military supplier, making fighter-bombers, transport planes and the Apache helicopter.
Along with rival Lockheed Martin, the company regularly lobbies Congress to win military contracts and increase defense spending. Boeing is a major supporter of free trade, especially in Asia, where it has focused on selling more planes. The company also lobbies on environmental rules and transportation regulations, among other issues.
Boeing is also a large recipient of government loan-guarantees, primarily coming from the Export-Import Bank of the United States.
Details:
Profile for 2014 Election Cycle
CONTRIBUTIONS: $3,227,934 (ranks 67 of 16,793)
LOBBYING: $16,800,000 (2014), $15,230,000 (2013) (ranks 10 of 4,065 in 2014)
Contributions to candidates: $2,536,149 (for a list of recipients, click here)
Contributions to Leadership PACs: $398,276
Contributions to parties: $252,685
Contributions to 527 committees: $33,749
Contributions to outside spending groups: $79,325
For a list of bills Boeing has lobbied, click here.

More information on this company:
The total of contributions to candidates from Boeing PACs is 6 times larger than contributions from individuals.
REVOLVING DOOR: 83 out of 115 Boeing Co lobbyists in 2013-2014 have previously held government jobs.
17 Congressional members own Boeing shares (click here for the list).
CEO W. James McNerney Jr. made $23,263,562 in total compensation in 2013. Of this total $1,930,000 was received as a salary, $12,920,972 was received as a bonus, $3,763,503 was received in stock options, $3,763,534 was awarded as stock, and $885,553 came from other types of compensation. He earned $23.5 million total in 2014.

1. Lockheed Martin (U.S.)
Arm sales 2013: $35.5 billion, profit $3 billion

As the top war profiteer on this list, it should be no surprise that Lockheed Martin is ranked as a heavy hitter by OpenSecrets:
Lockheed Martin is the nation's top defense contractor, the brains behind such high-tech military hardware as the F-16 jet fighter and a variety of land and sea missiles. In 2001, the company landed the biggest defense contract in history when it was named the main contractor for the Joint Strike Fighter.
Considering that access is the name of the game when securing such lucrative contracts, it's no surprise that Lockheed splits its campaign money equally between Democrats and Republicans. All told, NASA and the Defense Department account for roughly 80 percent of the company's annual sales.
Details:
Profile for 2014 Election Cycle
CONTRIBUTIONS: $4,132,497 (ranks 44 of 16,793)
LOBBYING: $14,581,800 (2014), $14,516,226 (2013) (ranks 16 of 4,065 in 2014)
Contributions to candidates: $3,001,928 (for a list of recipients, click here)
Contributions to Leadership PACs: $897,425
Contributions to parties: $219,086
Contributions to 527 committees: $5,585
Contributions to outside spending groups: $10,373
For a list of bills Lockheed Martin has lobbied, click here.

Additional information about this company:
The total of contributions to candidates from Lockheed Martin PACs is 7 times larger than contributions from individuals.
REVOLVING DOOR: 69 out of 109 Lockheed Martin lobbyists in 2013-2014 have previously held government jobs.
CEO Marillyn Hewson earned $25.16 million in 2014. Of this total, $1.34 million was base salary, $8.16 million was stock awards, $5.98 million was from incentive plan compensation, $9.41 million was in pension earnings, and other compensation was $238,150.

****

As you can see, many companies and individuals – including politicians – stand to profit greatly from perpetual war.

And we, the taxpayers, are footing the bill.
Every hour, taxpayers in the United States are paying $312,500 for cost of military action against ISIS.

Every hour, taxpayers in the United States are paying $10.17 million for cost of war in Afghanistan.

Every hour, taxpayers in the United States are paying $365,297 for cost of war in Iraq.

Every hour, taxpayers in the United States are paying $10.54 million for total cost of wars since 2001.

Every hour, taxpayers in the United States are paying $8.43 million for Homeland Security Since 9/11.

Every hour, taxpayers in the United States are paying $58 million for the Department of Defense.

For a live ticker showing how much we have paid to date in each of the categories above, please visit the National Priorities Project site. You also can use the site's trade-off tool to see what else those dollars could buy.

****

The full costs of war cannot simply be measured in dollars. It is impossible to place a monetary value on the tremendous loss of life (both military and civilian) caused by perpetual war.

Since 2003, U.S. military deaths in Afghanistan total 2,356. UK military deaths total 453, and there have been 677 coalition military deaths from other countries.

Since 2003, U.S. military deaths in Iraq total 4,489. UK military deaths total 179, and there have been 140 coalition military deaths from other countries.

There have been 136,495 – 154,378 documented civilian deaths that resulted from military intervention in Iraq since 2003.

In Iraq, 1,487 contractor employees have died. 348 journalists have been killed. 448 academics have died.

To view information on 6,840 U.S. service members who have perished in Afghanistan and Iraq, please see Faces of the Fallen.

Deaths don't only occur in combat. An unusually high percentage of young veterans have died since returning home, many as a result of drug overdose, suicide, and vehicle crashes, reports Costs of War. The suicide rate doubled in the Army during the first decade of the wars among both the deployed and the non-deployed.

In many ways, the people of Afghanistan and Iraq are worse off now than they were before U.S. military invasion. Both countries are considered more authoritarian, more corrupt, and more repressive than they were before.

****

In his piece titled A State of Perpetual War, David A. Love makes a fitting comparison:
In the George Orwell classic 1984, there is a state of perpetual war between the nations of Oceania, Eurasia and Eastasia. The enemy in the conflict is ambiguous, and the battlefield exists in an elusive and distant land. The enemy could be Eurasia one day, and Eastasia the next, but that location is really insignificant.
The mission of perpetual war for these superpowers is to justify psychological and physical control over their populations, to keep their people busy, fearful and hateful towards the enemy. The perpetual war also serves as an excuse for a nation's failings and shortcomings. The economy, the labor force and industry are all centered around war rather than consumer goods. People live a miserable existence with poverty and no hope of improving their standard of living.
Love points out that there are bigger problems we should be concerned about:
…there are many domestic threats that seem to pose a greater risk to national security, including the U.S. economic system itself.
He concludes with:
If we are to have a perpetual war, it must be a war against injustice and deprivation at home and abroad. We need to get our own house in order, rather than demolish and rebuild other nations that did not invite us there. And as far as the so-called terrorism problem is concerned, maybe we should stay out of other folks' backyards and it will go away.
Indeed, the authorities would like us to believe that "fighting for our freedoms" in lands thousands of miles away is a necessary evil.

In War is a Racket, Butler suggested the following three steps to smash the war racket:
We must take the profit out of war.
We must permit the youth of the land who would bear arms to decide whether or not there should be war.
We must limit our military forces to home defense purposes.
Butler concluded his speech with the following exclamation:
TO HELL WITH WAR!
That seems like an appropriate conclusion here as well.

Additional Resources:
Lily Dane is a staff writer for The Daily Sheeple, where this article first appeared. Her goal is to help people to "Wake the Flock Up!"
The War You Don't See

A powerful and timely investigation into the media's role in war, tracing the history of 'embedded' and independent reporting from the carnage of World War One to the destruction of Hiroshima, and from the invasion of Vietnam to the current war in Afghanistan and disaster in Iraq. As weapons and propaganda become even more sophisticated, the nature of war is developing into an 'electronic battlefield' in which journalists play a key role, and civilians are the victims. But who is the real enemy?

John Pilger says in the film: "We journalists... have to be brave enough to defy those who seek our collusion in selling their latest bloody adventure in someone else's country... That means always challenging the official story, however patriotic that story may appear, however seductive and insidious it is. For propaganda relies on us in the media to aim its deceptions not at a far away country but at you at home... In this age of endless imperial war, the lives of countless men, women and children depend on the truth or their blood is on us... Those whose job it is to keep the record straight ought to be the voice of people, not power."
LINK : THE WAR YOU DON'T SEE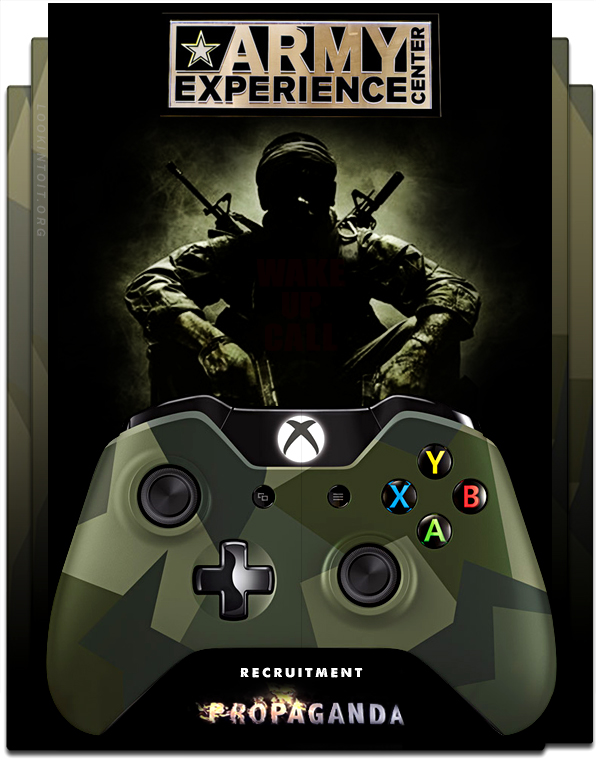 While it may rate up there with the best in gaming, America's Army is not an exercise in largesse towards the gaming community. It's essentially a propaganda tool funded to the tune of more than $US10 million ($A11.1 million) of US taxpayers' money designed to attract young people to military life.

The US Army spends an estimated $US1.5 million annually to support the game, a drop in the $US583 million ocean of the army's recruitment advertising budget last year. But the modest expense is reaping big dividends with 28 percent of players clicking through to the US Army's recruitment site and about 40 per cent of new US Army recruits in 2005 having played the game before signing up.
LINK :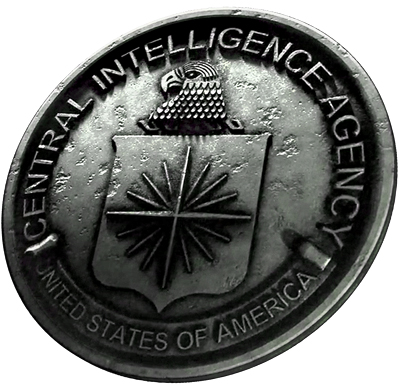 THE CIA
An independent agency of the United States government responsible for collecting and coordinating intelligence and counterintelligence activities abroad in the national interest; headed by the Director of Central Intelligence under the supervision of the President and National Security Council...There has been considerable criticism of the CIA relating to security and counterintelligence failures, failures in intelligence analysis, human rights concerns, external investigations and document releases, influencing public opinion and law enforcement, drug trafficking, and lying to Congress. In 1987, the former CIA Station Chief in Angola in 1976, John Stockwell, said the CIA is responsible for tens of thousands of covert actions and destablization programs since it was created by Congress with the passage of the National Security Act of 1947. At the time, Stockwell estimated that over 6 million people had died in CIA covert actions.
LINK :C.I.A.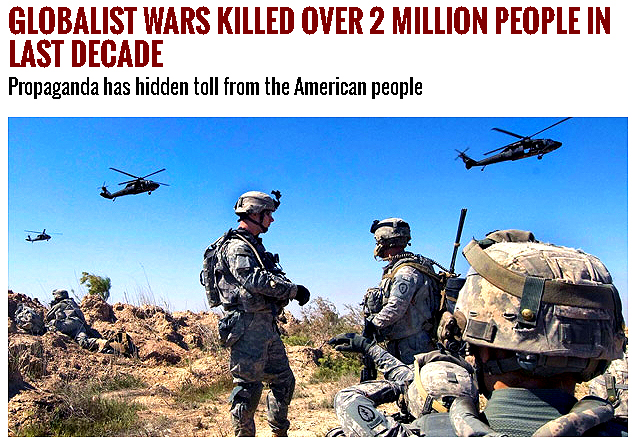 Globalist Wars Killed Over 2 Million People in Last Decade
Propaganda has hidden toll from the American people
by Kurt Nimmo | Infowars.com | March 26, 2015
U.S. wars initiated at the behest of a global financial elite killed more than 2,000,000 people, according to a report published by Physicians for Social Responsibility.
Body Count: Casualty Figures after 10 Years of the "War on Terror" summarizes:
The investigation produced results seriously at odds with what the government and its corporate media have reported.
This investigation comes to the conclusion that the war has, directly or indirectly, killed around 1 million people in Iraq, 220,000 in Afghanistan and 80,000 in Pakistan, i.e. a total of around 1.3 million. Not included in this figure are further war zones such as Yemen. The figure is approximately 10 times greater than that of which the public, experts and decision makers are aware of and propagated by the media and major NGOs. And this is only a conservative estimate. The total number of deaths in the three countries named above could also be in excess of 2 million, whereas a figure below 1 million is extremely unlikely.
The average American, the report notes, is a victim of a massive propaganda campaign designed to propagate lies about these undeclared an illegal wars.
"A poll carried out by the Associated Press (AP) two years ago found that, on average, US citizens believe that only 9,900 Iraqis were killed during the occupation," the reports reads.
Physicians for Social Responsibility places the blame for this on the corporate media. The NGO, however, does not indicate why the government and the establishment media deliberately downplay the death and destruction inflicted by the Bush and Obama administrations, although they say the current "state of affairs could be very different if the public were made aware that the actual number is likely to be more than a hundred times higher" than the numbers reported by The New York Times, The Washington Post, CNN, Fox, et al.
"The report is sure to fuel outrage over one of the most controversial wars in US history, one in which 'the original pretexts for going to war quickly turned out to be spurious, and from then on only the 'liberation of the country from a violent dictatorship' and the "democratization" and "stabilization" of Iraq remained as justification for the war and occupation,'" reports Sputnik, a news agency owned by the Russian government.
It may fuel outrage in Europe and Russia, where the media covers studies indicting the U.S. government and its foreign policy, but is unlikely to do likewise in the United States.
Growing Support in U.S. For Unlimited War
In February the Pew Research Center reported growing support for the ISIS war. "The public has grown more supportive of the U.S. fight against ISIS, as about twice as many approve (63%) as disapprove (30%) of the military campaign against the Islamic militant group in Iraq and Syria. Last October, 57% approved and 33% disapproved," Pew reported.
Earlier this month a Quinnipiac poll showed American voters strongly in support of sending ground troops to battle ISIS by more than a 2-to-1 margin.
In February a proposed a new Authorization for the Use of Military Force was left deliberately undefined "because we believe it's important that there aren't overly burdensome constraints that are placed on the commander in chief," White House spokesman Josh Earnest said.
Critics interpret this to mean the executive branch of the government wants to expand the reach of the imperial presidency and allow it to wage war against ill-defined enemies anywhere in the world.
Additionally, the administration believes the deliberately ambiguous AUMF will bring lawmakers together in a bipartisan coalition calling for a war against the Islamic State in Syria and Iraq without restraint, including the use of ground troops.
War Christianity and the Warfare State by on play.fm
Inside Intel! Trump's Secret Strategy EXPOSED
Published on Aug 23, 2017
In this video, Luke Rudkowski of WeAreChange gives you the latest breaking news on U.S President Donald Trump's "secret strategy" as explained to us by Alex Jones and his "inside intelligence" from the White House.
Visit our MAIN SITE for more breaking news http://wearechange.org/
PATREON https://www.patreon.com/WeAreChange?a...
SNAPCHAT: LukeWeAreChange
FACEBOOK: https://facebook.com/LukeWeAreChange
TWITTER: https://twitter.com/Lukewearechange
INSTAGRAM: http://instagram.com/lukewearechange
STEEMIT: https://steemit.com/@lukewearechange
OH YEAH since we are not corporate or government owned help us out http://wearechange.org/donate
Absolute Must Watch Video -->> Alex Jones Heated Debate On Trump & Afghanistan
Steve Pieczenik Sharply Rebukes Trump & Neocon Generals for Insidious 'Afghanistan Strategy'
"…More men will die, men will die! Trump has now created a greater, greater graveyard for our men which shouldn't have been there in the first place. It's absolute nonsense!"
"There was no terrorist attack from Afghanistan or Iraq and these generals know it. They're lying, they're cowards, moral cowards, and they're ineffectual. And I say that as a former Rear Admiral and a Military Officer who resigned my commission with honor. And I find them disgraceful! This is the most absurd thing you could have done. Trump is now on notice that we will work against him."
"This is 6Trillion Dollars in that WAR, and who's going to make money?…KBR. Who makes money in Africa?…KBR. What are we doing in Djibouti?…The same thing. I've got soldiers who come back and say, 'what the hell was I doing in Africa? Why am I in Djibouti, Sudan, Somalia?' The soldiers have no idea what they're doing!" -- Steve Pieczenik
Alex Jones Heated Debate On Trump & Afghanistan
- Alex Jones vs Steve Pieczenik -
Published on Aug 22, 2017
Alex Jones Heated Debate On President Trump And Afghanistan - Alex Jones vs dr steve pieczenik

More Here : Troops Protect Government Drug Dealing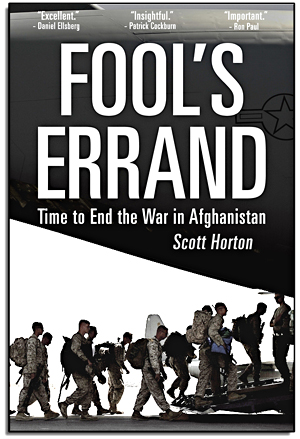 Episode 22: An Interview With Foreign Policy Expert Scott Horton




Fool's Errand: Time to End the War in Afghanistan




Scott Horton: The Problem With How We View The Middle East




Published on Aug 16, 2017

In this episode Mance talks to the Managing Director of the Libertarian Institute and foreign policy expert Scott Horton. They discuss Scott's background, the three factions in the U.S. government that most desire war, the continuing horror of The Middle East wars and the recent history of the North Korean conflict.

Scott talks about his book that dropped on Amazon and foolserrand.us today called "Fools Errand - Time to End the War in Afghanistan".

Scott is also the host of The Scott Horton Show Podcast, host of Anti-War Radio on KPFK 90.7 in Los Angeles and the Opinion Editor of Antiwar.com

Twitter - https://twitter.com/mnrothbard

-Video Upload powered by https://www.TunesToTube.com

Published on Aug 22, 2017

The brilliant Scott Horton, a one-man libertarian foreign-policy think tank, joins me to discuss the Trump policy in Afghanistan, the real history of the war, and why the only sensible approach is to get out. Subscribe to the Tom Woods Show: https://itunes.apple.com/us/podcast/t...
http://www.TomWoods.com/981
https://scotthorton.org
http://www.SupportingListeners.com
http://www.RonPaulHomeschool.com
http://www.FreeHistoryCourse.com
http://www.TomsFreeBooks.com

Published on May 5, 2017

Listening to this anti-war monologue is the best possible way to spend 11 minutes on the internet.

Fool's Errand: Time to End the War in Afghanistan
by Scott Horton
"In Fool's Errand, Scott Horton masterfully explains the tragedy of America's longest war and makes the case for immediate withdrawal. I highly recommend this excellent book on America's futile and self-defeating occupation of Afghanistan." — Daniel Ellsberg, Pentagon Papers whistleblower and author of Secrets: A Memoir of Vietnam and the Pentagon Papers
"The real story of the disastrous U.S. war in Afghanistan must be written so that future generations may understand the folly of Washington's warmongers. Scott Horton's Afghan war history is an important contribution to this vital effort." — Ron Paul, M.D., former U.S. congressman and author of Swords into Plowshares: A Life in Wartime and a Future of Peace and Prosperity
"Scott Horton's, Fool's Errand: Time to End the War in Afghanistan, is a definitive, authoritative and exceptionally well-resourced accounting of America's disastrous war in Afghanistan since 2001. Scott's book deserves not just to be read, but to be kept on your shelf, because as with David Halberstam's The Best and Brightest or Neil Sheehan's A Bright Shining Lie, I expect Horton's book to not just explain and interpret a current American war, but to explain and interpret the all too predictable future American wars, and the unavoidable waste and suffering that will accompany them." — Capt. Matthew Hoh, USMC (ret.), former senior State Department official, Zabul Province, Afghanistan, Senior Fellow at the Center for International Policy
"Fool's Errand is a hidden history of America's forgotten war, laid bare in damning detail. Scott Horton masterfully retells the story of America's failed intervention, exposes how Obama's troop surge did not bring Afghanistan any closer to peace, and warns that the conflict could go on in perpetuity — unless America ends the war. As Trump threatens to send more troops to Afghanistan, Horton shows why the answer to a brutal civil war is not more war, which makes Fool's Errand a scintillating and sorely needed chronicle of the longest war in American history." — Anand Gopal, journalist and author of No Good Men Among the Living: America, the Taliban, and the War Through Afghan Eyes
"Scott Horton's new book Fool's Errand: Time to End the War in Afghanistan has a title that tells you where it is going, but to think that is all it is about would be to sell short a comprehensive work that takes the reader on a long journey starting in the 1980s. Indeed, if there were a university course on what went wrong with Afghanistan, starting with Ronald Reagan's Holy Warriors and continuing with George W. Bush's ouster of the Taliban leading to 15 years of feckless nation building, this book could well serve as the textbook. Horton provides insights into key decision-making along the way as he meticulously documents the dreadful series of misadventures that have brought us to the latest surge, which will fail just like all the others. The book is highly recommended both for readers who already know a lot about Afghanistan as well as for those who want to learn the basics about America's longest war." — Philip Giraldi, former CIA and DIA officer, executive director of the Council for the National Interest

Biography
Scott Horton is managing director of The Libertarian Institute at LibertarianInstitute.org, host of Antiwar Radio for Pacifica, 90.7 FM KPFK in Los Angeles and 88.3 FM KUCR in Riverside, California, host of the Scott Horton Show podcast from ScottHorton.org and the opinion editor of Antiwar.com. Horton has conducted more than 4,500 interviews since 2003. He lives in Austin, Texas with his wife, investigative reporter Larisa Alexandrovna Horton.
https://foolserrand.us/
https://www.facebook.com/scotthortonshow/
https://www.amazon.com/Fools-Errand-Time-End-Afghanistan/dp/1548650218/scotthortonshow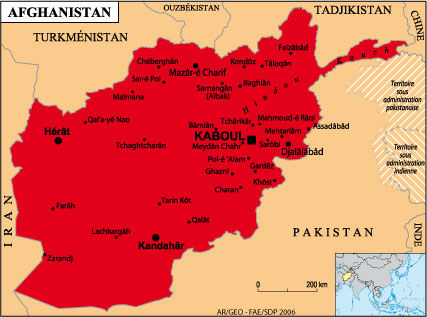 More American Troops to Afghanistan, To Keep the Chinese Out? Lithium and the Battle for Afghanistan's Mineral Riches

By Prof Michel Chossudovsky
Global Research, August 24, 2017

Trump calls for escalation of the war in Afghanistan. Why? Is it part of the "Global War on Terrorism", going after the bad guys, or is it something else?
Unknown to the broader public, Afghanistan has significant oil, natural gas and strategic raw material resources, not to mention opium, a multibillion dollar industry which feeds America's illegal heroin market.
These mineral reserves include huge veins of iron, copper, cobalt, gold and lithium, which is a strategic raw material used in the production of high tech batteries for laptops, cell phones and electric cars.
The implication of Trump's resolve is to plunder and steal Afghanistan's mineral riches to finance the "reconstruction" of a country destroyed by the US and its allies after 16 years of war, i.e "War reparations" paid to the aggressor nation?

[The Article Also Contains Following Topics:]

"War is Good for Business"
The US military bases are there to assert US control over Afghanistan's mineral wealth. According to Foreign Affairs, "there are more U.S. military forces deployed there [Afghanistan] than to any other active combat zone", the official mandate of which is "to go after" the Taliban, Al Qaeda and ISIS as part of the "Global war on Terrorism".
Pivot to Asia
Under the Afghan-US security pact, established under Obama's Asian pivot, Washington and its NATO partners have established a permanent military presence in Afghanistan, with military facilities located close to China's Western frontier. The pact was intended to allow the US to maintain their nine permanent military bases, strategically located on the borders of China, Pakistan and Iran as well as Turkmenistan, Uzbekistan and Tajikistan.

China and the Battle for Lithium
Chinese mining conglomerates are now competing for strategic control of the global Lithium market, which until recently was controlled by the "Big Three" conglomerates including Albemarle's Rockwood Lithium (North Carolina), The Sociedad Quimica y Minera de Chile and FMC Corporation, (Philadelphia) which operates in Argentina. While the Big Three dominate the market, China now accounts for a large share of global lithium production, categorized as the fourth-largest lithium-producing country behind Australia, Chile and Argentina. Meanwhile China's Tianqi Group has taken control of Australia's largest lithium mine, called Greenbushes. Tianqi now owns a 51-percent stake in Talison Lithium, in partnership with North Carolina's Albemarle.
This thrust in lithium production is related to China's rapid development of the electric car industry: China is now "The Center Of Lithium Universe"
Full Article :
http://www.globalresearch.ca/more-american-troops-to-afghanistan-to-keep-the-chinese-out-lithium-and-the-battle-for-afghanistans-mineral-riches/5605456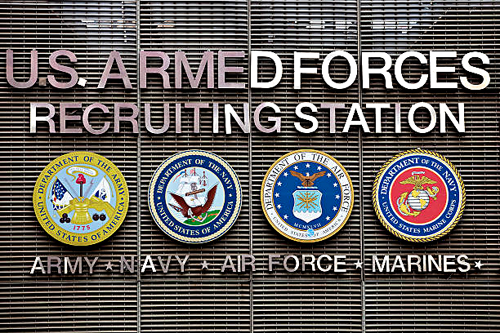 Busted: US Army Recruitment Racket Worth Millions
http://21stcenturywire.com/2014/02/05/busted-us-army-recruitment-racket-worth-millions/

February 5, 2014 By 21WIRE
21st Century Wire says...

For those in the media who blindly lionize men and women in uniform, this story will be a rude awakening to just how potentially corrupt the US military can be. In actuality, when left with piles of taxpayer money, they are no better than the rest of the gangs occupying government, and likewise require heavy supervision.

We all know about contracting fraud from Iraq and Afghanistan, but not a lot is talked about regarding military fraud…
US Army criminal investigators are currently investigating at least 1,200 individuals who lined their pockets more than $29 million. The scam went as follows: US Army National Guard recruiters got thousands per head in kickbacks for supplying names of recent recruits to an outside firm who listed them as false "referrals" before collecting bonus fees from the US military (read the full story below). Nice little scam – but it's only the tip of the iceberg…
Let's not forget also, when some genius in Washington got the bright idea of signing off on flying in pallets of shrink-wrapped $100 bills on US military C-130 Hercules aircraft into Iraq between 2003 – 2006, were they that dumb to think that 'our boys' and 'our heroes' wouldn't be tempted to skim? Well, until today, the US government still can't any straight answers out of our heroes – even though hundreds of millions, if not billions, were successfully skimmed off the top. Rumour has it that depending on your rank, if you knew where to line-up, you were entitled to 30K, 50K, 100K, 500K, 1 million… in cash. Not bad. Billions are still yet to be accounted for.
When we see a story like this, it reminds us that men and women of the US military are essentially cut from the same cloth as everyone else – and when placed in a position of power and (un)accountability, they are just as susceptible to open corruption and greed as the rest. This is especially true when handling (and pocketing) other peoples' (taxpayer) money. Remember that – all you folks who are cheer-leading for a military coup in America right now – do not expect a military government to perform any better than the current kleptocracy.
Raise your hand if you are tired of hearing military sycophantic ravings of FOX News pundit Sean Hannity and friends waxing lyrical: 'Oh you're a great patriot'. Followed by 'Thank you for your service', and 'you're a great American'? No Sean, they're only humans, like the rest of us – and they are not protecting us to preserve our freedoms at home – as we all can clearly see, we're losing those faster than ever. Enough already. The US is now bankrupt. Time to sober up, we need to balance our checkbooks…
.
Army probes allegations of fraud by recruiters and others in enlistment referral program

Ernesto Londoño
Washington Post
Army criminal investigators are probing allegations that hundreds of National Guard recruiters and others with ties to the military abused an enlistment referral program established at the height of the Iraq war, officials disclosed Monday, describing a massive racket that appears to have gone undetected for years.
While cases of wartime contracting fraud from Iraq and Afghanistan are legion, the recruitment bonus scandal appears to mark the first instance of systemic fraud by military personnel committed at home.
Army criminal investigators are probing the actions of more than 1,200 individuals who collected suspect payouts totaling more than $29 million, according to officials who were briefed on the preliminary findings of the investigation and would discuss them only on the condition of anonymity. More than 200 officers are suspected of involvement, including two generals and dozens of colonels.
The alleged fraud drew in recruiters, soldiers and civilians with ties to the military who submitted, or profited from, false referrals registered on a Web site run by a marketing firm the Army hired to run the program. Suspects often obtained the names of people who had enlisted from recruiters, claimed them as their referrals, and then kicked back some of the bonus money to the recruiters.
The abuse is feared to be so widespread that Army investigators do not expect to conclude all audits and investigations before the fall of 2016.
"It is disappointing that people who wore the uniform saw a way to get one over on the government and they did," said Sen.Claire McCaskill (D-Mo.), who chairs a contracting panel that will hold a hearing on the case Tuesday morning. "It does such a disservice to the majority of people who have served honorably."
The case stems from a recruitment incentive system called the Recruiting Assistance Program, which the Army National Guard launched in 2005 when the Pentagon was struggling to meet its recruitment goals amid two wars and a strong economy.
Under the program, National Guard soldiers who signed up to be "recruiting assistants" could earn between $2,000 to $7,500 for each person they got to enlist. The program was open to guardsmen who were not on active duty, retirees, relatives and some other civilians. The informal recruiters were paid as contractors of Docupak, a company the Army hired to run the program. A representative of the company did not respond to a phone call seeking comment on Monday.
The Guard promoted the program as an easy way to make money, urging prospective recruitment assistants in a flier to sign up online in "two easy steps" that took just minutes.
Formal Army recruiters were barred from collecting the referral bonus, but many soon realized they could profit from the program undetected, according to documents and officials familiar with the investigation, which was first reported by USA Today…
Continue this story at Washington Post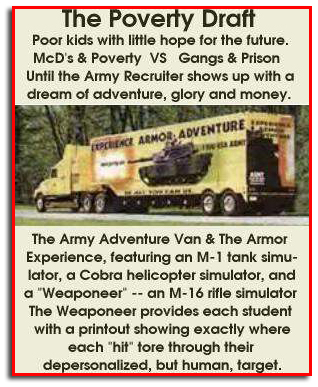 How To Beat The Poverty Draft
Published on Jul 30, 2008
Stefan Molyneux, host of Freedomain Radio, talks a young man out of joining the Army. How to get an education without signing up.
http://www.freedomainradio.com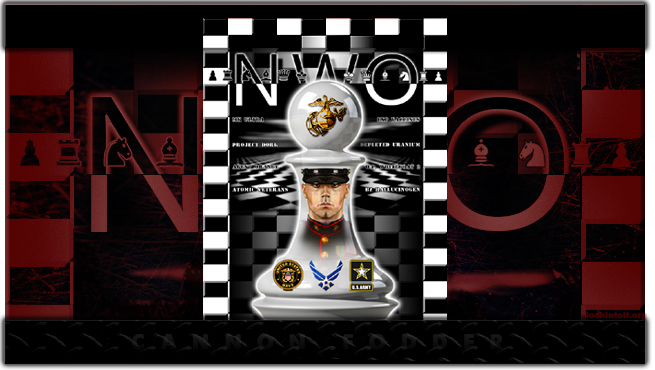 Top New World Order Quotes
"We are grateful to The Washington Post, The New York Times, Time Magazine and other great publications whose directors have attended our meetings and respected their promises of discretion for almost forty years. It would have been impossible for us to develop our plan for the world if we had been subject to the bright lights of publicity during those years. But, the work is now much more sophisticated and prepared to march towards a world government. The supranational sovereignty of an intellectual elite and world bankers is surely preferable to the national autodetermination practiced in past centuries." David Rockefeller [June, 1991]
LINKS :

REACH OUT TO OTHERS
[Help Educate Family And Friends With This Page And The Links Below]
---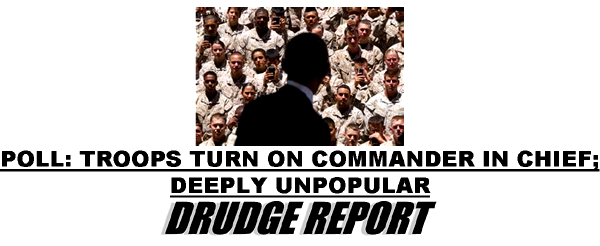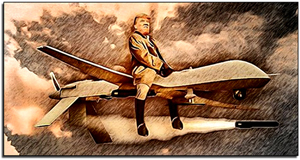 ...NEW BOSS, SAME AS THE OLD.
- UNDER THE TRUMP ADMINISTRATION -

The US Gov't Killed More Civilians This Month Than All Terrorist Attacks in Europe Over the Last 12 Years. In the last 12 years, terrorist attacks in Europe have killed 459 civilians. The U.S. killed at least 472 civilians in Syria, just in the last month.
thefreethoughtproject.com
MORE:
U.S. MILITARY KILLING ITS OWN TROOPS
TROOPS PROTECTING GOVERNMENT DRUG DEALING
OBAMA NOW GLOBAL HEAD OF ALQAEDA
Military Takeover Plans and Psyops