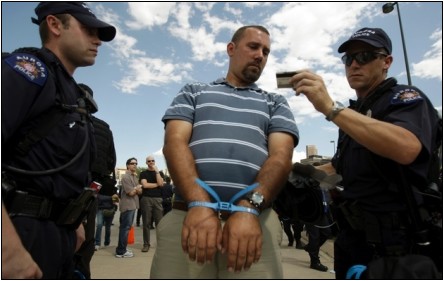 Law enforcement across the country are being educated that informed Americans who know their rights are dangerous and that cops are their enemy
---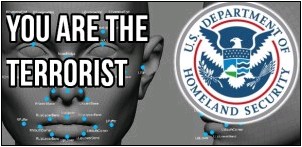 It's no longer Al-Qaeda, it's now supposedly your friends and neighbors. This is the prevailing meme of every tyrannical fascist regime in history.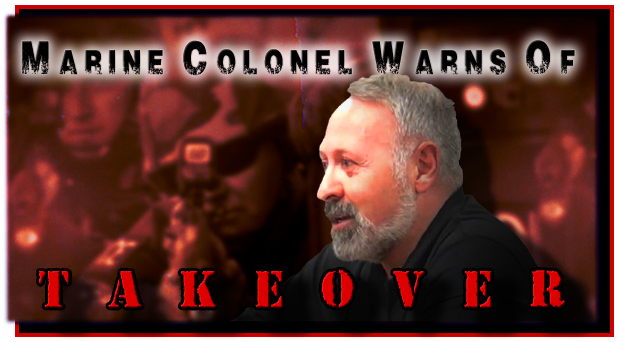 A former Marine Corps Colonel who was stationed in Fallujah and trained Iraqi soldiers warns that the Department of Homeland Security is working with law enforcement to build a "domestic army," because the federal government is afraid of its own citizens.
In this exclusive in studio interview Ret. Col Martino covers the DHS buildup and solutions our overreaching corrupt government officials.
Ret. Marine Col:
DHS Is Prepping For War With Americans
LINKS :
Police Trained That Informed Americans Are Terrorists
Doomsday Preppers Will Be Treated As Terrorists
The NSA (National Security Agency)
Tattle-Tell Squads and Surveillance
PSYOPS
-- Psychological Operations --
"People in general just will NOT, take their heads out of the sand!"

Psyops, or psychological operations, is a term used to describe the techniques of psychological manipulation used in warfare. These operations are used to deceive, confuse, disrupt and demoralize the enemy, with an aim toward weakening enemy resistance or even causing enemy forces to surrender and enemy populations to capitulate.
NOTES :
http://www.corbettreport.com/psyops-101-an-introduction-to-psychological-operations/
http://www.corbettreport.com/psyops-101-a-brief-history-of-fake-news/
http://www.corbettreport.com/psyops-101-psyops-on-the-homefront/
http://www.corbettreport.com/psyops-101-the-technology-of-psych-warfare/
http://www.corbettreport.com/new-world-next-week-2012111/
LINKS :
Military Illegally on American Streets
Military Training to Take on Americans
DHS Preparing For 7-Year War Against American People
Foreign Troops Training To Confiscate Guns of Americans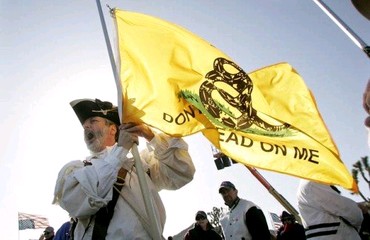 Police Trained Nationwide That Informed Americans Are Domestic Terrorists
Paul Joseph Watson, Kurt Nimmo & Alex Jones
Prison Planet.com
Friday, March 13, 2009
A secret report distributed by the Missouri Information Analysis Center lists Ron Paul supporters, libertarians, people who display bumper stickers, people who own gold, or even people who fly a U.S. flag and equates them with radical race hate groups and terrorists. This is merely the latest example in an alarming trend which confirms that law enforcement across the country is being trained that American citizens are a dangerous enemy.
(Article Continued Below)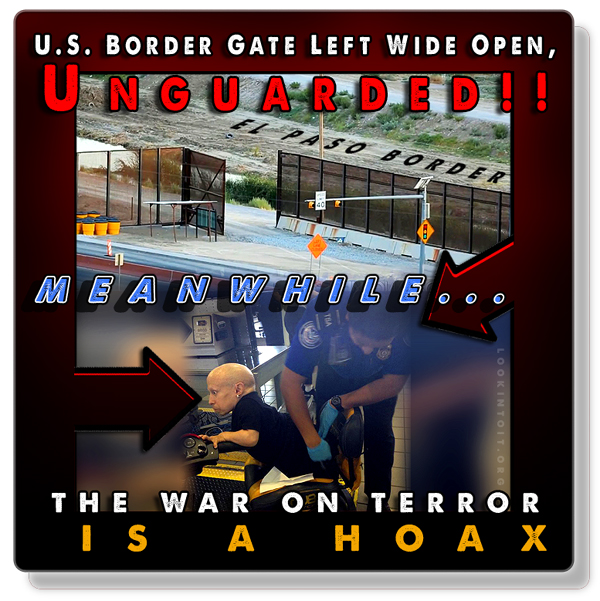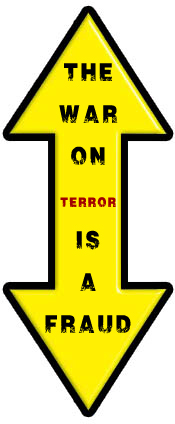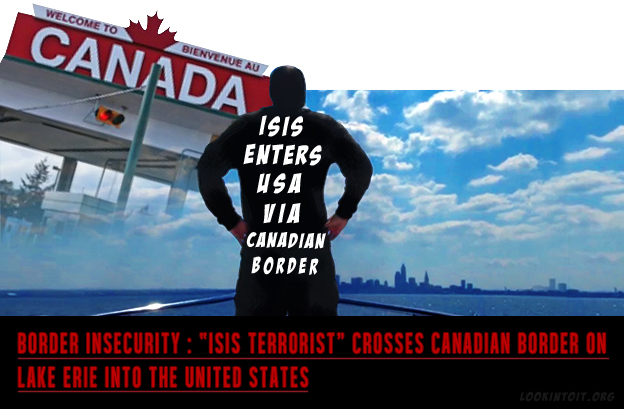 How could there be a War on Terror and actually say that we're having a war against terrorism, and leave the borders wide open? If you were the President of the United States, or I were the President of the United States, and 9/11 really happened the way they want us to believe it happened, the first thing you would do is shut down the borders, so people couldn't get in the country to harm you. But they left the borders wide open. Because the bankers want the borders open, because they want a one-world government. They want a North American Union. They don't want borders here. 9/11 was only a manifestation. It was done to create a fear in the American public, so that we will obey what they want us to do.
LINKS :
Illegal Checkpoints In America
Mobile Van Radiating the Public
Police Trained That Informed Americans Are Terrorists
The NSA (National Security Agency)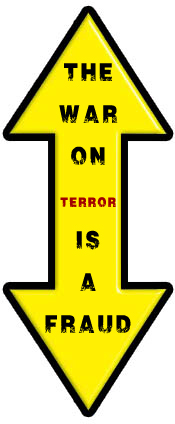 It's no longer Al-Qaeda, it's now supposedly your friends and neighbors. This is the prevailing meme of every tyrannical fascist regime in history.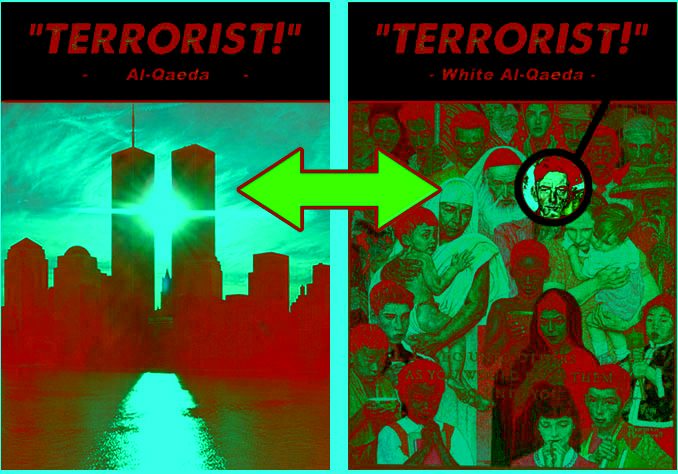 Attorney General Holder: American People Are Terrorists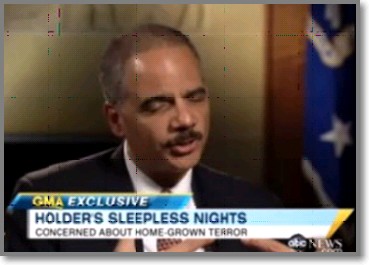 THE WAR ON TERROR IS AN ABSOLUTE FRAUD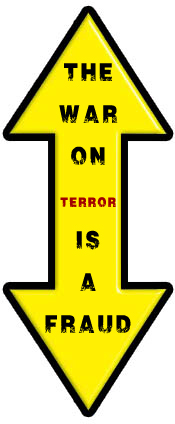 [OBAMA RELEASES MAJOR TERRORIST ORGANIZERS OF THE TALIBAN]
Could Obama Face Impeachment For Bergdahl release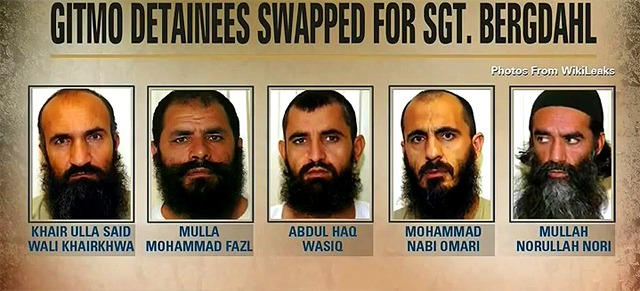 What happened in the last few weeks to change the Bergdahal situation? Was he a CIA operative, or was this a failed attempt to take the heat off the VA scandal?
Impeachment now very valid argument
http://www.infowars.com/judge-napolit...
Jay Carney 2013: we won't transfer detainess without consulting congress
http://www.weeklystandard.com/blogs/j...
Obama clearly broke the law
http://www.infowars.com/pro-obama-har...
Is this a ramp up to "White al Qaeda"
http://www.infowars.com/holder-to-cre...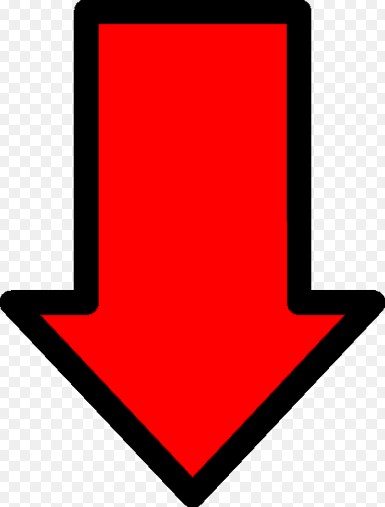 LINK : THE FAKE WAR ON TERROR!
(Article Continued)
THE MIAC REPORT: American People Are Terrorists
(Especially Christians)
A copy of the MIAC report was sent to us by two Missouri police officers who were concerned by its content.
Perhaps due to the outlandish and shocking nature of the document, some people are still having difficulty believing it is real. Unfortunately, we have confirmed that it's 100 per cent genuine. We spoke with Capt Hull at the Missouri State Highway Patrol who told us that the MIAC Strategic Report is a part "normal operation for officers" to receive these periodic reports for "safety purposes and to track trends or changes". Hull added that the report was for the purposes of training their officers.
Anyone still in doubt as to the veracity of the document can call the MIAC toll free at 866-362-6422 and confirm it for themselves.
We also spoke to Lt. John Hotz who, along with Capt Hull, declined to appear on The Alex Jones Show to talk about the document, but had no qualms about admitting that it was genuine and had been handed out to Missouri police officers. View the document below.
THE MIAC REPORT
According to the MIAC website, "MIAC is the mechanism to collect incident reports of suspicious activities to be evaluated and analyzed in an effort to identify potential trends or patterns of terrorist or criminal operations within the state of Missouri."
The MIAC report specifically describes supporters of presidential candidates Ron Paul, Chuck Baldwin, and Bob Barr as "militia" influenced terrorists and instructs the Missouri police to be on the lookout for supporters displaying bumper stickers and other paraphernalia associated with the Constitutional, Campaign for Liberty, and Libertarian parties.
The MIAC report does not concentrate on Muslim terrorists, but rather on the so-called "militia movement" and conflates it with supporters of Ron Paul, Chuck Baldwin, Bob Barr, the so-called patriot movement and other political activist organizations opposed to the North American Union and the New World Order.
Police are educated in the document that people are are anti-abortion, own gold, display an assortment of U.S. flags, or even those that talk about the film Zeitgeist, view the police as their "enemy" and conflates them with domestic terrorists like Oklahoma City bomber Timothy McVeigh, Olympic bomber Eric Rudolph and other domestic militia groups who have been charged with plotting terrorist attacks.
The demonization of militia groups is something that we have come to expect, despite the fact that the very same constitution police officers swear an oath to defend outlines the need for "a well regulated Militia, being necessary to the security of a free State". George Washington himself was a member of a militia.
However, the conflation of banal sectors of society such as people who own gold, fly flags, display bumper stickers or who support mainstream political candidates such as Bob Barr, and the guilt-by-association smear that they are likely to be dangerous and potential terrorists, is a staggering alarm bell which indicates police are being trained that ordinary Americans, not radicalized Mexican race hate groups or Al-Qaeda suicide bomber cells, are the number one domestic threat in the war on terror.
The MIAC report is similar to one created by the Phoenix Federal Bureau of Investigation and the Joint Terrorism Task Force during the Clinton administration (see page one and page two of the document). The FBI document explicitly designates "defenders" of the Constitution as "right-wing extremists." The MIAC report expands significantly on the earlier document.
Indeed, the MIAC report is just the latest in a series of similar threat assessment documents that list average American citizens as dangerous extremists and potential terrorists.
We discovered that similar propaganda was being disseminated from the very top in September 2006 when it was revealed that the Bush administration had been targeting "conspiracy theorists" as terrorist recruiters.
President Bush himself gave speeches about a White House "strategy paper" that formed "an unclassified version of the strategy we've been pursuing since September the 11th, 2001," that takes into account, "the changing nature of this enemy."
The document says that terrorism springs from "subcultures of conspiracy and misinformation," and that "terrorists recruit more effectively from populations whose information about the world is contaminated by falsehoods and corrupted by conspiracy theories. The distortions keep alive grievances and filter out facts that would challenge popular prejudices and self-serving propaganda."

The Maine Information and Analysis Center (MIAC), also known as the Fusion Center, is a cooperative effort between the Maine State Police and the Maine Emergency Management Agency, in partnership with the U.S. Department of Homeland Security. The MIAC exists to evaluate information and intelligence about potential terrorist activity in Maine. The MIAC ensures that critical information is shared promptly with all appropriate agencies.

(Article Continued)
We have highlighted previous training manuals issued by state and federal government bodies which identify whole swathes of the population as potential terrorists. A Texas Department of Public Safety Criminal Law Enforcement pamphlet gives the public characteristics to identify terrorists that include buying baby formula, beer, wearing Levi jeans, carrying identifying documents like a drivers license and traveling with women or children.
A Virginia training manual used to help state employees recognize terrorists lists anti-government and property rights activists as terrorists and includes binoculars, video cameras, paper pads and notebooks in a compendium of terrorist tools.
Such training documents are manifesting real-life situations where people are being harassed, assaulted and arrested by law enforcement simply for owning material or discussing topics related to the Constitution and the bill of rights.
Last May, a student of a large bible college in east Texas was accused by federal agents of committing an "act of terror and espionage" after he gave a talk to a group of Boy Scouts in which he encouraged them to educate themselves about the U.S. constitution.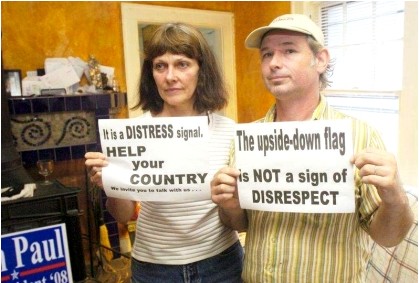 In July 2007, the Kuhns, a North Carolina couple (pictured above) were terrorized by sheriff's deputy Brian Scarborough, who broke into their house, assaulted them and then arrested the couple for the crime of flying an upside down U.S. flag.
Buncombe County Sheriff's deputy Brian Scarborough had just returned from Iraq and according to the Deborah Kuhn, was sent by his staff Sergeant from the local National Guard to "deal with" the Kuhns after a local resident complained about the flag, a fact that was later admitted on TV news. A National Guard soldier in military fatigues had also previously visited the Kuhn's to harass them about the flag.
Even though Kuhn took the flag down, the officer immediately demanded that the couple show their ID's and when they refused told them to put their hands behind their back and was about to arrest them before the couple shut and locked the door.
Scarborough then proceeded to kick the door in, "And the next thing we know, the glass is flying, he unlocks the deadbolt and he comes into our house after us," Kuhn told The Alex Jones Show.
The officer then pursued Mark Kuhn through the house before intercepting him in the kitchen and putting him in a choke hold.
The officer then pulled out pepper spray to which Mark Kuhn responded, "Are you going to spray me in my house?" before Scarborough whipped out his billy club and the Kuhn's ran out of the house into the street, pleading for help from their neighbors.
The couple were handcuffed, arrested and bundled into a squad car, to the protests of numerous neighbors who demanded to know why the Kuhns were being incarcerated, but were told to leave by police.
As is supported by the United States Flag Code as well as a similar incident in 2001, flying the flag upside down is not a mark of disrespect, and in fact is considered by many to be the highest form of patriotism. Despite this fact, the upside down flag is equated in the MIAC report with terrorist paraphernalia.
Alex Jones' 2001 documentary film9/11: The Road to Tyranny featured footage from a FEMA symposium given to firefighters and other emergency personnel in Kansas City in which it was stated that the founding fathers, Christians and homeschoolers were terrorists and should be treated with the utmost suspicion and brutality in times of national emergency.
The lecturer identifies George Washington, Thomas Jefferson and other founding fathers as "terrorists".
The lecturer identifies George Washington, Thomas Jefferson and other founding fathers as "terrorists"
In 2004, Kelly Rushing was charged with making "terroristic threats" after he handed out Alex Jones videos and recordings of a Congressman Ron Paul speech on C-Span to Lyon County, Kentucky officials and Kentucky State Trooper Lewis Dobbs.
A jury later ruled in favor of Rushing but he continues to be harassed by authorities and local law enforcement.
In October 2007, a Michigan man was harassed, handcuffed, assaulted, branded "unpatriotic" and subjected to an unconstitutional search of his vehicle during which drugs were allegedly planted, before being ticketed by a police officer for the apparent crime of freely distributing DVD's about 9/11 truth.
Last August, a Las Vegas couple were stopped by police, detained and searched as cops demanded to know if there was anything illegal inside the vehicle. When the couple asked why they had been stopped, the police officer pointed at "Infowars" and "Ron Paul" bumper stickers on their car.
In 2001, housewife Abbey Newman was assaulted and arrested by police at a checkpoint for exercising her 4th amendment right. Cops looked through literature which included a copy of a pocket constitution and debated whether or not the material was illegal.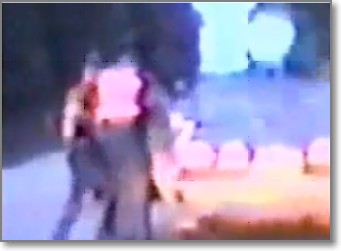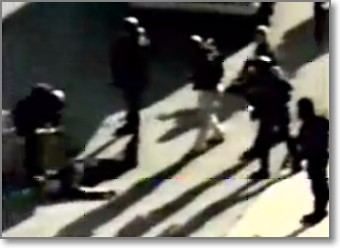 In the same clip above @ 7:50 ; Man is tasered and dog attacked
To have secret police, regular troopers and federal authorities target people who discuss the very document that they swore an oath to uphold and protect is a chilling prospect and rivals anything that was a pre-cursor to Nazi Germany or Stalinist Russia.
The precedent of treating a knowledge of the U.S. constitution and the bill of rights as suspicious and possibly a sign of terrorism can only be linked to careful preparations for martial law which are now public.
A shocking KSLA news report last summer confirmed the story we first broke in 2006, that Clergy Response Teams are being trained by the federal government to "quell dissent" and pacify citizens to obey the government in the event of a declaration of martial law.
In May 2006, we exposed the existence of a nationwide FEMA program which is training tens of thousands of Pastors and other religious representatives to become secret police enforcers who teach their congregations to "obey the government" in preparation for the implementation of martial law, property and firearm seizures, mass vaccination programs and forced relocation.
A whistleblower who was secretly enrolled into the program told us that the feds were clandestinely recruiting religious leaders to help implement Homeland Security directives in anticipation of a potential bio-terrorist attack, any natural disaster or a nationally declared emergency.
The first directive was for Pastors to preach to their congregations Romans 13, the often taken out of context bible passage that was used by Hitler to hoodwink Christians into supporting him, in order to teach them to "obey the government" when martial law is declared.
LINKS:
It was related to the Pastors that quarantines, martial law and forced relocation were a problem for state authorities when enforcing federal mandates due to the "cowboy mentality" of citizens standing up for their property and second amendment rights as well as farmers defending their crops and livestock from seizure.
It was stressed that the Pastors needed to preach subservience to the authorities ahead of time in preparation for the round-ups and to make it clear to the congregation that "this is for their own good."
Pastors were told that they would be backed up by law enforcement in controlling uncooperative individuals and that they would even lead SWAT teams in attempting to quell resistance.
The chilling preparations for martial law and the targeting of Americans who merely talk about the U.S. constitution, own gold, hold pro-life political viewpoints, watch and discuss internet documentaries like Zeitgeist or support mainstream political candidates such as Ron Paul or Bob Barr should act as a wake-up call and prompt more people in different levels of authority throughout religious and educational establishments to go public and expose similar examples of this unfolding tyranny.
DHS - FEMA, INDOCTRINATES AGENTS:
CHRISTIANS
ARE TERRORISTS


Paul Joseph Watson
Infowars.com
December 21, 2010
While the establishment constantly invokes the contrived terror threat as justification for the announcement that your every activity is being sent to federal fusion centers, those same fusion centers have been busy defining peaceful assembly, non-violent protest and criticism of the government as domestic terrorism. According to the government's own definition of what constitutes terrorist activity – you are a terrorist.
LINK :
There's no doubt that the Washington Post's eight page "Monitoring America" story is correct when it states that Homeland Security is building a gargantuan database of every website you visit, every email you send and every phone conversation you have in order to genuinely hunt down terrorists.
The problem is, according to numerous law enforcement advisories, training manuals, seminars and other literature, the federal government defines political activism, flying American flags, wearing Levi jeans, being nice, looking "normal" and going scuba diving all as signs of domestic terror.
By encouraging Americans to "report suspicious activity" that includes such behavior, the feds are knowingly on a mission to chill political dissent, by making people afraid to exercise their constitutional rights in the fear that their neighbors will turn them in to the authorities unless they rigidly control their behavior and don't risk even patently benign activities being misconstrued.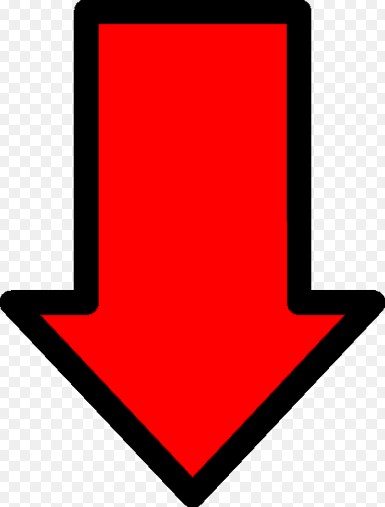 The following is a list of behaviors, actions or interests that the federal government, via centralized threat fusion centers that collate such information, considers to be potential signs of terrorism under the MIAC Report.
- Displaying bumper stickers and other paraphernalia associated with the Constitutional, Campaign for Liberty, and Libertarian parties
- Supporting Congressman Ron Paul
- Supporting former presidential candidate Chuck Baldwin
- Supporting former Congressman Bob Barr
- Opposing the implementation of a North American Union
- Owning gold bullion
- Displaying historical U.S. flags
- Opposing abortion
- Talking about the documentary Zeitgeist
According to an earlier document issued by the Joint Terrorism Task Force (page 1 – page 2), the following behaviors, actions or interests are also signs of terrorism.
- Being interested in animal rights
- Being a "lone individual"
- Making numerous references to the U.S. Constitution
- Defending the U.S. Constitution
- Claiming driving is a right, not a privilege
- Refusing to identify yourself to an authority figure
- Attempting to monitor the actions of police
- Being bald
Under the terms of a A Texas Department of Public Safety Criminal Law Enforcement pamphlet, the following behaviors, actions or interests are also signs of terrorism.
- Being a "nice guy"
- Wearing Levi jeans
- Communicating predominantly by cell phone, email or text message
- Looking "normal" in appearance
- Renting a car
- Staying in a hotel or apartment
- Renting a storage facility
- Using cash to make large purchases
- Using pre-paid cellphones or hand-held radios
- Owning large amounts of medicines, alcohol, or baby formula
- Gaining support for a cause by holding meetings, public rallies, or demonstrations
- Gaining support for a cause by using websites, posters, leaflets, or underground press publications
- Possessing a photo-copy of your drivers license, passport, social security card or birth certificate
- Possessing or purchasing GPS technology
- Walking, biking or driving near "potential targets"
- Taking photographs of "potential targets," including bridges, power plants or government buildings
Under the terms of a Virginia training manual used to help state employees recognize terrorists, the following behaviors, actions or interests are also signs of terrorism.
- Being a property-rights activist
- Trying to influence government or social policy
- Undermining confidence in the government
- Using a sketch pad, camera, map, binoculars or scuba equipment
Do you fit into any of these categories? Do you wear Levi jeans, act like a "nice guy," look "normal" or support Ron Paul? Maybe you're a complete asshole, hate Ron Paul, look like a complete freak of nature, and only ever wear Lee jeans – but wait – you like scuba diving! Oh no, you're a terrorist. Your name will be in a threat fusion database somewhere, and under the new definition of what constitutes a terrorist, which federal agencies are working under and promoting, your neighbor will be acting perfectly reasonably when they inform on you to the authorities because you rented a hotel room, used a large amount of cash, or possess a significant amount of alcohol.
Former FBI agent Michael German correctly identifies the fact that the "Monitoring America" program has more to do with discouraging Americans from engaging in any kind of dissent than it does with catching real terrorists.
"Treating innocent citizens as suspects flies in the face of our most fundamental American values and does not make anyone safer. Americans must to be able to meet and debate without fear that their associations and dissent will end up in a law enforcement database. Law enforcement already has the authority it needs to fight crime and terrorism without sacrificing the rights of those it seeks to protect," said German.
This is about making every American in the country fear a knock on the door from Homeland Security because if they misbehave in any way, if they show any kind of dissent against the state, or even if they merely engage in completely innocent activities that are subsequently misconstrued by an informant society that has been trained to suspect anything and everything as possible terror, they could become a target.
Welcome to the new America – a decrepit and decaying banana republic where the government tells its people to spy on each other – a country where everyone is a potential terrorist and just as in Orwell's 1984, will come under suspicion if they don't rigidly conform and ensure that their behavior displays the maximum amount of fealty and subservience to the state.
—
Paul Joseph Watson is the editor and writer for Prison Planet.com. He is the author of Order Out Of Chaos. Watson is also a fill-in host for The Alex Jones Show. Watson has been interviewed by many publications and radio shows, including Vanity Fair and Coast to Coast AM, America's most listened to late night talk show.
DHS Has Now Acquired Enough Bullets To Wage 30 Year War!!
LINK :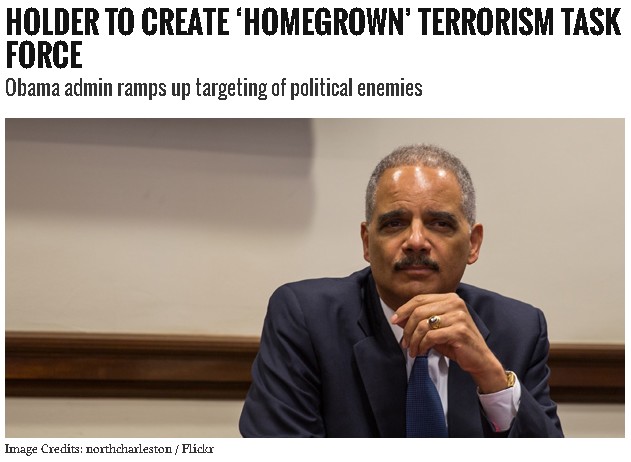 Holder to Create 'Homegrown' Terrorism Task Force
Obama admin ramps up targeting of political enemies
by Mikael Thalen | Infowars.com | June 3, 2014
A

ttorney General Eric Holder unveiled his plan to create a new Justice Department task force this week that will focus on the threat of "homegrown" terrorism.

In a video posted to the department's website Monday, which was later removed, Holder argued that the focus on terrorism should "return" to the U.S. as opposed to remaining overseas.

"We face an escalating danger from self-radicalized individuals within our own borders," Holder said. "As the nature of the threat we face evolves to include the possibility of individual radicalization via the Internet, it is critical that we return our focus to potential extremists here at home."

The "Domestic Terrorism Executive Committee," an admittedly revamped version of Janet Reno's post Oklahoma City bombing task force, will include U.S. Attorneys as well as members from the FBI and Justice Department's National Security Division.

Holder pointed to a 2013 Congressional Research Service report that claims domestic terrorism has produced more than two dozen incidents since 9/11 as justification for the task force, specifically noting the Boston Marathon bombing and Fort Hood shooting.

"Horrific terror incidents like the tragic shootings at Fort Hood and last year's Boston Marathon bombing demonstrate the danger we face from these homegrown threats," Holder said.

Holder's announcement comes only days after The Washington Times revealed a chilling Department of Defense directive that details instances in which President Obama believes he would be authorized to use lethal military force against American citizens. A U.S. official speaking with the Times also revealed how the Obama administration considered using military force against Nevada rancher Cliven Bundy and his supporters.

Unsurprisingly, Holder's announcement fails to mention that the vast majority of domestic terror plots since 9/11 have been created by the FBI, a point noted in the 2012 New York Times piece "Terrorist Plots, Helped Along by the F.B.I."

Judge Andrew Napolitano documents the federal government's history of creating domestic terror plots.


In reality, Holder's task force will undoubtedly focus on the Obama administration's political enemies, mainly returning military veterans, conservatives and those who identify with the Tea Party. Such groups have been increasingly linked to terrorism by multiple federal agencies.

Just last month, a military whistleblower revealed documents to Infowars that showed how a military training center in North Carolina, also used to train police and the DHS, was updated to include a Baptist church and farmhouses. Once modeled after foreign cities, training centers, such as the U.S. Army's new 300-acre "fake city" in Virginia, are now being modeled after U.S. towns and cities instead.

Last October, Army troops at Mississippi's Camp Shelby alerted media after a new training course labeled the American Family Association, a mainstream Christian ministry, as a domestic hate group similar to the Ku Klux Klan. A seperate briefing told officers to keep an eye on troops who supported such groups, insinuating that they were a domestic terror threat.

That same month, soldiers at Fort Hood were told that Christians, Tea Party supporters and anti-abortion activists were a major terror threat as well. Soldiers were told that support for such groups could result in disciplinary action under the Uniform Code of Military Justice.

A Department of Defense training manual obtained by conservative watchdog Judicial Watch in August 2013 listed supporters of "individual liberties" as likely "extremists." The manual also warned military personnel to avoid "active participation" in such groups, even banning them from "publicly demonstrating," "rallying" and "fundraising."

A 2012 report from the Small Wars Journal featured in Forbes even went as far as explaining "how the U.S. Military would crush a Tea Party rebellion."

A Department of Homeland Security funded study uncovered in 2012 characterized Americans "suspicious of centralized federal authority" and "reverent of individual liberty" as "extreme right-wing" terrorists. The study also links Americans who believe their "way of life" is under attack to terrorism as well.

In line with President Obama's DoD directive, a leaked US Army Military Police training manual from 2012 also outlined how the military would be used against U.S. citizens during civil unrest. The manual even detailed how Americans would be "re-educated" under U.S. Army FM 3-19.40 Internment/Resettlement Operations to support all U.S. policies.

Former Homeland Security Secretary Janet Napolitano refused to disown a 2009 report that labeled returning military veterans as the main terror threat. Incredibly, a story in New York Times published during the same time period revealed how Boy Scout Explorers were being trained to kill "disgruntled Iraq war veterans."

Holder's decision becomes even more apparent in light of the Obama administrations recent decisions regarding foreign terrorism. In 2013, President Obama brazenly waived a federal law designed to stop the US from arming terrorists in order to provide military support to the Al-Qaeda run "Syrian rebels."

In fact, former U.S. State Department official Steve Pieczenik announced on the Alex Jones Show Monday that he is currently being charged by the Obama administration for complicity in the 1978 murder of Italian Prime Minister Aldo Moro due to his refusal to negotiate with Red Brigade terrorists.

Attempting to stay afloat in a sea of scandals, the Obama administration has become increasingly desperate to regain a positive public image. Given the documented history of the federal government's involvement in facilitating terrorism, the administration will likely do whatever it can to create the necessary scenario to bolster its executive power.

Infowars breaks down countless terror suspects with ties to the federal government.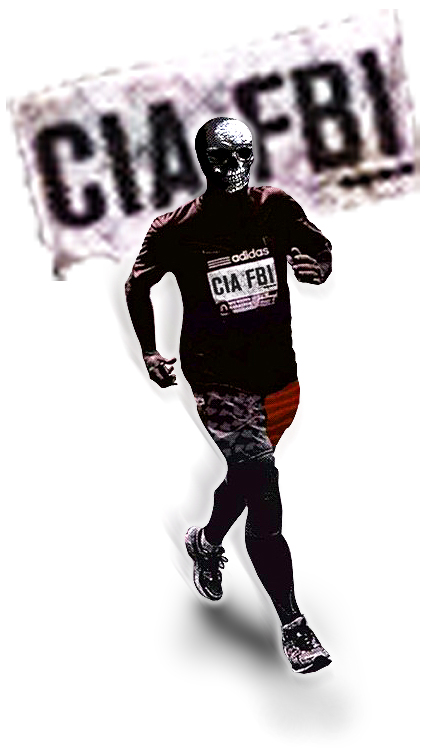 THE CIA
An independent agency of the United States government responsible for collecting and coordinating intelligence and counterintelligence activities abroad in the national interest; headed by the Director of Central Intelligence under the supervision of the President and National Security Council...There has been considerable criticism of the CIA relating to security and counterintelligence failures, failures in intelligence analysis, human rights concerns, external investigations and document releases, influencing public opinion and law enforcement, drug trafficking, and lying to Congress. In 1987, the former CIA Station Chief in Angola in 1976, John Stockwell, said the CIA is responsible for tens of thousands of covert actions and destablization programs since it was created by Congress with the passage of the National Security Act of 1947. At the time, Stockwell estimated that over 6 million people had died in CIA covert actions.
LINK : C.I.A.
THE FBI
The Federal Bureau of Investigation (FBI) is a governmental agency belonging to the United StatesDepartment of Justice that serves as both a federal criminal investigative body and an internal intelligence agency (counterintelligence). Also, it is the government agency responsible for investigating crimes on Indian reservations in the United States under the Major Crimes Act. The branch has investigative jurisdiction over violations of more than 200 categories of federal crime. The agency was established in 1908 as the Bureau of Investigation (BOI). Its name was changed to the Federal Bureau of Investigation (FBI) in 1935. The agency headquarters is the J. Edgar Hoover Building, located in Washington, D.C. The agency has fifty-six field offices located in major cities throughout the United States, and more than 400 resident agencies in lesser cities and areas across the nation. More than 50 international offices called "legal attachés" exist in U.S. embassies and consulates general worldwide.
'Federal Bureau of Investigation organizes almost all terror plots in the US' ...The report reveals that the FBI regularly infiltrates communities where they suspect terrorist-minded individuals to be engaging with others. Regardless of their intentions, agents are sent in to converse within the community, find suspects that could potentially carry out "lone wolf" attacks and then, more or less, encourage them to do so. By providing weaponry, funds and a plan, FBI-directed agents will encourage otherwise-unwilling participants to plot out terrorist attacks, only to bust them before any events fully materialize.
LINK : F.B.I.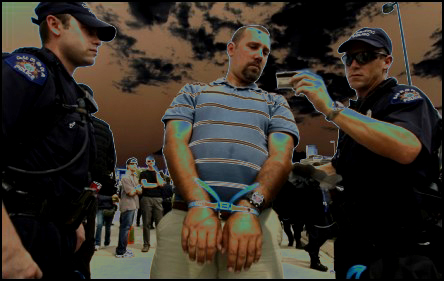 Eric Holder Announces Task Force To Focus On "Domestic Terrorists"
Submitted by Mike Krieger of Liberty Blitzkrieg blog,
It's been obvious for quite some time that the so-called "war on terror" is nothing more than a fear-mongering induced power grab; a convenient excuse to strip the citizenry of its civil liberties and humanity. Many commentators, including myself, have predicted for years that the entire counter-terror juggernaut that has been constructed post-9/11 would be ultimately redirected upon the domestic population.
Snowden's heroic whistleblowing has already proven without a doubt that the government spy apparatus (along with tech company complicity) has been zeroed in on the domestic population for quite some time, but is the situation about to escalate? Are the feds so fearful of their own people, they are about to focus all their counter-terror energy on U.S. citizens? It appears so.
I warned about this development back in 2011 in my post: The War on Freedom. In it I stated:
This whole charade shouldn't be called "The War on Terror." It is actually all about keeping the citizenry terrified. The government loves keeping you in a state of fear so that then they can do anything they want to the little sheep. It should be called "The War on Freedom." Your freedom.
Before I get to the main topic of this article, I think it's important to read excerpts from yesterday's powerful and timely op-ed by Noam Chomsky titled: Edward Snowden, the World's "Most Wanted Criminal. Discussing the Snowden revelations, he writes:
These exposures lead us to inquire into state policy more generally and the factors that drive it. The received standard version is that the primary goal of policy is security and defense against enemies.

The doctrine at once suggests a few questions: security for whom, and defense against which enemies? The answers are highlighted dramatically by the Snowden revelations.

To defend state power and private economic power from the domestic enemy, those two entities must be concealed – while in sharp contrast, the enemy must be fully exposed to state authority.

The principle was lucidly explained by the policy intellectual Samuel P. Huntington, who instructed us that "Power remains strong when it remains in the dark; exposed to the sunlight it begins to evaporate."

Huntington added a crucial illustration. In his words, "you may have to sell [intervention or other military action] in such a way as to create the misimpression that it is the Soviet Union that you are fighting. That is what the United States has been doing ever since the Truman Doctrine" at the outset of the Cold War.

Policy must assure the security of state authority and concentrations of domestic power, defending them from a frightening enemy: the domestic population, which can become a great danger if not controlled.

From that day forward, in order to carry out violence and subversion abroad, or repression and violation of fundamental rights at home, state power has regularly sought to create the misimpression that it is terrorists that we are fighting, though there are other options: drug lords, mad mullahs seeking nuclear weapons, and other ogres said to be seeking to attack and destroy us.

Throughout, the basic principle remains: Power must not be exposed to the sunlight. Edward Snowden has become the most wanted criminal in the world for failing to comprehend this essential maxim.

In brief, there must be complete transparency for the population, but none for the powers that must defend themselves from this fearsome internal enemy.
The concept of the U.S. government viewing the population as the true enemy has been a theme on this site for many years. For some background, I suggest reading the following:
Rep. Steve Cohen Calls Tea Party Republicans "Domestic Enemies" on MSNBC
It's Official: The FBI Classifies Peaceful American Protestors as "Terrorists"
The reason I chose to highlight these two articles, is that in one case it is the "tea party" being demonized, and in the other it is Occupy Wall Street. It doesn't matter if the dissent is seen as emanating from the "right" or the "left," it is dissent in general which is increasingly being demonized as "domestic terrorism."
With all of that in mind, here is what Eric Holder's "Justice" Department is up to. From the LA Times:
Atty. Gen. Eric H. Holder, Jr. on Monday announced the creation of a task force within the Justice Department to combat an "escalating danger" from "homegrown" terrorists within the United States.

The task force will chiefly comprise leaders from the FBI, the Justice Department's National Security Division and U.S. Attorneys. Called the Domestic Terrorism Executive Committee, it is a recreation of a task force formed by former Atty. Gen. Janet Reno after the 1995 Oklahoma City bombing. The task force fell into disuse after 9/11.

Though the original task force, which was little known, focused mainly on right-wing zealots, Holder's version is aimed at U.S. citizens or visitors radicalized via the Internet. Holder said the government will continue to fight terrorists abroad.
Oh the internet! That dangerous place where the citizenry engages in thoughtcrime and can actually perform real journalism without the censorship of mainstream propaganda media.
"But we also must concern ourselves with a different type of threat. We face an escalating danger from self-radicalized individuals within our own borders," he said.

"Now — as the nature of the threat we face evolves to include the possibility of individual radicalization via the Internet — it is critical that we return our focus to potential extremists here at home," Holder said.
NPR adds that :
"The threat from al-Qaida is much more diffuse after Sept. 11, and the threats posed by a single horribly misguided citizen or permanent legal resident in the U.S. is in a sense as great as what core al-Qaida posed before Sept. 11," says Neil MacBride, a former U.S. attorney for the Eastern District of Virginia.
There you have it. It's no longer al-Qaeda, it's now supposedly your friends and neighbors. This is the prevailing meme of every tyrannical fascist regime in history.
The state's war on the citizenry is becoming overt. Don't be fooled, this is real and it is very dangerous.
Image at the top of this post is brought to you by the always excellent WilliamBanzai7.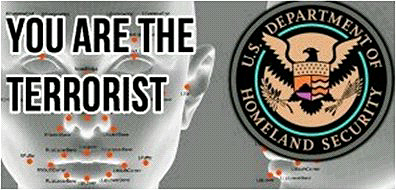 Feds Treated Black Friday Boycott As Terrorist Threat
Report listing consumer boycott activity sent to DHS fusion center
Newly revealed documents obtained by the Partnership for Civil Justice Fund show that the federal government treats consumer boycotts and anti-Black Friday activism as a terrorist threat.
A leaked email reveals that Tom Wilkins, who serves as Executive Director of the Intelligence Fusion Division, Homeland Security Bureau, and is on the FBI-WFO Joint Terrorism Task Force, directed staff at the Washington DC fusion center to create a document notifying District Commanders of the "potential threat" posed by groups that planned to "disrupt retail activity" on Black Friday in 2011.
Wilkins directed federal agents to peruse a 30 page report circulated by the International Council of Shopping Centers (ICSC) which lists a number of "specific known threats," including groups which encourage people to cut up their credit cards as a protest against debt serfdom, participants of "zombie walks" designed to embarrass shoppers in malls, people who organize free non-commercial street parties, and people who organize "Wildcat General Strikes" by boycotting stores or vowing to use no power or fuel for a period of 24 hours.
Posters with slogans encouraging shoppers to "buy local" or "do your shopping at a small independent merchant" were also included in the ICSC report circulated by Wilkins to federal officials. Occupy groups in general were also listed, notably those who circulated anti-war leaflets and material opposed to military spending.
"It is outrageous that counter-terrorism officials used their anti-terrorism authority and funding to "protect" corporate America from a consumer boycott. It is well past time that the vast flow of tax-payer money to the Fusion Centers be ended," said PCJF Executive Director Mara Verheyden-Hilliard.
Anti-Black Friday activism has become a staple of many activist organizations that span the political spectrum. Infowars itself routinely covers Black Friday madness from an adversarial perspective and has featured numerous videos by social commentator Mark Dice which lambaste the shopping spectacle as a sad reflection of how American values have come to represent little more than mindless consumerism.
Given some of the other activities which the federal government has linked with terrorism, it's unsurprising that consumer boycotts are also being treated as a potentially violent threat, underscoring about how paranoia about domestic terrorism is having a huge a chilling effect on the First Amendment.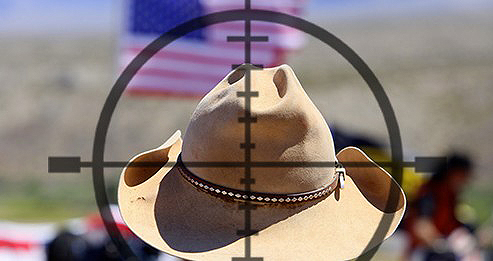 Alex Jones breaks down the bigger picture behind the move to turn the war on terror against American citizens
EVERYONE IS A TERRORIST

White House Tells Parents: Children Could Be Terrorists!
I have told you this was coming. Under the new homeland we are all the enemy in the eyes of the occupiers.
LINKS :
AGENDA 21 Cliven Bundy Case Example
Police Trained That Informed Americans Are Terrorists
Troops Ordered To Kill All Americans Who Do Not Turn In Guns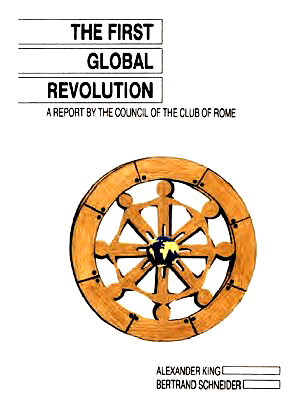 In 1991, the Club published The First Global Revolution. It analyses the problems of humanity, calling these collectively or in essence the 'problematique'. It notes (laments) that, historically, social or political unity has commonly been motivated by enemies in common: "The need for enemies seems to be a common historical factor. Some states have striven to overcome domestic failure and internal contradictions by blaming external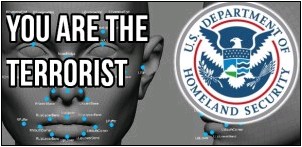 enemies. The ploy of finding a scapegoat is as old as mankind itself - when things become too difficult at home, divert attention to adventure abroad. Bring the divided nation together to face an outside enemy, either a real one, or else one invented for the purpose. With the disappearance of the traditional enemy, the temptation is to use religious or ethnic minorities as scapegoats, especially those whose differences from the majority are disturbing." "Every state has been so used to classifying its neighbours as friend or foe, that the sudden absence of traditional adversaries has left governments and public opinion with a great void to fill. New enemies have to be identified, new strategies imagined, and new weapons devised."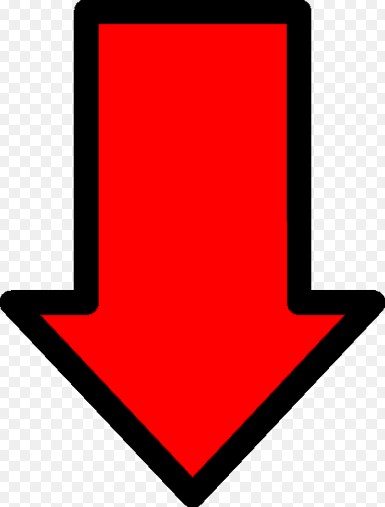 THE GLOBALISTS MOVE FROM THEIR ALQAEDA CREATION, TO FABRICATING HOMEGROWN DOMESTIC TERROR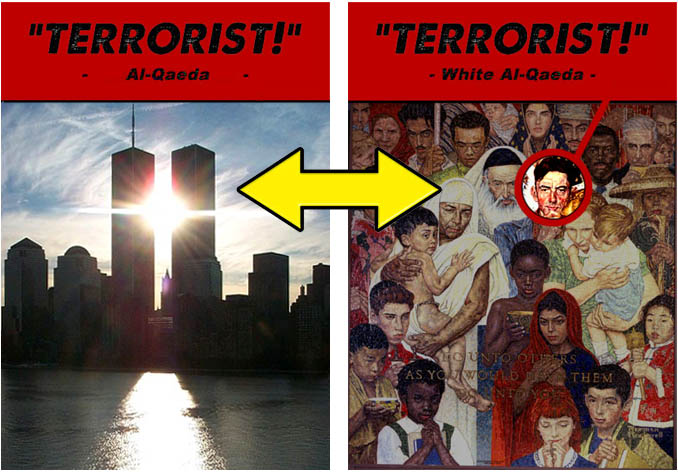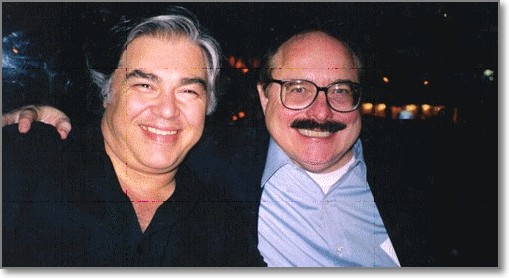 Several years ago, after his popular video "Mad As Hell" was released and Aaron Russo began his campaign to become Governor of Nevada, Russo was noticed by Nicholas Rockefeller and introduced to him by a female attorney. Seeing Russo's passion and ability to affect change, Rockefeller set about on a subtle mission to recruit Russo into the elite's CFR. Watch the full interview here: Reflections and Warnings.
Aaron Russo talks about the CFR...And The Fake War On Terror!
Aaron Russo talks about the CFR...And The Fake War On Terrorism!
LINKS :
TERROR STORM FINAL CUT (Full Movie)
Description
TerrorStorm: Special Edition DVD – Re-Mixed + Re-Mastered
Shocking uncovered video evidence and new interviews that reveal undeniable proof that governments plan and carry out false-flag events to manipulate the geo-political structure to their advantage

New footage from the historic 5th Anniversary 9/11 Truth rally at Ground Zero in New York City

Smoking gun evidence that mainstream media was staging news coverage on 9/11 – including false-start reports that Building 7 had totally collapsed over an hour before it fell

Powerful analysis of Transportation Secretary Norman Mineta's testimony before Congress that VP Cheney was clearly in control of the air defense stand down on 9/11

Learn how the mainstream media is covering up the fact that the majority of living 9/11 victims and their families believe September 11th was an inside job

New interviews and perspectives on false-flag terror and much more
Throughout history, criminal elements inside governments have carried out terror attacks against their own populations as a pretext to enslave them. TerrorStorm reveals how, in the last hundred years, western leaders have repeatedly murdered their own citizens while posing as their saviors.

In TerrorStorm you will discover that September 11th, the attacks of 7/7 in London, and many other terrorist events were self-inflicted wounds. You will witness British Special Forces troops caught in the act of staging terror attacks in Iraq and see official U.S. government documents laying out plans to hijack passenger planes by remote control. You will learn how the Reichstag fire, the Gulf of Tonkin and the U.S.-backed Iranian coup of 1953 are all interconnected false-flag terror events.

REACH OUT TO OTHERS
[Help Educate Family And Friends With This Page And The Links Below]
---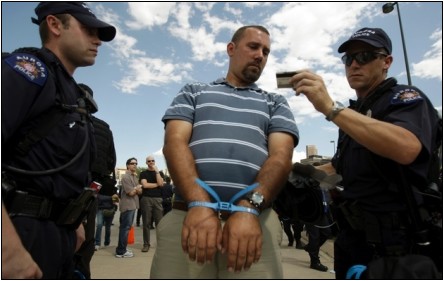 Related Links:
Troops Ordered To Kill All Americans Who Do Not Turn In Guns
DHS Preparing For 7-Year War Against American People
Police Trained That Informed Americans Are Terrorists
Law Enforcement Requested Shooting Targets of Pregnant Women
Federal Government Moves to Disarm Veterans