RFID chip Mandatory at Schools

Under the "Smart ID" program, all 4,200 students are forced to wear an ID badge with an RFID tracking chip in it at all times to attend school. The controversial ID badge includes the photo and name of each student, a barcode tied to the student's social security number, as well as an RFID chip which pinpoints the exact location of the individual student, including after hours and when the student leaves campus..."What we're teaching kids is that they live in a total surveillance state and if they do not comply, they will be punished."
RFID Spy Tags Could Be Used By Pedophiles To Track Students
---
N.Y.'s Data Collection Program Tracks Students From Preschool to Career
Program will allow state and federal agencies to access student records
Kit Daniels
Infowars.com
January 27, 2014
New York's new, multi-agency surveillance program will collect data on public school students, starting from preschool to their entry into the workforce and potentially throughout their entire lives.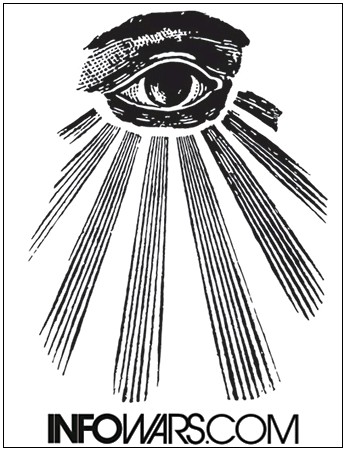 Developed by the New York State Education Department, funded by the federal government and promoted by the Bill & Melinda Gates Foundation, the P-20 data collection program allows government entities to share and access records for every student in the state with the overall goal of monitoring individuals from childhood to death.
"By working in collaboration with other state agencies, the New York State Education Dept. will be able to establish a P-20 data system without duplication of effort and cost," a U.S. Dept. of Education web site states. "It will allow NYSED and other agencies to link data without the need for agencies to unnecessarily add new regulations or seek legal policies to collect data out of their purview."
"In the end, it will provide a more robust state data system."
New York began development of the P-20 program as early as 2008 and has received over $40 million in federal and state grants since then, according to USA Today.
The program was named P-20 to indicate the tracking of students from pre-kindergarten to around age 20 when they enter the workforce.
"Data is painting a profile of a student that is richer and more valuable than ever before," Jim Shelton, a U.S. Education Department official who previously worked for the Gates Foundation, said recently.
He also added that the P-20 program leads to "progress."
Others, however, have pointed out the obvious privacy issues and Orwellian characteristics of this data collection.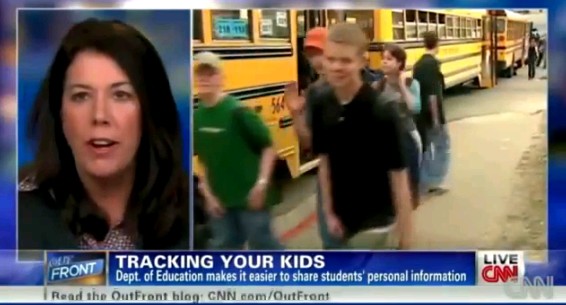 "This throws up so many red flags for me as a parent, a tech guy and an educator," technology training specialist Brian Wasson said to USA Today. "As this develops, will they decide to use this data for more than research?
"I don't buy the rationale for it."
The real reason behind the program is to integrate personal records held by various government departments into a centralized database which can then be shared and accessed by a multitude of state and federal agencies.
The idea for such a database existed as far back as 2002 when the New York Times reported that the Pentagon wanted to analyze Americans' educational, criminal, financial, medical, and travel records in order to profile every citizen in the country.
This goal came to fruition in the past year when the Dept. of Health and Human Services rolled out the Federal Data Services Hub, a comprehensive database which provides federal entities real-time, electronic access to dossiers on Americans compiled with information from the IRS, the Dept. of Homeland Security, the Justice Dept. and others.
No doubt that the records collected under the P-20 program will also eventually appear in this data hub.
This article was posted: Monday, January 27, 2014 at 2:54 pm
TRACKING YOUR KIDS
The Government Wants Your Children - or What is the P20 Council?
P20 Councils are education data collection boards set up in each state via state legislation. P stands for Pre-School and 20 stands for 20 years of age - the ages during which public schools will collect data on students for the state and federal governments to use and share. Each Council determines how and with whom to share educational data and what data will be collected. In Oklahoma, our P20 Council has made it known that they wish to collect data from home school students. Why?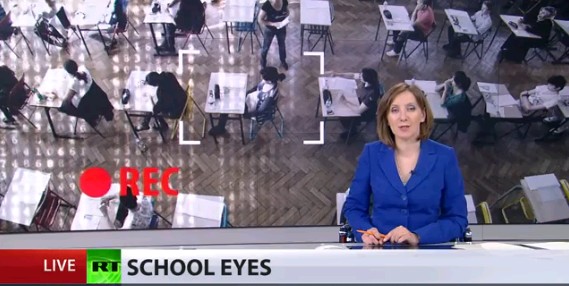 'Alarming!' NY state steps up surveillance on...kids
[Collecting The Data of 3.6 Million Kids]

New York state authorities are planning to step-up surveillance - this time, on school kids. The program, which is to be launched state-wide, is supposed to gather information on students starting from the age of five. And as RT's Marina Portnaya reports, the move is finding little support among parents.
-- Collecting The Data of 3.6 Million Kids --
The Department of Education is creating a statewide data base: that will include the names, addresses, test scores, learning disabilities, attendance, and disciplinary records of every single public school student! The data collection begins at the age of 5yr...

inBloom in use
http://www.youtube.com/watch?v=neS3Lylfp8o
FUNDED IN PART BY: BILL AND MELINDA GATES FNDN.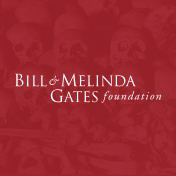 http://www.gatesfoundation.org/How-We-Work/Quick-Links/Grants-Database/Grants/2012/10/OPP1070519
https://www.inbloom.org/board-of-directors
LINK : Educational System Dismantlement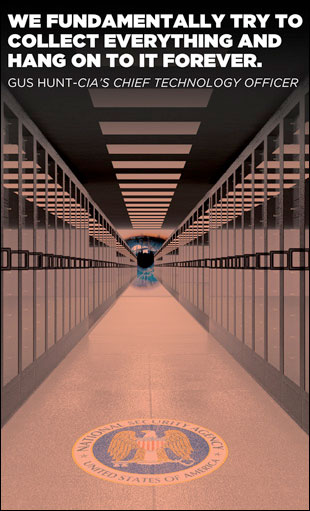 LINK: NSA CAUGHT SPYING ON EVERYONE!
NBC: Your Children Will be Microchipped "Sooner Rather Than Later"
Americans will accept it just as they accepted the barcode
Paul Joseph Watson - May 24, 2016

An NBC News report that promotes the microchipping of children asserts that it will happen "sooner rather than later" and that Americans will eventually accept the process as something just as normal as the barcode.
It goes on to highlight mother of three Steffany Rodroguez-Neely, who talks about how she briefly lost her daughter after she hid behind a rack of clothes, bringing to the fore, "every parent's nightmare when you can't find your child."
"If it'll save my kid, there's no stuff that's too extreme," says Rodroguez-Neely. "Micro-chipping would be an extra layer of protection, if something bad does happen."
Rodroguez-Neely goes on to explain how she has braved skepticism from members of the local Tampa Bay Moms Group, people like Kerri Levey, who are wary about implanting their own children.
"You're putting a battery in your kid, you're putting a chip in your kid. And, where does it stop," asks Levey. "Where? It's going too far. This is a child we're talking about."
"If a small chip the size of a grain of rice could have prevented a tragedy, I think most parents would have said, I think I would have done it," responds Rodroguez-Neely.
The piece flips back to pushing the idea when it quotes electronics expert Stuart Lipoff, who asserts that microchipping children is safe and inevitable.
(Article Continued Below)
FULL NBC BROADCAST PROMOTING MICROCHIPPING CHILDREN
NBC: YOUR CHILDREN WILL BE MICROCHIPPED
"SOONER RATHER THAN LATER"
Published on May 25, 2016
An NBC News report that promotes the microchipping of children asserts that it will happen "sooner rather than later" and that Americans will eventually accept the process as something just as normal as the barcode.
It goes on to highlight mother of three Steffany Rodroguez-Neely, who talks about how she briefly lost her daughter after she hid behind a rack of clothes, bringing to the fore, "every parent's nightmare when you can't find your child."
"If it'll save my kid, there's no stuff that's too extreme," says Rodroguez-Neely. "Micro-chipping would be an extra layer of protection, if something bad does happen."
(Article Continued)
"People should be aware that testing is being done right now. The military is not only testing this out, but already utilizes its properties. It's not a matter of if it will happen, but when," states Lipoff.
Lipoff also told NBC that people shouldn't be concerned about "big brother" tracking their children and that the technology was merely an upgrade on the traditional barcode.
"When barcodes first came out in the late 1960s, people were appalled. They were wary of them and did not understand the concept. Today, it is so commonplace, we don't even notice it. A microchip would work much in the same way," he states, adding that it will "definitely happen".
NBC reporter Melanie Michael appears to agree, remarking that the size of the chip is "very very small" and that "the expert tells us this will happen sooner rather than later."
"You can bet somewhere someone someday is going to pull this off and we could see those microchips in everyone," she adds.
The sheer creepiness of children being treated like barcoded products seems to be lost on Michael.
The entire premise of the piece is extremely odd to say the least. Did Rodroguez-Neely approach NBC with the idea to promote implantable microchips as a way of finding lost children, or is the segment a pure propaganda blitz to normalize the idea in the minds of the viewers?
Either way, it doesn't come across as very balanced, aggressively promoting the safety aspect of the microchip over concerns about its clear Orwellian scope.
(REMAIN VIGILANT)
Imagine a world of no more privacy. Where your every purchase is monitored and recorded in a database, and your every belonging is numbered. Where someone many states away or perhaps in another country has a record of everything you have ever bought, of everything you have ever owned, of every item of clothing in your closet -- every pair of shoes. What's more, these items can even be tracked remotely.

Once your every possession is recorded in a database and can be tracked, you can also be tracked and monitored remotely through the things you wear, carry and interact with every day.

We may be standing on the brink of that terrifying world if global corporations and government agencies have their way. It's the world that Wal-Mart, Target, Gillette, Procter & Gamble, Kraft, IBM, and even the United States Postal Service want to usher in within the next ten years.It's the world of radio frequency identification.

Radio frequency identification, RFID for short, is a technology that uses tiny computer chips -- some smaller than a grain of sand -- to track items at distance. If the master planners have their way, every object -- from shoes to cars -- will carry one of these tiny computer chips that can be used to spy on you without your knowledge or consent. We've nicknamed these tiny devices "spychips" because of their surveillance potential.
---
***BACKGROUND REFERENCE***
TECHNOCRACY - A form of government in which scientists and technical experts are in control "technocracy was described as that society in which those who govern justify themselves by appeal to technical experts who justify themselves by appeal to scientific forms of knowledge"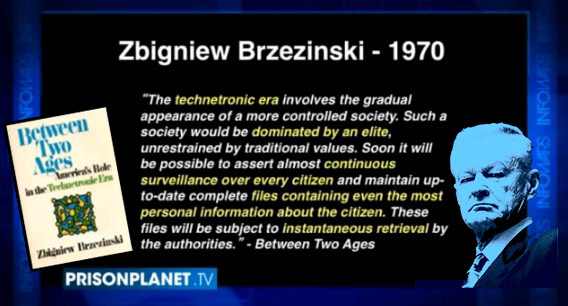 The Roots of Technocracy with Expert Patrick M. Wood
Alex welcomes to the broadcast The August Forecast & Review Editor Patrick M. Wood to discuss how the global elite within the Trilateral Commission are replacing capitalism with their own technocracy in order to create a New International Economic Order.
http://www.augustforecast.com/
Stay in the know - Follow Alex on Twitter: https://twitter.com/RealAlexJones
'Like' Alex on FACEBOOK - https://www.facebook.com/AlexanderEme...
http://www.infowars.com/
http://www.prisonplanet.com/
http://www.infowars.net/
http://www.prisonplanet.tv
MORE: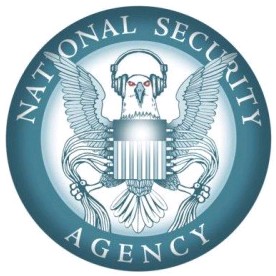 **A MUST-SEE**
Glenn Greenwald "The Goal Of The U.S. Government Is To Eliminate ALL Privacy Globally!"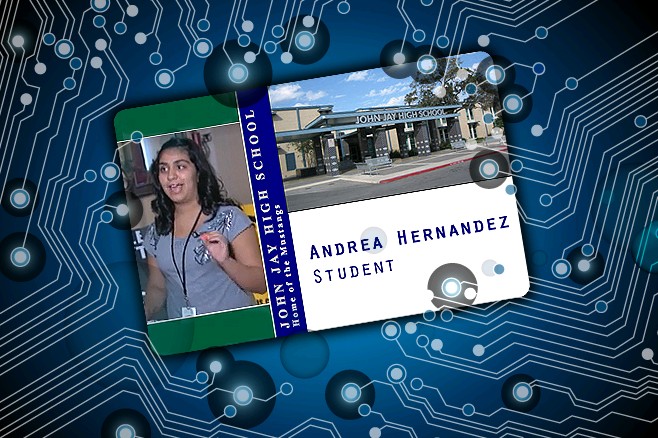 Court Rules Texas School Can Force Students To Wear ID Around Necks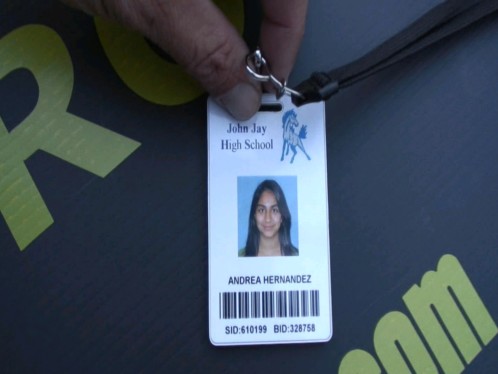 Craig Bannister
CNSNews.com
January 18, 2013
Having lost her appeal, 15 year-old student Andrea Hernandez is leaving John Jay High School after school officials denied her request to allow her to continue her "education uninterrupted" by permitting her to use her old (chipless) ID badge which "does not signify participation in a program which I believe conflicts with my religious beliefs."
In her handwritten letter, Hernandez writes: "I do not wish to wear the new badge, even without the RFID chip, because it signifies participation in the program."
Hernandez, who has been threatened with expulsion for refusing to wear a chipless RFID tracking badge, had her request for a preliminary injunction denied by the Fifth Circuit Court of Appeals and the Western District of Texas. Rutherford Institute attorneys argue the school is violating her rights under Texas' Religious Freedom Act and the First and Fourteenth Amendments to the U.S. Constitution.
---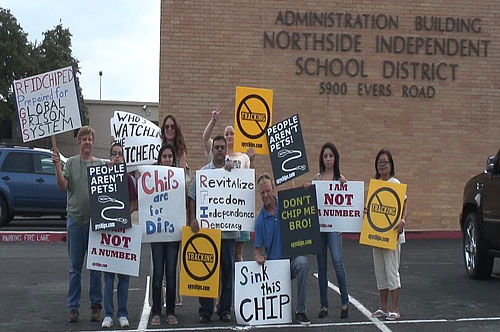 Christian Family Refuses Mandatory RFID Chip at Texas School
Steve and Andrea Hernandez of Spychips.com who talk
with Alex in-studio about San Antonio area High School honor student who has refused to wear a school mandated RFID tracking beacon around her neck because doing so conflicts with her religious beliefs.
http://www.infowars.com/texas-students-revolt-against-mandatory-rfid-tracking...

[Texas Students Revolt Against Mandatory RFID Tracking Chips]
http://youtu.be/hEECSfafYWo
http://www.spychips.com/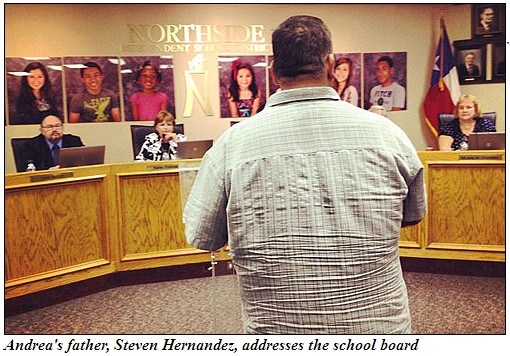 RFID Spy Tags Could Be Used By Pedophiles To Track Students
---
Student Expelled for Refusing Location Tracking RFID Badge
School makes good on threat of 'consequences' for refusing to submit to 'Mark of the Beast' ID scheme
Aaron Dykes
Infowars.com
November 19, 2012


After months of protesting a policy requiring high school students to wear an RFID-enabled ID badge around their necks at all times, Andrea Hernandez is being involuntarily withdrawn from John Jay High School in San Antonio effective November 26th, according to a letter sent by the district that has now been made public.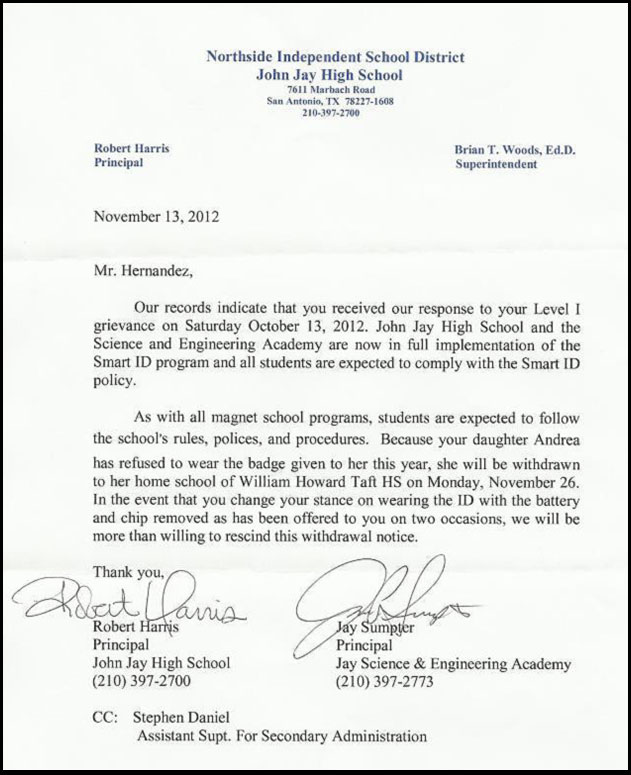 The letter, sent on November 13, informs her father that the Smart ID program, which was phased in with the new school year, is now in "full implementation" and requires all students to comply by wearing the location-tracking badges.
Since Andrea Hernandez has refused to wear the badge, she is being withdrawn from the magnet school and her program at the Science and Engineering Academy, and instead will have to attend William Howard Taft HS, which is not currently involved in the ID scheme, unless she changes her position.
Civil liberties lawyers at the Rutherford Institute told Infowars.com that they are in the process of filing a temporary restraining order petition to prevent the school from kicking Hernandez out until further appeals can be made to resolve the matter. Representatives for John Jay did not return calls for comment by the time of publishing.
Andrea, backed by her family, has claimed the policy violates her religious beliefs and unduly infringes on her privacy. The controversial ID badge includes the photo and name of each student, a barcode tied to the student's social security number, as well as an RFID chip which pinpoints the exact location of the individual student, including after hours and when the student leaves campus.
The battle over the IDs has been an ongoing saga. The Hernandez family has previously attended several school board meetings, organized protests and filed formal grievances with the district over the matter, and has been backed by numerous civil rights advocates.
Infowars reporters covered a protest that took place in early October, following up with appearances by the Hernandez family on the Alex Jones Show and the Infowars Nightly News programs.
Texas Students Treated Like Cattle with Mandatory RFID Tags
In response to public outcry and pressure from rights groups, the school has offered to remove the battery and chip, but wouldn't budge on mandating the ID. Their offer would also require the Hernandez family to end their criticism and agree to comply with and even tout the policy, something Andrea's father Steve Hernandez finds unacceptable.
Steve Hernandez stated, "[A]s part of the accommodation my daughter and I would have to agree to stop criticizing the program and publicly support … it. I told [the Deputy Superintendent] that was unacceptable because it would imply an endorsement of the district's policy and my daughter and I should not have to give up our constitutional rights to speak out against a program that we feel is wrong."
Andrea has instead agreed to carry her original ID card, which was issued when she began at the school, and was told would be valid for her entire four years there.
But she has already been effectively punished for her non-compliance. She was not allowed to vote for Homecoming King & Queen because she didn't have the proper identification, and has also been barred from some school functions. The school originally threatened to suspend, fine, or involuntarily transfer students who wouldn't wear the ID once the program was fully instituted.
Deputy Superintendent Ray Galindo vowed in October that the consequences would be worse if Andrea did not change her mind: "I urge you to accept this solution so that your child's instructional program will not be affected. As we discussed, there will be consequences for refusal to wear an ID card as we begin to move forward with full implementation," Galindo wrote.
Hernandez' case first made news back in August, when the school tried to impose the new technology at the start of the school year. John Jay HS, along with other participating schools, stands to receive $2 million dollars in state funding for a program supposedly instituted to reduce tardiness and truancy. However, Hernandez and other students only qualified for the magnet school by having good attendance, grades and test scores in the first place.
http://www.spychips.com/school/NorthsideBoardMeetingReport.html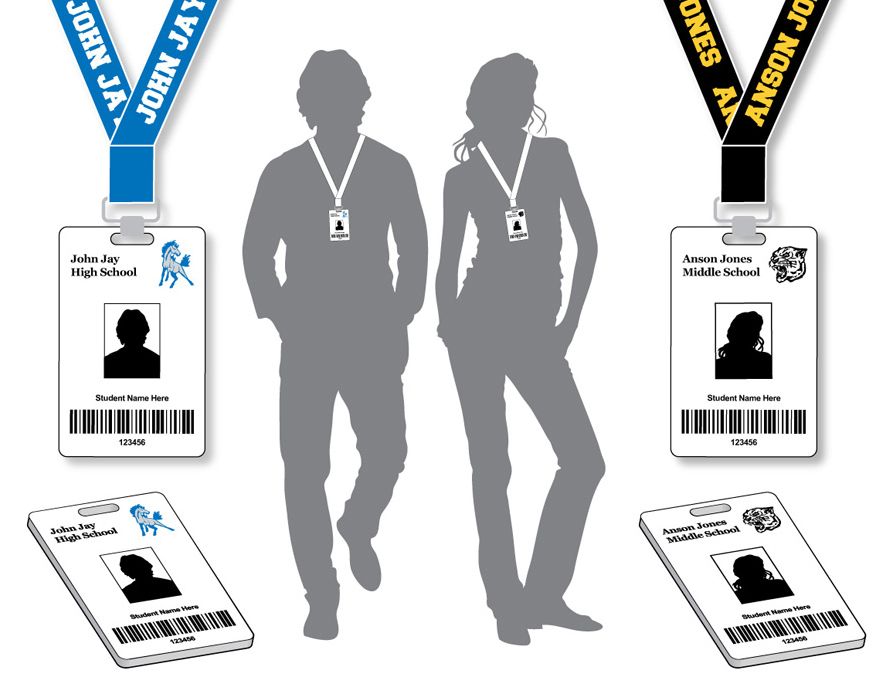 Christian Family Refuses Mandatory RFID Chip at Texas School
For many Christian families, including the Hernandez', the mandatory policy is eerily close to the predictions of Revelations 13: 16-18, which warns of the Mark of the Beast:
16 He causes all, both small and great, rich and poor, free and slave, to receive a mark on their right hand or on their foreheads, 17 and that no one may buy or sell except one who has the mark or[a] the name of the beast, or the number of his name. 18 Here is wisdom. Let him who has understanding calculate the number of the beast, for it is the number of a man: His number is 666. (New King James Version)
As such, the policy has also been considered a violation of the First Amendment to the Constitution, which guarantees the right to free speech and freedom of religion. Many also consider it to be an unreasonable and unwarranted violation of privacy, protected under the Fourth Amendment.
Gov't Bribing School Children with Candy to Wear RFID Chip
This article was posted: Monday, November 19, 2012 at 5:44 pm
---
A Family's Fight for Freedom: Lawyers Move to Block RFID Expulsion
Preliminary Injunction Sought in School RFID Tracking Badge Case
Melissa Melton
Infowars.com
November 20, 2012
Related: Student Expelled for Refusing Location Tracking RFID Badge
A Texas school district has come under legal fire after a student was expelled for failure to comply with the "School Locator Project," an RFID chip tracking program currently being piloted in a San Antonio middle and high school.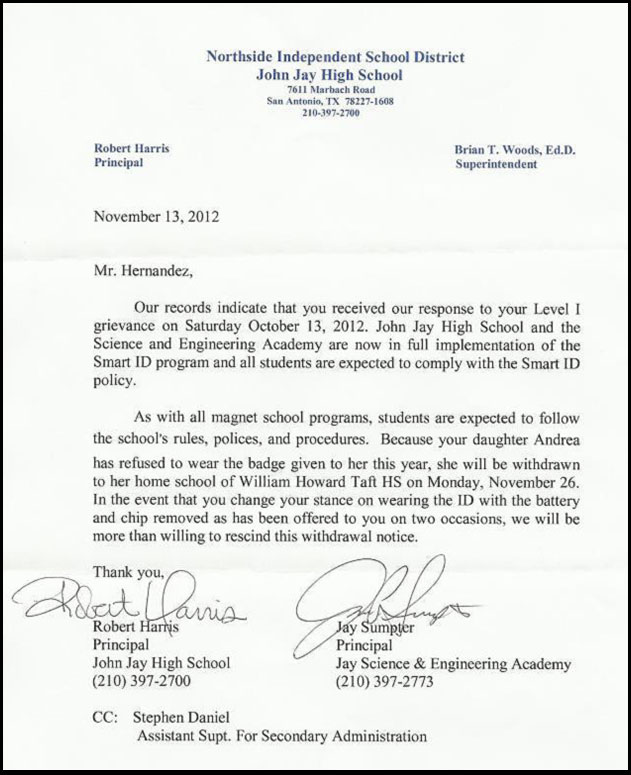 John Jay High School sophomore Andrea Hernandez was involuntarily withdrawn after protesting her school's tracking badge policy for months. When appeals to respect her rights were repeatedly ignored, the family decided to fight back, seeking legal council.
In a just-released statement, civil liberties organization The Rutherford Institute, which represents the Hernandez family, has announced it will immediately seek a preliminary injunction against the district to prevent Andrea from being moved to another school.
Under the "Smart ID" program, all 4,200 students are forced to wear an ID badge with an RFID tracking chip in it at all times to attend school. Due to her persistent refusal, the school's administration finally offered Andrea a deal; she would comply with the project by wearing a program badge with the chip removed.
Not wanting to endorse the program in any way, Andrea refused. On November 13, the school sent Andrea's father a letter expelling her because "all students are expected to comply with the Smart ID policy."
This case is quickly setting a precedent that students can be kicked out of school for not complying with programs they feel violate their rights.
"I feel it is an invasion of my religious beliefs, I feel that it's the implementation of the Mark of the Beast, I feel that it's an invasion of my privacy and an invasion of all my rights as a citizen," Andrea said at a school RFID protest shown in an Infowars report below.
"What we're teaching kids is that they live in a total surveillance state and if they do not comply, they will be punished," John Whitehead, constitutional attorney and Rutherford founder said in a telephone interview with Infowars. "There has to be a point at which schools have to show valid reasons why they're doing this."
On the district's Student Locator Project website, it notes that "Northside ISD is harnessing the power of radio frequency identification technology (RFID) to make schools safer, know where our students are while at school, increase revenues, and provide a general purpose 'smart' ID card." Although the district will pay $500,000 up front for the program, is expects to garner $1.7 million from the state government in increased attendance funds.
The district's website also confirms the "smart" student ID cards are just the newest edition to the school's surveillance grid. A letter to parents regarding the Smart ID project's implementation mentions that digital cameras have been installed in all high and middle schools and all school buses. Whitehead noted that the schools have already been fitted with 290 surveillance cameras.
In addition, according to the district, the Smart ID will "provide access to the library and cafeteria" and "allow for the purchase of tickets to the schools' extracurricular activities," meaning students who refuse to comply with the program will not be allowed to access those facilities and activities. The school also makes the ambiguous statement, "Other uses [for the Smart IDs] will be rolled out during the pilot program."
As Infowars previously pointed out, in addition to a vast privacy encroachment, the Hernandez's feel the program is a direct violation of their Christian religious beliefs, as it bears a striking resemblance to Revelations 13: 16-18 warning of the Mark of the Beast:
"16. He causes all, both small and great, rich and poor, free and slave, to receive a mark on their right hand or on their foreheads, 17. and that no one may buy or sell except one who has the mark or[a] the name of the beast, or the number of his name. 18. Here is wisdom. Let him who has understanding calculate the number of the beast, for it is the number of a man: His number is 666." (New King James Version)
The Student Locator Card program is set to expand to all 112 schools in the San Antonio Northside Independent School District.
A student's rights should not end simply because they set foot on school property. This big brother takeover in our schools is an alarming trend, as it would appear schools are attempting to condition the youngest members of our society to accept government intrusion into – and control over – their lives.
"Regimes are formulated in the schools. Every dictator – every regime-changer – has always implemented a dictatorship in the schools first," Whitehead said. "The ramifications are really ominous: if you grow up in that environment all your life, it's normal to you. We're moving into a total compliance society."
---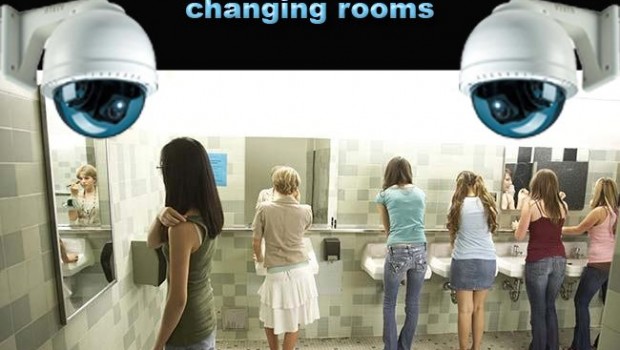 Big Brother or Peeping Tom? UK Installs CCTV in School Bathrooms, changing rooms
RT.com
September 13, 2012
Over 200 UK state schools have installed cameras in bathrooms and changing rooms to monitor students, a recent surveillance survey reported. British parents will likely be shocked by the study's findings.
The survey is based on a freedom of information request conducted by Big Brother Watch, an anti-surveillance activist group. The group said they were shaken by the results, which was much higher and more extensive than expected.
The report "will come as a shock to many parents", Nick Pickles, Director of Big Brother Watch said. "Schools need to come clean about why they are using these cameras and what is happening to the footage".
- 47,806 cameras used in 2,107 schools
- 207 schools have 825 cameras in changing rooms and bathrooms
- 90% of schools use CCTV cameras
- 54 UK schools have 1 camera or more per 15 pupils
- 106,710 CCTV cameras estimated in high schools and academies in England, Scotland and Wales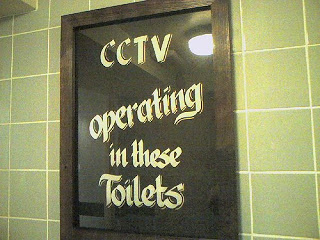 A total of 825 cameras were installed in the bathrooms and changing rooms of 207 different schools across England, Scotland and Wales, according to data provided by more than 2,000 schools.
It remains unclear where in the bathrooms and changing rooms the cameras are located, who watches the footage and whether any pupils were recorded while changing.
The principal of the Wildern School in southern England, however, said that the cameras in her school – one per bathroom – are located "nowhere near the toilet cubicles."
"The images are not looked at unless there has been a reported problem and all images are deleted after a maximum of 30 days," she said.
Video recording in toilets or changing rooms is legal, but recommended only for exceptional circumstances, the Information Commissioner's Office (ICO) reported. The ICO is an independent authority in the UK, whose duties include promoting privacy.
Research also showed that the extent of CCTV use varied widely from school to school. "With some schools seeing a ratio of one camera for every five pupils," the report said. "CCTV appears to be used as a quick fix to much more complex problems and issues that simply cannot be solved with passive surveillance."
UK schools so unsafe that surveillance needed in the most private spaces?
Since the 1990s, the UK's Home Office has spent 78 percent of its crime prevention budget on CCTV installations, and schools have likewise invested significant resources in their own surveillance equipment, the Big Brother Watch report said.
No significant research has been done into whether CCTV cameras actually lower crime rates.
Big Brother Watch was able to locate a single study by the French Institut D' Aménagement Et D'Urbanisme, which concluded that theft and burglary continued to increase after the 2007 installation of CCTV in the Île-de-France region. A marginal reduction in disorderly incidents in schools was also reported.
'Shocking' highlights
The Big Brother Watch report estimated that more than 100,000 cameras monitor students and teachers across Britain, with 90 percent of the schools surveyed acknowledging the use of some form of video surveillance.
Responses from 2,107 secondary schools showed that they used 47,806 cameras in total with more than half installed inside the schools. The Radclyffe School in Oldham surpassed all other schools in the survey, with 20 cameras total in bathrooms and changing rooms.
Sharon Holder, the GMB's national officer, told Newsvine that her trade union was disgusted with the findings.
"Placing CCTV in school bathrooms poses a worrying development in school policy and raises a number of questions," she said. "How many parents have given headteachers permission to film their child going to the toilet or having a shower? What happens to the film afterwards? How much discussion has there been on governing bodies and to what extent have councils and councilors had any input into these developments? What problems are the schools trying to solve?"
This article first appeared on RT.com.
---
Alex welcomes "America's liberty belle" Dr. Katherine Albrecht to discuss the imminent threats to our digital and personal privacy and ways to overcome warrantless government spying. Alex also covers other major news items and takes your calls.
http://www.katherinealbrecht.com/
Melissa welcomes Dr. Katherine Albrecht to discuss the imminent threats to our digital and personal privacy and ways to overcome warrantless government spying.
http://www.katherinealbrecht.com/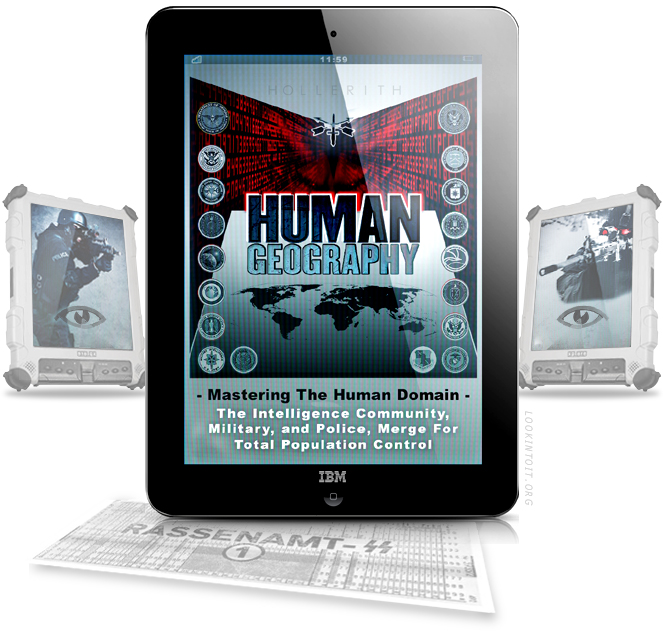 Mastering The Human Domain
Who You Are – Collected information includes names, addresses, biometrics, social media accounts .
What You Do – Travel history, communications, financial transactions and movement of physical assets.
A closer look at the upcoming Jade Helm military exercise, specifically its "master the human domain" motto, reveals a larger agenda in regards to domestic policy.
..."They're building an infrastructure of tyranny," stated Infowars David Knight. "There's a legal infrastructure with things like the NDAA, there's a technical infrastructure with things like the capability to do dragnet surveillance, and then of course there is going to be a military and law enforcement infrastructure, and those are merging."
Synopsis
Full Presentation
LINK : TOTAL POPULATION CONTROL

Dr. Oz Promotes The Mark Of The Beast
Published on Oct 10, 2016
Revelation 13:16 reads "And the second beast required all people small and great, rich and poor, free and slave, to receive a mark on their right hand or on their forehead,"
That quote leads us to the small hamlet of Geneva, Switzerland. Where the elite go about doing Lucifer's work. Geneva, Switzerland…Home of the European headquarters of the United Nations, and CERN. Geneva hosts the highest number of international organizations in the world including the United Nations High Commissioner for Refugees (UNHCR), the UN Office of the High Commissioner for Human Rights (OHCHR), the World Health Organization (WHO), the International Labour Organization (ILO), International Telecommunication Union (ITU), the International Baccalaureate Organization (IBO) and the World Intellectual Property Organization (WIPO).
Apart from the UN agencies, Geneva hosts many inter-governmental organizations, such as the World Trade Organization (WTO), the World Economic Forum (WEF), the International Organization for Migration (IOM), and the International Committee of the Red Cross (ICRC).
LINKS :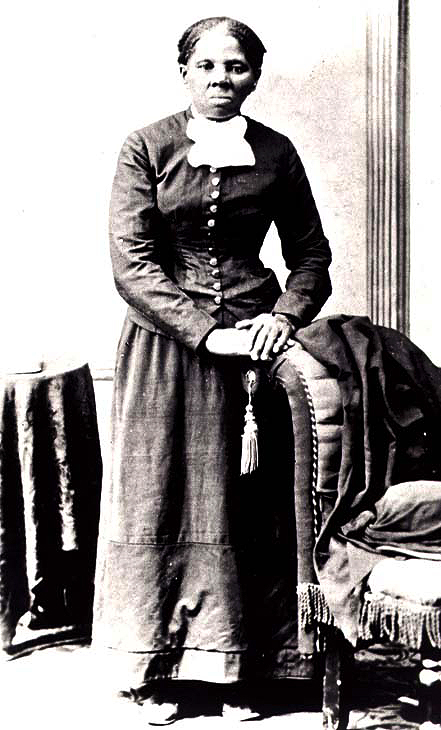 -- Harriet Tubman --
"I freed a thousand slaves; I could have freed a thousand more, if only they knew they were slaves."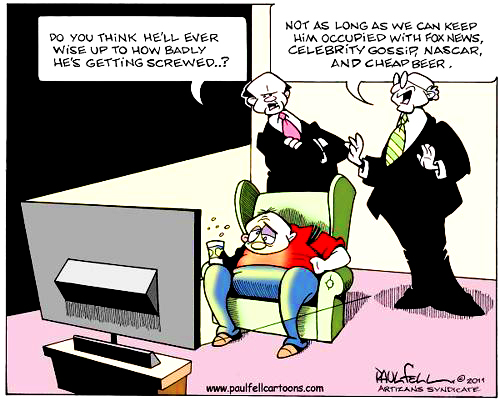 Only the vigilant can maintain their liberties, and only those who are constantly and intelligently on the spot can hope to govern themselves effectively by democratic procedures.
"A society, most of whose members spend a great part of their time, not on the spot, not here and now and in their calculable future, but somewhere else, in the irrelevant other worlds of sport and soap opera, of mythology and metaphysical fantasy, will find it hard to resist the encroachments of those who would manipulate and control it."

- Aldous Huxley -
LINK :

TOTAL SURVEILLANCE SOCIETY
LINK :
Transhumanism And The Technocratic Era

REACH OUT TO OTHERS
[Help Educate Family And Friends With This Page And The Links Below]
---
MORE:
Big Brother/Sis & Surveillance Systems
The NSA (National Security Agency)
India Biometrics 1.2 Billion People
Communications Takeover by EAS
Cell Phones Are Tracking Devices
10 Reasons Why Nothing You Do On The Internet Will EVER Be Private Again
Facedeals scans your face to customize deals
RFID chip Mandatory at Schools
Fighting Back Against Big Brother