Rev Clenard Childress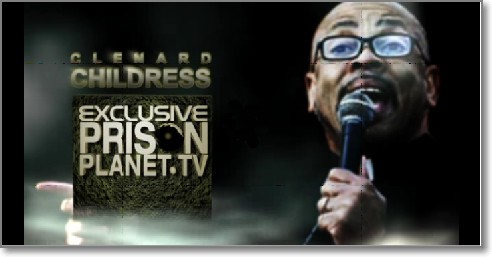 New Jersey Pastor Clenard Childress of BlackGenocide.org discusses how The Negro Project was the foundation of today's industrialized abortion industry and how its pioneer, Margaret Sanger, who is still lauded by liberals as a human rights crusader, deliberately set out to sterilize blacks and encourage abortion of black babies in pursuit of a eugenicist drive to create a racially superior master race, a goal she shared with her close friend Adolf Hitler, and one that continues to reverberate through the generations as over 1,700 black babies are killed in the United States every day.
---
Pastor Childress: The Negro Project


Childress explains how the public school system's encouragement of adolescents to have sex by handing out condoms is circumventing the authority of parents, which has led to an epidemic of sexually transmitted diseases, unwanted pregnancies and promiscuity. Childress leads the fight against the normalization of abortion, noting that after just a few weeks it's now established that babies in the womb have heart beats and brain waves. Childress highlights how the Negro Project, Margaret Sanger's eugenics plan for black Americans, targeted the systematic genocide of blacks through the promotion of abortion.

Childress explains how Sanger, a devout racist who wrote letters to and received praise from Hitler, was an advocate of social Darwinism and believed that a master race should be bred while ethnic groups deemed inferior, including African-Americans, needed to either be exterminated or their numbers reduced greatly. Sanger's sterilization and abortion programs targeting the African-American community were set up in such a way so that the victims did not become suspicious of her true intentions. Sanger knew that to offset any distrust of her motives she would have to hire black religious leaders to deliver her programs and message, which is exactly what transpired as Childress highlights.
The eugenics drive to cull the black population was also achieved by withholding benefits from blacks who refused to be sterilized or have their baby aborted, thereby using coercion to force compliance with eugenics programs. After the end of the odious Tuskeegee experiments, wherein which African-American sharecroppers were deliberately and unwittingly infected by the U.S. Public Health Service with syphilis and not treated, eugenics went underground and re-emerged through organizations like Planned Parenthood.

Sanger worked closely with members of the Third Reich and yet she is still celebrated and honored today by liberals as a pioneer of women's rights. Childress labels Sanger's origins and her background as "the best kept secret in America" but notes that people are gradually becoming aware of her providence and her deep connections to today's neo-eugenics movement and its adjutant abortion industry.

Sanger's legacy lingers on in the modern era now that the African-American birth rate has dipped below the replacement rate thanks to industrialized abortion. Childress labels this process "genocide" and points out that Sanger's program has been successful - around 52 per cent of all African-American pregnancies now end in abortion.
We encourage all our subscribers to watch this video now at Prison Planet.tv by visiting the "video reports" section. Not a member? Please click here to subscribe and get instant access to this interview, along with thousands of hours of material, including daily access to the live video stream and video archives of The Alex Jones Show.
Abortion is Eugencis, Designed to Destroy Black Americans
Alex also welcomes back to the show Pastor Clenard Howard Childress, Jr., the director of the Life Education And Resource Network (L.E.A.R.N.) in New Jersey. He produces the Black Genocide.org website and is the author of No Shepherd's Cry.
http://www.blackgenocide.org/home.html

http://www.infowarsshop.com/Maafa-21-...
Maafa 21: Black Genocide in 21st Century America

Maafa 21 is about eugenics, elitism, and well-hidden racial agendas. It's about treachery and corruption at the highest levels of political and corporate America. It's about things the media has been hiding and politicians don't want you to know.
Black Pastor Blasts Planned Parenthood
Published on Aug 14, 2015
Jakari Jackson talks with Pastor Clenard Childress about the horrors of Planned Parenthood and its racist origins.
Help us spread the word about the liberty movement, we're reaching millions help us reach millions more. Share the free live video feed link with your friends & family: http://www.infowars.com/show
>>WATCH MAAFA21 ON THIS PAGE<<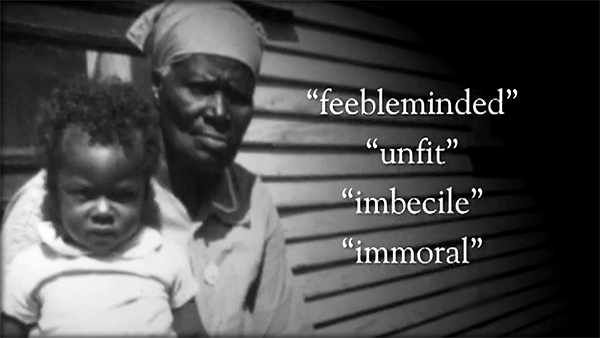 THE EUGENICIST ONSLAUGHT :
Breakdown of The Green Takeover
MAAFA 21 TRAILER
Maafa 21: Black Genocide in 21st Century Americawill take those who have sat on the sidelines of the abortion fight and drive them to the streets. This powerful DVD is about eugenics, racial agendas, and elitism. It exposes the ties between the Nazis, the American eugenics movement, Planned Parenthood, and a plan to create "racial purity" that began over 150 years ago.


They were stolen from their homes, locked in chains and taken across an ocean. And for more than 200 years, their blood and sweat would help to build the richest and most powerful nation the world has ever known. But when slavery ended, their welcome was over. America's wealthy elite had decided it was time for them to disappear and they were not particular about how it might be done. What you are about to see is that the plan these people set in motion 150 years ago is still being carried out today. So don't think that this is history. It is not. It is happening right here, and it's happening right now.
http://www.maafa21.com/order-dvd/



MAAFA21
(FULL MOVIE)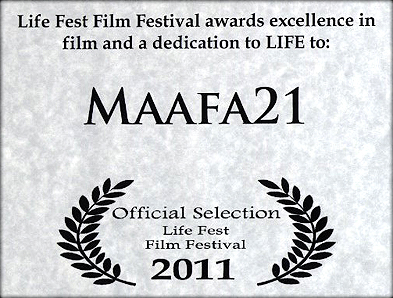 Support The Film Makers & Spread The Word : HQ Version
http://www.maafa21.com/order-dvd/
An Interview With MAAFA21 Film Maker :
MARK CRUTCHER
Planned Parenthood Exposed
SHOW NOTES AND MP3: http://www.corbettreport.com/?p=7513

Although the likes of Hillary Clinton, Barack Obama and Bill Gates are happy to sing its praises (or perhaps because they are), Planned Parenthood has a racist eugenicist past that it would prefer to sweep under the rug. The bigger problem for the organization, though, is that the past isn't over and the public is beginning to discover the real driving force behind this globalist institution. Join us this week on The Corbett Report as we pull back the curtain and expose Margaret Sanger's monstrous offspring: Planned Parenthood.
SLED: Defend the Unborn with Scott Klusendorf
Do you know how to defend your position on abortion? Do you get uncomfortable when the topic comes up? Can you back up your views with logic and reason?

Listen to this short excerpt of a talk given by Bio-ethics expert Scott Klusendorf as he explains his position to a passenger seated next to him on a plane flight.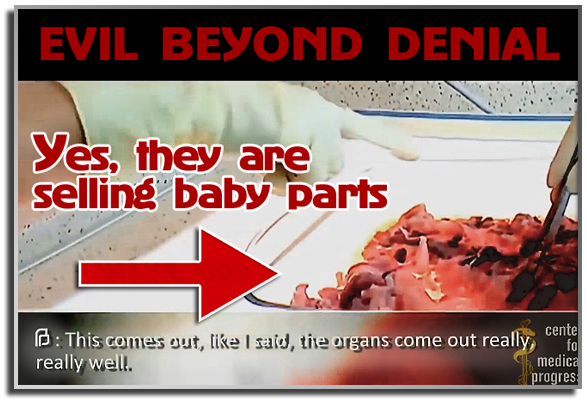 Yes, they are selling baby parts.
Published on Aug 8, 2015
Yes, they are selling baby parts. There are literally hours of unedited video of them haggling over specific pieces in Planned Parenthood offices across the country. But don't let the truth get in the way of a good old fashioned false debate...
All Planned Parenthood undercover videos can be found on the official YouTube channel for The Center for Medical Progress here: https://www.youtube.com/playlist?list...
Here is the latest "Intact Fetuses 'Just a Matter of Line Items' for Planned Parenthood TX Mega-Center: https://www.youtube.com/watch?v=egGUE...
LINK :
Yes, they are selling baby parts

REACH OUT TO OTHERS
[Help Educate Family And Friends With This Page And The Links Below]
---
Do you know how to defend your position on abortion? Do you get uncomfortable when the topic comes up? Can you back up your views with logic and reason?