THE CRIMINAL CLINTONS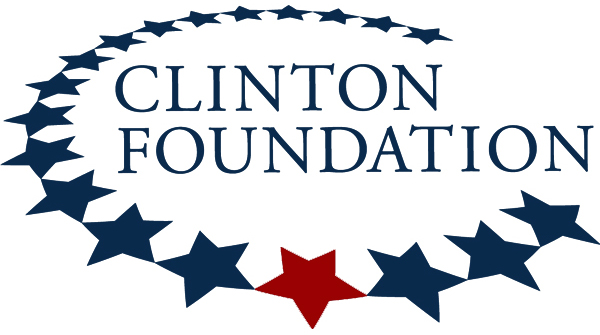 The Clinton Foundation is a "massive spider web of connections and money laundering implicating hundreds of high-level people," according to an anonymous insider who revealed why the FBI stopped short of indicting Hillary Clinton. Before FBI Director James Comey announced the FBI wouldn't recommend pressing charges against Clinton, an insider with "intimate knowledge of the inner workings of the Clinton case" hosted a little-publicized AMA session on 4Chan, and the statements he made on July 2 corroborate with later developments of the scandal. "There is enough for her and the entire government to be brought down," he revealed. "People do not realize how enormous this whole situation actually is." "Whether she will be [indicted] or not depends on how much info others involved gets out, and there are a lot of people involved."Since then, both the FBI and the DOJ declined to press charges against Clinton, and other sources revealed the Clinton Foundation is now under scrutiny.
"The problem is with the Clinton Foundation as I mentioned, which you should just imagine as a massive spider web of connections and money laundering implicating hundreds of high-level people," the source said. "Though I do not have a high opinion of Hillary, she is just a piece – albeit a big piece – of this massive sh*tstorm."
http://www.infowars.com/fbi-source-clinton-foundation-can-bring-down-entire-government/
------------------------------------------------------------------
WikiLeaks
Upcoming Publications
--->>> Be sure to click on Page 2 for a compilation of video reports on WikiLeaks Releases <<<---

---
Assange: WikiLeaks to release all US election docs by Nov. 8
Published on Oct 4, 2016
WikiLeaks will release documents on the US presidential elections before November 8, the group's founder, Julian Assange, said in an eagerly anticipated address via videolink at the Volksbuhne Theater in Berlin to mark WikiLeaks' 10th anniversary.
READ MORE: http://on.rt.com/7qyl

https://wikileaks.org/10years/WikiLeaks10yrsPressPack.pdf
FULL VIDEO :
https://www.youtube.com/watch?v=x6mARUrPtXk
10:00 Introduction by Sarah Harrison, WikiLeaks Journalist
10:10 10 year video
10:15 Sarah Harrison on history, propaganda attacks, lessons learnt
10:30 John Goetz, German based investigative journalist, and Stefania Maurizi, Investigative
journalist for L'Espresso, Italy, on publication model and partnerships
10:40 Assassinate Assange video
10:43 Melinda Taylor, Lawyer for Julian Assange, on legal threats and status
10:55 UN Press Conference video
11:00 Julian Assange, Founder and Publisher of WikiLeaks
11:10 Questions from press
11:30 End
[source 2]
https://www.youtube.com/watch?v=kGVTd5Dpbo0
---
The Wikileaks Bombshell You Never Heard About




Clinton Campaign Email Outlines Effort "To Produce An Unaware And Compliant Citizenry





Published on Oct 11, 2016

While the media was distracting you with Trump saying the word "pussy" 11 years ago, huge revelations emerged.


Published on Oct 11, 2016

http://www.infowars.com/clinton-campa...

A Clinton campaign email released as part of the Wikileaks data dump earlier today talks about the need to maintain political power by producing "an unaware and compliant citizenry".
Julian Assange Clinton Will Put Nooses Around Everyones Necks
- Still Report #1175 -
Links :
Julian Assange Special:
Do Wikileaks have the email that'll put Clinton in Prison?
Published on Aug 6, 2016
Afshin Rattansi goes underground with Julian Assange. We talk to the founder of Wikileaks about how his recent DNC leaks have no connection to Russia. Plus what are Hillary Clinton's connections to ISIS and Russia.
Link :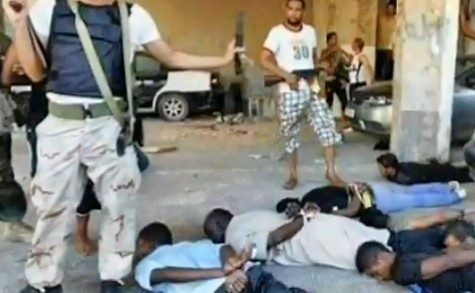 Al-Qaeda Assists In The Destabilization Of Libya With GENOCIDE!
NATO-backed Libyan rebels are rounding up thousands of innocent black migrants and taking them to prison camps as part of mass reprisals that include reports of indiscriminate killings, mistreatment and torture, as the "humanitarian" veneer of the west's military intervention quickly crumbles.
LINK :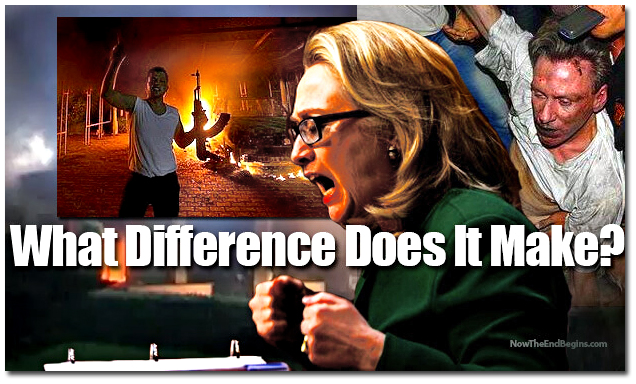 Benghazi Report Proves Clinton Lied
Published on Jun 29, 2016
The Obama administration was more concerned with saving political face prior to the election then it was with saving Ambassador Stevens. Not only did Hillary Clinton know it was a terrorist attack prior to pushing the "youtube video" narrative, but we see there was a concerted effort behind the scenes to save face on behalf of the Obama Administration who only cared about a perceived "win" for votes.
Help us spread the word about the liberty movement, we're reaching millions help us reach millions more. Share the free live video feed link with your friends & family: http://www.infowars.com/show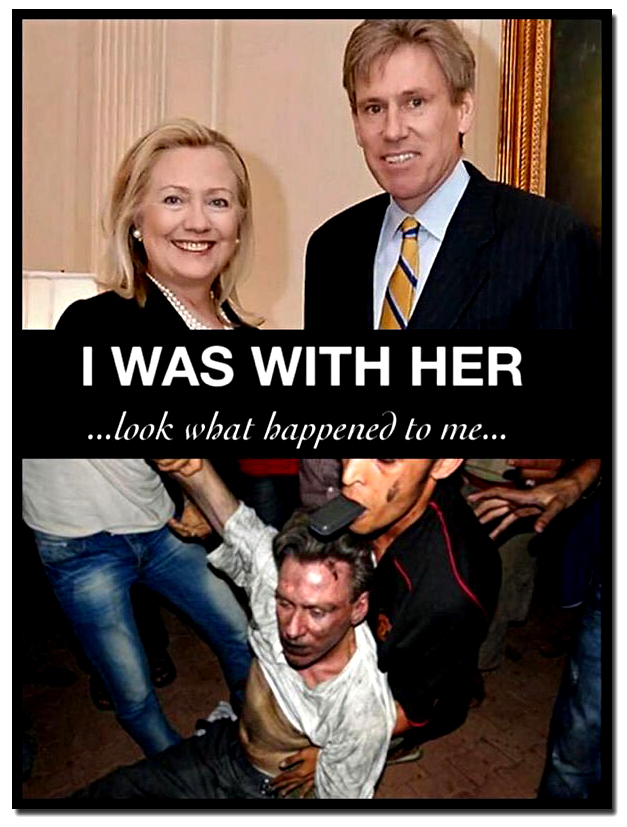 Benghazi Hero: The Fall Of Hillary Is Imminent
Published on May 13, 2016
Benghazi hero and author of the now movie 13 Hours Kris Paronto speaks out on how he feels seeing Hillary Clinton running for President after she caused the death of his friends and ambassador Christopher Stevens.
LINK :
Hillary Clinton Is A Threat To All Of Humanity
Published on Jul 25, 2016
TRANSCRIPT AND SOURCES: https://www.corbettreport.com/?p=19281
Hillary Rodham Clinton is a Wall Street-backed warmonger whose potential election as President of the United States this November poses an existential threat not just to Americans but to all of humanity.
LINKS :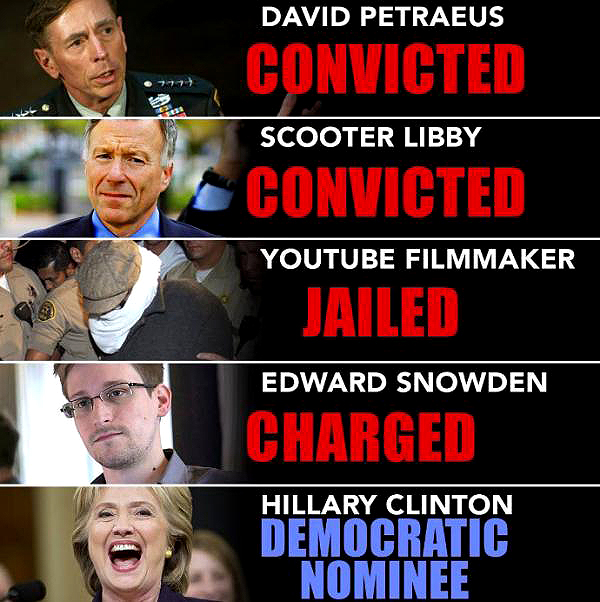 CLINTON & THE LAWLESS OLIGARCHY

Published on Jul 5, 2016
CLINTON & THE LAWLESS OLIGARCHY: This "Republic" is officially dead. The criminal international banksters RULE this country.
LINK: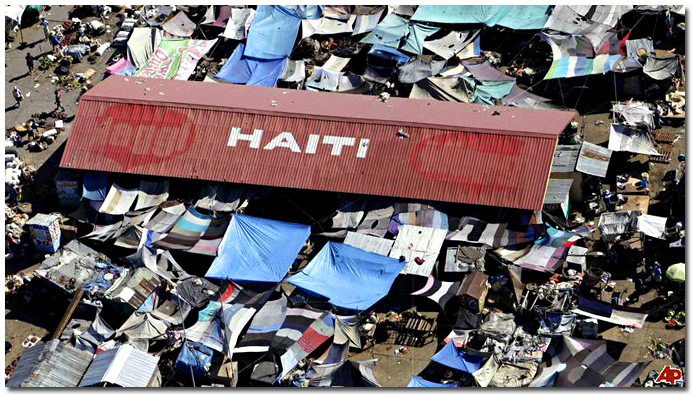 What Hillary Clinton Did To Haiti, Will Scare You To Not Vote For Her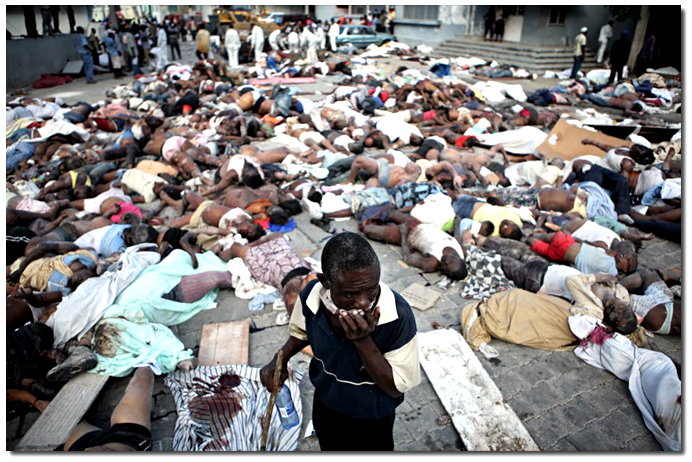 Published on Aug 3, 2016
In this video Luke Rudkowski interviews Haitian American Joseph Mathieu a member of the Haitian community that has been in the streets protesting against Hillary Rodham Clinton.
Support WeAreChange by Subscribing to our channel HERE http://www.youtube.com/subscription_c...
Visit our main site for more breaking news http://wearechange.org/
Patreon https://www.patreon.com/WeAreChange?a...
SnapChat: LukeWeAreChange
Facebook: https://facebook.com/LukeWeAreChange
Twitter: https://twitter.com/Lukewearechange
Instagram: http://instagram.com/lukewearechange
Rep WeAreChange Merch Proudly: http://wearechange.org/store
OH YEAH since we are not corporate or government WHORES help us out http://wearechange.org/donate
We take BITCOIN too
12HdLgeeuA87t2JU8m4tbRo247Yj5u2TVP

Published on Jun 19, 2016
Investor and financial crimes researcher Charles Ortel joins me to uncover what he is calling "the "largest unprosecuted charity fraud ever attempted." Charles reports that the Clinton Foundation is part of an "international charity fraud network whose entire cumulative scale approaches and may even exceed $100 billion, measured from 1997 forward." And the most shocking aspect of the Clinton Foundation's missing Billions is that much of it was stolen from those who need it most, the world's poorest of the poor. Along with the Bush crime family, the Clintons formed The Clinton-Bush Haiti Fund after the devastating 2010 Haiti earthquake. Charles says, "What the Clintons have done, is they are stealing the people's physical gold in Haiti, as well as perhaps stealing or diverting massive sums that were sent towards Haiti and refusing to make an accounting for it."
This is a story of fraud and corruption so vast in scope that it should result in putting the Clintons in prison, not back in the White House.
You can get the very latest research from Charles, including 40 soon-to-be-released research reports about Clinton Foundation fraud, by visiting him at his site CharlesOrtel.com
For REAL News & Information 24/7:
http://sgtreport.com/
http://thelibertymill.com/
MUSIC CREDIT:
Chris Zabriskie 'Cylinder Three'
Licensed under Creative Commons "Attribution 3.0" http://creativecommons.org/licenses/b..."http://creativecommons.org/licenses/b...
The content in my videos and on the SGTbull07 - SGTreport.com channel are provided for informational purposes only. Use the information found in these videos as a starting point for conducting your own research and conduct your own due diligence BEFORE making any significant investing decisions. SGTbull07 - SGTreport.com assumes all information to be truthful and reliable; however, I cannot and do not warrant or guarantee the accuracy of this information. Thank you.

Haitians Protest Outside Hillary Clinton's Office Over 'Billions Stolen' by Clinton Foundation
Published on Mar 20, 2015
Haitians Protest Outside Hillary Clinton's Office Over 'Billions Stolen' by Clinton Foundation (March 20, 2015)
Black Lives DON'T Matter in Haiti
Black Lives DON'T Matter in Haiti




BUSTED! New Clinton Scandal Rocks The Internet!

WARNING: The Clintons Plundered Haiti

SPECIAL REPORT! On January 12, 2010 a massive 7.0 earthquake struck Haiti, devastating the island and killing over 300,000 people. Haiti's problems were sever and the devastation created new opportunities for predators to take full advantage of the situation and use the tragedy to prey upon the victims for personal gain and profit. The country was declared open for business and while the Haitian people suffered the Clintons cashed in.

The Clinton Campaign scrambles to cover up their latest scandal regarding Hillary's role in a Pay-To-Play money laundering scheme that robbed Haiti of over a $ Billion worth of relief money.

Hillary Clinton Supporters… let's journey back six years to January 12, 2010. Hillary Clinton had been the United States Secretary of State for about a year when a catastrophic 7.0 earthquake crisis rocked Haiti 16 miles west of Port-au-Prince. Somewhere between 160,000 to 316,000 Haitians died while 2 million Haitians were displaced. The survivors cobbled together what they could, creating temporary communities as they waited for the world to help only to have the globalists build an 18 million dollar Olympic Soccer field in plain view magnifying the Haitians suffering.

And in walked the Clintons and the United Nations bringing with them a Cholera epidemic that infected 700,000 Haitians and killed at least 9,000, $6 Billion of aid that was mysteriously squandered, Formaldehyde laced Cancer Causing Trailers and a legion of corporations that would use Haiti's Humanitarian Crisis to line their own pockets taking 25% off the top of every project they were awarded.
Exclusive:
Total Clinton/UN Stand Down in Haiti's Hurricane Hell On Earth
Published on Oct 17, 2016
UN Helicopters Refuse to take dying people to a hospital 30 minutes away.
Crowds rioting in anger at the Clinton's Billion dollar theft.
Alex Jones sets the scene of the utter destruction in Haiti left in the wake of hurricane Matthew as documented by the Infowars crew who were sent to bring aid and raise awareness for the relief effort.
MORE HERE :
SHOCK FOOTAGE: Clinton Foundation Devastation Of Haiti Revealed
https://www.youtube.com/watch?v=Qm27MDUx7as
Shocking Footage: Media Caught Covering Up Clinton's Ongoing Looting Of Haiti
https://www.youtube.com/watch?v=3IWrPXt7NJ4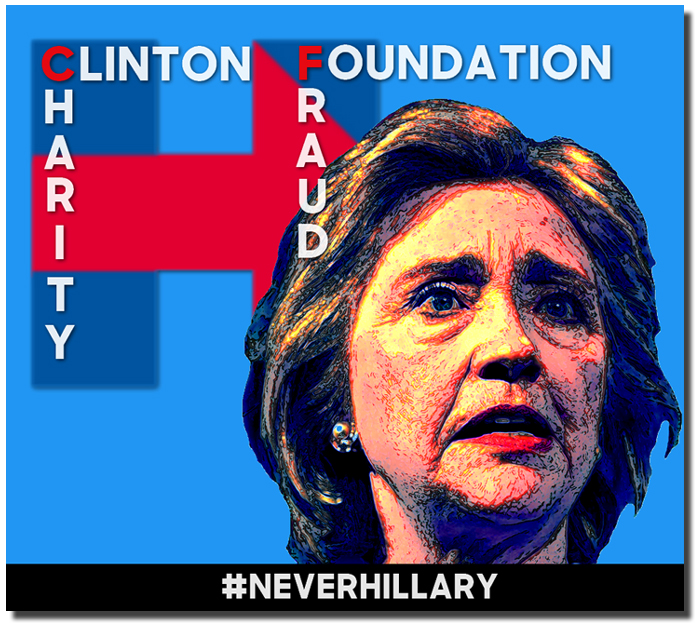 BOMBSHELL : Charity Fraud In The Billions of Dollars!!
Charles Ortel-Clinton Foundation $100 Billion Criminal Conspiracy
Published on Jul 24, 2016
How much money has the Clinton Foundation raised globally? Wall Street financial expert Charles Ortel says it's a "$100 billion criminal conspiracy" and goes on to say, "I think it is a disgrace. To put that number into perspective, depending on how you look at the Bernie Madoff Ponzi scheme, that was either $40 billion to $60 billion. This is $100 billion, and maybe more."
How much Clinton Foundation money actually makes it to charitable causes? Ortel says, "It's impossible to tell from the filings. You are supposed to tell from the filings, and it's impossible to tell. One of the biggest expenses in the recent period in the Clinton Foundation is for
Pharmaceuticals for supposedly fighting HIV Aids. If this were a well-run charity, you would provide a detailed breakdown of what pharmaceuticals by type and at what price. There is none of that disclosure. You don't know if that pharmaceutical number is completely made up or not. You have no way of telling, and the auditors have never done their work. This is why I say this is a text book case study in global charity fraud. It needs to be exposed as such."
Join Greg Hunter as he goes One-on-One with Clinton Foundation investigator Charles Ortel, who is also Managing Partner of Newport Value Partners.
All links can be found here: http://usawatchdog.com/clinton-founda...
http://usawatchdog.com/donations/
The Clinton Foundation Exposed
- Charles Ortel and Stefan Molyneux -
State, federal, and foreign laws bar public charities from being run for private gain in interstate commerce. Charles Ortel joins Stefan Molyneux to discuss the arguments and evidence which show the fraud and illegality of the Clinton Foundation operations. Charles Ortel is an investor and writer who graduated from Horace Mann School, Yale College and Harvard Business School. Mr. Ortel has been one of the leading voices in exposing the corruptions of the Clinton Foundation.
Link :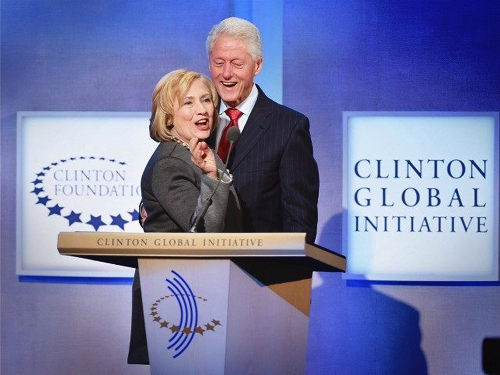 Charles Ortel: Clinton Foundation Largest Charity Fraud Ever Attempted


Published on May 31, 2016
Jason Burack of Wall St for Main St interviewed returning guest, Wall St veteran, investor and whistle blower, Charles Ortel http://charlesortel.com/
Charles is and investor and writer interested in economics, geo-politics, history, travel and just, lasting peace.
During this 40+ minute interview, Charles talks extensively about his in depth research into the financials of the Clinton Foundation and the potential more than $100 billion in solicitation and wire fraud they may have committed.
Charles talks about how this charity went out of its way to not have any required financial statements and audits since its inception in 1997.
Charles thinks there's potentially millions of cases of wire fraud and solicitation fraud in all US states, national charges and also international charges for fraud against the Clinton Foundation.
Jason also asks Charles about the Hillary Clinton email scandal.
To wrap up the interview, Jason then asks Charles about why the US stock market hasn't crashed yet given how bad things are in the global economy, why holding physical gold is a good idea and how the US economy can be fixed long term and put on much sounder footing.
Please visit the Wall St for Main St website here: http://www.wallstformainst.com/
Follow Jason Burack on Twitter @JasonEBurack
Follow Mo Dawoud on Twitter @m0dawoud
Follow Wall St for Main St on Twitter @WallStforMainSt
Also, please take 5 minutes to leave us a good iTunes review here! https://itunes.apple.com/us/podcast/w...
If you feel like donating fiat, Bitcoin, Bitgold, gold or silver, Wall St for Main St accepts donations on our main website.
Wall St for Main St is also available for personalized investor education and consulting! Please email us to learn more about it!
CLINTON CASH OFFICIAL DOCUMENTARY MOVIE ( FULL )
Published on Jul 23, 2016
**PLEASE DONATE TO GET THIS TRANSLATED TO SPANISH AND CAPTIONED FOR THE DEAF TO INFORM HILLARY'S BASE AND OTHERS OF HER TRANSGRESSIONS**
Link to donations: https://www.indiegogo.com/projects/tr...
Download Link: (Wait for page to load, click green "download" button) http://en.savefrom.net/#url=http://yo...
-FACT CHECKER SHEET WITH SOURCES:
https://docs.google.com/document/d/1p...
Clinton Cash, is a feature documentary based on the Peter Schweizer book that the New York Times hailed as "The most anticipated and feared book of a presidential cycle."
Clinton Cash investigates how Bill and Hillary Clinton went from being "dead broke" after leaving the White House to amassing a net worth of over $150 million, with over $2 billion in donations to their foundation. This wealth was accumulated during Mrs. Clinton's tenure as US Secretary of State through lucrative speaking fees and contracts paid for by foreign companies and Clinton Foundation donors.
*Link to buy the book that inspired the movie*: https://www.amazon.com/Clinton-Cash-F...
-They have released the main video again, so give their link a click so they get the ad money, it's only right: http://www.breitbart.com/big-hollywoo...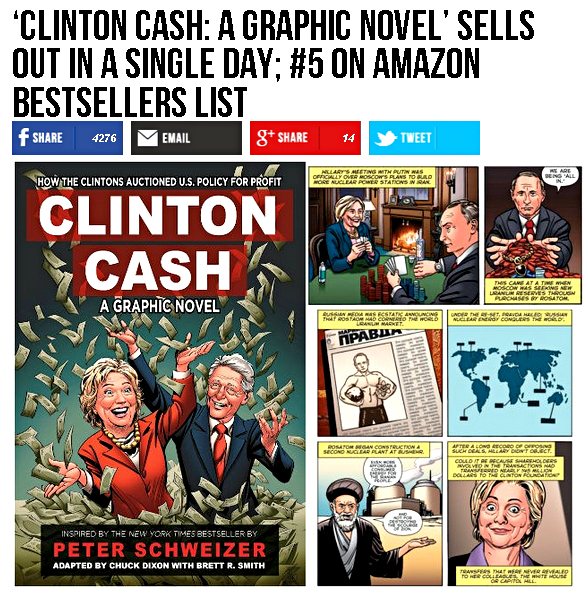 The graphic novel inspired by the New York Times bestselling investigative blockbuster Clinton Cash has entered a second printing just 24 hours after its official launch and now stands at #5 on the Amazon bestsellers list.
Clinton Cash author and Breitbart Senior Editor-at-Large Peter Schweizer told Fox & Friends that the graphic novel conveys the fact-based reporting in his book "in a way that makes it accessible to people who don't have time to sit down and read a serious nonfiction book."
Like the New York Times bestselling book and documentary film it's based on, Clinton Cash: A Graphic Novel, adapted by Chuck Dixon and Brett R. Smith, follows the shady connections and dealings between the Clinton Foundation donors, paid speeches given by Bill Clinton, and actions approved by the U.S. State Department while Hillary Clinton was Secretary of State.
"I think millennials love this sort of approach because it's humorous. They put in humor. It's a lot of great visual images," Schweizer said of the book.
"Stunningly illustrated, hilariously retold, and inspired by the blockbuster book that reshaped the contours of the presidential election, Clinton Cash: A Graphic Novel brings to life Hillary and Bill's brazen plot to fleece the planet for maximum profit," publisher Regency said in a release.
Clinton Cash: A Graphic Novel is available online for purchase in hardcover and as an e-book.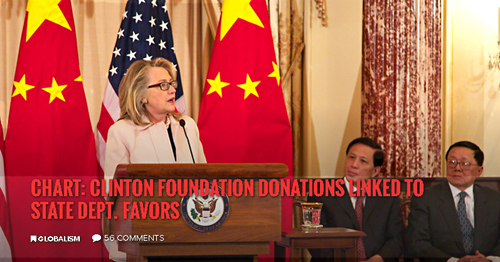 The "Pay-to-Play" Connections Chart :
http://www.infowars.com/chart-clinton-foundation-donations-linked-to-state-dept-favors/
The recent release of additional private emails from former Secretary of State Hillary Clinton's private email servers based at her New York home provide a clearer picture of the "pay-to-play" connections between Clinton's State Department, her and her husband's and daughter's Clinton Foundation and Clinton Global Initiative, and the private investment consulting and investment firm of Teneo Holdings, Inc. in Manhattan.
Donor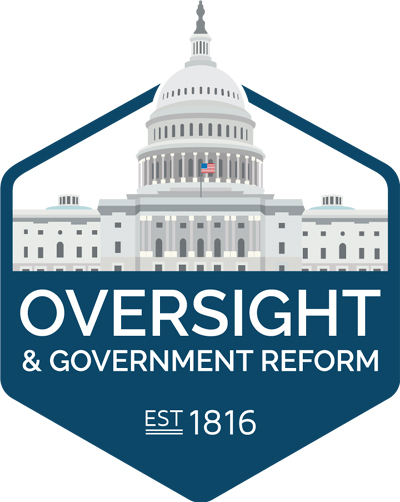 [SHE LIED!]
Congress Lobbies For Perjury Charges Against Hillary
[Starts @14:32]
Published on Aug 17, 2016
Alex Jones breaks down how the legislative branch is taking action where the FBI would not.
Help us spread the word about the liberty movement, we're reaching millions help us reach millions more. Share the free live video feed link with your friends & family: http://www.infowars.com/show
Link :
George Soros - Divide and Conquer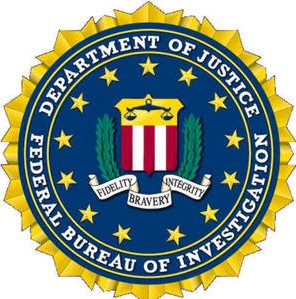 Hillary Clinton vs. James Comey: Email Scandal Supercut

Published on Jul 5, 2016
Hillary Clinton 2015 vs FBI Director James Comey 2016
Subscribe to Reason TV for daily content like this: http://bit.ly/1Ocr2AL
Approximately 1:45 minutes.
Produced and edited by Austin Bragg. Music by Kevin MacLeod.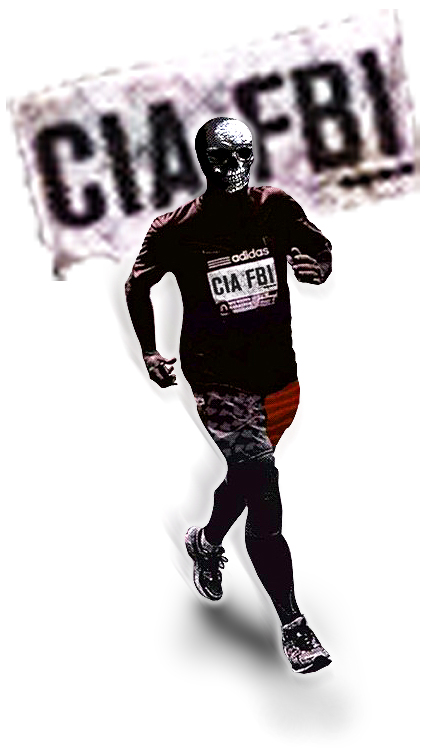 WikiLeaks, Hillary-Gulen Intimate Ties & How Clintons Gave Birth to Mullah Gulen's Terrorist Network
In this episode of Spotlight with Sibel and Spiro we discuss the notorious USA-based Mullah Fethullah Gulen and Operation Gladio B in light of Wikileaks' recent announcement that they plan to release a new batch of e-mails exposing the intimate ties between Hillary Clinton and Gulen's 25+ Billion shady network. Sibel Edmonds explains how Fethullah Gulen was brought into the United States during the Clinton Administration, and how Bill Clinton's White House, the State Department and the Justice Department's Janet Reno provided the infamous mullah and his terrorism-heroin operations with blanket immunity and protection. We also take a look at Clinton's hand-picked handlers, Graham Fuller and Mark Grossman, selected to manage and direct Gulen's cells in the U.S. and abroad.
SHOW NOTES
Sibel Edmonds- Turkish Intel Chief Exposes CIA-Gulen Terror Operation in Central Asia
YouTube-Corbett Report (Video): Sibel Edmonds on Gladio B – Part I
Sibel Edmonds' State Secrets Privilege Gallery
YouTube- Corbett Report (Video): Who is Graham Fuller?
YouTube-Lew Rockwell : The Boston Bombing, the CIA, Graham Fuller & the US Empire
YouTube- Corbett Report: Turkish Coup Plotter Fethullah Gulen
Wikileaks: Clinton-Gulen E-mails
ESSENTIAL BACKGROUND

| | | |
| --- | --- | --- |
| Gladio Revisited | 1 Gladio_B | 2 Gladio_B |
| As one of the most thoroughly-documented examples of a decades-long program of officially-sanctioned false flag terror, Operation Gladio remains a woefully under-reported piece of the War on Terror puzzle. Today we go behind the trite summarizations of this program to look at it in-depth, examine its roots, and discover how it is continuing to operate right through to the present day. | In this ground-breaking interview, famed FBI whistleblower and Boiling Frogs Post founder Sibel Edmonds lays out the thread connecting NATO's Gladio operations to Turkish paramilitaries and ultra-nationalists, and how the operation continues through cooperation with terrorists and the Islamization of Central Asia and the Caucasus. From Abdullah Catli's remarkable life (and death) to the rise of Fethullah Gulen's $25 billion (CIA-supported) Islamic network to the NATO takeover of the Afghan poppy crop in the wake of 9/11, you won't want to miss a moment of this riveting conversation. | Sibel Edmonds of BoilingFrogsPost.com joins us for the second part of our series on Gladio B, the NATO-directed effort to radicalize, enable and protect Islamic terrorists to further their own geopolitical ends. This time we discuss recent events, like the US Embassy bombing in Ankara and the catch-and-release of Osama Bin Laden's son-in-law in Turkey, before going back to the 1990s for more on the roots of the Gladio B operation and its tie-in to stories like that of Yasin al-Qadi. We shine a light on the FBI agents who were working on shutting down terrorist finance networks, and how they were shut down by elements of the State Department and the CIA. We also answer comments and questions from listeners of our first conversation. |
| | * watch all six videos here : | |
| | | |
Links :
Proof: Bin Laden Death Another Govt Lie
CIA Admit Making Fake Bin Laden Videos
Troops Protect Government Drug Dealing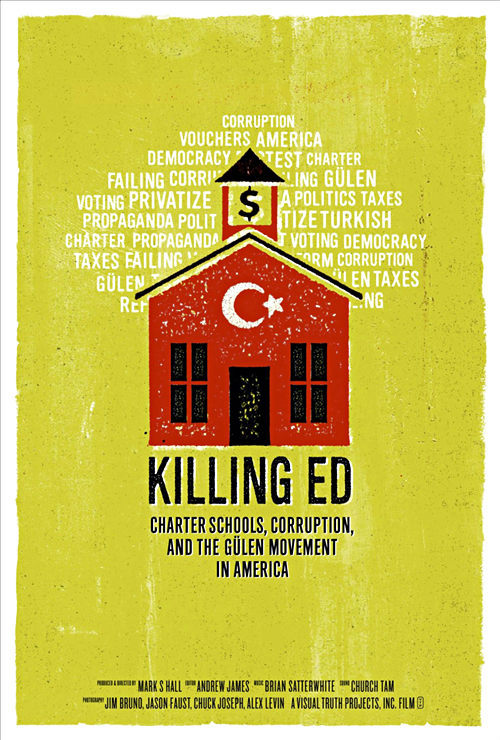 Arrangement Between Gülen Schools And The CIA Exposed!

Radical Imam Is Teaching At A School Near You!

Gulen Charter Schools A Wolf In Sheep Clothing CBN NEWS

A memoir by a top former Turkish intelligence official claims that a worldwide moderate Islamic movement based in Pennsylvania has been providing cover for the CIA since the mid-1990s.

The memoir, roughly rendered in English as "Witness to Revolution and Near Anarchy," by retired Turkish intelligence official Osman Nuri Gundes, says the religious-tolerance movement, led by an influential former Turkish imam by the name of Fethullah Gulen, has 600 schools and 4 million followers around the world.
http://www.infowars.com/islamic-group...
** http://www.infowars.com/turkish-imams...
* Joe Biggs Report https://www.youtube.com/watch?v=mBhiM...

The largest Charter School network in the US, receiving over $500 Million in taxpayer money annually is being run by an Islamic cleric, Fethullah Gülen, exiled from Turkey in 1999 for trying to establish an Islamic State, a transnational caliphate. Is he educating your child? Are you paying for him to educate your neighbor's children.
We interview filmmaker Mark Hall, producer and director of "Killing Ed", an investigative documentary on Charter Schools, corruption and the Gulen movement.
http://www.theatlantic.com/education/...

Fetullah Gülen has been called the world's top public intellectual and the face of moderate Islam. He has held court with Pope John Paul II and received praise from former President Bill Clinton.

"You're contributing to the promotion of the ideals of tolerance and interfaith dialogue inspired by Fetullah Gülen and his transnational social movement," Clinton told audience members during a video address at the World Rumi Forum in 2010.

Yet others have branded Gülen a wolf in sheep's clothing and a modern day Ayatollah Khomeini. CBN News recently took a closer look at the the life of the reclusive imam who directs a global Islamic movement from the Pennsylvania mountains.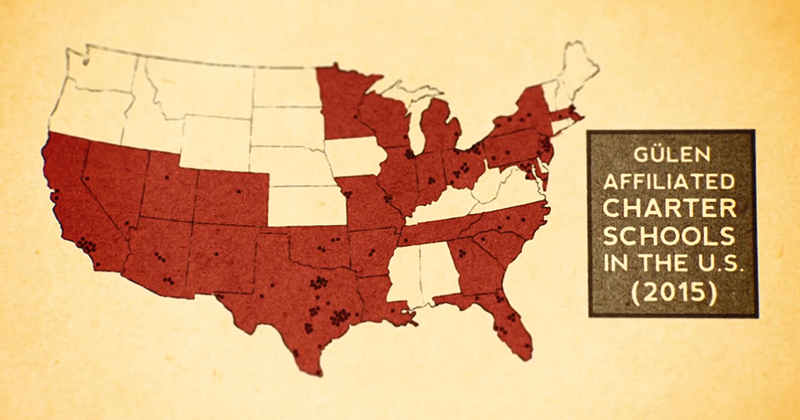 Gulen Charter Schools Investigation Press Conference


Published on Mar 31, 2016
Robert Amsterdam, lawyer at Amsterdam & Partners LLP, holds press conference updating the public on the latest developments and upcoming legal suits relating to alleged illegal conduct by the U.S. charter school network controlled by controversial Turkish cleric Fethullah Gülen.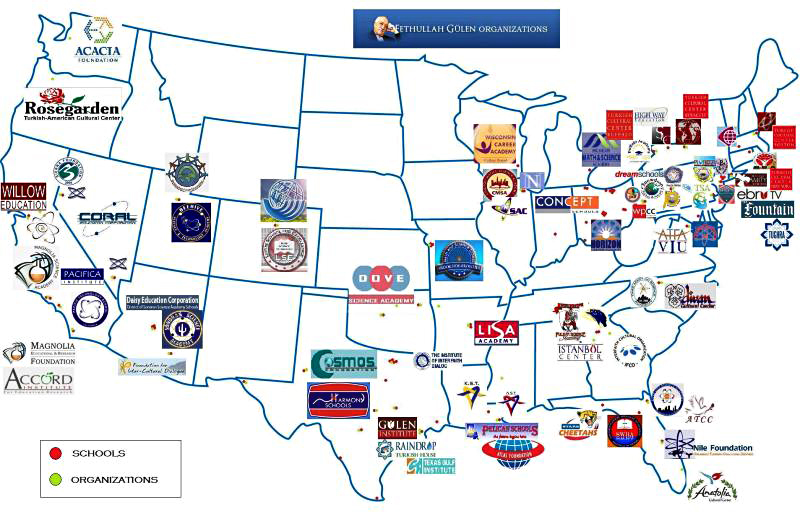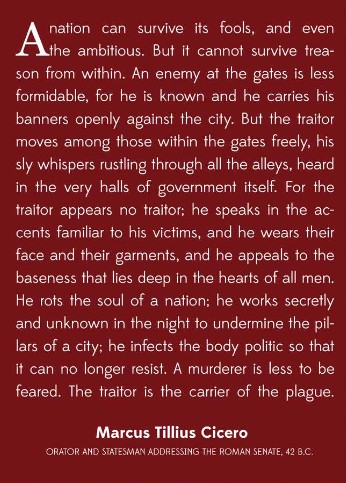 Meet The Clintons
Published on Oct 10, 2012
DOCUMENTATION: http://www.corbettreport.com/?p=5843
Shameless liars. Committed globalists. Inveterate womanizers. Unrepentant drug runners. Unconvicted money launderers. Fake humanitarians. And two of the most popular politicians in America. Meet the Clintons.
LINKS :

The Clinton Chronicles
On January 20,1993 William Jefferson Clinton became the 42nd president of the United States. at the time, most Americans were not aware of the media black out that kept this information from the public.
As State Attorney General and later, Governor Bill Clinton in twelve years achieved absolute control over the political, legal and financial system of Arkansas As President he would attempt to do the same with the nation by bringing members of his inner circle with him to Washington.
The Hijacking of America was well underway,and its impact on future generations would be incalculable. Embrace yourselves for "Cocaine is stronger than the Constitution' The Clinton's are the new law leaving a blood-trail of Innocent Victims Bodies abroad in the USA.

The New Clinton Chronicles 2015
Published on Sep 16, 2015
Clinton insider, Larry Nichols, tears open the Clinton machine and exposes their colossal list of lies, deceptions and depravities. From Bill Clinton's bizarre sexual history and involvement with trafficking cocaine into the U.S., to Hillary's trail of death as secretary of state and her rise to the presidency: the blood is spilled as the gloves come off.
Related:
DRUDGE: 'WHY AREN'T WE SEEING HILLARY'S LOVERS?' - http://www.infowars.com/drudge-why-ar...
LINKS :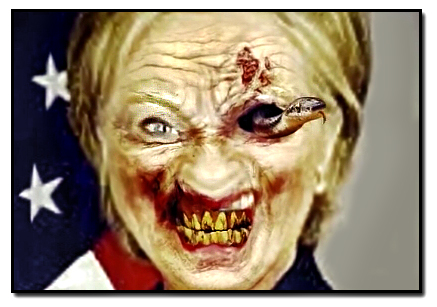 Clinton Gets Rapist Off
Hillary Clinton: Rape Enabler
[Clinton tells of defense of child rapist in newly unearthed recordings]
- Still Report #1128 –

In 1975, a young lawyer helped get a sex offender off with time served who had brutally raped a 12-year girl. Her name was Hillary Rodham.

Hillary Clinton: Rape Enabler

Hillary - the women's rights champion - defended a child molester who raped a 12-year-old girl, then laughed about knowing he was guilty.
12 Year Old Girl Who Was Raped And Tortured Confronts Hillary Clinton
Published on Nov 1, 2016
Rape victim Kathy Shelton joins Alex Jones to discuss what happened to her when she was only 12 and then tells Hillary Clinton, the woman who kept the man who raped her out of prison what she thinks of her.
Bill Clinton Victims Hold Press Conference with Trump




Why Bill Clinton's Rape History Matters To Hillary Clinton

Just before the Donald Trump vs. Hillary Clinton debate, Paula Jones, Kathleen Willey and Juanita Broaddrick, who are all victims of Bill Clinton's horrible treatment of women, and Kathy Shelton who Hillary Clinton attacked when she was only 12 years old held a joint press conference to expose the Clintons. Media analyst Mark Dice has the story.
Hillary Clinton defended a child rapist even though she knew he was guilty and that he'd be set free to rape again. Just like she enabled her husband's predatory behavior for decades in an effort to further her own political agenda.

How can Hillary Clinton claim to be a champion of women's rights when she's blamed her husband's victims and then destroyed their lives and reputations?

EXCLUSIVE
— Video Interview: Bill Clinton Accuser Juanita Broaddrick Relives Brutal Rapes —
LINK :
http://www.breitbart.com/2016-presidential-race/2016/10/09/breitbart-news-exclusive-video-interview-bill-clinton-accuser-juanita-broaddrick-breaks-describing-brutal-rapes/
Google "Hillary Clinton rape"
Published on Dec 4, 2015
SHOW NOTES: https://www.corbettreport.com/?p=17159
Every sexual assault victim deserves to be heard and believed, sayeth Hillary Clinton. Except for those who accuse her husband of rape, of course. Or the 12 year old rape victim who she said was asking for it. Or the victims of her hubby's pedophile pal. Or...or...or...Just search for "Hillary Clinton rape" (and "Bill Clinton rape" while you're at it).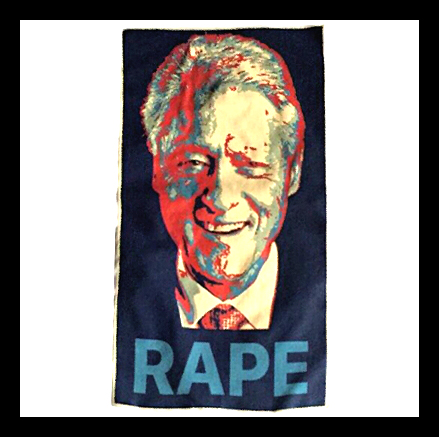 Google "Bill Clinton rape"

Published on Mar 21, 2015
SHOW NOTES: https://www.corbettreport.com/?p=13934
Bill Clinton, exactly like Bill Cosby, is a multiply-accused rapist with allegations stretching back decades. And exactly like Cosby, Clinton has settled a sexual harassment lawsuit out of court. But unlike Cosby, Clinton continues to enjoy the adoration of the public and the benefits of his personal fortune. Why? Because we haven't made it an issue yet. Let's start: Google "Bill Clinton rape."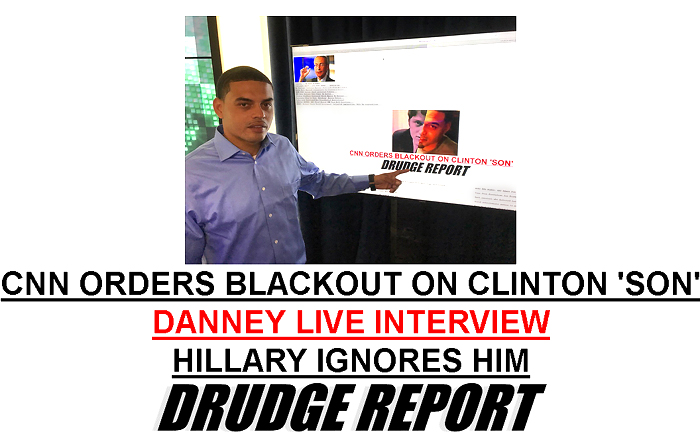 BANISHED
- Bill Clinton's 'Son' Speaks Out -
Published on Oct 11, 2016
In this NEW, riveting testimonial, Bill Clinton's alleged long-lost son Danney Williams reveals how the Clintons cast him away and his current struggles to reconnect with his reported father. Williams has been asking for a DNA test from Bill Clinton for decades. The Clintons claimed there was a DNA test which disproved Bill was the father, but it was later reported there was never a test.
Clinton Body Count +5 in Just 6 Weeks
Published on Aug 5, 2016
Hillary will stop at nothing to claw her way into the White House; unfortunately, people are dropping dead left and right in her path and, in the case of the last two found dead earlier this week, the mainstream media is pretending not to even notice they are gone...
Truthstream Can Be Found Here:
Website: http://TruthstreamMedia.com
FB: http://Facebook.com/TruthstreamMedia
Twitter: @TruthstreamNews
Newsletter: http://eepurl.com/bbxcWX
Hillary Clinton, Please Stop Killing People
Alex Jones lays out the history of Clintons and their campaign of worldwide mass murder and he asks Hillary not to make him, her next victim.
Help us spread the word about the liberty movement, we're reaching millions help us reach millions more. Share the free live video feed link with your friends & family: http://www.infowars.com/show
The Truth About Hillary's Bizarre Behavior
Published on Aug 4, 2016
Hillary's bizarre behavior and strange seizures: Is she having a breakdown or does she actually have brain damage?
I asked mental health experts about her strange outbursts that have been caught on camera.
LINKS :
The Top 13 Illuminati Bloodlines & their Mind Control
HILLARY'S LIES ARE KILLING HER
[Video Footage of Hillary's Physical Collapse]
Published on Sep 11, 2016
Hillary Clinton appears not to be long for this life and will soon receive the eternal justice she deserves.
Credit to theJonathanKleck YT channel for inspiring the Cicero quote:
A Murderer is LESS to be Feared
https://www.youtube.com/watch?v=zecMe...
Link :
Putin Ally Warns Hillary Could Start Nuclear War
Published on Oct 13, 2016
The name of what is arguably Russia's most flamboyant, ultra-nationalist politician, and according to some the local incarnation of Donald Trump, Vladimir Zhirinovsky, a deputy in the state Duma and leader of the nationalist LDPR party, is familiar to frequent readers: he most recently made an appearance on these pages two months ago, when he warned Germany that it risks utter destruction if it continued on its present track of operating Bundeswehr forces in the Baltics. Zhirinovsky also shares another feature with Donald Trump: both are outspoken to a fault. Which is why we were not surprised to read that as Reuters reported earlier, Zhirinovsky urged Americans to vote for Donald Trump as president or "risk being dragged into a nuclear war."
LINK : NATO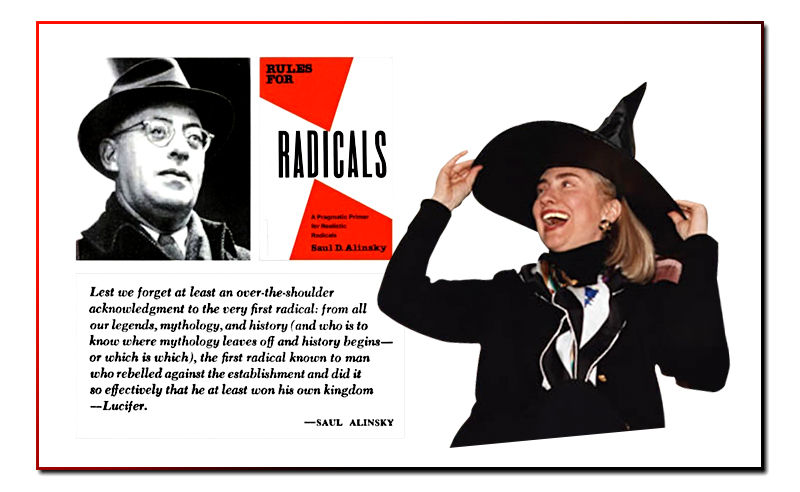 Ben Carson: Hillary Clinton is Lucifer Worshiper
Published on Jul 19, 2016
Subscribe now for more! http://bit.ly/1QHJwaK Ben Carson called out Hillary Clinton's allegiance to Satan at the Republican National Convention Tuesday night. In a stunning statement, Dr. Carson had the guts to mention that that Hillary Clinton's mentor Saul Alisnky taught her the secret doctrine of Satan and Hillary wrote her college thesis on him. Media analyst Mark Dice has the story. © 2016 by Mark Dice
LINKS:
Hillary Clinton Email Mentions Sacrifice To Moloch
- The Illuminati idol of the Bohemian Grove -

Published on Apr 4, 2016
One of Hillary Clinton's newly released emails contains a reference do making a sacrifice to Moloch, the Illuminati idol best known from the Bohemian Grove. In an email to Hillary from Cheryl Mills, who defended Bill Clinton during his impeachment hearings, she ended an exchange saying, "With fingers crossed, the old rabbit's foot out of the box in the attic, I will be sacrificing a chicken in the backyard to Moloch." There is a little known Bohemian Grove meeting for women called the Belizean Grove, which most likely conducts similar Satanic rituals as their male counterpart. © 2016 by Mark Dice
LINKS :
The Vampiric Bloodlines of the Royal Family
Skull and Bones, The Order at Yale Revealed
devil Pyramid Rotting in Memphis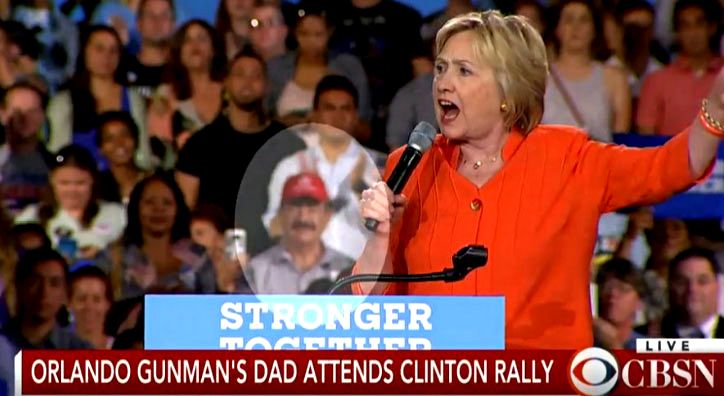 Published on Aug 10, 2016
The father of Omar Mateen, the gay nightclub mass murdering terrorist, supports Hillary Clinton. He was pictured right behind Clinton during her rally in Florida.
Seddique Mateen also supports the Taliban and exterminating gay people.
When former Grand Wizard of the Ku Klux Klan David Duke endorsed Donald Trump, the media hounded Trump for weeks asking him over and over again whether he disavowed David Duke.
Despite Trump vehemently disavowing Duke on several occasions, the media just wouldn't let go of the story.
Given his past statements and the fact that he is the father of the man who carried out the worst terror attack on U.S. soil since 9/11, Seddique Mateen is far worse than David Duke.
Will Hillary Disavow Support From Men With Radical Ideology? She MUST Disavow.
Read more: http://www.infowars.com/when-will-hil...
Link :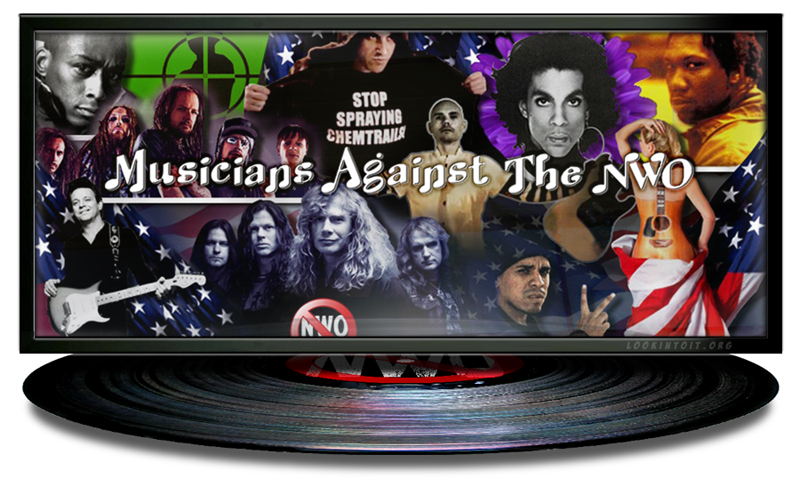 | | | |
| --- | --- | --- |
| Clinton Crime Cartel - Freenauts | | Bush Crime Family - CTRAFFIK |
| | | |
| | | |
#ClintonCrimeCartel by Freenauts - Download at http://Freenauts.com
Based on various documentaries that link the Bush Crime Family to the JFK assassination, 9/11, the military industrial complex, funding Hitler's Nazi war machine, Iran contra, drug running, arming Osama bin laden and many more crimes against humanity... all in the name of war profits! Do your own research if this video sparks an interest in these subjects. This song only covers the tip of the tip of the iceberg of the crimes committed by this family.
You can download this MP3 at http://www.ctraffik.com
LINK :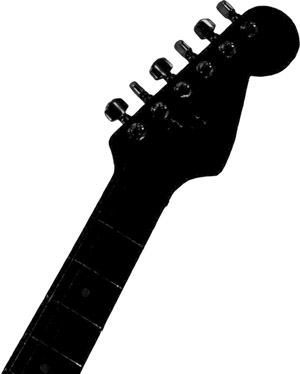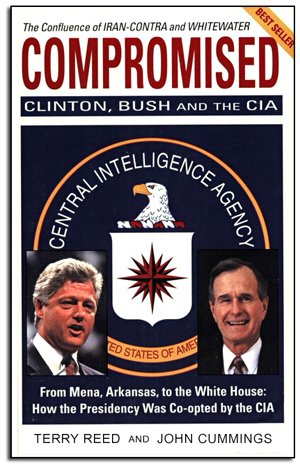 September Surprise:
EX CIA Operative Outs Bill & Hillary Clinton As Cocaine Traffickers
Published on Sep 23, 2016
This is a vintage video interview conducted by Alex Jones in 2000 with ex CIA operative turned author Terry Reed. Reed discloses that George HW Bush and Bill Clinton were part of a cocaine trafficking network that moved guns for drugs as part of federal operation conducted by Col. Oliver North. This interview was part of Police 2 The Takeover released in 2000. It has stood the test of time as we can glimpse into the corrupt souls of the Clintons as Hillary makes a desperate bid to become POTUS in the 2016 election.
Links :
Illegal Checkpoints In America
Troops Protect Government Drug Dealing
https://www.amazon.com/Compromised-Clinton-Bush-Terry-Reed/dp/1561712493/ref=asap_bc?ie=UTF8
Editorial Reviews
Review

"It's damaging in what's said about the Reagan/Bush administrations; it reopens the old wound of Iran-Contra." --The Wall Street Journal
"An underground classic." --The Washington Post
"Compromised . . . will put to the test Clinton's remarkable ability to survive." --The Boston Globe --This text refers to an out of print or unavailable edition of this title.

About the Author

Terry Reed is a former Air Force Intelligence operative who served with the most secret project of the Vietnam War. Task Force Alpha. This was the most sophisticated and highly classified intelligence gathering unit of that period. At the age of 21, armed with a top-secret security clearance provided by the Defense Intelligence Agency, a near photographic memory and strong mid western values, he was entrusted with America's dirtiest secrets. As a civilian intelligence asset, he later worked for the FBI and CIA on projects the law had bared these agencies from undertaking. His problems began when the CIA found he had more patriotism than it had bargained for.
John Cummings is a former prize-winning investigative reporter at N.Y Newsday. He has co-authored the "Heist" (1987), "Goombata: The Improbable Rise and Fall of John Gotti and His Gang" (1990) and "Death Do Us Part" (1993).
For over thirty years, since the Bay of Pigs, he has studied the confluence of intelligence gathering, money laundering and drug trafficking. He resides in New York.
---

xxxxxxxxxX MEDIA BLACKOUT Xxxxxxxxxx
James O'Keefe releases EXPLOSIVE VIDEO on Hillary, DNC inciting VIOLENCE at Trump rallies

Rigging the Election
- Video I: Clinton Campaign and DNC Incite Violence at Trump Rallies -
Published on Oct 17, 2016
In this explosive new video from Project Veritas Action, a Democratic dirty tricks operative unwittingly provides a dark money trail to the DNC and Clinton campaign. The video documents violence at Trump rallies that is traced to the Clinton campaign and the DNC through a process called birddogging.
https://twitter.com/project_veritas
https://twitter.com/jamesokeefeiii
Links :
Ambush / Undercover Journalism
James O'Keefe Demands The Corporate Media to Report Veritas
https://www.youtube.com/watch?v=s3jjFuqguws
In this video, James O'Keefe explains how the corporate media, including Fox News, are allowing themselves to be intimidated by the Clintons and the DNC and are refusing to air the bombshell investigative video released by Project Veritas Action.
Rigging the Election - Video II: Mass Voter Fraud
https://www.youtube.com/watch?v=hDc8PVCvfKs
DNC Schemes to Bully Women at Trump Rally
https://www.youtube.com/watch?v=b24Yq1Ndnjo
---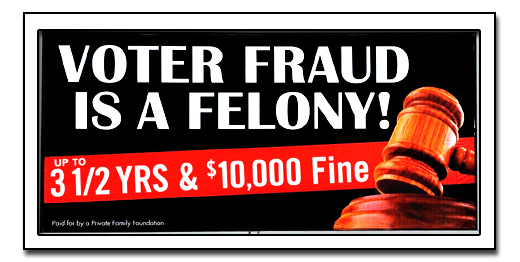 HILLARY'S ELECTION FRAUD!


DHS/UN Announce They Are
Openly Stealing The Election
Published on Aug 31, 2016
The Federal Government and UN are now moving more and more openly to steal the election from Donald Trump.

LINK : The United Nations
Obama: Trump Is Right About Election Fraud


This Video Will Destroy Hillary Clinton's Election Fraud

On July 30th Alex Jones initiated what has become the top story in the country and that is election fraud. Here is the link to that video.

Help us spread the word about the liberty movement, we're reaching millions help us reach millions more. Share the free live video feed link with your friends & family

Watch as Donald Trump takes the baton from Alex Jones in making election fraud a central issue in this campaign season, even forcing President Obama and the Mainstream Media to respond.

Help us spread the word about the liberty movement, we're reaching millions help us reach millions more. Share the free live video feed link with your friends & family

Trump Will Win By A Landslide According

To Social Media Numbers

Obama Slips Up, Secret Group

Running Elections Revealed!

Social media numbers are showing massive support for Donald Trump across the internet and significantly lower support for Hillary Clinton.
Alex Jones exposes the little known group that is secretly running American Elections and how they could steal the presidency from Donald Trump.

James O'Keefe Obtains Eminem's Ballot in Undercover Video

Donald Trump Is Asking You To Help Him Fight A Rigged Election

In this video, James O'Keefe requests the ballot of famous rapper Eminem, otherwise known as Marshall Bruce Mathers III. Election officials tell O'Keefe he doesn't need I.D. to vote. It seems that voting in Michigan is as simple as walking in and saying, "Hi my name is..."

Website: http://projectveritas.com/
Donate: http://projectveritas.com/donate
Facebook: https://www.facebook.com/ProjectVeritas
Twitter: https://twitter.com/Project_Veritas

Donald Trump is calling for your help to ensure this election isn't rigged for Hillary. Volunteer to be a Trump Election Observer at https://www.donaldjtrump.com/lp/volun...
---

---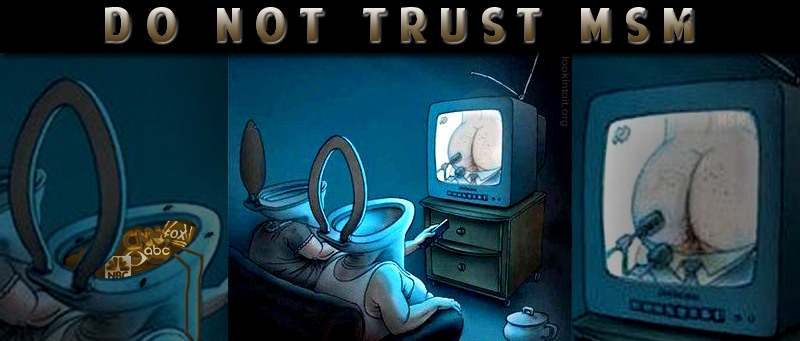 "The most effectual engines for

pacifying a nation

are the public papers...

A despotic

government always

keeps

a kind of standing army of newswriters who, without any regard to truth or to what should be like truth,

invent

and put into the papers whatever might serve the ministers. This suffices with the mass of the people who have no means of distinguishing the false from the true paragraphs of a newspaper."
-- Thomas Jefferson to G. K. van Hogendorp, Oct. 13, 1785. --
LINKS :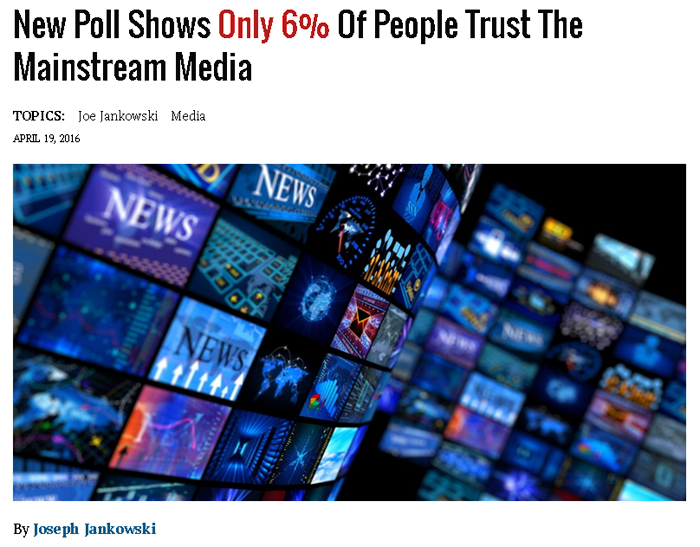 New Poll Shows Only 6% of People Trust The Mainstream Media
http://www.activistpost.com/2016/04/death-of-mainstream-media-6-percent-trust.html
By Joseph Jankowski

At this point, most Americans are aware of the staggering dishonesty and reality twisting that the mainstream, corporate news media engages in on a daily basis.
And it is showing.
Numbers released by Pew Research show that major news channels like CNN, Fox News and MSNBC are in a decline of prime time viewers.
Even reporters within the major networks have admitted that the media has been corrupted by political and corporate interests.
This is what former CBS reporter Sharyl Attkisson had to say:
There is unprecedented, I believe, influence on the media, not just the news, but the images you see everywhere. By well-orchestrated and financed campaign of special interests, political interests and corporations. I think all of that comes into play.
But if there was any indication that the mainstream press has no credibility and is on its way to extinction, this latest poll is it.
From the Associated Press:
Trust in the news media is being eroded by perceptions of inaccuracy and bias, fueled in part by Americans' skepticism about what they read on social media.
Just 6 percent of people say they have a lot of confidence in the media, putting the news industry about equal to Congress and well below the public's view of other institutions. In this presidential campaign year, Democrats were more likely to trust the news media than Republicans or independents.
***
Nearly 90 percent of Americans say it's extremely or very important that the media get their facts correct, according to the study. About 4 in 10 say they can remember a specific incident that eroded their confidence in the media, most often one that dealt with accuracy or a perception that it was one-sided.
The news media have been hit by a series of blunders on high-profile stories ranging from the Supreme Court's 2012 ruling on President Barack Obama's health care law to the Boston Marathon bombing that have helped feed negative perceptions of the media.
In 2014, Rolling Stone had to retract a vivid report about an alleged gang rape at a fraternity party at the University of Virginia. The Columbia Graduate School of Journalism, asked by Rolling Stone to investigate after questions were raised about the veracity of the story, called it an avoidable journalistic failure and "another shock to journalism's credibility amid head-swiveling change in the media industry."
There is only one thing that can save the mainstream media, and that is the truth.
But the truth is not why networks like MSNBC exist. They exist to deceive and play lapdog for the establishment.
More than ever the American people want the truth and accuracy when it comes to their news. This is why we are seeing a huge rise in alternative media.
By just taking a look at the popular commercial web traffic data and analytics site, Alexa.com, we see that alternative news sites are ranking very high inside the United States and globally.
The very popular and accurate ActivistPost.com is ranked in the top 16,000 websites inside the United States and in the top 35,000 globally!
Just to put that in perspective, there are over 1 billion websites in all globally.
Considered to be the tip of the spear of the alternative news, Alex Jones's Infowars.com is ranking in the top 1,200 websites in the U.S. and the top 3,200 globally!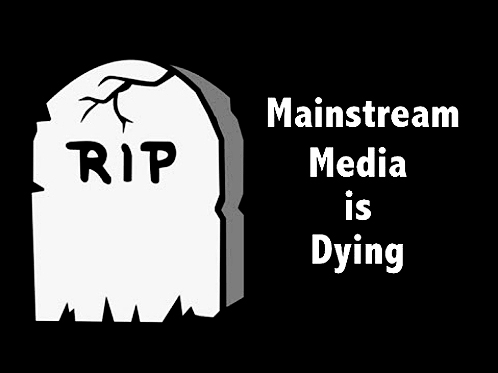 Alexa.com gathers data on a web page's daily unique visitors and daily pageviews.
Another great example of alternative news rising to mainstream popularity is James Corbett's CorbettReport.com. This stunning website is ranking in the top 150,000 globally and in the top 60,000 in the U.S.
There is only one way to conclude this article: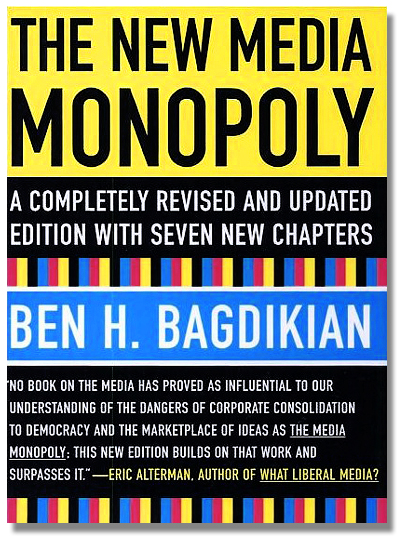 http://www.amazon.com/The-New-Media-Monopoly-Completely/dp/0807061875
When the first edition of The Media Monopoly was published in 1983, critics called Ben Bagdikian's warnings about the chilling effects of corporate ownership and mass advertising on the nation's news "alarmist." Since then, the number of corporations controlling most of America's daily newspapers, magazines, radio and television stations, book publishers, and movie companies has dwindled from fifty to ten to five.
Published on Apr 22, 2015
After the CIA recruits a 15 year old girl to lie to congress about baby killers from Iraq, celebrities across the U.S. rally for war. Meanwhile CNN launches a collection of fake news broadcasts and Whitney Houston wows the nation with her Super Bowl performance of the National Anthem.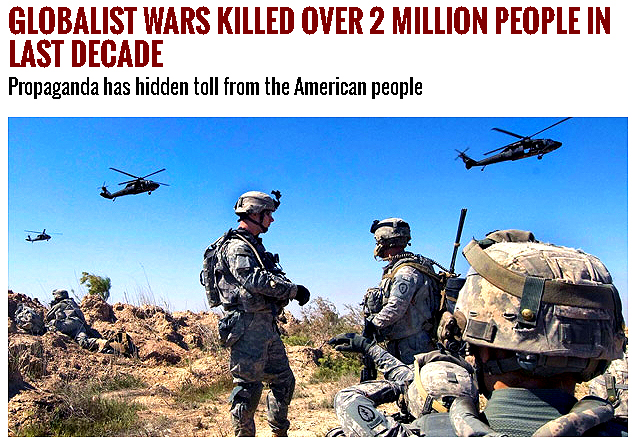 Globalist Wars Killed Over 2 Million People in Last Decade
Propaganda has hidden toll from the American people
by Kurt Nimmo | Infowars.com | March 26, 2015
U.S. wars initiated at the behest of a global financial elite killed more than 2,000,000 people, according to a report published by Physicians for Social Responsibility.
Body Count: Casualty Figures after 10 Years of the "War on Terror" summarizes:
The investigation produced results seriously at odds with what the government and its corporate media have reported.
This investigation comes to the conclusion that the war has, directly or indirectly, killed around 1 million people in Iraq, 220,000 in Afghanistan and 80,000 in Pakistan, i.e. a total of around 1.3 million. Not included in this figure are further war zones such as Yemen. The figure is approximately 10 times greater than that of which the public, experts and decision makers are aware of and propagated by the media and major NGOs. And this is only a conservative estimate. The total number of deaths in the three countries named above could also be in excess of 2 million, whereas a figure below 1 million is extremely unlikely.
The average American, the report notes, is a victim of a massive propaganda campaign designed to propagate lies about these undeclared an illegal wars.
"A poll carried out by the Associated Press (AP) two years ago found that, on average, US citizens believe that only 9,900 Iraqis were killed during the occupation," the reports reads.
Physicians for Social Responsibility places the blame for this on the corporate media. The NGO, however, does not indicate why the government and the establishment media deliberately downplay the death and destruction inflicted by the Bush and Obama administrations, although they say the current "state of affairs could be very different if the public were made aware that the actual number is likely to be more than a hundred times higher" than the numbers reported by The New York Times, The Washington Post, CNN, Fox, et al.
"The report is sure to fuel outrage over one of the most controversial wars in US history, one in which 'the original pretexts for going to war quickly turned out to be spurious, and from then on only the 'liberation of the country from a violent dictatorship' and the "democratization" and "stabilization" of Iraq remained as justification for the war and occupation,'" reports Sputnik, a news agency owned by the Russian government.
It may fuel outrage in Europe and Russia, where the media covers studies indicting the U.S. government and its foreign policy, but is unlikely to do likewise in the United States.
Growing Support in U.S. For Unlimited War
In February the Pew Research Center reported growing support for the ISIS war. "The public has grown more supportive of the U.S. fight against ISIS, as about twice as many approve (63%) as disapprove (30%) of the military campaign against the Islamic militant group in Iraq and Syria. Last October, 57% approved and 33% disapproved," Pew reported.
Earlier this month a Quinnipiac poll showed American voters strongly in support of sending ground troops to battle ISIS by more than a 2-to-1 margin.
In February a proposed a new Authorization for the Use of Military Force was left deliberately undefined "because we believe it's important that there aren't overly burdensome constraints that are placed on the commander in chief," White House spokesman Josh Earnest said.
Critics interpret this to mean the executive branch of the government wants to expand the reach of the imperial presidency and allow it to wage war against ill-defined enemies anywhere in the world.
Additionally, the administration believes the deliberately ambiguous AUMF will bring lawmakers together in a bipartisan coalition calling for a war against the Islamic State in Syria and Iraq without restraint, including the use of ground troops.
LINKS :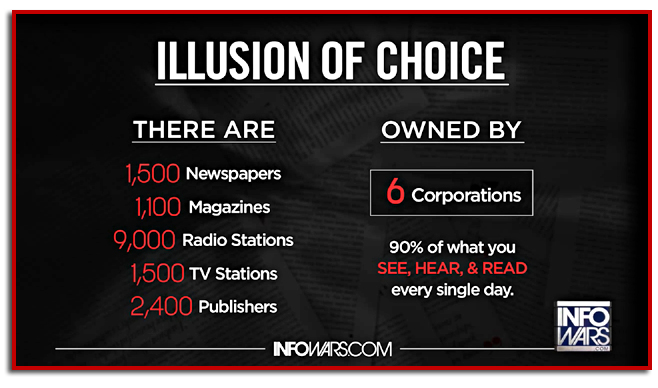 Published on Apr 22, 2015
Only 6 corporations control what most of you see, hear and read every single day.
Darrin McBreen looks at the history of the CIA propaganda machine and the latest release from WikiLeaks that reveals the Obama Administrations' cozy relationship with Sony Pictures. Are you being manipulated by the mainstream?
Related:
THESE 6 CORPORATIONS CONTROL 90% OF THE MEDIA IN AMERICA - http://www.infowars.com/these-6-corpo...
THESE 10 CORPORATIONS CONTROL ALMOST EVERYTHING YOU BUY - http://www.infowars.com/these-10-corp...
7 THINGS ABOUT THE MAINSTREAM MEDIA THAT THEY DO NOT WANT YOU TO KNOW - http://www.infowars.com/7-things-abou...
WHO RUNS THE WORLD? SOLID PROOF THAT A CORE GROUP OF WEALTHY ELITISTS IS PULLING THE STRINGS - http://www.infowars.com/who-runs-the-...
Central Control of Information and The Death of Journalism - https://www.youtube.com/watch?v=MhlSw...

Help us spread the word about the liberty movement, we're reaching millions help us reach millions more. we all want liberty. Find the free live feed at http://www.infowars.com/watch-alex-jo...

REACHOUT TO OTHERS
[Help Educate Family And Friends With This Page And The Links Below]
---
Links :