The Masters of Terror (Full Movie)
Description
Blows September 11th wide open with the latest revelations.

In two hours, Alex Jones reveals the globalists' master-plan for world domination. In this powerful expose, Jones explains why the elite are using manufactured terrorism to drive the populations into accepting tyranny.
The Masters of Terror

details:
T

he execution of the September 11th attacks and the ensuing whitewash

The cashless society control-grid

Foreign troops amassing on U.S. soil

The U.S. Patriot Act and Homeland Security taking over the states
Support The Film Makers & Spread The Word : HQ Version
http://www.infowarsshop.com/The-Masters-of-Terror_p_20.html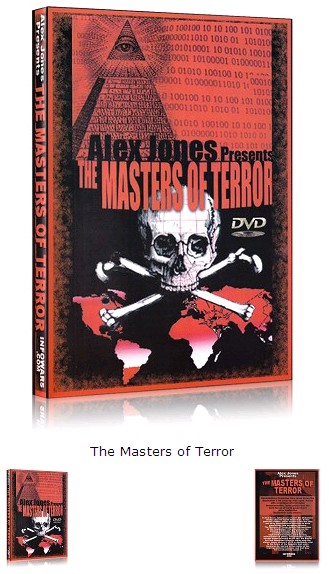 DHS Has Now Acquired Enough Bullets To Wage 30 Year War!!
LINK :

REACH OUT TO OTHERS
[Help Educate Family And Friends With This Page]