THE PATRIOT ACT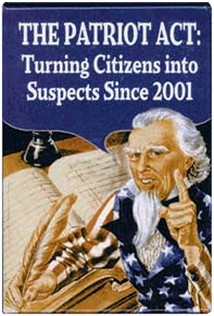 October 26, 2001
This is the date when President George W. Bush signed the USA Patriot Act, and the federal government's war against individual liberty began in earnest. Most of the unconstitutional eavesdropping, snooping, wiretapping, phone call intercepting, email reading, prying, financial records tracking, travel watching, ad infinitum, ad nauseam, by federal police agencies began with the implementation of the Patriot Act. The Department of Homeland Security and the "war on terrorism," which have resulted in the deaths of tens of thousands of innocent people worldwide, and the usurpation of federal power at home, have all come about as an outgrowth of the Patriot Act. The USA Patriot Act has forever shifted the focus of American law and jurisprudence against constitutional government and individual liberty, toward a police-state mentality. The Patriot Act is even turning our local and State law enforcement agencies into military-style "Jackboots," where police officers see themselves not necessarily as guardians of the citizenry, but, as often as not, as adversaries, where citizens are deemed to be the "enemy."
---
Judge Napolitano: Why The Patriot Act is Unconstitutional
THE CONSTITUTION is being Destroyed! (Patriot Act)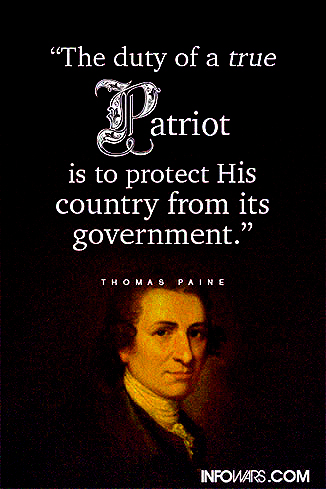 UNCONSTITUTIONAL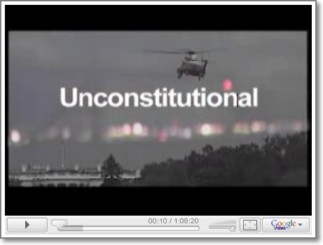 A documentary that investigates the ways in which the civil liberties of American citizens and immigrants have been rolled back since the September 11 and the Patriot Act.
The Patriot Act -- In the wake of the terrorist attacks of September 11, 2001, the United States Congress passed what became known as "The Patriot Act," a package of legislation President George W. Bush and his cabinet claimed was intended to help law enforcement officials take steps to stop terrorism. However, the bill was run through Congress so quickly that very few lawmakers were able to read it before it was passed, and it wasn't long before many Americans began to ask if the act posed a real threat to civil liberties and constitutional freedoms at home.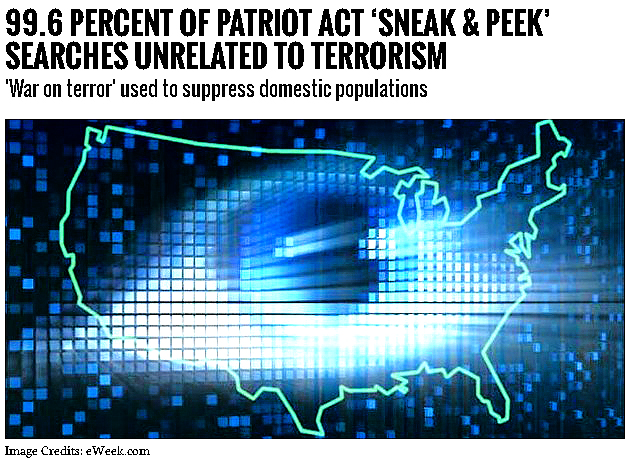 99.6 Percent of Patriot Act 'Sneak & Peek' Searches Unrelated to Terrorism
'War on terror' used to suppress domestic populations
by Mark Jaycox | EFF.org | October 27, 2014
T

he Patriot Act continues to wreak its havoc on civil liberties.

Section 213 was included in the Patriot Act over the protests of privacy advocates and granted law enforcement the power to conduct a search while delaying notice to the suspect of the search. Known as a "sneak and peek" warrant, law enforcement was adamant Section 213 was needed to protect against terrorism. But the latest government report detailing the numbers of "sneak and peek" warrants reveals that out of a total of over 11,000 sneak and peek requests, only 51 were used for terrorism. Yet again, terrorism concerns appear to be trampling our civil liberties.

Throughout the Patriot Act debate the Department of Justice urged Congress to pass Section 213 because it needed the sneak and peak power to help investigate and prosecute terrorism crimes "without tipping off terrorists." In 2005, FBI Director Robert Mueller continued the same exact talking point, emphasizing sneak and peek warrants were "an invaluable tool in the war on terror and our efforts to combat serious criminal conduct."

A closer look at the number of sneak and peek warrants issued (a reporting requirement imposed by Congress) shows this is simply not the case. The last publicly available report about sneak and peek warrants was released in 2010; however, the Administrative Office of the US Courts has finally released reports from 2011, 2012, and 2013.

What do the reports reveal? Two things: 1) there has been an enormous increase in the use of sneak and peek warrants and 2) they are rarely used for terrorism cases.

First, the numbers: Law enforcement made 47 sneak-and-peek searches nationwide from September 2001 to April 2003. The 2010 report reveals 3,970 total requests were processed. Within three years that number jumped to 11,129. That's an increase of over 7,000 requests. Exactly what privacy advocates argued in 2001 is happening: sneak and peak warrants are not just being used in exceptional circumstances—which was their original intent—but as an everyday investigative tool.

Second, the uses: Out of the 3,970 total requests from October 1, 2009 to September 30, 2010, 3,034 were for narcotics cases and only 37 for terrorism cases (about .9%). Since then, the numbers get worse. The 2011 report reveals a total of 6,775 requests. 5,093 were used for drugs, while only 31 (or .5%) were used for terrorism cases. The 2012 report follows a similar pattern: Only .6%, or 58 requests, dealt with terrorism cases. The 2013 report confirms the incredibly low numbers. Out of 11,129 reports only 51, or .5%, of requests were used for terrorism. The majority of requests were overwhelmingly for narcotics cases, which tapped out at 9,401 requests.

Section 213 may be less known than Section 215 of the Patriot Act (the clause the government is currently using to collect your phone records), but it's just as important. The Supreme Court ruled in Wilson v. Arkansas and Richards v. Wisconsin that the Fourth Amendment requires police to generally "knock and announce" their entry into property as a means of notifying a homeowner of a search. The idea was to give the owner an opportunity to assert their Fourth Amendment rights. The court also explained that the rule could give way in situations where evidence was under threat of destruction or there were concerns for officer safety. Section 213 codified this practice into statute, taking delayed notice from a relatively rare occurrence into standard operating law enforcement procedure.

The numbers vindicate privacy advocates who urged Congress to shelve Section 213 during the Patriot Act debates. Proponents of Section 213 claimed sneak and peek warrants were needed to protect against terrorism. But just like we've seen elsewhere, these claims are false. The government will continue to argue for more surveillance authorities—like the need to update the Communications Assistance to Law Enforcement Act—under the guise of terrorism. But before we engage in any updates, the public must be convinced such updates are needed and won't be used for non-terrorist purposes that chip away at our civil liberties.

LINK :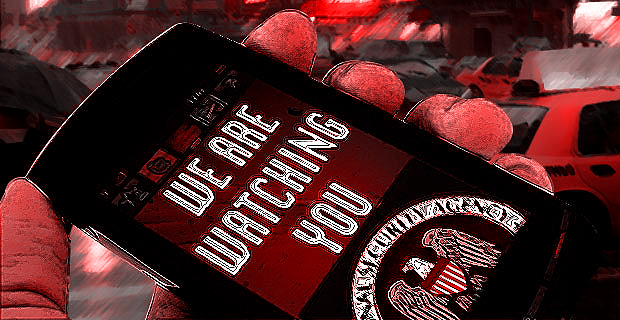 A Feature Interview with NSA Whistleblower William Binney
The Future of Freedom:

Published on Jan 28, 2015
A 36-year veteran of America's Intelligence Community, William Binney resigned from his position as Director for Global Communications Intelligence (COMINT) at the National Security Agency (NSA) and blew the whistle, after discovering that his efforts to protect the privacy and security of Americans were being undermined by those above him in the chain of command.
The NSA data-monitoring program which Binney and his team had developed -- codenamed ThinThread -- was being aimed not at foreign targets as intended, but at Americans (codenamed as Stellar Wind); destroying privacy here and around the world. Binney voices his call to action for the billions of individuals whose rights are currently being violated.
William Binney speaks out in this feature-length interview with Tragedy and Hope's Richard Grove, focused on the topic of the ever-growing Surveillance State in America.
On January 22, 2015: (Berlin, Germany) – The Government Accountability Project (GAP) is proud to announce that retired NSA Technical Director and GAP client, William "Bill" Binney, will accept the Sam Adams Associates for Integrity in Intelligence Award today in Berlin, Germany. The award is presented annually by the Sam Adams Associates for Integrity in Intelligence (SAAII) to a professional who has taken a strong stand for ethics and integrity. http://whistleblower.org/press/nsa-wh...
Would You Like to Know More?
Subscribe to the Peace Revolution podcast produced by Tragedy and Hope: http://www.PeaceRevolution.org
USEFUL LINKS
T&H dot com: http://www.TragedyandHope.com
T&H online Research & Development community: https://www.tragedyandhope.com/subscr...
Follow on Twitter: http://twitter.com/TragedyandHope
Watch on YouTube: http://www.youtube.com/TragedyandHopeMag
Like on Facebook: https://www.facebook.com/TragedyandHo...
Also on Facebook: https://www.facebook.com/theultimateh...
Link to Richard's "History Blueprint": https://www.tragedyandhope.com/the-br...
ABOUT TRAGEDY AND HOPE: SUMMARY, PURPOSE, FORM, AND FUNCTION
Tragedy and Hope provides a portal through which individuals can discover, identify, and integrate useful tools, resources, and activities which stimulate and fortify Cognitive Liberty, providing primary sources, research, and educational methods which facilitate consciousness.
Tragedy and Hope's purpose is to enable individuals to research and form groups of independent thinkers to solve humanity's most pressing problems, by identifying the etiology (study of the cause-and-effect origins) and thus understanding our way toward the solutions we seek.
Tragedy and Hope's form and function (free to the public) enables hundreds-of-thousands of people around the world (172 countries in 2014 alone), to experience open-source education without upper-limits, and it is therein where the solutions are discovered- by making the problems truly known and understood at a root-cause level.
Tragedy and Hope creates, produces, and publishes educational content to help adults understand the world they live in and thereby, develop true self-confidence and serenity of mind; our content focuses on history, philosophy, economics, anthropology, science, communications, and every topic which pertains to learning how to survive and thrive in this world.
Tragedy and Hope is funded by those who tune-in to our productions, and the members of the Tragedy and Hope online critical thinking and research community, who subscribe after witnessing the value provided, and voluntarily deciding to contribute in a way to ensure we can continue producing educational media with integrity and consistency. Sacrifice the Tragedy, Preserve the Hope.
T&H: Re-Contextualizing History one Episode at a Time. Thank you for Tuning-In, and not Dropping-Out!
Still Report #288 - NSA's Bill Binney - Part 1

Published on Jun 28, 2014
New revelations on the scope of NSA spying on Americans - Part 1
Please consider supporting us there for as little as $1 per month. Go to billstill.com, click on the Subscribe button. You can Unsubscribe at any time. Or send single donations via PayPal to: billstill3@aol.com
LINK : NSA CAUGHT SPYING ON EVERYONE!
SR 290 - NSA's Bill Binney - Part 2

Bill Binney confirms that all content of all phone calls within the United States are recorded and one million a day are transcribed for permanent preservation.
Please consider supporting us there for as little as $1 per month. Go to billstill.com, click on the Subscribe button. You can Unsubscribe at any time. Or send single donations via PayPal to: billstill3@aol.com
Still Report #291 - NSA's Bill Binney - Part 3


Spying even on Supreme Court Justices!
Still Report #293 - NSA's Bill Binney - Part 4


Mr. Binney talks about the line between rightly classified material and that which is classified to cover up evidence of a crime and much more.

Still Report #294 - NSA's Bill Binney - Part 5
Mr. Binney explains how NSA intel is disseminated to police domestically. He also answers the question: is there anything we can do to protect ourselves cryptographically? He explains that NSA has a "turn-key" totalitarian state set up, but they have not implemented its full potential. He also explains what we can do about it.
Still Report # 295 - Mr. Binney - Part 6
How to fix NSA. Regarding NSA's ability to record all the world's communications traffic: "For us it was just a trivial matter. It was just more racking and stacking. The only question was power & space."

Still Report #298 - NSA's Mr. Binney - Part 7

Published on Jul 7, 2014
Mr. Binney explains at what point NSA started capturing more than just "meta-data". He explains how many people in NSA know about the secret recording of all U.S. phone calls. He explains his goals for a revamped NSA: "I want them to do the intelligence job of predicting intentions & capabilities of foreign threats."

Still Report #299 - NSA's Mr. Binney - Part 8

Published on Jul 8, 2014
Mr. Binney explains the difference between Article 2 courts and Article 3 courts. "This is a covert government." He thinks it would be better to pick our politicians randomly from the phone book and let them serve only one 2-year term.
Still Report #302 - NSA's Bill Binney - Part 9

Published on Jul 9, 2014
Perhaps THE most incredible of Mr. Binney's revelations is that NSA has NO IDEA what Snowden took. Mr. Binney explains why.
SR 306 - Mr Binney - Part 10 - Final

Published on Jul 17, 2014
"... or you will acquiesce into a totalitarian state just like the Weimar Republic did."
MM23 - Binney Blocked in Berlin


Published on Jul 4, 2014
Yesterday, Mr. Binney went to Berlin to testify before the newly-formed NSA Inquiry Committee, but unbelievably, the live transmission of his testimony to Parliament's own public-access internet video channel was blocked.
Ex-NSA Analysts on Their Top-Secret Discoveries
Two former National Security Agency analysts talk about when they discovered the agency was collecting more data on American citizens.
LINK : NSA CAUGHT SPYING ON EVERYONE!
'NSA owns entire network anywhere in the world'
- whistleblower William Binney -
Published on Jul 4, 2014
NSA global reach is omnipresent. The US intelligence controls the entire cyber network across the globe, violating individual piracy by storing endless data on its increasingly enlarged servers, former NSA crypto-mathematician, William Binney, told RT.
READ FULL SCRIPT http://on.rt.com/y1q1fy
LINK : NSA CAUGHT SPYING ON EVERYONE!
Corporations Have Taken Over Our National Security
Published on Jun 4, 2015
Highly decorated, 36-year NSA veteran turned whistleblower Kirk Wiebe joins the show today to break down passage of the USA Freedom Act and the termination of the NSA's bulk data collection program.
* http://www.accuracy.org/
https://twitter.com/kirkwiebe
http://whistleblower.org/bio-william-...
** http://www.infowars.com/usa-freedom-a...
Help us spread the word about the liberty movement, we're reaching millions help us reach millions more. Share the free live video feed link with your friends & family: http://www.infowars.com/show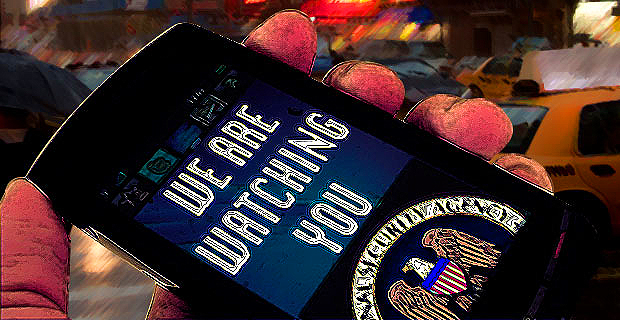 Government's "Secret Interpretation" of Patriot Act: "EVERYTHING" Is Relevant … So Spy on EVERYONE
Washington's Blog
July 11, 2013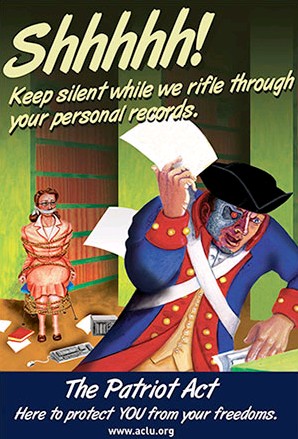 Senators Wyden and Udall – both on the Senate Intelligence Committee, with full access to information on the spying program – have said that for at least 2 years that the government was using a "secret interpretation" of the Patriot Act which would shock Americans, because it provides a breathtakingly wide program of spying. And see this.
Wyden and Udall said that they couldn't reveal to the public – or even other members of Congress who lack top security clearance – what the secret interpretation is … and that most Congress members weretotally ignorant about it.
The author of the Patriot Act and chairman on the House Judiciary Subcommittee on Crime, Terrorism, Homeland Security, and Investigations – Congressman Jim Sensenbrenner – says that the government has gone far beyond what the Patriot Act intended, and that the Act "was originally drafted to preventdata mining" on the scale that's occurred.
A top NSA whistleblower told us that the secret interpretation is that the government spies on everyone.
The Wall Street Journal has just disclosed the specifics of the "secret interpretation":
In classified orders starting in the mid-2000s, the court accepted that "relevant" could be broadened to permit an entire database of records on millions of people, in contrast to a more conservative interpretation widely applied in criminal cases, in which only some of those records would likely be allowed, according to people familiar with the ruling.

"Relevant" has long been a broad standard, but the way the court is interpreting it, to mean, in effect, "everything," is new, says Mark Eckenwiler, a senior counsel at Perkins Coie LLP who, until December, was the Justice Department's primary authority on federal criminal surveillance law.

***

Two senators on the Intelligence Committee, Ron Wyden (D., Ore.) and Mark Udall (D., Colo.), have argued repeatedly that there was a "secret interpretation" of the Patriot Act.The senators' offices tell the Journal that this new interpretation of the word "relevant" is what they meant.
Interpreting "relevant" as meaning "everything" throws more than 200 years of American law on its head … plus a couple hundred additional years of British common law on which early American law was based. The most basic principle of evidence law is that only information actually relevant to the case can be admitted.
Moreover, top national security experts say that pretending that "everything" is "relevant" means that intelligence agencies will be swamped with useless information … which will make them less able to prevent terrorist attacks.
And the courts are providing no checks and balances on the spying program.
This article was posted: Thursday, July 11, 2013 at 5:19 am
Tags: constitution, domestic news, domestic spying, government corruption, police state
Republicans Move to Make PATRIOT Act Permanent
Kurt Nimmo
Infowars.com
February 4, 2011
Freshly emboldened by their mid-term congressional wins, establishment Republicans are set to extend the unconstitutional police state Patriot Act. It is set to expire in three weeks and Republicans are eager to make sections of the legislation permanent.
Rep. Ron Paul is one of a small number of members of Congress who do not support the unconstitutional PATRIOT Act.
On Thursday, the Senate Judiciary Committee postponed a vote to continue and extend the law. "Having this debate year after year offers little certainty to agents utilizing these provisions to keep the nation safe," said ranking member Chuck Grassley, R-Iowa.
"Short-term reauthorizations lead to operational uncertainty and compliance and reporting problems if the reauthorization occurs too close to expiration," Grassley continued. "If these provisions are necessary, we should provide more certainty rather than simply revisiting the law year after year given the indefinite threat we face from acts of terrorism, and that looks like decades ahead. We should permanently reauthorize the three expiring provisions."
Grassley, Senate Minority Leader Mitch McConnell, R-Ky., and Intelligence Committee Ranking Republican Saxby Chambliss, R-Ga., will introduce legislation to make the measures permanent.
The Senate leadership has initiated procedures for a vote on the legislation. "These are going to expire in a couple weeks so I would hope that all senators in both parties who have interest in that will meet with me and Sen. Grassley. None of us want to play politics on national security and we should get moving on this," said committee chairman Patrick Leahy, a Vermont Democrat.
Leahy introduced a reauthorization of the unconstitutional act last week that would extend and reform some provisions set to expire on February 28. Leahy's reforms, known as the USA PATRIOT Act Sunset Extension Act of 2011, would limit the government's power in gathering intelligence on individuals in the United States.

Repeal The Patriot Act!

Published on Mar 30, 2015
America, Congressman (R-KY), and Representative (D-WI) need your support. Earlier this week they introduced legislation into the House to abolish the PATRIOT Act. The cancer that has been metastasizing in the body politic of the United States and restore protections under the Constitution that have been violated since days after 9/11. The bill, dubbed The Surveillance State Repeal Act, H.R. 1466 (link is below) , would prohibit US spooks from plating backdoors into technology, as well as provide extended protections for whistleblowers such as Edward Snowden. In addition to repealing the PATRIOT ACT, the legislation would also abolish the 2008 FISA Amendments Act, which the NSA has largely used to claim it's mass spying program is legal.
H.R. 1466 states that any future snooping involving American citizens would be subject to strict oversight and require warrants in all cases, as well as probable cause.
The legislation would also prohibit the government from forcing tech companies to install backdoors in their products to enable NSA surveillance. Law enforcement lobbying groups have been pushing for this for sometime, while security experts and those within the tech sector say it would be disastrous.
The new legislation would also provide for an independent controller to receive complaints from whistleblowers, and to protect them by reporting any valid information to Congress on their behalf.
Unfortunately, the bill stands very little chance of passing, given that so many bought and paid for representatives in Congress largely support the unconstitutional PATRIOT act because their hands are tied by special interests and hubris. Do you want a peaceful solution to the madness of Big Brother's unwarranted overreach into our lives? Flood those phones and demand your representative support our Constitution by voting in favor of H.R. 1466. Take your power back. This country belongs to We The People. Representatives can be identified and contacted in the link below.
http://www.house.gov/representatives/...
http://pocan.house.gov/sites/pocan.ho...

Help us spread the word about the liberty movement, we're reaching millions help us reach millions more. we all want liberty. Find the free live feed at http://www.infowars.com/watch-alex-jo...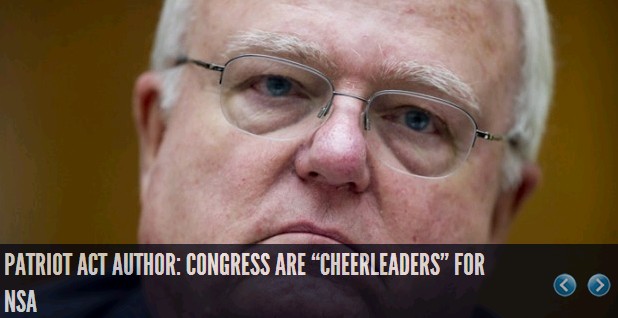 Patriot Act Author: Congress Are "Cheerleaders" For NSA
Calls Feinstein bill "a joke"
Steve Watson
Infowars.com
December 10, 2013
Rep. James Sensenbrenner Jr., the man who authored the original PATRIOT Act of 2001, says that the House and Senate Intelligence committees, which are supposed to operate as oversight watchdogs of government spy agencies, have become "cheerleaders" for the NSA.

In an interview with The Hill, Sensenbrenner chided the leaders of the committees, Rep. Mike Rogers (R-Mich.) and Sen. Dianne Feinstein (D-Calif.), saying that "Instead of putting the brakes on overreaches, they've been stepping on the gas,"
Sensenbrenner also said that the legislation proposed by Feinstein to restrict the NSA is "a joke," and that it pales in comparison to his own bill, which now has 107 co-sponsors.
Feinstein's view is essentially "if you like your NSA, you can keep it." the 18 term Wisconsin Republican noted.
S

ensenbrenner has also called for the firing and prosecution of Director of National Intelligence James Clapper, after he lied to Congress about the NSA's spying program.
Unlike his own legislation, which would ensure an end to bulk collection of communications data, Feinstein and Rogers' bill essentially rubber stamps the mass spying program, while making meaningless "transparency" reforms.
"There is no limit — apparently, according to the NSA — on what they can collect. And that has got to be stopped," he said during the interview, pinning further blame squarely on the Judiciary Committee, which paved the way in 2006 for the NSA to gain secret approval from the Foreign Intelligence Surveillance Court to use provision 215 of the Patriot Act to collect records on all U.S. phone calls.
"I don't think the oversight was vigorously done by the Judiciary Committee," Sensenbrenner said. "When I was running the Judiciary Committee, it was being vigorously done."
While Sensenbrenner's legislation would no doubt do more to rein in the NSA than the Feinstein bill, his opinion of whistleblower Edward Snowden outlines the fact that his ultimate goal is not to further empower the American people against government surveillance.
"He's a criminal," Sensenbrenner says of Snowden. "I believe that the Russians, in showing good faith, ought to return him to face the music." he told reporters.
—————————————————————-
Steve Watson is the London based writer and editor for Alex Jones' Infowars.com, and Prisonplanet.com. He has a Masters Degree in International Relations from the School of Politics at The University of Nottingham, and a Bachelor Of Arts Degree in Literature and Creative Writing from Nottingham Trent University.
This article was posted: Tuesday, December 10, 2013 at 11:31 am
Tags: big brother, domestic spying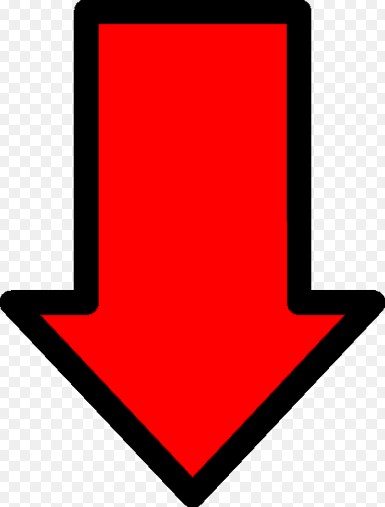 ***BACKGROUND REFERENCE***
TECHNOCRACY - A form of government in which scientists and technical experts are in control "technocracy was described as that society in which those who govern justify themselves by appeal to technical experts who justify themselves by appeal to scientific forms of knowledge"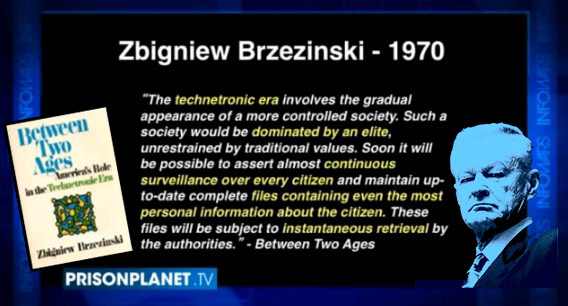 The Roots of Technocracy with Expert Patrick M. Wood
Alex welcomes to the broadcast The August Forecast & Review Editor Patrick M. Wood to discuss how the global elite within the Trilateral Commission are replacing capitalism with their own technocracy in order to create a New International Economic Order.
http://www.augustforecast.com/
Stay in the know - Follow Alex on Twitter: https://twitter.com/RealAlexJones
'Like' Alex on FACEBOOK - https://www.facebook.com/AlexanderEme...
http://www.infowars.com/
http://www.prisonplanet.com/
http://www.infowars.net/
http://www.prisonplanet.tv
MORE: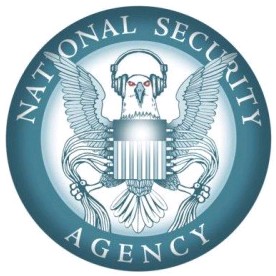 **A MUST-SEE**
Glenn Greenwald "The Goal Of The U.S. Government Is To Eliminate ALL Privacy Globally!"
LINK : NSA CAUGHT SPYING ON EVERYONE!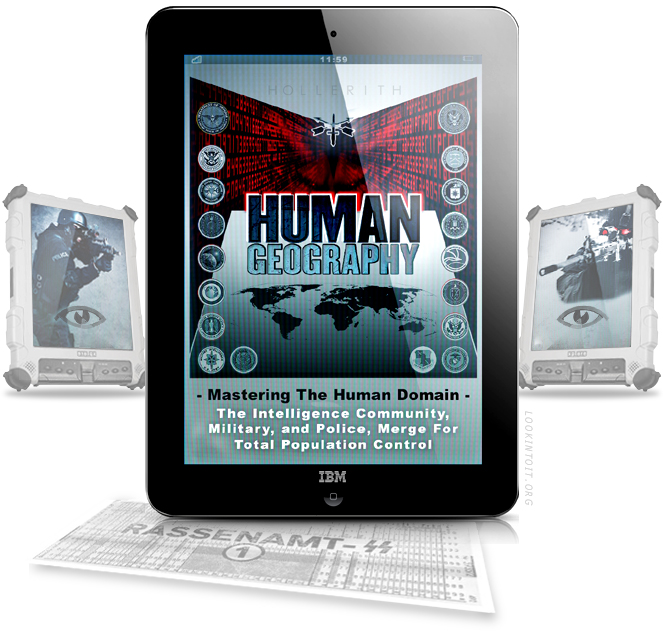 Mastering The Human Domain
Who You Are – Collected information includes names, addresses, biometrics, social media accounts .
What You Do – Travel history, communications, financial transactions and movement of physical assets.
A closer look at the upcoming Jade Helm military exercise, specifically its "master the human domain" motto, reveals a larger agenda in regards to domestic policy.
..."They're building an infrastructure of tyranny," stated Infowars David Knight. "There's a legal infrastructure with things like the NDAA, there's a technical infrastructure with things like the capability to do dragnet surveillance, and then of course there is going to be a military and law enforcement infrastructure, and those are merging."
Synopsis
Full Presentation
LINK : TOTAL POPULATION CONTROL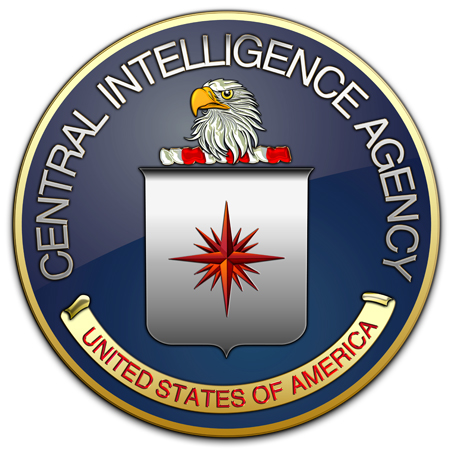 CIA-Funded Software Company Manages Private Data For Healthcare.gov
In-Q-Tel made "strategic investment" into software company involved in Obamacare enrollment
Kit Daniels
Infowars.com
October 24, 2013
A software company funded by the Central Intelligence Agency is managing data on Healthcare.gov, the Obamacare insurance exchange website.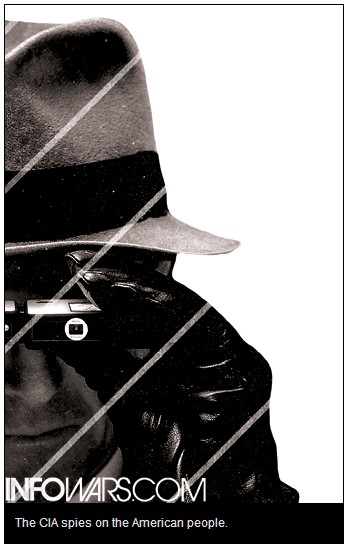 In-Q-Tel, the CIA's venture capital firm, invested heavily into Socrata, the software company who provides data collection and management for Healthcare.gov and Medicare.gov.
Through a press release, Socrata announced a "strategic investment and technology development agreement with In-Q-Tel (IQT), the independent strategic investment firm that identifies innovative technology solutions to support the missions of the U.S. Intelligence Community."
"Under the agreement, IQT will make a strategic investment in Socrata," the press release states. "The two entities will work together to further develop Socrata's data consumerization platform for internal business analysts in data-rich organizations."
"Users of Socrata's technologies can transform raw data from multiple sources into more sophisticated and useful resources."
In other words, Socrata will work with the CIA and other intelligence agencies to transform raw data into a format easily utilized and accessible to the intelligence community.
The CIA's interest in Socrata is crystal clear considering that the Department of Health and Human Services is establishing a centralized Federal Data Services Hub, a comprehensive database of Americans' private information made available to multiple federal entities.
Healthcare.gov captures the personal data provided during the Obamacare enrollment process for this spy grid database.
In-Q-Tel has been investing in firms developing data mining technologies for years.
In the early 2000s, In-Q-Tel invested in Keyhole Inc., the company that developed 3D "flyby" images of buildings and terrain from geospatial data collected by satellites.
Google later purchased Keyhole in 2004 and rolled its technology into Google Earth.
Around the same time, the Director of Technology Assessment at In-Q-Tel, Rob Painter, left his position to become the Senior Federal Manager at Google.
A former CIA case officer, Robert Steele, said that Google is "in bed with" the CIA.
Facebook also received funding through Accel Partners, a venture capital firm with ties to In-Q-Tel and the Defense Advanced Research Projects Agency.
This article was posted: Thursday, October 24, 2013 at 3:34 pm
Tags: big brother, domestic news, domestic spying, government corruption, healthcare, technology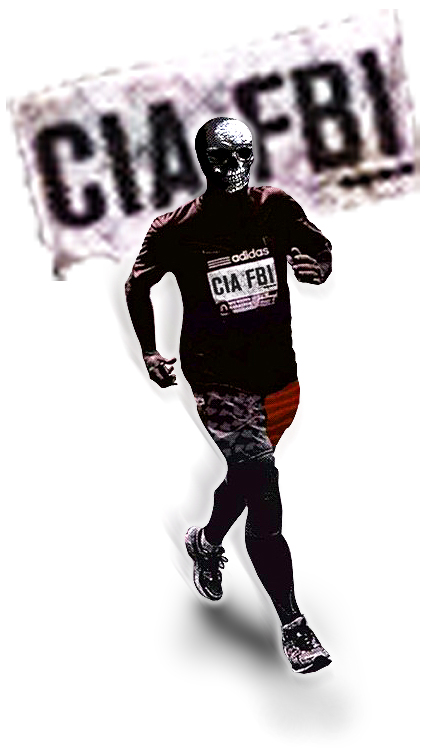 THE CIA
An independent agency of the United States government responsible for collecting and coordinating intelligence and counterintelligence activities abroad in the national interest; headed by the Director of Central Intelligence under the supervision of the President and National Security Council...There has been considerable criticism of the CIA relating to security and counterintelligence failures, failures in intelligence analysis, human rights concerns, external investigations and document releases, influencing public opinion and law enforcement, drug trafficking, and lying to Congress. In 1987, the former CIA Station Chief in Angola in 1976, John Stockwell, said the CIA is responsible for tens of thousands of covert actions and destablization programs since it was created by Congress with the passage of the National Security Act of 1947. At the time, Stockwell estimated that over 6 million people had died in CIA covert actions.
LINK : C.I.A.
THE FBI
The Federal Bureau of Investigation (FBI) is a governmental agency belonging to the United StatesDepartment of Justice that serves as both a federal criminal investigative body and an internal intelligence agency (counterintelligence). Also, it is the government agency responsible for investigating crimes on Indian reservations in the United States under the Major Crimes Act. The branch has investigative jurisdiction over violations of more than 200 categories of federal crime. The agency was established in 1908 as the Bureau of Investigation (BOI). Its name was changed to the Federal Bureau of Investigation (FBI) in 1935. The agency headquarters is the J. Edgar Hoover Building, located in Washington, D.C. The agency has fifty-six field offices located in major cities throughout the United States, and more than 400 resident agencies in lesser cities and areas across the nation. More than 50 international offices called "legal attachés" exist in U.S. embassies and consulates general worldwide.
'Federal Bureau of Investigation organizes almost all terror plots in the US' ...The report reveals that the FBI regularly infiltrates communities where they suspect terrorist-minded individuals to be engaging with others. Regardless of their intentions, agents are sent in to converse within the community, find suspects that could potentially carry out "lone wolf" attacks and then, more or less, encourage them to do so. By providing weaponry, funds and a plan, FBI-directed agents will encourage otherwise-unwilling participants to plot out terrorist attacks, only to bust them before any events fully materialize.
LINK : F.B.I.
Big Brother/Sis And Surveillance Systems
There are over 30 million closed-circuit television cameras in America recording 24-7, catching the average citizen on film nearly 200 times daily. Every American has a 9-digit government Social Security number assigned to them at birth. We require government licenses to drive, to get married, and have pets, government passports to travel, and corporate credit cards to book tickets, make reservations, and shop online. Our phone lines are tapped and our emails are compiled and saved. Intelligence agencies and corporations share and maintain huge databases full of information on every citizen. The government, corporate, and media interests have all melded into one cohesive unit, propagating the "official" version of reality through every newspaper and TV set.
LINK : Big Brother/Sis And Surveillance Systems
UNCONSTITUTIONAL
Among the variety of ways of subverting a nation, coopting its monetary system is the most powerful tool in doing this. America was taken over in 1913...watch the documentary below to see how the Federal Reserve bank has trodden the Constitution and enslaved America in unpayable debt.

FIAT EMPIRE :
Why the Federal Reserve Violates the U.S. Constitution
Click the following links to see more videos on this most important subject of debt enslavement.
LINKS :
Passage of the so-called "health care reform" bill in the House of Representatives this past Sunday, March 21 (I won't even address the inferred unconstitutionality of Congress doing business on the Lord's Day. See Article. I. Section. 7. Paragraph. 2.) drove yet another stake into the heart of America. For all intents and purposes, it is the health of the United States that is in dire need of healing. In fact, the US has been on extended life-support for decades. With its condition being rendered critical, and absent major surgery, its days are numbered. The passage of this bill only serves to further weaken an already frail Constitution. In fact, this one may prove to be the fatal blow. Lady Liberty may never recover.
The decision by Congress to socialize medicine in the US ranks among the most draconian, most egregious, most horrific actions ever taken by the central government in Washington, D.C. This bill rocks the principles of liberty and constitutional government to the core. It changes fundamental foundations; it repudiates historical principle. Oh! The same flag may fly on our flagpoles, the same monuments may grace our landscape, and the same National Anthem may be sung during our public ceremonies, but it is not the same America. The Congress of the United States has now officially turned America into a socialist state.
On March 23, 2010, President Barack Obama signed the health care bill into law, and as such, this date–along with March 21–joins a list of dates that have each inflicted unconstitutional, socialistic, and sometimes even tyrannical action against the States United and have, therefore, contributed to the destruction of a free America.
April 9, 1865
This is the date when General Robert E. Lee surrendered the Army of Northern Virginia to U.S. Grant at Appomattox Court House, Virginia. Regardless of where one comes down on the subject of the Civil War, one fact is undeniable: Abraham Lincoln forever destroyed the Jeffersonian model of federalism in America. Ever since, virtually every battle that free men have fought for the principles of limited government, State sovereignty, etc., have all stemmed directly from Lincoln's usurpation of power, which resulted in the subjugation and forced union of what used to be "Free and Independent States" (the Declaration of Independence). In fact, the philosophical battles being waged today regarding the recent health care debacle (and every other encroachment upon liberty and State power by the central government) have their roots in Lincoln's tyranny.
July 9, 1868
This is the date when the 14th Amendment was ratified. This amendment codified into law what Lincoln had forced at bayonet point. Until then, people were only deemed citizens of their respective states. The Constitution nowhere referred to people as "US citizens." It only recognized "the Citizens of each State." Notice also that citizenship was only recognized among the "several States," not among people living in non-State territories. Until the 14th Amendment, people were "Citizens of each State." (Article. IV. Section. 2. Paragraph. 1.) The 14th Amendment created a whole new class of persons: "citizens of the United States." This false notion of "one nation" overturned the Jeffersonian principle that our nation was a confederated republic, a voluntary union of states.
February 3, 1913
This is the date when the 16th Amendment was ratified, and the direct income tax and IRS were instituted. This was a flagrant repudiation of freedom principles! What began as a temporary measure to support the War of Northern Aggression became a permanent income revenue stream for an unconstitutional–and ever-growing–central government.
April 8, 1913
This is the date when the 17th Amendment was ratified. This amendment overturned the power of the State legislatures to elect their own senators and replaced it with a direct, popular vote. This was another serious blow against State sovereignty. The framers of the Constitution desired that the influence and power in Washington, D.C., be kept as close to the people and states as possible. For example, the number of representatives in the House of Representatives was to be decided by a limited number of voters. In the original Constitution, the ratio of "people of the several States" deciding their House member could not exceed "one for every thirty thousand." (Article. I. Section. 2. Paragraph. 3.) And when it came to the US Senate, the framers also recognized the authority of each State legislature to select its own senators, thereby keeping power and influence from aggregating in Washington, D.C. The 17th Amendment seriously damaged the influence and power of the states by forcing them to elect their US senators by popular vote. The bigger the State, the less influence the State legislature has in determining its US senator. Senators who answered to State legislators, each answering to a limited number of voters, are much more accountable to the "citizens of the several States" than those who are elected by a large number (many times numbering into the millions) of people. For all intents and purposes (at least in the larger states), US Senators are more like "mini-Presidents" than they are representatives of sovereign states.
December 23, 1913
This is the date when the Federal Reserve Act was passed. This Act placed oversight of America's financial matters into the hands of a cabal of private international bankers, who have completely destroyed the constitutional principles of sound money and (for the most part) free enterprise. No longer would the marketplace (private consumption, thrift, growth, etc.) be the determinant of the US economy (which is what freedom is all about), but now a private, unaccountable international banking cartel would have total power and authority to micromanage (for their own private, parochial purposes) America's financial sector. Virtually every recession, depression, and downturn (including the one we are now experiencing) has been the direct result of the Fed's manipulation (again, for its own purposes and with Washington's cooperation) of the market.
June 26, 1945
This is the date when the United Nations Charter was signed and America joined the push for global government. Ever since, US forces have spilled untold amounts of blood and sacrificed thousands of lives promoting the UN's agenda. Since the end of World War II, in virtually every war in which US military forces have been engaged, it has been at the behest of the UN. And it is also no accident that America has not fought a constitutionally declared war since we entered the UN–and neither have we won one.
Furthermore, it is America's involvement in the United Nations that has spearheaded this draconian push for a New World Order that George H. W. Bush, Henry Kissinger, Tony Blair, Walter Cronkite, et al., have talked so much about. The United Nations is an evil institution that has completely co-opted our US State Department and much of our Defense Department. It is an anti-American institution that works aggressively and constantly against the interests and principles of the United States. But it is an institution that is ensconced in the American political infrastructure. Like a cancer, the UN eats away at our liberties and values, and both major political parties in Washington, D.C., are culpable in allowing it to exert so much influence upon our country.
June 25, 1962, and June 17, 1963
These are the dates when the US Supreme Court removed prayer ('62) and Bible reading ('63) from public schools. At this point, these two Supreme Court decisions were the most serious affront to the First Amendment in US history. Think of it: from before a union of states was established in 1787, children had been free to pray and read the Scriptures in school. We're talking about a period of more than 300 years! Of course, the various State legislatures–and myriad city and county governmental meetings–still open their sessions in prayer, as do the US House and Senate, and even the US Supreme Court. But this same liberty is denied the children of America. There is no question that America has not recovered from these two horrific Supreme Court decisions. In effect, the federal government has expelled God not only from our public schools, but also from our public life! And America has not been the same since.
October 22, 1968
This is the date when President Lyndon Baines Johnson signed the Gun Control Act of 1968. Before this Act, the 2nd Amendment was alive and well in the United States. The Gun Control Act of 1968 turned a right into a privilege and forever forced the American people to bow to the altar of government when seeking to arm themselves. Interestingly enough, this Gun Control Act mirrored Nazi Germany's Gun Control Act of 1938. In fact, the Gun Control Act of 1968 is almost a verbatim copy of Hitler's Gun Control Act of 1938.
Our Founding Fathers could never have imagined that governments within the "several States" would ever be allowed to deny the people's right to keep and bear arms. In fact, it was the attempted confiscation of the firearms stored at Concord, Massachusetts, that triggered the War of Independence in 1775. That the people of Massachusetts would be denied their right to keep and bear arms, as they are today, could not have been foreseen–and would never have been tolerated–by America's founders.
Yet, most of the hundreds of draconian gun control laws that have been inflicted upon the American people have all come about as a result of the Gun Control Act of 1968.
January 22, 1973
This is the date when the US Supreme Court issued the Roe v. Wade and Doe v. Bolton decisions, which, in effect, legalized abortion-on-demand. These two decisions expunged the Jeffersonian principle that all men are endowed by their Creator with the unalienable right to life (Declaration). Since then, more than 50 million unborn babies have been legally murdered in their mothers' wombs. Abortion is, without a doubt, America's national holocaust. It has opened the door to a host of Big Government programs and policies that have resulted in the wanton destruction of human life both in the United States and overseas. It has created an entire industry whose express purpose for existing is the destruction of human life. It has desensitized the conscience and soul of America. Furthermore, it has forced men of decency and good will to finance–with their tax dollars–the unconscionable act of killing unborn children.
And once again, another Jeffersonian principle was eviscerated. He said, "To compel a man to furnish contributions of money for the propagation of ideas which he disbelieves and abhors is sinful and tyrannical." The Roe and Doe decisions violate this principle in the most egregious manner possible.
October 26, 2001
This is the date when President George W. Bush signed the USA Patriot Act, and the federal government's war against individual liberty began in earnest. Most of the unconstitutional eavesdropping, snooping, wiretapping, phone call intercepting, email reading, prying, financial records tracking, travel watching, ad infinitum, ad nauseam, by federal police agencies began with the implementation of the Patriot Act. The Department of Homeland Security and the "war on terrorism," which have resulted in the deaths of tens of thousands of innocent people worldwide, and the usurpation of federal power at home, have all come about as an outgrowth of the Patriot Act. The USA Patriot Act has forever shifted the focus of American law and jurisprudence against constitutional government and individual liberty, toward a police-state mentality. The Patriot Act is even turning our local and State law enforcement agencies into military-style "Jackboots," where police officers see themselves not necessarily as guardians of the citizenry, but, as often as not, as adversaries, where citizens are deemed to be the "enemy."
October 17, 2006, and October 9, 2009
These are the dates when President G.W. Bush signed and President Barack Obama re-signed the Military Commissions Act. This Act is the outgrowth of the Patriot Act but has, in effect, terminated the fundamental protections of individual liberty, which are found in the US Constitution and Bill of Rights. For all intents and purposes, the Patriot Act and Military Commissions Act eviscerated the 4th and 5th Amendments, and do serious injury to several others. The Military Commissions Act also expunges the constitutional right of Habeas Corpus.
March 21 and 23, 2010
These are the dates when Congress passed and President Obama signed into law the "Patient Protection and Affordable Care Act," the so-called "health care reform" bill that we spoke about at the beginning of this column. While Social Security and various Welfare programs have toyed with socialism in the United States, this bill is the largest and most expansive endorsement of socialism in American history. This bill socializes some 18% of the US economy by socializing the health care industry in America. The fallout and ramifications of this bill are going to be horrific.
When future historians review the demise of our once-great republic, they will observe that the above dates, including March 21 and March 23, 2010, were the dates that destroyed America. The American people have been far too tolerant for far too long.
People concerned about the future of freedom and prosperity in America should line up quickly and demand that their respective State legislatures and governors resist this new health care bill, even to the point of refusing to implement it in their states. More than 30 states are threatening to take the health care bill to court. But states must do more than that. They must follow the lead of the State of Virginia and pass legislation refusing to comply with it. Yes, I'm saying it: it is time for another State rebellion! If states do not stand up and draw their lines in the sand now, it will be forever too late.
*If you appreciate this column and want to help me distribute these editorial opinions to an ever-growing audience, donations may now be made by credit card, check, or Money Order. Donate using this link.
(c) Chuck Baldwin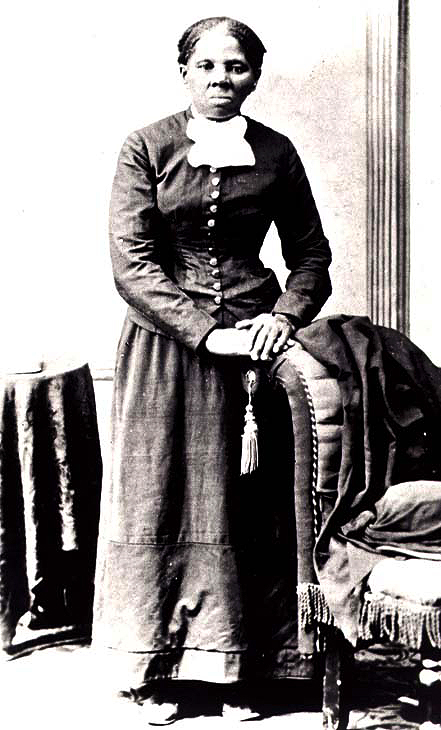 -- Harriet Tubman --
"I freed a thousand slaves; I could have freed a thousand more, if only they knew they were slaves."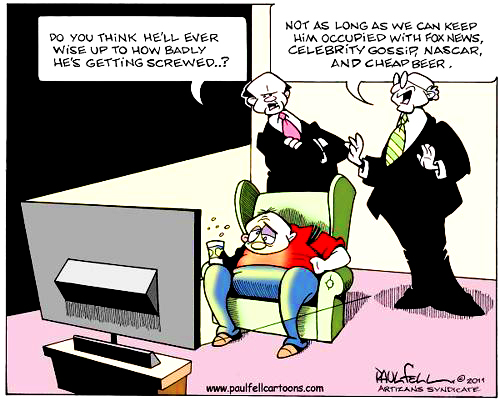 Only the vigilant can maintain their liberties, and only those who are constantly and intelligently on the spot can hope to govern themselves effectively by democratic procedures.
"A society, most of whose members spend a great part of their time, not on the spot, not here and now and in their calculable future, but somewhere else, in the irrelevant other worlds of sport and soap opera, of mythology and metaphysical fantasy, will find it hard to resist the encroachments of those who would manipulate and control it."

- Aldous Huxley -
LINK :

TOTAL SURVEILLANCE SOCIETY
LINK :
Transhumanism And The Technocratic Era

REACH OUT TO OTHERS
[Help Educate Family And Friends With This Page And The Links Below]
---
MORE:
Indefinite Detention and Torture
The International Criminal Court
The NSA (National Security Agency)