What Can We Do?

"Praying for freedom never did me any good til I started praying with my feet."
-- Frederick Douglass --
---
You need to get educated on the many subjects we have discussed. We have suggested some reading and organizations that can help, but the very best you can do is become familiar with the real philosophy of liberty that America was founded upon. Read the Constitution and the Bill of Rights. They are not very long and surprisingly easy to read. Written by some of our greatest American leaders, these two documents are the basis for all our laws and explain what our government should and should not be doing.
Also, you should be dedicating your time, your money, and your vote to organizations and candidates that have a consistent record of championing these philosophies of Liberty. Voting is very important, but you can't expect to cast a vote every few years and wait for someone else to do something. Make your voice heard and work to protect your freedoms by informing yourself and dedicating your resources to values and causes that will truly matter to all of our futures. You do not have to become an activist unless you feel called, however we all need to be very active at this time and participate in the great American process of government by the people.
Get involved in elections

Know about the candidates that are running in your area, and even in other areas where you might be able to help inform other people. It's easy enough to do, and ask yourself some basic questions about the candidates like: Have they done what they said? Does their record stand behind their words? Do they stand behind the Bill of Rights and the Constitution? Make sure you are informed on any ballot measures as well. If you find someone or something you are passionate about, get more involved with the campaign. Help collect signatures, go door to door, and work with the campaign to make a difference.

We cannot leave it to schools and teachers to educate our kids. We need to be active in the education of our children by exposing them to information that is truthful and aligned with our values. There is all sorts of media that is available to help you. (For instance, John Stossel has a program he does with schools). You can start by helping your children read and understand the history and content of the Bill of Rights and The Constitution.
Start a blog and get involved. Anyone can do it. The internet is a powerful tool and the world is your audience. Write your own opinions, post good articles and videos and spread them to everyone else. Disseminating the truth is vital and everyone's contribution counts.

It takes a lot of resources to spread these ideas of liberty. The mission needs your help too. Give generously to grass roots organizations and candidates that are fighting for our freedom. We have connected you to a few good ones, and thankfully there are many others getting involved. Stay informed and research them carefully, so you can know that your money is being used wisely.
Contact your

representatives
Email, write, and call your elected representatives. It is very important that you tell them what you think and encourage others to do the same. Remember, you elected them and they serve you. Hold them accountable and they will act much more carefully when they know you are watching.

Let your friends know what you believe. Be confident and show others how you are helping to spread the truth of freedom, and how they too can be part of the solution to a better America. Invite them to events and discussion groups, and link to those things you believe in.
To those who are educators, please take the time and energy to read and educate yourself on real history and teach the truth to your students. Teach them about the Constitution and the Bill of Rights, show them what those documents say and why they are so important. Many text books and curriculum bend and revise history for convenience or political agenda. Make the buck stop with you and teach the truth.
---

2016 Election Archive
---
"Go ye therefore..."

Email, write, and call your elected representatives. It is very important that you tell them what you think and encourage others to do the same. Remember, you elected them and they serve you. Hold them accountable and they will act much more carefully when they know you are watching.
Rev. Dr. Martin Luther King Jr. on Disciplined Aggression
Rev. Dr. Martin Luther King Jr. speaks about being aggressive with good disciple in the pursuit of civil rights, freedom and justice.
Be Aggressive Or Be Eaten
Alex breaks down the blatant fact that you must be aggressive in order to protect yourself from a mountain lion attack in a state park. You can't cower in fear and be eaten. The same goes for the corrupt militant police state that is growing exponentially as the New World Order's plan for total domination of The United States approaches completion. David Knight adds from an earlier report titled "EPA claims Smoky Mountains are smoggy mountains". The very same vigilant tactics must be used against the oppression of the EPA and other government entities.
http://www.infowars.com/special-repor...
Berlin Woke Up, Now What About Your City?
Published on Jul 24, 2014
In this video Luke Rudkowski travels to Berlin Germany to cover the expanding and growing resistance moment. This event took place on July 19th and brought together over 5,000 people from all over Germany. This is a video of the people there and the message they have to you.
Check out our 2nd channel http://www.youtube.com/subscription_c...
Support WeAreChange by Subscribing HERE http://www.youtube.com/subscription_c...
Like Us on Facebook: https://facebook.com/LukeWeAreChange
Follow Us on Twitter: https://twitter.com/Lukewearechange
Stalk Luke on Instagram: http://instagram.com/lukewearechange
Rep WeAreChange Merch Proudly: http://wearechange.org/store
OH YEAH since we are not corporate or government WHORES help us out http://wearechange.org/donate
We take BITCOIN too
12HdLgeeuA87t2JU8m4tbRo247Yj5u2TVP
LINK :
Get Off Your Ass and Join The Resistance!
Published on Dec 18, 2014
Join us tomorrow. Free Live Stream http://www.Infowars.com/show 3pm to 6pm central. Live Coverage from Spokane Washington MRAP Police State Buildup protest. Join us on the ground or on the web.
Infowars reporter Joe Biggs covers numerous examples of the all out attack on liberty lovers by the globalist hijacked Feds, including the comments a Spokane County officer made stating that the police have MRAP's to use on Constitutionalists. The time to passively sit by is over!

LINKS :
Doomsday Preppers Will Be Treated As Terrorists
Police Trained That Informed Americans Are Terrorists
DHS Preparing For 7-Year War Against American People
16 Yr Old Battles the NWO
[Explains What You Can Do]
Published on Mar 4, 2014
Follow Andrew Demeter:
https://www.youtube.com/user/TeenTake
https://www.facebook.com/TeenTake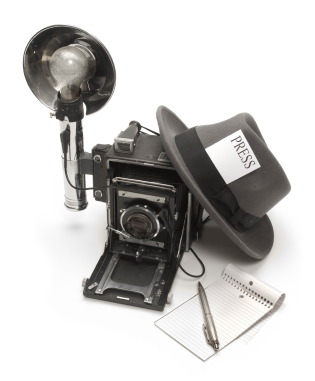 The Net Is Mightier Than The Sword
- James Corbett at TEDxGroningen -
Published on Dec 25, 2014
Since the rise of the internet people have changed from mere audiences into authors and editors. With pieces of technology small enough to fit the whole world into your pocket, a revolution might be on its way. The net is now mightier than the sword. This presentation was delivered at the TEDxGroningen conference in the Netherlands on November 20, 2014.
LINK :
Ambush / Undercover Journalism
On this special edition of The Corbett Report, James sits down with Broc West of APPerspective.net to discuss how to make your own media. In this wide-ranging conversation, James and Broc answer your questions on matters technical (software and equipment) and non-technical (processes and concepts) on the subject of creating media. Join us this week on The Corbett Report as we demonstrate the fact that making your own media is easier than you think.
For those with limited bandwidth, CLICK HERE to download a smaller, lower file size version of this episode.
For those interested in audio quality, CLICK HERE for the highest-quality version of this episode (WARNING: very large download).
Documentation
HV30
Time Reference:
21:39
https://www.corbettreport.com/episode-283-solutions-make-your-own-media/
MORE HERE :
https://www.corbettreport.com/?s=solutions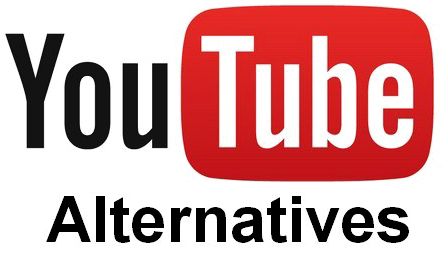 DTube Torrents
Operation Billboard: Engage
Published on Jan 27, 2015
Alex Jones talks with Infowars supporter Robert Breaux about how he is supporting and helping to fight the Infowar.
http://www.infowars.com/taxpayers-pay...
California Parents Shut Down Vote on Mandatory Vaccines


Published on Apr 17, 2015
Concerned parents and conscientious objectors packed out a California Senate committee hearing in Sacramento yesterday, loudly voicing disapproval of a bill which would severely restrict a parent's right to opt their children out of state-mandated vaccines.
http://www.infowars.com/california-pa...
Help us spread the word about the liberty movement, we're reaching millions help us reach millions more. we all want liberty. Find the free live feed at http://www.infowars.com/watch-alex-jo...
LINK : Mandatory Vaccine Threat
Legendary Navy SEAL Launches Operation To Expose Pedophiles
Published on Mar 31, 2017
Former Navy SEAL Craig "Sawman" Sawyer joins the Alex Jones show to talk about his new campaign to expose and bring down pedophiles.
Help us spread the word about the liberty movement, we're reaching millions help us reach millions more. Share the free live video feed link with your friends & family: http://www.infowars.com/show
Army Vet Runs For Austin City Council to Replace Gun Grabbing Bureaucrat
Published on Oct 27, 2014
David is joined in studio by Central Texas Gun Works owner Michael Cargill to discuss his run for city council. http://centraltexasgunworks.com/
http://cargillfortexas.com/
https://twitter.com/michaeldcargill
LINKS :
Founding Fathers Battle Gun Grabbers From the Grave
UN Arms Transfer Treaty (ATT) on Small Arms: Gun Grab Gradualism
Lubys Massacre Survivor Advocates Concealed Carry
DOJ MEMO TO OUTLAW AND CONFISCATE ALL GUNS
Federal Government Moves to Disarm Veterans
Making a Difference in Government Locally is the Most Effective
- Barry Klein Interview -
Published on Aug 15, 2016
This New Gold Stock Headed Up by an All-Star Management Team:
http://FutureMoneyTrends.com/GoldIPO
In this first time interview with us Barry of Houston Property Rights Association reveals the power in activism to influence local politics. This is a more effective strategy than voting in the federal elections.
Visit Barry: https://www.facebook.com/Houston-Prop...
https://www.facebook.com/Houston-Property-Rights-Association-291051094423560/info?tab=page_info
---
Dr. Benjamin Rush
"Education is favorable to Liberty. Freedom can only exist in a society of knowledge. Without learning, men are incapable of knowing their rights, and where learning is confined to a few people, Liberty can neither be equal nor universal."
---

THE CONSTITUTION IS THE SOLUTION
1) The Dangers of Democracy

2) Enumerated vs. Unlimited Power

3) Constitutional Economics,

Constitutional Money

4) Constitutional War Powers

and the Enemy Within

5) Exposing the Enemies of Freedom

6) Restoring the Constitution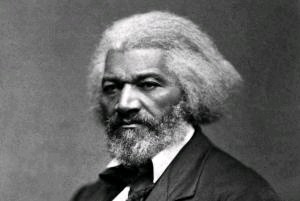 "Praying for freedom never did me any good til I started praying with my feet."
http://www.contactingthecongress.org/
http://www.congressmerge.com/onlinedb/
US Elections
-- How do they work? --
This 5 minute video introduces A Level Government and Politics students to the key features of elections
U.S. Elections: The Road to the White House

How does the American presidential election work? This video explains the start of the process, picking the candidate
Elections in the United States


http://www.thenewamerican.com/freedomindex/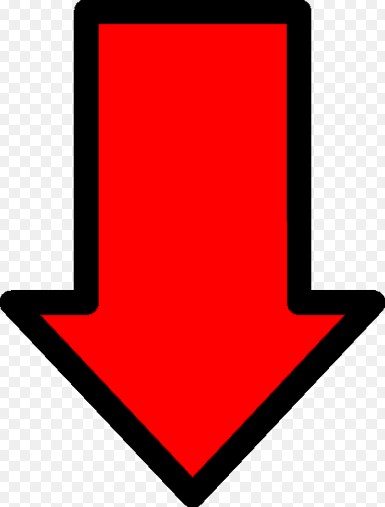 The Freedom Index: A Congressional Scorecard Based on the U.S. Constitution rates congressmen based on their adherence to constitutional principles of limited government, fiscal responsibility, national sovereignty, and a traditional foreign policy of avoiding foreign entanglements. The percentages below are cumulative scores are based on key votes from 1999 through 2013. Click on a senator's or representative's name to get a detailed breakdown of his or her voting record.
AN AUDIO INTRODUCTION TO THE FREEDOM INDEX SCORECARD

REACH OUT TO OTHERS
[Help Educate Family And Friends With This Page And The Links Below]
---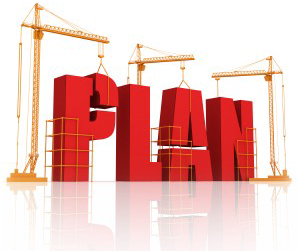 MORE:
Fighting Back Against Big Brother
Ambush / Undercover Journalism