GEO-ENGINEERING
Contrails vs Chemtrails
Chemtrails differ from ordinary contrails in that they hang in the sky for hours and are often observed to be emitted from planes that fly criss-cross routes, leading to the formation of 'X' and grid-like patterns in the sky. Chemtrails also directly effect localized weather by turning a clear blue sky into a hazy overcast.
Chemtrails That Don't Exist Cost 5 Billion a Year To Produce!
The Greatest Public Health Threat Can No Longer Be Denied
---
Environmental Deception
The Difference between Contrail and Chemtrail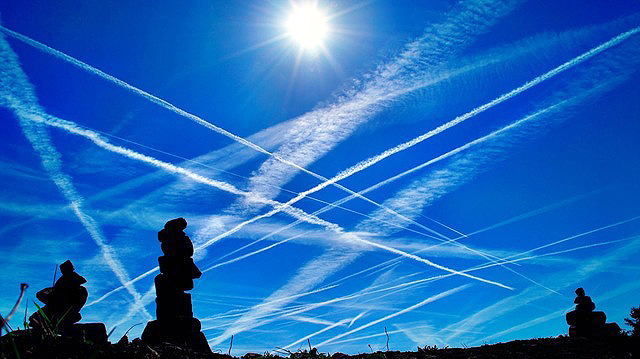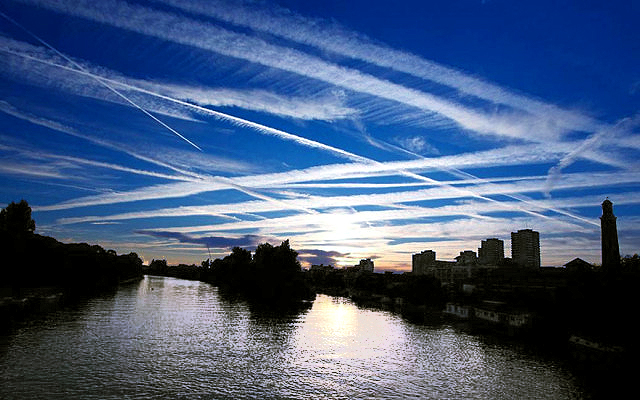 Chemtrails That Don't Exist Cost 5 Billion a Year To Produce!
The cost of a massive program to spray sun-dimming particles into the upper atmosphere in the name of halting global warming, a process some contend is already underway via chemtrails, has been put at just below $5 billion dollars a year.

U.S. scientists writing in the journal Environmental Research Letters concluded that "Planes or airships could carry sun-dimming materials high into the atmosphere for an affordable price tag of below $5 billion a year as a way to slow climate change," reports Reuters, a process characterized as "both feasible and affordable."

The cost of using specially adapted aircraft able to operate at high altitudes as a delivery system to disperse sulphur particles was put at $1 to $2 billion a year. Using "giant guns or rockets" would be more expensive.

Co-author Professor Jay Apt of Carnegie Mellon University in Pittsburgh told Reuters that injecting the atmosphere with sulphur but then suddenly removing it from the eco-system could cause temperatures to jump, indicating that the program would have to be ongoing in perpetuity.

The study completely failed to analyze whether such a massive geoengineering program would be a good idea and what environmental consequences it would have.
http://www.infowars.com/cost-of-chemt...
Global Chemtrail Secrets Revealed 1/2
Global Chemtrail Secrets Revealed 2/2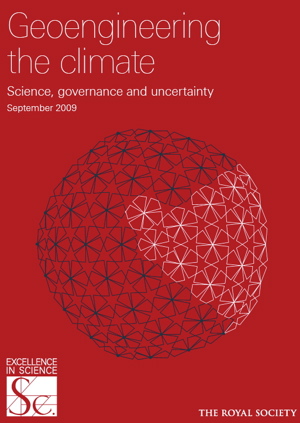 SHADE the Motion Picture
Shade exposes the true power structure embedded in our global reality, showing the true controllers their plans to Geo-engineer our planet and control the populace.

Visit http://www.shadethemotionpicture.com to order a DVD, rent or download the film.
Follow the filmmakers @JasonBermas and @ShepardAmbellas on Twitter.

Shop at http://www.mypatriotsupply.com for all of your preparedness needs.

A portion of this film was made possible by MyPatriotSupply.com

SHADE the Motion Picture Copyright 2013 Unbound Productions LLC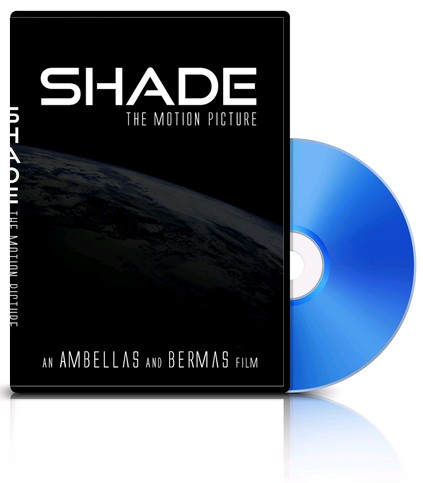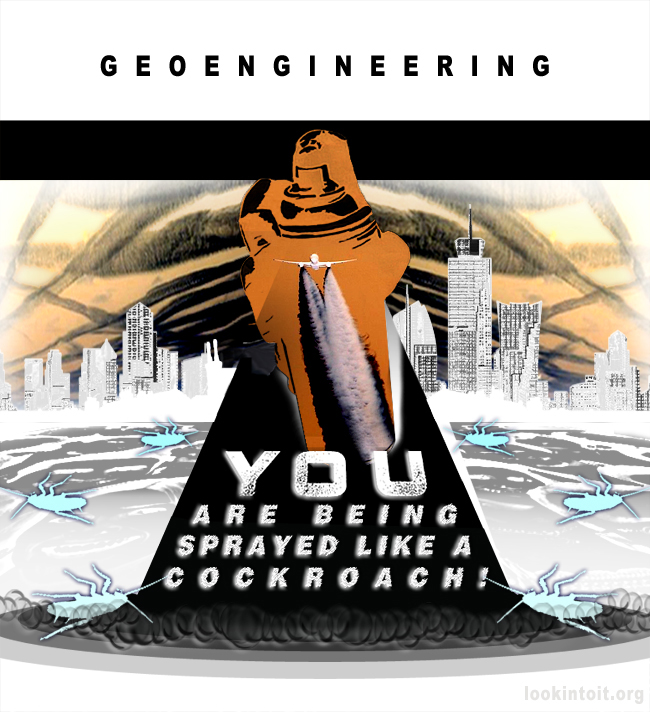 MORE :
The Greatest Public Health Threat Can No Longer Be Denied


Paul Joseph Watson & Alex Jones
http://www.infowars.com
http://www.prisonplanet.tv/
Monday, November 14, 2011


The fact that the planet is being bombarded with chemicals from high-altitude spraying as part of numerous geoengineering programs being conducted by U.S. government agencies and universities that have been approved with no oversight whatsoever can no longer be denied.

The re-classification of global warming, a highly contentious and often scientifically fraudulent pseudo-science, as a "national security threat" has been exploited by governments as an excuse to play God, green lighting secret experiments on a massive scale that carry innumerable dangers to humans and their environment.

However, now that increasing awareness of geoengineering as a result of the chemtrails phenomenon has propagated widely, authorities are slowly being forced to disclose certain aspects of the program. We are now not far away from full disclosure of the true extent of geoengineering experimentation.

Scientists now admit that vapor trails from aeroplanes are creating "artificial clouds" that block out the sun. This is no longer a matter of debate. The chemtrail "conspiracy theorists" were proven correct.

Reading University's Professor Keith Shine told the Daily Mail last year that the clouds "formed by aircraft fumes could linger 'for hours', depriving those areas under busy flight paths, such as London and the Home Counties, of summer sunshine."

"Experts have warned that, as a result, the amount of sunlight hitting the ground could be reduced by as much as ten per cent. Professor Shine added: "Over the busiest areas in London and the South of England, this high-level cloud could cover the sky, turning bright sunshine into hazy conditions for the entire area. I expect the effects will get worse as the volume of air traffic increases."

The report also makes reference to a 2009 Met Office study which found that high-level winds did not disperse contrails that later formed into clouds which covered an astonishing 20,000 miles.

Of course, only the completely naive would suggest that there is no connection between chemtrails that block out the sun, a phenomenon that has been ongoing for over a decade, and open calls on behalf of scientists to 'reduce global warming' by injecting the atmosphere with aerosols.

Mainstream science and academia has gone from dismissing chemtrails as a fantasy of paranoid conspiracy theorists to now accepting that they exist but claiming that they are natural and not artificially induced, despite numerous patents and scientific proposals that focus around using man-made dispersal of aerosols to alter the atmosphere.

The proposal to disperse sulphur dioxide in an attempt to reflect sunlight was discussed in a September 2008 London Guardian article entitled, Geoengineering: The radical ideas to combat global warming, in which Ken Caldeira, a leading climate scientist based at the Carnegie Institution in Stanford, California, promoted the idea of injecting the atmosphere with aerosols.

"One approach is to insert "scatterers" into the stratosphere," states the article. "Caldeira cites an idea to deploy jumbo jets into the upper atmosphere and deposit clouds of tiny particles there, such as sulphur dioxide. Dispersing around 1m tonnes of sulphur dioxide per year across 10m square kilometres of the atmosphere would be enough to reflect away sufficient amounts of sunlight."

http://www.infowars.com/geoengineerin...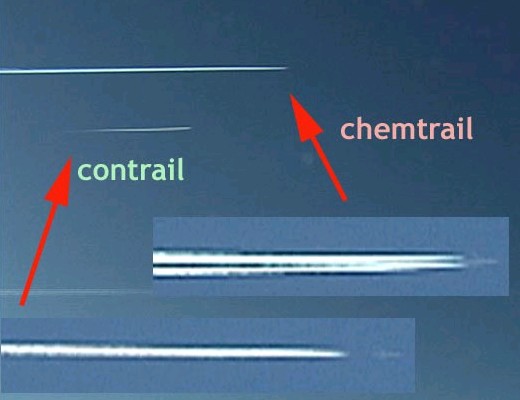 Concerns About Chemtrails Given Fresh Impetus
The Obama administration's announcement to explore "geo-engineering" the environment in the name of preventing global warming has given fresh impetus to concerns about whether such programs are already underway in the guise of chemtrails.
Chemtrails differ from ordinary contrails in that they hang in the sky for hours and are often observed to be emitted from planes that fly criss-cross routes, leading to the formation of 'X' and grid-like patterns in the sky. Chemtrails also directly effect localized weather by turning a clear blue sky into a hazy overcast.
Last year, a KSLA news investigation found that a substance that fell to earth from a high altitude chemtrail contained high levels of Barium (6.8 ppm) and Lead (8.2 ppm) as well as trace amounts of other chemicals including arsenic, chromium, cadmium, selenium and silver. Of these, all but one are metals, some are toxic while several are rarely or never found in nature. The newscast focuses on Barium, which its research shows is a "hallmark of chemtrails." KSLA found Barium levels in its samples at 6.8 ppm or "more than six times the toxic level set by the EPA."
KSLA also asked Mark Ryan, Director of the Poison Control Center, about the effects of Barium on the human body. Ryan commented that "short term exposure can lead to anything from stomach to chest pains and that long term exposure causes blood pressure problems." The Poison Control Center further reported that long-term exposure, as with any harmful substance, would contribute to weakening the immune system, which many speculate is the purpose of such man-made chemical trails.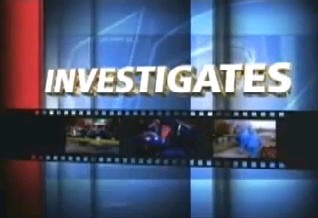 Indeed, barium oxide has cropped up repeatedly as a contaminant from suspected geoengineering experimentation.
KSLA also put aerosolized-chemical testing in its historical context, citing a voluminous number of unclassified tests exposed in 1977 Senate hearings. The tests included experimenting with biochemical compounds on the public. KSLA reports that "239 populated areas were contaminated with biological agents between 1949 and 1969."
The announcement this week that the Obama administration has held discussions regarding the possibility of "geo-engineering" the earth's climate to counter global warming by "shooting pollution particles into the upper atmosphere to reflect the sun's rays" has stoke fresh concerns that similar programs are already underway, and that chemtrails are directly connected to such experimentation.
Indeed, as we covered in previous article, numerous universities and government agencies have been conducting studies in this field for years.
In addition, the Obama administration's interest in exploring "geo-engineering" mirrors recent publications penned by the elite Council On Foreign Relations.
In a document entitled Geoengineering: Workshop on Unilateral Planetary Scale Geoengineering, the CFR proposes different methods of "reflecting sunlight back into space," which include adding "small reflecting particles in the upper part of the atmosphere," adding "more clouds in the lower part of the atmosphere," and placing "various kinds of reflecting objects in space either near the earth or at a stable location between the earth and the sun."
The proposals in the CFR document match exactly the atmospheric effects observed in the aftermath of chemtrail spraying.
The Council On Foreign Relations (CFR)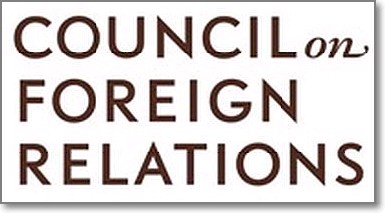 App To Combat Chemtrails
SkyderALERT is a global movement fighting to end the world's most dangerous environmental program ever - GeoEngineering and SRM: Using airplanes to spray the sky with toxic metals and particles, intending to block the sun and force climate change while creating unknown consequences. http://www.skyderalert.com/

[RELATED ARTICLES]
http://www.infowars.com/geo-engineeri...
http://www.infowars.com/geoengineerin...
http://www.infowars.com/information-f...
http://www.infowars.com/cost-of-chemt...
http://www.infowars.com/geoengineerin...
http://www.infowars.com/chemtrails-an...
http://www.infowars.com/al-gore-talks...

[LEARN MORE]
http://www.infowarsshop.com/Chemtrail...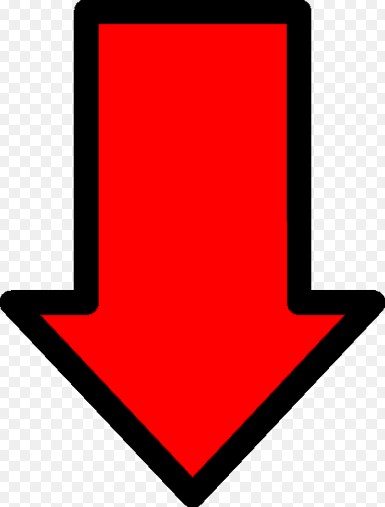 TAKE ACTION!!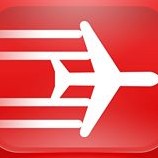 Climate Engineering Weather Warfare, and the Collapse of Civilization
http://GeoEngineeringWatch.org
Planet Earth is under an all out weather warfare assault.
In this video, Dane Wigington gives another presentation in Northern California on the harmful effects of Geoengineering, declaring that there is virtually NO NATURAL WEATHER due to the massive global climate engineering. The very essentials needed to sustain life on earth are being recklessly destroyed by these programs. This is not a topic that will begin to affect us in several years, but is now already causing massive animal and plant die off around the world, as well as human illness.

The debate over whether geoengineering programs are going on is now a moot point. We have more than enough data to confirm it. We have actual footage showing tankers spraying. The materials showing up on the ground are exactly the same materials mentioned in the numerous geoengineering patents and documents. Visit our website for a list of these government patents and documents.

Our skies today are simply not normal. Upon examination this cannot be denied. They are filled with nanoparticulates of heavy metals. But the skies have been filled with grid patterns for so long now that we are used to them and do not see them anymore. Sadly, the fact is that people do not look up.

To be clear, what we are seeing is not cloud seeding to increase rainfall. These particulates are designed to block the sun and move the jet stream. Dane explains how this is causing the drought and deluge being experienced around the globe.

Our atmosphere is nothing but a massive physics lab to geoengineering scientists who have no concern whatsoever about the consequences to humanity or any living thing, including themselves. The experiments are literally tearing the planet apart and destroying life on earth.

Dane reports, among other things, on:
• Geoengineering related climate disruptions, extreme drought and deluge
• Ozone depletion
• Methane release
• Drastic reduction in arctic sea ice
• Global oxygen content reductions
• Oceans on the brink of collapse
• Massive fish die offs
• 200 species becoming extinct every single day
• A drastic rise in Autism, Alzheimer's, and Dementia
• Crisis level forest reductions
• The sterilization of soils making it impossible for plants to grow without Monsanto's aluminum resistant seeds

Dane Wigington presents hard data which reveals what these catastrophic programs have done to our planet to date and what they will do if they are allowed to continue. Please take the time to watch this video, follow up with some investigation of your own on our site -- http://www.geoengineeringwatch.org, and share this information far and wide.

Thank you,
GeoengineeringWatch Staff

Trailer video: Geoengineeringwatch Obama Update, Denial and Deception http://youtu.be/beXEWf8kWuQ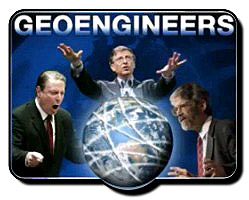 http://www.geoengineeringwatch.org/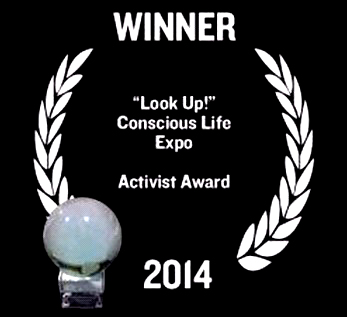 -- LOOK UP! --
New, Full Documentary -Chemtrails, Geo-Engineering, & Weather MOD. Must Watch!
"Look UP" The Winning Documentary of the Op Paul Revere contest. It's creator implements an App that can be used on IOS and Android and allows people to capture chemtrails and have them compiled and sent to lawmakers in order to create awareness.

This is a new type of documentary NEVER DONE BEFORE. By using the patented mobile app, SkyderALERT, people will have the ability to capture visual evidence of this potentially catastrophic activity, petition against it, and send the evidence directly to the appropriate government officials-- all in 1 click. You do not need to know who those officials are, or even where you are. Your position is automatically geo-located to ensure that the appropriate elected officials are selected for your state, city or district. SkyderALERT will even let you call your congress people, senators or governor directly... all by just using the app.

This POWERFUL NEW Documentary explores GeoEngineering, SRM, Solar radiation Management, Weather Modification and "chemtrails" and introduces to the public to new way to protest and petition this dangerous initiative by using the all new mobile app SkyderALERT. Put an end to this potentially catastrophic program.

Look UP. Get the APP. Save the World.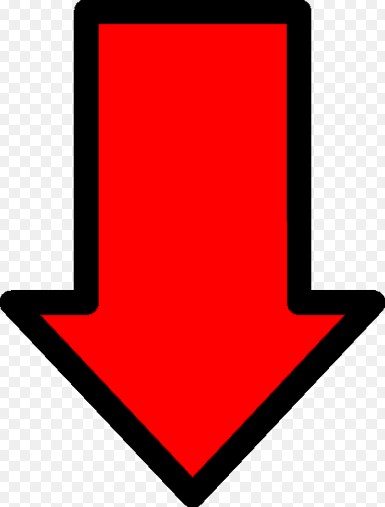 TAKE ACTION!!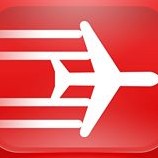 Geo-engineering Protest At Weather Channel HQ
Published on Jan 24, 2015
A group is organizing a peaceful protest of covert geoengineering crimes at the Weather Channel headquarters in Atlanta, Georgia. Weather Channel is instrumental in selling the propaganda that attempts to confuse and delude our citizens about what's being done to our skies. Six-term Congresswoman Cynthia McKinney will head up the event.
Join the protest Monday, January 26th, 2015 from 11-5 EST. 300 Interstate North Pkwy SE, Atlanta, GA 30339
A shuttle will be provided to avoid parking hassle.
event link is: https://www.facebook.com/events/99082...
Facebook won't remove a page calling for the execution of liberty activists but the social media site will suppress posts users find "offensive" to their religion.
The Facebook page Execute Chemtrail Activists and Geoengineering Fearmongers on Sight calls for the murder of activists planning a Jan. 26 geoenginneering protest at the Weather Channel headquarters in Atlanta, Ga., but Facebook said the threat "doesn't violate" its community guidelines.
related:
ACTIVISTS FIGHT CHEMTRAIL AGENDA - http://www.infowars.com/activists-fig...
COST OF CHEMTRAIL PROGRAM PUT AT $5 BILLION A YEAR - http://www.infowars.com/cost-of-chemt...
AIR FORCE CHEMTRAIL WHISTLEBLOWER EXPOSES GEOENGINEERING - http://www.infowars.com/breaking-air-...
INFORMATION FOR CHEMTRAIL SKEPTICS - http://www.infowars.com/information-f...
---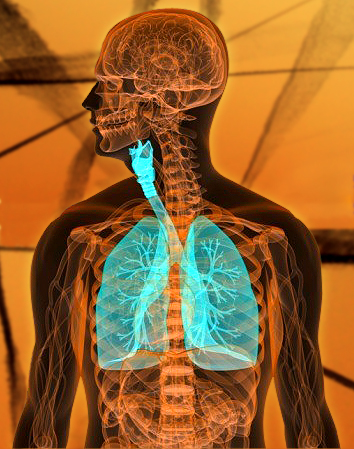 The Dangers of Chemtrails
Anthony Gucciardi speaks with Dr. Edward Group of the Global Healing Center (http://www.globalhealingcenter.com/) on the subject of chemtrails and the dangers of chemtrails. In this video Dr. Group explains what chemtrails are, how they function, and why they are concerning. In the next video segment Anthony and Dr. Group chat about detoxing chemtrails and protecting yourself against the many dangers of chemtrails.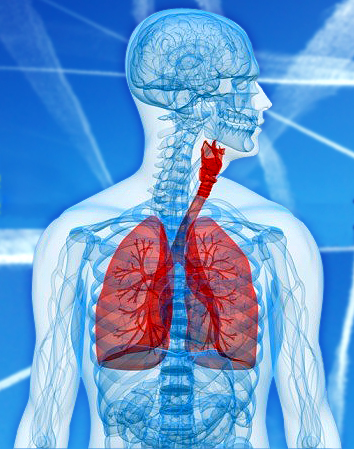 Detoxify Your Body from Radiation
-- Dr. Edward Group --
To detoxify your body from radioisotopes, Doctor Edward Group recommends:
- Nascent iodine;
- Bentonite clay
- Epsom salt bath
- Zeolites
- Activated charcoal
- A clean healthy diet, including e.g. spirulina and chlorella
Doctor Edward Group is a medical expert in total body detox, a vital move in the aggressive biochemical environment of today (GMO, ionizing radiation, electromagnetic radiation, processed foods, heavy metals in the environment and in vaccines, etc.) He is working on the benefits of nascent iodine and other vital supplements. His and others' work is particularly relevant in the wake of Fukushima, a global reaching nuclear disaster.
http://www.globalhealingcenter.com/
http://www.infowarslife.com
http://www.infowarsshop.com/-Infowars...
Survival Shield® is the Infowars Life brand of standardized nano-colloidal nascent iodine. It is manufactured with a unique transformative bio-elemental matrix using a revolutionary process to make it gentler on your digestive system than other iodine supplements. http://www.infowarsshop.com/Survival-...
Intended for human and animal use as a daily, dietary supplement, the nascent iodine in Survival Shield® is an important part of sound metabolic, cardiovascular, liver, bone and CNS health. Iodine is the mineral basis of the HPT (Hypothalamus--Pituitary--Thyroid) Axis, and many believe that the HPT Axis is the underlying basis of the HPA (Hypothalamus--Pituitary--Adrenal) Axis. Proper thyroid and endocrine function are absolutely necessary for the body to perform at the peak of health.
http://www.infowarsshop.com/-Infowars...
Nascent iodine survival shield nutrient substance atomic particle molecule iodide deficiency men women children thyroid gland disorder diet estrogen progesterone milk soy fluoride chlorine fat cellulite waist thigh puffiness low energy hormone disruption mood swing headache brain fog fibrocystic breast disease goiter scar tissue cysts ovaries breast tissue cancer ovaries ovarian supplement potassium alcohol tinctures toxic body absorption infertility sterility pain altered menstrual cycles pregnancy pregnant mental retardation spontaneous abortion stillborn child baby nursing nurse breast feeding mineral older mammogram pap test effect fibrocystic lumps breast biopsies mastectomy Angelina Jolie cause problem menopause health benefits fluctuating balance metabolism weight sweat night polycystic level tender anti cancer preventive mercury bromide aluminum cadmium barium organ doctor rates radiation Fukushima meltdown low IQ mother rainfall 131 soil food water supply block receptor sites add adhd special autism vegan gmo free certified processing method vegetable glycerin base stock up clean product world complex break it down system bearing life future generation defense tyranny control high intelligent family health Cesium Cs 137 134 strontium Sr Iodine 131 radioiodine radioisotope radioactive decay half-life radiotrophic spiralina chlorella green foods radiation filters clean healthy diet kelp Atlantic Pacific Ocean oregano oil ionizing electromagnetic cell phone tower activated charcoal zeolite Bentonite clay Epsom salt bath
Unavoidable Toxins Pollute Your Lungs
Infowars Reporter David Knight interviews Dr. Edward Group about toxins in the air we are exposed to on a daily basis.

The Top 5 Reasons For Lung Cleansing - http://bit.ly/1k4MN39
Solid Proof That Weather Modification Projects Are Being Conducted All Over The United States http://www.infowars.com/solid-proof-t...
( http://www.epa.gov/iaq/pdfs/sick_buil... )
NASA Funds Weather Modification Technology
http://www.infowars.com/articles/scie...
New Study Reveals How Aluminium Promotes Cancer Growth
http://www.infowars.com/new-study-rev...
Could Hurricane Sandy be Weather Modification at Work?
http://www.infowars.com/could-hurrica...
Surgeon General: Cigarettes Cause More Health Problems Than Just Lung Cancer
http://www.infowars.com/surgeon-gener...
Infowars Life Lung Cleanse™ Key Checklist http://bit.ly/1k4MN39
---
Documented Experiments From The Past Conducted By The US Government
A History Of US Secret Human Experimentation
http://www.infowars.com/print/misc/history_human_experimentation.htm
1931 Dr. Cornelius Rhoads, under the auspices of the Rockefeller Institute for Medical Investigations, infects human subjects with cancer cells. He later goes on to establish the U.S. Army Biological Warfare facilities in Maryland, Utah, and Panama, and is named to the U.S. Atomic Energy Commission. While there, he begins a series of radiation exposure experiments on American soldiers and civilian hospital patients.

1932 The Tuskegee Syphilis Study begins. 200 black men diagnosed with syphilis are never told of their illness, are denied treatment, and instead are used as human guinea pigs in order to follow the progression and symptoms of the disease. They all subsequently die from syphilis, their families never told that they could have been treated.

1935 The Pellagra Incident. After millions of individuals die from Pellagra over a span of two decades, the U.S. Public Health Service finally acts to stem the disease. The director of the agency admits it had known for at least 20 years that Pellagra is caused by a niacin deficiency but failed to act since most of the deaths occured within poverty-striken black populations.

1940 Four hundred prisoners in Chicago are infected with Malaria in order to study the effects of new and experimental drugs to combat the disease. Nazi doctors later on trial at Nuremberg cite this American study to defend their own actions during the Holocaust.

1942 Chemical Warfare Services begins mustard gas experiments on approximately 4,000 servicemen. The experiments continue until 1945 and made use of Seventh Day Adventists who chose to become human guinea pigs rather than serve on active duty.

1943 In response to Japan's full-scale germ warfare program, the U.S. begins research on biological weapons at Fort Detrick, MD.

1944 U.S. Navy uses human subjects to test gas masks and clothing. Individuals were locked in a gas chamber and exposed to mustard gas and lewisite.

1945 Project Paperclip is initiated. The U.S. State Department, Army intelligence, and the CIA recruit Nazi scientists and offer them immunity and secret identities in exchange for work on top secret government projects in the United States.

1945 "Program F" is implemented by the U.S. Atomic Energy Commission (AEC). This is the most extensive U.S. study of the health effects of fluoride, which was the key chemical component in atomic bomb production. One of the most toxic chemicals known to man, fluoride, it is found, causes marked adverse effects to the central nervous system but much of the information is squelched in the name of national security because of fear that lawsuits would undermine full-scale production of atomic bombs.

1946 Patients in VA hospitals are used as guinea pigs for medical experiments. In order to allay suspicions, the order is given to change the word "experiments" to "investigations" or "observations" whenever reporting a medical study performed in one of the nation's veteran's hospitals.

1947 Colonel E.E. Kirkpatrick of the U.S. Atomic Energy Comission issues a secret document (Document 07075001, January 8, 1947) stating that the agency will begin administering intravenous doses of radioactive substances to human subjects.

1947 The CIA begins its study of LSD as a potential weapon for use by American intelligence. Human subjects (both civilian and military) are used with and without their knowledge.

1950 Department of Defense begins plans to detonate nuclear weapons in desert areas and monitor downwind residents for medical problems and mortality rates.

1950 I n an experiment to determine how susceptible an American city would be to biological attack, the U.S. Navy sprays a cloud of bacteria from ships over San Franciso. Monitoring devices are situated throughout the city in order to test the extent of infection. Many residents become ill with pneumonia-like symptoms.

1951 Department of Defense begins open air tests using disease-producing bacteria and viruses. Tests last through 1969 and there is concern that people in the surrounding areas have been exposed.

1953 U.S. military releases clouds of zinc cadmium sulfide gas over Winnipeg, St. Louis, Minneapolis, Fort Wayne, the Monocacy River Valley in Maryland, and Leesburg, Virginia. Their intent is to determine how efficiently they could disperse chemical agents.

1953 Joint Army-Navy-CIA experiments are conducted in which tens of thousands of people in New York and San Francisco are exposed to the airborne germs Serratia marcescens and Bacillus glogigii.

1953 CIA initiates Project MKULTRA. This is an eleven year research program designed to produce and test drugs and biological agents that would be used for mind control and behavior modification. Six of the subprojects involved testing the agents on unwitting human beings.

1955 The CIA, in an experiment to test its ability to infect human populations with biological agents, releases a bacteria withdrawn from the Army's biological warfare arsenal over Tampa Bay, Fl.

1955 Army Chemical Corps continues LSD research, studying its potential use as a chemical incapacitating agent. More than 1,000 Americans participate in the tests, which continue until 1958.

1956 U.S. military releases mosquitoes infected with Yellow Fever over Savannah, Ga and Avon Park, Fl. Following each test, Army agents posing as public health officials test victims for effects.

1958 LSD is tested on 95 volunteers at the Army's Chemical Warfare Laboratories for its effect on intelligence.

1960 The Army Assistant Chief-of-Staff for Intelligence (ACSI) authorizes field testing of LSD in Europe and the Far East. Testing of the european population is code named Project THIRD CHANCE; testing of the Asian population is code named Project DERBY HAT.

1965 Project CIA and Department of Defense begin Project MKSEARCH, a program to develop a capability to manipulate human behavior through the use of mind-altering drugs.

1965 Prisoners at the Holmesburg State Prison in Philadelphia are subjected to dioxin, the highly toxic chemical component of Agent Orange used in Viet Nam. The men are later studied for development of cancer, which indicates that Agent Orange had been a suspected carcinogen all along.

1966 CIA initiates Project MKOFTEN, a program to test the toxicological effects of certain drugs on humans and animals.

1966 U.S. Army dispenses Bacillus subtilis variant niger throughout the New York City subway system. More than a million civilians are exposed when army scientists drop lightbulbs filled with the bacteria onto ventilation grates.

1967 CIA and Department of Defense implement Project MKNAOMI, successor to MKULTRA and designed to maintain, stockpile and test biological and chemical weapons.

1968 CIA experiments with the possibility of poisoning drinking water by injecting chemicals into the water supply of the FDA in Washington, D.C.

1969 Dr. Robert MacMahan of the Department of Defense requests from congress $10 million to develop, within 5 to 10 years, a synthetic biological agent to which no natural immunity exists.

1970 Funding for the synthetic biological agent is obtained under H.R. 15090. The project, under the supervision of the CIA, is carried out by the Special Operations Division at Fort Detrick, the army's top secret biological weapons facility. Speculation is raised that molecular biology techniques are used to produce AIDS-like retroviruses.

1970 United States intensifies its development of "ethnic weapons" (Military Review, Nov., 1970), designed to selectively target and eliminate specific ethnic groups who are susceptible due to genetic differences and variations in DNA.

1975 The virus section of Fort Detrick's Center for Biological Warfare Research is renamed the Fredrick Cancer Research Facilities and placed under the supervision of the National Cancer Institute (NCI) . It is here that a special virus cancer program is initiated by the U.S. Navy, purportedly to develop cancer-causing viruses. It is also here that retrovirologists isolate a virus to which no immunity exists. It is later named HTLV (Human T-cell Leukemia Virus).

1977 Senate hearings on Health and Scientific Research confirm that 239 populated areas had been contaminated with biological agents between 1949 and 1969. Some of the areas included San Francisco, Washington, D.C., Key West, Panama City, Minneapolis, and St. Louis.

1978 Experimental Hepatitis B vaccine trials, conducted by the CDC, begin in New York, Los Angeles and San Francisco. Ads for research subjects specifically ask for promiscuous homosexual men.

1981 First cases of AIDS are confirmed in homosexual men in New York, Los Angeles and San Francisco, triggering speculation that AIDS may have been introduced via the Hepatitis B vaccine

1985 According to the journal Science (227:173-177), HTLV and VISNA, a fatal sheep virus, are very similar, indicating a close taxonomic and evolutionary relationship.

1986 According to the Proceedings of the National Academy of Sciences (83:4007-4011), HIV and VISNA are highly similar and share all structural elements, except for a small segment which is nearly identical to HTLV. This leads to speculation that HTLV and VISNA may have been linked to produce a new retrovirus to which no natural immunity exists.

1986 A report to Congress reveals that the U.S. Government's current generation of biological agents includes: modified viruses, naturally occurring toxins, and agents that are altered through genetic engineering to change immunological character and prevent treatment by all existing vaccines.

1987 Department of Defense admits that, despite a treaty banning research and development of biological agents, it continues to operate research facilities at 127 facilities and universities around the nation.

1990 More than 1500 six-month old black and hispanic babies in Los Angeles are given an "experimental" measles vaccine that had never been licensed for use in the United States. CDC later admits that parents were never informed that the vaccine being injected to their children was experimental.

1994 With a technique called "gene tracking," Dr. Garth Nicolson at the MD Anderson Cancer Center in Houston, TX discovers that many returning Desert Storm veterans are infected with an altered strain of Mycoplasma incognitus, a microbe commonly used in the production of biological weapons. Incorporated into its molecular structure is 40 percent of the HIV protein coat, indicating that it had been man-made.

1994 Senator John D. Rockefeller issues a report revealing that for at least 50 years the Department of Defense has used hundreds of thousands of military personnel in human experiments and for intentional exposure to dangerous substances. Materials included mustard and nerve gas, ionizing radiation, psychochemicals, hallucinogens, and drugs used during the Gulf War .

1995 U.S. Government admits that it had offered Japanese war criminals and scientists who had performed human medical experiments salaries and immunity from prosecution in exchange for data on biological warfare research.

1995 Dr. Garth Nicolson, uncovers evidence that the biological agents used during the Gulf War had been manufactured in Houston, TX and Boca Raton, Fl and tested on prisoners in the Texas Department of Corrections.

1996 Department of Defense admits that Desert Storm soldiers were exposed to chemical agents.

1997 Eighty-eight members of Congress sign a letter demanding an investigation into bioweapons use & Gulf War Syndrome.

© 1998-2000 Health News Network
All Rights Reserved
http://www.healthnewsnet.com/humanexperiments.html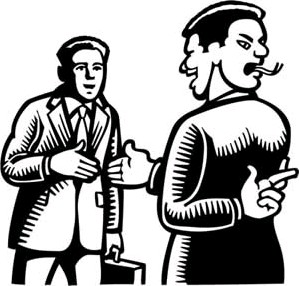 The 13 most evil experiments conducted on civilians by the US government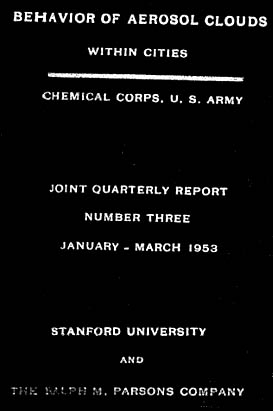 http://www.scribd.com/doc/130795400/The-Manhattan-Rochester-Coalition-Research-on-the-Health-Effects-of-Radioactive-Materials-And-Tests-on-Vulnerable-Populations-Without-Consent-in-St
"Clearly they went to great lengths to deceive people."
-- Professor Lisa Martino-Taylor --
"It was pretty shocking. The level of duplicity and secrecy," the researcher tells St. Louis' KSDK.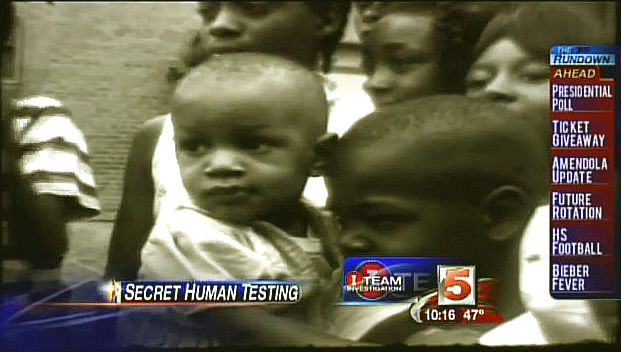 US Military Conducts Secret Tests On Civilians In St Louise
Chemtrails or Chemical Trails are a term you may have heard of before. You may recall looking up in the sky on a clear sunny day and seeing an aeroplane spraying long lines of white cloud-like substance into the sky, think nothing of it and then look back down to your smartphone. What they are actually spraying is a concoction of toxic chemicals into the air, primarily over populated areas as well as agricultural ones. The reasons are far more sinister than you could possibly believe. This video investigation (by people who have not yet been corrupted) proves that your all-loving all-seeing eye of horus government cares so little about you that they will expose you to toxic chemicals, in violation of every law and human nature known to exist, just in an effort to gain valuable data about its effects on you. It's Time To Wake Up!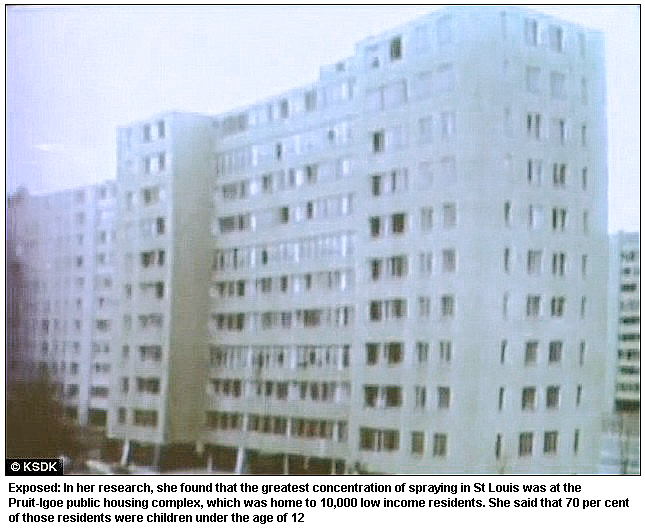 In the '90s the Army admitted to the Cold War spraying and even confessed to planting a cover story, that they were testing a smoke screen to protect cities in case of an aerial attack from the soviet union. The Army insisted the spray was harmless.

At the time, no one questioned why the army placed chemical sprayers on the backs of cars and the tops of buildings. Many, like Leareon Burnett Hamer, thought they were killing mosquitoes.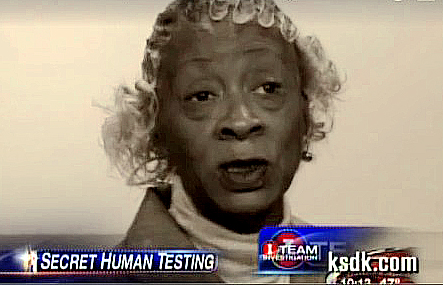 "Why would you do that when you know you was not spraying for bugs, you were spraying for people,"
-- Leareon Burnett Hamer, Secret Experiment Victim --
I-Team- The Army's secret Cold War experiments on St. Louisans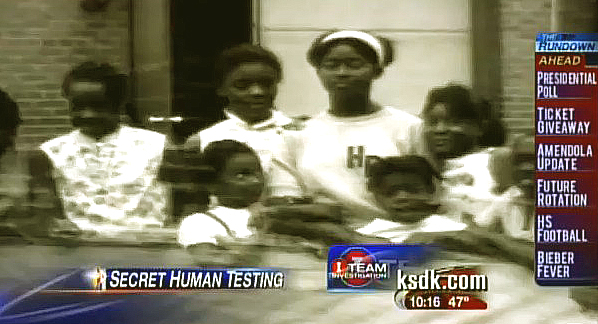 US. Army sprays radioactive materials on unsuspecting St. Louis public 1953
This piece analyzes a covert Manhattan Project spin-off organization referred to here as the Manhattan-Rochester Coalition, and an obscure aerosol study in St. Louis, Missouri, conducted under contract by the U.S. military from 1953--1954, and 1963--1965. The military-sponsored studies targeted a segregated, high-density urban area, where low-income persons of color predominantly resided. Examination of the Manhattan-Rochester Coalition and the St. Louis aerosol studies, reveal their connections to each other, and to a much larger military project that secretly tested humans, both alive and deceased, in an effort to understand the effects of weaponized radiation. Through this case study, the author explores how a large number of participants inside an organization will willingly participate in organizational acts that are harmful to others, and how large numbers of outsiders, who may or may not be victims of organizational activities, are unable to determine illegal or harmful activity by an organization. The author explains how ethical and observational lapses are engineered by the organization through several specific mechanisms, in an effort to disable critical analysis, and prevent both internal and external dissent of harmful organizational actions. Through studying the process of complex organizational deviance, we can develop public policies that protect the public's right to know, and construct checks and methods to minimize the chance of covert projects that are contrary to societal norms.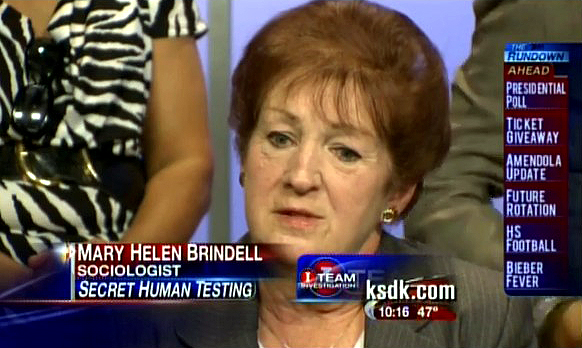 Secret human testing: Victims in St. Louis speak, demand answers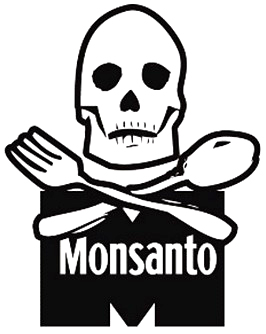 Monsanto allegedly knew of the plans and offered the government use of its St. Louis Plant
-- KSDK.com --
Lawsuit now connected to I-Team's secret human testing story
http://archive.ksdk.com/news/local/story.aspx?storyid=339573
LINK: Monsanto
Tuskegee Syphilis Experiment
The Deadly Deception - 1993 Rare Documentary
LINK : Why doctors are more dangerous than guns
US apologizes for infecting Guatemalans with STDs
The United States apologized Friday for a 1946-1948 research study in which people in Guatemala were intentionally infected with sexually transmitted diseases.
A statement by Secretary of State Hillary Clinton and Secretary of Health and Human Services Secretary Kathleen Sebelius called the action "reprehensible."
LINK : Why doctors are more dangerous than guns
Tests on large population
Video taken from the powerful documentary ENDGAME
LINKS :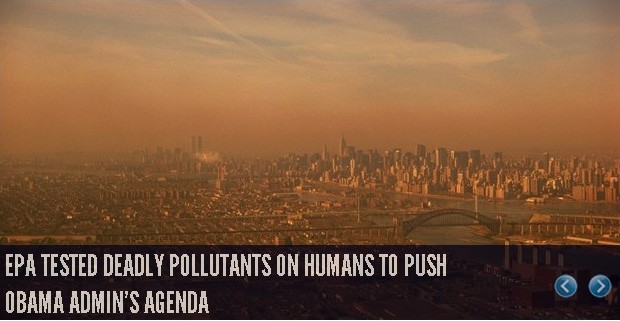 EPA Tested Deadly Pollutants On Humans To Push Obama Admin's Agenda
Michael Bastasch
Daily Caller
April 2, 2014
EPA testing involved experiments on humans that involved exposing persons to toxic substances like diesel exhaust.
The agency conducted tests on people with health issues and the elderly, exposing them to high levels of potentially lethal pollutants, without disclosing the risks of cancer and death, according to a newly released government report.
These experiments exposed people, including those with asthma and heart problems, to dangerously high levels of toxic pollutants, including diesel fumes, reads a EPA inspector general report obtained by The Daily Caller News Foundation. The EPA also exposed people with health issues to levels of pollutants up to 50 times greater than the agency says is safe for humans.
RELATED: EPA Sued Over Illegal Experimentation on Human Subjects
This article was posted: Wednesday, April 2, 2014 at 12:25 pm
EPA Testing Humans With Deadly Pollutants To Further Obama's Agenda
Alex Jones and David Knight revisit a story that David was instrumental in breaking. They uncover the sinister plan to ban fireplaces with flawed data based on deceiving studies by the government with deadly results.
LINKS :
Transhumanism And The Technocratic Era
U.S. Military Killing Its Own Troops!

A Terrible Mistake: The Murder of Frank Olson and the CIA's Secret Cold War Experiments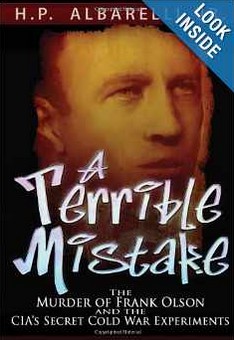 http://www.amazon.com/Terrible-Mistake-Murder-Secret-Experiments/dp/0977795373
Following nearly a decade of research, this account solves the mysterious death of biochemist Frank Olson, revealing the identities of his murderers in shocking detail. It offers a unique and unprecedented look into the backgrounds of many former CIA, FBI, and Federal Narcotics Bureau officials—including several who actually oversaw the CIA's mind-control programs from the 1950s to the 1970s. In retracing these programs, a frequently bizarre and always frightening world is introduced, colored and dominated by many factors—Cold War fears, the secret relationship between the nation's drug enforcement agencies and the CIA, and the government's close collaboration with the Mafia.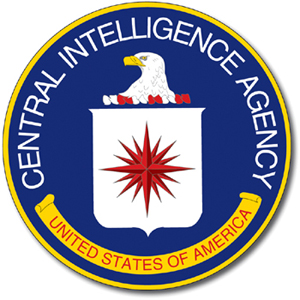 CIA Is Funding Government-Led Chemtrailing Project
Spy agency to help study "security impacts" of geo-engineering
Steve Watson
Infowars.com
July 19, 2013
The CIA is funding a scientific study to determine the feasibility of altering the planet's climate in order to stave off climate change, according to documents released by The National Academy of Sciences.
The papers reveal that the project will run for 21 months at a cost of $630,000, with a final report due in 2014. The CIA backed scientists will study how weather patterns could be influenced and altered, and assess the potential impacts of geo-engineering attempts.
The NAS website notes that the funding for the study is coming from "the US intelligence community". William Kearney, a spokesman for NAS, told Mother Jones that the agency in question is the CIA.
The revelations mark the first time that an intelligence agency has publicly funded such a study.
Learn more on this important topic by watching the new geoengineering documentary
Why In the World Are They Spraying.
You can also purchase the DVD from the
Infowars store
.
A CIA spokesman would not confirm that the agency was involved, yet stated that "It's natural that on a subject like climate change the Agency would work with scientists to better understand the phenomenon and its implications on national security."
It seems that the CIA has outsourced its geo-engineering studies following the apparent closure of its own research center on climate change and national security in 2012. The move came following criticism from Republican members of Congress who said that the intelligence community should not be spending time researching weather modification.
The NAS website states that the study will encompass a "technical evaluation of a limited number of proposed geoengineering techniques." A prominent technique that will be evaluated, according to the papers, is "solar radiation management", which involves spraying aerosol particles into the stratosphere to reflect sunlight away from the planet – in other words chemtrailing.
The study will also look into "carbon dioxide removal (CDR)", which involves sucking carbon out of the air via chemical reactions or porous nanosponges. Of course, Carbon Dioxide is fundamental to all life on Earth, so "sucking it out of the air" could come with dire consequences.
The study is also being backed by two other government agencies – NASA and the National Oceanic and Atmospheric Administration.
Reporting on the project, The New Scientist stresses that CIA involvement in weather modification should not be seen as sinister.
"In fact, the CIA's main interest in geoengineering does not lie in any offensive use. Rather, the US intelligence community sees climate change as a potential threat to global geopolitical stability, and so wants a thorough analysis of the mitigation options." the report states.
Critics will balk at such a naive statement, given the history the CIA has for covertly subverting and overthrowing foreign governments that it does not approve of, and doing anything but securing geopolitical stability.
Weather weapons have existed for decades, with research on such offensive techniques dating back to the 1950s. In 1997, U.S. Defense Secretary William Cohen admitted that weather modification techniques had been actively used by governments for over 15 years. The US military has been using weather modifcation techniques since the Vietnam war.
One need only look up at the sky to confirm that our governments, at the behest of think tanks, 'research' groups, and radical environmental organisations, are already engaging in these type of programs. Our skies are riddled with artificial clouds, that are patently not merely the contrails of standard air planes.
Indeed, as we reported last year, a Harvard University project experiment funded by Microsoft founder Bill Gates saw thousands of tonnes of sulphur particles sprayed over New Mexico as part of a geoengineering study, despite the fact that even staunch environmentalists have warned the process could have catastrophic effects on the earth's eco-system.
This is just one example of a practice that has now been in operation for years, if not decades.
Groups such as the American Association for the Advancement of Science (AAAS) meet routinely to discuss ongoing geoengineering programs, specifically the spraying of aerosols into the atmosphere.
Levels of aluminium, barium and strontium in our air, water and soil have exponentially increased, leading many to conclude that these are the after effects of radical geoengineering programs that are already in operation.
A further study last year revealed that the cost of a massive program to spray sun-dimming particles into the upper atmosphere would be around $5 billion dollars a year. However, the study conducted by U.S. scientists writing in the journal Environmental Research Letters completely failed to analyze whether such a massive geoengineering program would be a good idea and what environmental consequences it would have.
A similar Carnegie Institution for Science proposal also recently advocated spraying the upper atmosphere with aerosols, a process that would "reduce by 20 per cent the amount of sunlight that takes a direct route to the ground" and make blue skies "fade to hazy white," the New Scientist reported.
Given the fact that most advancements in science and technology are already taking place years before they are disclosed to the public, it stands to reason that geoengineering programs based around spraying the upper atmosphere with particles are already underway.
Scientists now admit that vapor trails from airplanes are creating "artificial clouds" that block out the sun. This is no longer a matter of debate. The chemtrail "conspiracy theorists," who were ridiculed for pointing out that from the mid-90′s onwards contrails from jet planes were lingering for hours and forming artificial clouds, have been proven correct.
Reading University's Professor Keith Shine told the Daily Mail that the clouds "formed by aircraft fumes could linger 'for hours', depriving those areas under busy flight paths, such as London and the Home Counties, of summer sunshine."
The report also makes reference to a 2009 Met Office study which found that high-level winds did not disperse contrails that later formed into clouds which covered an astonishing 20,000 miles.
As we have documented, geoengineering programs based around the premise of artificial aerosols were already in operation years ago, including at the U.S. Department of Energy's (DOE) Savannah River National Laboratory in Aiken, S.C, which in 2009 began conducting studies which involved shooting huge amounts of particulate matter, in this case "porous-walled glass microspheres," into the stratosphere.
Another program under the Department of Energy's Atmospheric Science Program is directed towards, "developing comprehensive understanding of the atmospheric processes that control the transport, transformation, and fate of energy related trace chemicals and particulate matter."
The DOE website states that, "The current focus of the program is aerosol radiative forcing of climate: aerosol formation and evolution and aerosol properties that affect direct and indirect influences on climate and climate change."
These programs are already having the effect of blocking out sunlight. The emergence of the chemtrails phenomenon coincided with an average 22% drop in sunlight reaching the earth's surface.
In 2008, a KSLA news investigation found that a substance that fell to earth from a high altitude chemtrail contained high levels of Barium (6.8 ppm) and Lead (8.2 ppm) as well as trace amounts of other chemicals including arsenic, chromium, cadmium, selenium and silver. Of these, all but one are metals, some are toxic while several are rarely or never found in nature.
The newscast focuses on Barium, which its research shows is a "hallmark of chemtrails." KSLA found Barium levels in its samples at 6.8 ppm or "more than six times the toxic level set by the EPA." The Louisiana Department of Environmental Quality confirmed that the high levels of Barium were "very unusual," but commented that "proving the source was a whole other matter" in its discussion with KSLA.
KSLA also asked Mark Ryan, Director of the Poison Control Center, about the effects of Barium on the human body. Ryan commented that "short term exposure can lead to anything from stomach to chest pains and that long term exposure causes blood pressure problems." The Poison Control Center further reported that long-term exposure, as with any harmful substance, would contribute to weakening the immune system.
Spraying sulphur into the upper atmosphere is linked with both environmental catastrophes and human health problems.
The following health effects are linked with exposure to sulphur.
- Neurological effects and behavioral changes
- Disturbance of blood circulation
- Heart damage
- Effects on eyes and eyesight
- Reproductive failure
- Damage to immune systems
- Stomach and gastrointestinal disorder
- Damage to liver and kidney functions
- Hearing defects
- Disturbance of the hormonal metabolism
- Dermatological effects
- Suffocation and lung embolism
Even pro-geoengineering scientist Mark Watson, admits that injecting sulphur into the atmosphere could lead to "acid rain, ozone depletion or weather pattern disruption."
Rutgers University meteorologist Alan Robock also, "created computer simulations indicating that sulfate clouds could potentially weaken the Asian and African summer monsoons, reducing rain that irrigates the food crops of billions of people."
"Imagine if we triggered a drought and famine while trying to cool the planet," Robock told a geoengineering conference in 2010.
The Canada-based Action Group on Erosion, Technology and Concentration (ETC) has called for such experiments to be shut down. "This experiment is only phase one of a much bigger plan that could have devastating consequences, including large changes in weather patterns such as deadly droughts," the group said in a written statement.
Fred Singer, president of the Science Environmental Policy Project and a skeptic of man-made global warming theories, warns that the consequences of tinkering with the planet's delicate eco-system could have far-reaching dangers.
"If you do this on a continuous basis, you would depress the ozone layer and cause all kinds of other problems that people would rather avoid," said Singer.
Even Greenpeace's chief UK scientist – a staunch advocate of the man-made global warming explanation – Doug Parr – has slammed attempts to geoengineer the planet as "outlandish" and "dangerous".
LINKS :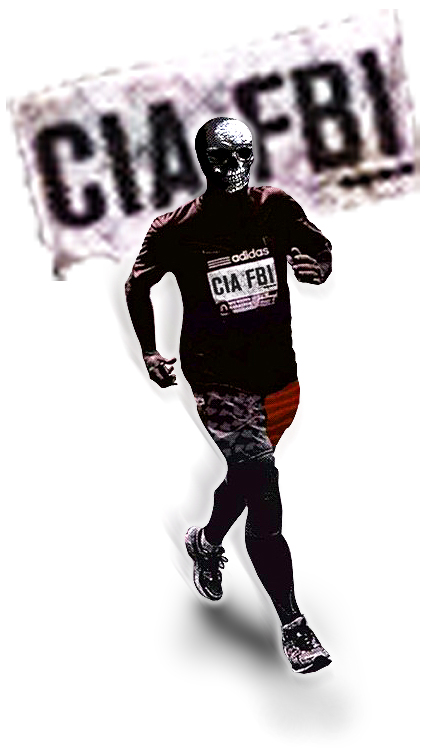 THE CIA
An independent agency of the United States government responsible for collecting and coordinating intelligence and counterintelligence activities abroad in the national interest; headed by the Director of Central Intelligence under the supervision of the President and National Security Council...There has been considerable criticism of the CIA relating to security and counterintelligence failures, failures in intelligence analysis, human rights concerns, external investigations and document releases, influencing public opinion and law enforcement, drug trafficking, and lying to Congress. In 1987, the former CIA Station Chief in Angola in 1976, John Stockwell, said the CIA is responsible for tens of thousands of covert actions and destablization programs since it was created by Congress with the passage of the National Security Act of 1947. At the time, Stockwell estimated that over 6 million people had died in CIA covert actions.
LINK : C.I.A.
THE FBI
The Federal Bureau of Investigation (FBI) is a governmental agency belonging to the United StatesDepartment of Justice that serves as both a federal criminal investigative body and an internal intelligence agency (counterintelligence). Also, it is the government agency responsible for investigating crimes on Indian reservations in the United States under the Major Crimes Act. The branch has investigative jurisdiction over violations of more than 200 categories of federal crime. The agency was established in 1908 as the Bureau of Investigation (BOI). Its name was changed to the Federal Bureau of Investigation (FBI) in 1935. The agency headquarters is the J. Edgar Hoover Building, located in Washington, D.C. The agency has fifty-six field offices located in major cities throughout the United States, and more than 400 resident agencies in lesser cities and areas across the nation. More than 50 international offices called "legal attachés" exist in U.S. embassies and consulates general worldwide.
'Federal Bureau of Investigation organizes almost all terror plots in the US' ...The report reveals that the FBI regularly infiltrates communities where they suspect terrorist-minded individuals to be engaging with others. Regardless of their intentions, agents are sent in to converse within the community, find suspects that could potentially carry out "lone wolf" attacks and then, more or less, encourage them to do so. By providing weaponry, funds and a plan, FBI-directed agents will encourage otherwise-unwilling participants to plot out terrorist attacks, only to bust them before any events fully materialize.
LINK : F.B.I.
SEARCH TERMS :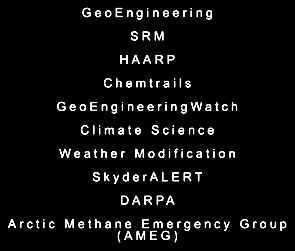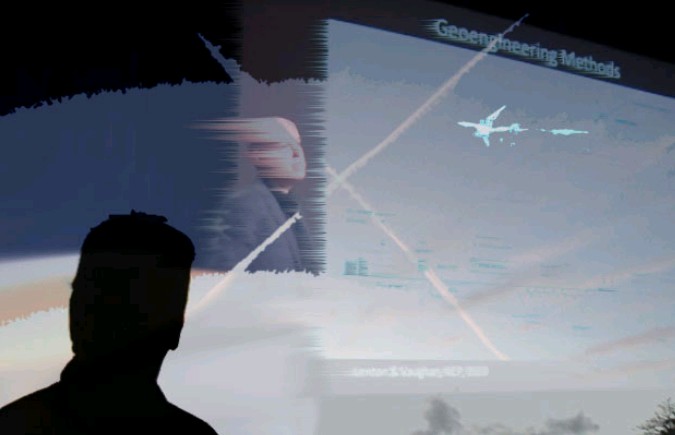 A NASA expert has warned that geoengineering is inevitable and mad scientists controlling the weather could use the technology to blackmail the planet
Droughts, famine, chemtrails and the global game of risk: geoengineering is real, and inevitable part of the future, when science tries to orchestrate nature in the name of taming climate change, while experts argue over who will make the rules in the global governance of weather modification and geoengineering.
Could a rogue billionaire tinker with the delicate balance of our Earth? Might a mad scientist even "weaponize" weather control to wield power over the planet? Who calls the shots, and who watchers the modifiers?
Everything is possible, warns Riley Duren, Chief Systems Engineer at NASA's Jet Propulsion Labs. Chemtrails and geoengineering are no longer the things of conspiratorial speculation or retro science fiction – they are the scenarios shaping the world to come as science contemplates how far is too far for man to go in the name of a global environmental crisis?
Watch the full NASA JPL presentation (Geoengineering at 32m): Geoengineering and Climate Change –February 14, 2013 at 8:54pm on NASA JPL Live (USTREAM)
NASA Admits To Chemtrails As They Propose Spraying Stratospheric Aerosols Into Earths Atmosphere
Truthstream Media – ‪Chemtrails? Watch This! Then Try to Deny It‬
Scientists: "Exclusive Club" To Assume Command Of Global Geoengineering
CIA co-sponsoring geoengineering study to look at reversing global warming options
Scientists: "Exclusive Club" To Assume Command Of Global Geoengineering
Unilateral Geoengineering Non-technical Briefing Notes for a Workshop – At the Council on Foreign Relations Washington DC, May 05, 2008
World's biggest geoengineering experiment 'violates' UN rules
Government Response to the House of Commons (Science and Technology Committee 5 Report of Session 2009-10): The Regulation of Geoengineering

Strategic incentives for climate geoengineering coalitions to exclude broad participation (Ricke, Moreno-Cruz & Caldeira)
Scientists: "Exclusive Club" To Assume Command Of Global Geoengineering
http://truthstreammedia.com/nasa-expert-warns-of-rogue-geoengineers-and-chemtrail-consequences/
-- 3/08/2014 --
DRONES now being used to Spray for
Weather Modification
Please get the word out! Drones now being used for weather modification.... Full post with all links and videos shown here:

http://dutchsinse.tatoott1009.com/308...

_____

_______

United States Weather Modification Drones:

http://www.youtube.com/watch?v=zDEEjc...

http://www.youtube.com/user/DRIScience

http://www.youtube.com/playlist?list=...

http://www.cbsnews.com/news/drones-co...

_____

Record precip hit the region:

http://www.sacbee.com/2014/02/10/6142...

http://www.rgj.com/article/20140209/N...

_______

Cloud Seeding / Spraying Las Vegas , caught on RADAR, March 5, 2014:

http://dutchsinse.tatoott1009.com/305...

_______

Nevada Weather Modification Drone testing:

https://www.google.com/search?q=DRI+n...

_______

China weathermod drones:

http://money.cnn.com/2014/03/07/news/...

http://foxct.com/2014/03/07/china-to-...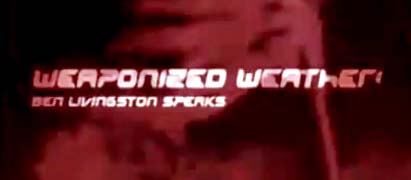 Weaponized Weather
Weather warfare/modification is old history. In this video, one of the main developers of the technology, Ben Livingston speaks to Alex Jones about cloud seeding and killing hurricanes. Mr. Livingston also talks about his role in Operation Popeye, by which the USAF extensively used weather warfare against the Vietcong.
Government Weather Manipulation Exposed


Published on Aug 16, 2014
Alex Jones breaks down the evidence on the weather manipulation programs past and present.
Geoengineering Scientist Tells All About Chemtrails

Published on Jan 3, 2015
Dr. Matthew Watson from Bristol University in the UK told the media recently that he's "terrified" by many of the geoengineering projects currently in the works to thwart man-made climate change, a phenomenon being hawked as an excuse for weather modification programs by many in mainstream science as a 'threat to humanity.'
http://www.infowars.com/geo-engineeri...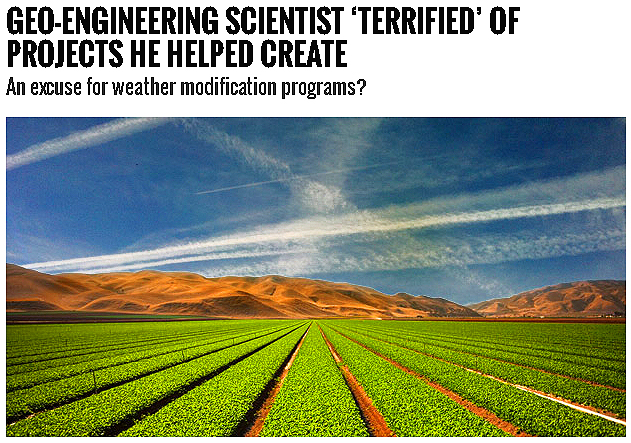 Geo-Engineering Scientist 'Terrified' of Projects He Helped Create
An excuse for weather modification programs?
Dr. Matthew Watson from Bristol University in the UK told the media recently that he's "terrified" by many of the geoengineering projects currently in the works to thwart man-made climate change, a phenomenon being hawked as an excuse for weather modification programs by many in mainstream science as a 'threat to humanity.'
Dr. Watson recently told Daily Mail UK online that he is:
". . . terrified, because the potential for misstep is considerable."
He is working on a $2.8 million weather manipulation project of the exact type that he says he is so afraid of. The project will inject sulfur particles into the Earth's atmosphere with the stated goal of blocking the sun's rays from reaching Earth, ostensibly to keep the earth from getting too warm. The project is called SPICE, and Dr. Watson leads the study.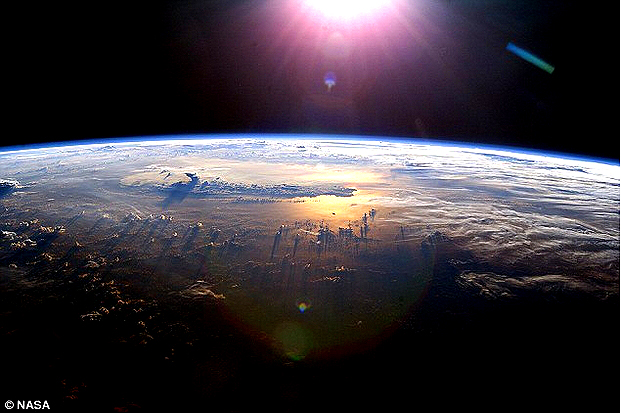 Earth is shown here pictured from space.
Watson has already faced setbacks, since one plan to release a huge balloon into the air to release the sulfur particles was scraped over patenting disputes. He says that millions have already been spent on research though scientists are 'decades away' from where they want to be, and no known studies on the possible dire ramifications of aerosol spraying have been released to the public.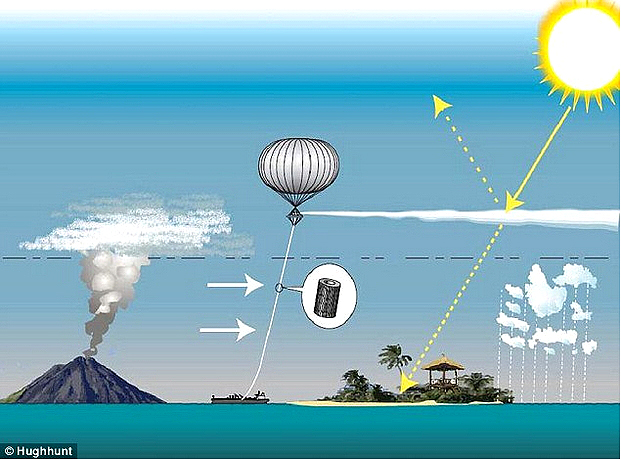 Dr Watson said the day may come when the use of such technologies cannot be avoided.
"We are swimming, drowning, in a sea of ignorance. This terrifies me. But doing nothing is not an option. Unless we're very wrong about climate change or quickly change our ways, at some point we're going to have to 'go outside' [with these technologies]," he said.
Many are also wary of the reasons being touted as necessary for aerosol particles are being dumped into our airways.
"Stratospheric aerosol geoengineering is a primary term for the ongoing global climate modification programs being conducted by major powers around the world. "Aerosols" is simply a term for a microscopic particle that is suspended in the air. A primary stated goal of the geoengineering programs is to provide a "solar shield" to slow "runaway climate change" by spraying tens of millions of tons of highly toxic metal nano particulates (a nanometer is 1/1,000,000,000 of a meter) into the atmosphere from jet aircraft."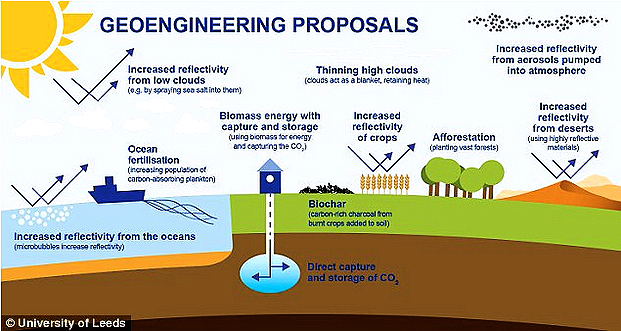 Several proposals for geoengineering have been proposed, illustrated here, But Dr Watson said resorting to these measures amounted to us admitting we could no longer save the planet by managing our global emissions – and meant we had failed to look after Earth.
Aluminum, and other toxic particles are showing up in rain tests around the world. Snow tests conducted in Mt Shasta, California were especially alarming.
I urge you to do more of your own research into this matter. If a geo-engineering scientists is ringing alarm bells, it is certainly time to listen.
This post originally appeared at Natural Society
Climategate
It is Still the Issue

...The beginnings of Climategate with the East Anglia CRU email leaks were just the beginning of a chain reaction of revelations that has fueled anger, doubt, denial and speculation worldwide. Compromised or fudged data have been identified from research centers in Russia, New Zealand, Australia and beyond. ...It's not only players like Al Gore, the Rothschilds and George Soros who stand to make a killing. President Barack Obama-- with a great conflict of interest-- was a founding investment partner in the Chicago Climate Exchange alongside Maurice Strong, a top Rockefeller agent and leading climate change schemer. Chicago Climate Exchange is written into the architecture of many of the proposals for alternative energy credits, carbon derivatives and other green financial products and stands to enrich its membership. In the end, the forced-incrementalism towards total world government, with complete dominance over money, debt, food, engery and resources, paid a price in exposure at COP15. Many politicians, journalists and people in general are now well aware that a scam has been forced down upon them-- and both their freedom and sovereignty are certainly at stake.
LINKS :
Climategate Is Still the Issue
Religious Leaders Politicians Sellout to Rockefeller Foundation

"If I were reincarnated I would wish to be returned to earth as a killer virus to lower human population levels."
– Prince Philip, Duke of Edinburgh -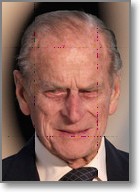 Prince Philip in 1984:
Human Population "Reaching Plague Proportions"
The Move to Depopulate the Planet
Stephanie R. Pasco
Infowars
August 27, 2009
It is my intention to give you clips from documents, many from the United Nations that prove there is a plan to depopulate this planet. I will also provide quotes from various people and organizations that further show this agenda is afoot. I pray the guidance of the Lord God Almighty will be with me in this pursuit to warn others of this dark plot against humanity.
Everything written in this paper is easily verifiable. It may take some time and effort, but I took great pains to make this paper as accurate as I possibly could.
The depopulation agenda is based on nature worship, or Gaia worship. In Genesis, God clearly told Adam and Eve, and then Noah and his family to go forth and multiply to fill the earth. Nowhere in the Bible does God rescind that clearly spoken commandment. Therefore man is attempting to supercede the command of the Lord God in heaven: The Creator! I ask you, who knows more about the state of the earth, the created, or the Creator?
The basis for the depopulation agenda is a standard all elitist's hold dear. This standard is called:
The Hegelian Dialectic:
Problem – Reaction-Solution
Create the Problem Cause a Reaction Offer a Solution
You will see exactly how they have created the problem; caused a reaction so widespread it is really quite impressive how successful they have been; and offered a solution: A deadly solution.
I ask that you please make an attempt to distribute this paper everywhere you possibly can. The time grows short and so many are going to be caught unawares. By getting the word out, you may be able to prevent someone from needless pain and suffering.
| | |
| --- | --- |
| | |
| | |
| | |
| | Aldous Huxley |
| | |
William Benton, Assistant U.S. Secretary of State at UNESCO 1946: (UNESCO is the United Nations Education, Science and Cultural Organization)
"As long as a child breathes the poisoned air of nationalism, education in world-mindedness can produce only precarious results. As we have pointed out, it is frequently the family that infects the child with extreme nationalism. The schools therefore use the means described earlier to combat family attitudes that favor jingoism (nationalism)…we shall presently recognize in nationalism the major obstacle to development of world mindedness. We are at the beginning of a long process of breaking down the walls of national sovereignty. UNESCO must be the pioneer." (Emphasis mine throughout)

Club of Rome, The First Global Revolution, 1991:
"In searching for a new enemy to unite us, we came up with the idea that pollution, the threat of global warming, water shortages, famine and the like would fit the bill (this is absolute proof that man made global warming is a fabrication)…. But in designating them as the enemy, we fall into the trap of mistaking symptoms for causes. All these dangers are caused by human intervention and it is only through changed attitudes and behavior that they can be overcome. The real enemy, then, is humanity itself."

Mikhail Gorbachev:
"We must speak more clearly about sexuality, contraception, about abortion, about values that control population, because the ecological crisis, in short, is the population crisis. Cut the population by 90% and there aren't enough people left to do a great deal of ecological damage."

Aldous Huxley, Brave New World 1946:
"There is, of course, no reason why the new totalitarians should resemble the old. Government by clubs and firing squads, by artificial famine, mass imprisonment and mass deportation, is not merely inhumane (nobody cares much about that nowadays); it is demonstrably inefficient and in an age of advanced technology, inefficiency is the sin against the Holy Ghost."

Aldous Huxley, Lecture named Population Explosion 1959:
"…Let us ask ourselves what the practical alternatives are as we confront this problem of population growth. One alternative is to do nothing in particular about it and just let things go on as they are…The question is: Are we going to restore the balance in the natural way, which is a brutal and entirely anti-human way, or are we going to restore it in some intelligent, rational, and humane way…Try to increase production as much as possible and at the same time try to re-establish the balance between the birth rate by means less gruesome than those which are used by nature – by intelligent and human methods?…There are colossal difficulties in the way of implementing any large-scale policy of limitation of population; whereas death control is extremely easy under modern circumstances, birth control is extremely difficult. The reason is very simple: death control – the control, for example, of infectious diseases – can be accomplished by a handful of experts and quite a small labour force of unskilled persons and requires a very small capital expenditure."

Barry Commoner, Making Peace with the Planet:
"There have been 'triage' proposals that would condemn whole nations to death through some species of global 'benign neglect'. There have been schemes for coercing people to curtail their fertility, by physical and legal means that are ominously left unspecified. Now we are told that we must curtail rather than extend our efforts to feed the hungry peoples of the world. Where will it end?" Secretary of Defense William S. Cohen, April 28, 1997, Testimony before Congressional Committee: "There are some reports, for example, that some countries have been trying to construct something like an Ebola Virus, and that would be a very dangerous phenomenon, to say the least. Alvin Toeffler has written about this in terms of some scientists in their laboratories trying to devise certain types of pathogens that would be ethnic specific so that they could just eliminate certain ethnic groups and races; and others are designing some sort of engineering, some sort of insects that can destroy specific crops. Others are engaging even in an eco-type of terrorism whereby they can alter the climate, set off earthquakes, volcanoes remotely through the use of electromagnetic waves. So there are plenty of ingenious minds out there that are at work finding ways in which they can wreak terror upon other nations. It's real, and that's the reason why we have to intensify our efforts, and that's why this is so important."
Jacques Cousteau
Jacques Cousteau UNESCO Courier 1991:
"In order to save the planet it would be necessary to kill 350,000 people per day."

Jacques Cousteau, Population: Opposing Viewpoints:
"If we want our precarious endeavor to succeed, we must convince all human beings to participate in our adventure, and we must urgently find solutions to curb the population explosion that has a direct influence on the impoverishment of the less-favoured communities. Otherwise, generalized resentment will beget hatred, and the ugliest genocide imaginable, involving billions of people, will become unavoidable."
"Uncontrolled population growth and poverty must not be fought from inside, from Europe, from North America, or any nation or group of nations; it must be attacked from the outside – by international agencies helped in the formidable job by competent and totally non-governmental organizations."
Bertrand Russell, The Impact Of Science On Society 1953
"I do not pretend that birth control is the only way in which population can be kept from increasing… War… has hitherto been disappointing in this respect, but perhaps bacteriological war may prove more effective. If a Black Death could be spread throughout the world once in every generation survivors could procreate freely without making the world too full… The state of affairs might be somewhat unpleasant, but what of that? Really high-minded people are indifferent to happiness, especially other people's… There are three ways of securing a society that shall be stable as regards population. The first is that of birth control, the second that of infanticide or really destructive wars, and the third that of general misery except for a powerful minority…"

Henry Kissinger, 1978:
"U.S. policy toward the third world should be one of depopulation"

David Rockefeller, 2000:
"We are on the verge of a global transformation. All we need is the right major crisis and the nations will accept the New World Order."

David Rockefeller: Memoirs 2002 Founder of the CFR:
"We wield over American political and economical institutions. Some even believe we are part of a secret cabal working against the best interests of the United States, characterizing my family and me as 'internationalists' and of conspiring with others around the world to build a more integrated global political structure, one world, if you will. If that's the charge, I stand guilty, and I am proud of it."

David Rockefeller, Co-founder of the Trilateral Commission:
| | |
| --- | --- |
| | |
| | |
| | |
| | David Rockefeller |
| | |
"We are grateful to The Washington Post, The New York Times, Time Magazine & other great publications whose directors have attended our meetings and respected their promise of discretion for almost 40 years. It would have been impossible for us to develop our plans for the world if we had been subject to the bright lights of publicity during those years. But, the world is now much more sophisticated and prepared to march towards a world government. Thomas Ferguson, the Latin American Case Officer for the State Department's Office of Population Affairs (OPA) (now the US State Dept. Office of Population Affairs, est. by Henry Kissinger in 1975): "There is a single theme behind all our work -we must reduce population levels," said Thomas Ferguson, the Latin American case officer for the State Department's Office of Population Affairs (OPA). "Either they [governments] do it our way, through nice clean methods or they will get the kind of mess that we have in El Salvador, or in Iran, or in Beirut. Population is a political problem. Once population is out of control it requires authoritarian government, even fascism, to reduce it. "The professionals," said Ferguson, "aren't interested in lowering population for humanitarian reasons. That sounds nice. We look at resources and environmental constraints. We look at our strategic needs, and we say that this country must lower its population -or else we will have trouble.
"So steps are taken. El Salvador is an example where our failure to lower population by simple means has created the basis for a national security crisis. The government of El Salvador failed to use our programs to lower their population. Now they get a civil war because of it…. There will be dislocation and food shortages. They still have too many people there." (1981)

Secretary of Defense William S. Cohen, April 28, 1997; Testimony before Congressional Committee:
"And advanced forms of biological warfare that can target specific genotypes may transform biological warfare from the realm of terror to a politically useful tool."

Sir Julian Huxley, UNESCO: its Purpose and its Philosophy:
"Political unification in some sort of world government will be required… Even though… any radical eugenic policy will be for many years politically and psychologically impossible, it will be important for UNESCO to see that the eugenic problem is examined with the greatest care, and that the public mind is informed of the issues at stake so that much that now is unthinkable may at least become thinkable." In the early 1950′s, former Communist Joseph Z. Kornfeder expressed the opinion that UNESCO was comparable to a Communist Party agitation and propaganda department. He stated that such a party apparatus 'handles the strategy and method of getting at the public mind, young and old.' Huxley would lard the agency with a motley collection of Communists and fellow travelers.
President Richard Nixon believed abortion was necessary as a form of eugenics to prevent interracial breeding
Theodore Roosevelt to Charles B. Davenport, January 3, 1913, Charles B. Davenport Papers, Department of Genetics, Cold Spring Harbor, N.Y.:
"I wish very much that the wrong people could be prevented entirely from breeding; and when the evil nature of these people is sufficiently flagrant, this should be done. Criminals should be sterilized and feebleminded persons forbidden to leave offspring behind them…The emphasis should be laid on getting desirable people to breed…"
Theodore Roosevelt
Theodore Roosevelt:
"Society has no business to permit degenerates to reproduce their kind…. Any group of farmers, who permitted their best stock not to breed, and let all the increase come from the worst stock, would be treated as fit inmates for an asylum…. Some day we will realize that the prime duty, the inescapable duty of the good citizens of the right type is to leave his or her blood behind him in the world; and that we have no business to permit the perpetuation of citizens of the wrong type. The great problem of civilization is to secure a relative increase of the valuable as compared with the less valuable or noxious elements in the population… The problem cannot be met unless we give full consideration to the immense influence of heredity…" "I wish very much that the wrong people could be prevented entirely from breeding; and when the evil nature of these people is sufficiently flagrant, this should be done. Criminals should be sterilized and feebleminded persons forbidden to leave offspring behind them… The emphasis should be laid on getting desirable people to breed…"

By Carl Teichrib:
"The Georgia Guidestones, a massive granite edifice planted in the Georgia countryside, contains a list of ten new commandments for Earth's citizens. The first commandment, and the one which concerns this article, simply states; "Maintain humanity under 500,000,000 in perpetual balance with nature."
Democide: Government Killed Over 260 Million in the 20th Century, Poised to Kill Billions More in the 21st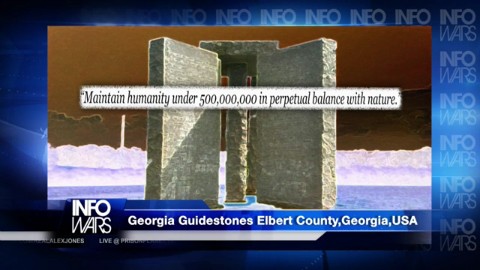 Robert Walker, former chair of PepsiCo and Proctor & Gamble on water:
Water is a gift of nature. Its delivery is not. It must be priced to insure it is used sustainably.
Ted Turner makes the radical statement that, "A total population of 250-300 million people, a 95% decline from present levels, would be ideal,"
Margaret Sanger (founder of Planned Parenthood, funded by the Rockefellers) said in her proposed "The American Baby Code", intended to become law:
"The most merciful thing that a family does to one of its infant members is to kill it."
This is the woman (Margaret Sanger) whom Hillary Clinton publicly declared she looked up to, during the 2008 presidential debates.
Here is a short list of some advocates of eugenics; Alexander Graham Bell, George Bernard Shaw H. G. Wells, Sidney Webb, William Beveridge, John Maynard Keynes, Margaret Sanger, Marie Stopes, Woodrow Wilson, Theodore Roosevelt, Emile Zola, George Bernard Shaw, John Maynard Keynes, John Harvey Kellogg, Winston Churchill, Linus Pauling, Sidney Webb, Sir Francis Galton, Charles B. Davenport Futurist Barbara Marx Hubbard (who wanted to create a Dept. of Peace):
"Out of the full spectrum of human personality, one-fourth is electing to transcend…One-fourth is ready to so choose, given the example of one other…One-fourth is resistant to election. They are unattracted by life ever evolving. One-fourth is destructive. They are born angry with God…They are defective seeds…There have always been defective seeds. In the past they were permitted to die a 'natural death'…we, the elders, have been patiently waiting until the very last moment before the quantum transformation, to take action to cut out this corrupted and corrupting element in the body of humanity. It is like watching a cancer grow…Now, as we approach the quantum shift from creature-human to co-creative human—the human who is an inheritor of god-like powers—the destructive one-fourth must be eliminated from the social body. We have no choice, dearly beloveds. Fortunately you, dearly beloveds, are not responsible for this act. We are. We are in charge of God's selection process for planet Earth. He selects, we destroy. We are the riders of the pale horse, Death. We come to bring death to those who are unable to know God…the riders of the pale horse are about to pass among you. Grim reapers, they will separate the wheat from the chaff. This is the most painful period in the history of humanity…"
| | |
| --- | --- |
| | |
| | |
| | |
| | Henry Kissinger |
| | |
Alexander Haig is quoted referring to the US State Department Office of Population Affairs, which was established by Henry Kissinger in 1975. The title has since been changed to The Bureau of Oceans, International Environmental and Scientific Affairs:
"Accordingly, the Bureau of Oceans, International Environmental and Scientific Affairs has consistently blocked industrialization policies in the Third World, denying developing nation's access to nuclear energy technology–the policies that would enable countries to sustain a growing population. According to State Department sources, and Ferguson himself, Alexander Haig is a "firm believer" in population control.
Although the above stated quotes should be sufficient to prove that the elitists in power have definite intent to depopulate this planet to what they deem to be a sustainable level. Some will argue these are only opinions and are of no real consequence. I will now move on to providing bits of documentation showing this is a plan that has a worldwide scope of influence.
Most of these documents are at least 10 years old, some older. That however, does not take away from the seriousness of the content. Do not think them invalid due to their age. It takes time to foment plans on such a grand scale. But, if you are honest with yourself you can see glimpses of these things happening today.
I am going to cover some issues stemming from the UN Treaty on Biological Diversity (Agenda 21), which Bill Clinton signed into law in 1993 before it was sent to the U.S. Senate for ratification.
EPA Internal Working Document Ecosystem Management:
"The executive branch should direct federal agencies to evaluate national policies…. in light of international policies and obligations, and to amend national policies to achieve international objectives."
"In other words, our federal bureaucrats are writing U.S. law, independent of Congress who has Constitutional authority to do that. They are changing regulations and creating laws out of thin air."
"They are no longer working for the people of the United States. They are working for the international community. There are so many treaties written up that they have (effectively) bound the United States. Whereas a few of the treaties were not a problem, the abundance (100's) of them have now taken control over all of our lives" -Michael Coffman

UN Treaty on Biological Diversity Assessment on Desirable Culture:
"…Traditional societies have considered certain sites as sacred, where most human activities are prohibited."
That is the heart of the Convention on Biodiversity. Locking up nearly 50% of the land area of the United States is their idea of protecting biological diversity. -Michael Coffman

UN Treaty on Biodiversity Diversity Usage of Fertilizers Not Sustainable:
"That fertilizers have played an essential part in producing the world's harvests is undisputed. (It) is estimated that if the use of fertilizers ceased, the world's harvests would be cut almost in half. However, the negative side of the equation is that the nitrates from fertilizers seep into ground water aquifers and they are seriously implicated in the eutrophication of lakes, rivers and coastal ecosystems causing often drastic changes in the fauna and flora."
"They are willing to take a course of action that will reduce the world's food supply by half, or more, as they will likely reduce the use of pesticides knowing full well how many people this will kill". -Michael Coffman

UN Biodiversity Assessment on Sustainable Human Population; US Senate September 9, 1994:
"A reasonable estimate for an industrialized world society at the present North American material standard of living would be one billion people. This must be implemented within 30-50 years, 2/3's of the population must be cut."
"The UN says property rights are not absolute and unchanging, but are there for the convenience of whatever government wants to do." – Michael Coffman
"Nobody owns biodiversity, so everything we do impinges on biodiversity. Property rights become meaningless. At the Rio De Janeiro Summit it was decided that the Global Environmental Facility would be the depository of all property rights." – Michael Coffman

UN Biodiversity Assessment The Worldview of Western Civilization Section 12.2.3, Page 835:
The western "worldview is characteristic of large-scale societies, heavily dependent on resources brought from considerable distances. It is a worldview that is characterized by the denial of sacred attributes of nature… (which) became firmly established about 2000 years (ago) with the Judeo-Christian-Islamic religious traditions."
This same treaty considers rocks to be living beings on an equal plane with human beings. Rocks, many believe, will reincarnate into lower life forms; and gradually into human beings.

Bureau of Land Management Internal Working Document
"Soylent green is… humans."
Human Dimensions of Ecosystem Management Objective/Purpose: "All ecosystem management activities should consider human beings as biological resources…" (Reminiscent of Soylent Green)
This document was brought before Congress. This statement created such an uproar that it was removed. Regardless of its removal, it still serves to prove the mindset of these people; and just because this was removed from a document it does not mean it was removed from the thoughts and the intended goals of those who penned it; or who believe it.
"For the elite to be able to have management of the ecosystem, humans would have no more value than a rock." – Michael Coffman
UN Biodiversity Treaty UN Global Biological Assessment Sustainable Human Populations:
"Population growth has exceeded the capacity of the biosphere" (i.e. the earth) "It is estimated that an 'agricultural world' in which most human beings are peasants should be able to support 5 to 7 billion people."
Now I feel is an appropriate time to cover some other areas of government, as well as private organizations that would like to see the population of the world decrease at an astounding rate (up to 90%). This is a dark, bloody agenda that will cause terrible hardship and pain upon millions of people.
World Wildlife Fund, World Resources Institute International Union for the Conservation of Nature (IUCN):
The IUCN involves the EPA, US Fish & Wildlife Service, the National Park Service, the United States Forest Service, Sierra Club, the Nature Conservancy, the National Wildlife Fund, the National Audubon Society, National Resources Defense Council, UNESCO, the Environmental Defense Fund, the U.N. Environmental Program, etc. .
IUCN 1992
Covenant On the Environment and Development: "Eventually a wilderness network would dominate a region and thus would itself constitute the matrix, with human habitations being the islands. The remaining half of the US would be used as buffer zones."
"The night before this treaty was ratified, Senator Mitchell withdrew it from the calendar and it was never voted on. It took four men, devoted to God in prayer to stop this treaty. The treaty still waits in the wings. Upon ratification, the US will have no ability to protect its own citizens." -Michael Coffman
Henry Kissinger had a similar plan to use food as a weapon in 1974, found in the National Security Study Memorandum 200: Implications of Worldwide Population Growth for U.S. Security and Overseas Interests; which was adopted as official policy by then President Gerald Ford in November of 1975. This Memorandum outlined a covert plan to reduce population growth in lesser-developed countries by means of birth control, and implicitly, war and famine. Brent Scowcroft, who had by then replaced Kissinger as National Security Advisor, (the same post Scowcroft held in the Bush Administration), was put in charge of implementing the plan. CIA Director George H.W. Bush was ordered to assist Scowcroft, as were the Secretaries of State, Treasury, Defense and Agriculture.
This document has never been renounced, only certain portions have been amended, leaving it as the foundational document on population control issued in the U.S. Government.
The major players in the founding of this document are as follows:
Henry Kissinger Richard Nixon Margaret Sanger Paul Ehrlich Werner Fornos Timothy Wirth The United Nations Population Fund The United States Agency for International Development Planned Parenthood Federation of America International Planned Parenthood Federation The Club of Rome UNICEF WHO United Nations World Bank
The document can be read here in its entirety, along with the other organizations and individuals complicit in this abomination:
http://www.usmutes.com/NSSM200.htm
| | |
| --- | --- |
| | |
| | |
| | |
| | Adolph Hitler |
| | |
Let it be noted that Adolph Hitler also used food as weapon, stating that food is "a beautiful instrument…for maneuvering and disciplining the masses." Food has been used as a weapon of war for centuries. Why then would it be outrageous for the elite to use food as a weapon, both a physical and a psychological weapon, in a declared war on overpopulation? It would not be outrageous at all. As has been said time and time again, history repeats itself.
Now we will cover the Earth Charter.
The Earth Charter; A Radical Global Religion, created by Mikhail Gorbachev and Michael Strong: "The Earth Charter initiative reflects the conviction that a radical change in humanity's attitudes and values is essential to achieve social, economic and ecological well-being in the 21st century… The commission…plans to circulate a final version of the Charter as a People's Treaty beginning in mid-1998. The Charter will be submitted to the U.N. General Assembly in the year 2000…(where it will) ensure a very strong document that reflects the emerging new global ethics." This is unprecedented (it is) the first component of an authentic global governance. We are working for dialogue and peace. We are demonstrating our ability to assert control over our fate in a spirit of solidarity to organize our collective sovereignty over this planet, our common heritage."
The American people were not allowed to see this. Americans as a whole do not want the UN to be the head of a world government. The one thing the majority of this country values, above most everything else, is their freedom. Or the semblance of freedom we have left should I say.
At the Earth Summit in Rio de Janeiro, the Presidential Council on Sustainable Development in 1996 came to the conclusion that the world's human population should not exceed 500 million people. That is a 93% reduction in population!
According to the UN video, "Armed to the Teeth"; and also in the Freedom From War Policy -put into effect by JFK in 1961-general and complete disarmament and US military power was given over, in full, to the UN. This is a loss of the sovereignty of America. (Read this document at http://www.scribd.com/doc/5009662/Freedom From-War).
The Earth Charter (1992), A Spiritual Vision: "A consensus has developed that the Earth Charter should be…the articulation of a spiritual vision that reflects universal spiritual values, including, but not limited to, ethical values…a people's charter that serves as a universal code of conduct for ordinary citizens, educators, business executives, scientists, religious leaders, non-governmental organizers and national councils of sustainable development; and a declaration of principles that can serve as a "soft tax" document when endorsed by the UN General Assembly. "
In its original form, The Earth Charter failed miserably due to open, blatant pantheistic approach. Gorbachev and Strong have worked diligently to change the language and make it appear less obvious. You may be wondering what the Earth Charter has to do with depopulation. It has everything to do with it. Here is a very brief synopsis of what the Charter holds for us.
According to the Charter, we must:
* "Recognize that all beings are interdependent and every form of life has value…" (Unborn children, of course, are not included in the UN's definition of "every form of life." The Earth Summit II documents continue to support the UN's pro-abortion policies.)
* "Affirm faith in the inherent dignity of all human beings." (UN agencies, however, support policies of euthanasia for those determined not capable of living a "quality" life.)
* "Adopt at all levels sustainable development plans and regulations…." (This is a prescription for global socialism in a super-regulated global state.)
* "Prevent pollution of any part of the environment…" (Enforcing this dictum would mean stopping virtually all human activity.)
* "Internalize the full environmental and social costs of goods and services in the selling price." (This seemingly harmless sentence would empower the state to price, tax, and regulate all production and consumption.)
* "Ensure universal access to health care that fosters reproductive health and responsible reproduction. (This is a thinly disguised call for that includes abortion and population control.)
* "Eliminate discrimination in all its forms, such as that based on race … [and] sexual orientation." (This provision is clearly aimed at criminalizing those who refuse to accept homosexuality as positive and good.)
* "Promote the equitable distribution of wealth within nations and among nations. (See;
http://www.thefreelibrary.com/The+new+world+religion%3a+presented+to+the+world+as+a+mystical… a091968392 for the full article)
Earth Charter
The Earth Charter has not been ratified. Do not make the mistake of assuming it has not been interwoven into our society, however! It is being taught in our schools and promoted shamelessly by Hollywood, the UN, NBC (owned by GE), ABC, CBS, CNN, HLN & all the Fox owned stations, with the exception of Fox News in order to keep the supporters blinded to the machinations of Rupert Murdock. Do not be deceived!
The ability to freely procreate is soon to be removed from us, much as it has been in China for many years. Not only will we not be allowed to have children, anyone who is termed a "useless eater" (A term coined by Henry Kissinger) will be euthanized: Mercilessly culled.
In Sweden , the "Sterilization Act of 1934″ provided for the voluntary sterilization of some mental patients. The law was passed while the Swedish Social Democratic Party was in power, though it was also supported by all other political parties in Parliament at the time, as well as the Lutheran Church and much of the medical profession. -Wikipedia
America is scheduled to become compliant to Codex Alimentarius (CA) as of December 31, 2009.
Codex Alimentarius is going to regulate virtually anything that you put into your mouth that is not a pharmaceutical. The World Trade Organization (WTO) has accepted Codex Alimentarius and any nation that is a member of the WTO must become compliant with CA. In any dispute between 2 countries, the one that is Codex compliant automatically wins. This is quite an incentive for all nations to become compliant. – Rima Laibow
CA guidelines set for vitamins & minerals are said to be voluntary, however, they are scheduled to become mandatory on December 31, 2009. In 1994, Codex Alimentarius declared nutrients to be poisons: See the Dietary Supplement Health Education Act (DSHEA). Yet fluoride is acceptable! Why? It creates complacency. Proper nutrients will ensure a longer, healthier life. Not at all in keeping with a depopulation agenda.
From Esoteric Agenda, a documentary by Ben Stewart:
"In 1962 it was decreed that there would be a move toward total global implementation of Codex Alimentarius. The date set for implementation is December 31, 2009. WHO and FAO are the commissions in charge of CA. They fund it and run it at the request of the U.N.
According to WHO & FAO, epidemiological projections, it is estimated that according to the vitamin and mineral guideline alone; when CA goes into global implementation on December 31, 2009, it will result in a minimum of 3 billion deaths; 1 billion due through starvation. The next 2 billion will die from preventable diseases due to malnutrition."
"The U.N. has put out dozens of reports calling for an 80% reduction in population (most put the number at 90%). At the 1997 Women's World Conference in Beijing, the head of the U.N. Food Program said, "We will use food as a weapon against the people.""
In conjunction with Codex Alimentarius, food will be limited and water consumption will be decreased to 10 gallons per day, per person. The average American uses 140 gallons of water every day. The food provided will be Genetically Modified and nutrient deficient.
As of the Codex Alimentarius (CA) implementation date of 12/31/09, if there were a famine anywhere in the world, it will be illegal to send any high nutrient density biscuits. Or to distribute them!!
Once a country becomes CA compliant, CA can never be repealed. Membership with the WTO robs the member nations of any and all sovereignty. Germany is now CA compliant.
Codex Alimentarius goes hand in hand with Agenda 21 and the Kyoto Treaty. The deadline to implement both Agenda 21 and the Kyoto Treaty is 2012." (Rima Laibow)
Agenda 21 was birthed out of the Rio Summit 1992. Agenda 21 (A 21), a.k.a. Smart Growth, Regionalism, Visioning Processes, Action Plans, Shared Values; 20/20, Best Practices; Community Festivals & Public/Private Partnerships. These are the names you will hear A 21 called, the buzzwords.
Every county must set up a council to oversee the implementation of A 21. A 21 is Sustainable Development. Steven Rockefeller set up the Earth Charter, referenced above. The Earth Charter is the new One World Religion: Earth worship. The earth is considered to be 'sacred', and its protection is a 'sacred trust'. Global responsibility will demand basic changes in values, behaviors and attitudes of government, the private sector, and civil society.
Under Sustainable Development man is considered to be responsible for the pollution of the planet and is subordinate to all other living creatures. This is a direct contradiction to the Bible where God placed man in a position of dominance over the entire earth. The elite will worship and serve the creature, rather than the Creator.
"The environmental agenda is a spiritual agenda with earth worship at its root. As such, the following practices are all considered to be unsustainable: Fossil fuels, artificial fertilizers, modern systems of agricultural production, irrigation water, herbicides, pesticides, farmland, pastures, grazing of livestock, consumerism, dietary habits, salt, sugar, private property, paved roads, dams, reservoirs, logging activities, fencing of pastures". – Joan Peros
"Every environmental resource must be measured. What can be measured can be managed under the Millenium Ecosystem Assessment Project." – Joan Peros
Among the things considered to be unsustainable, as listed above, these are included: Monotheism and the family unit. The health care plan of President Obama is under A 21. Under this health care plan, the family unit is very much being attacked. Anyone over age 65 must undergo 'end of life counseling' by their doctor every 5 years. Abortion will be pushed that much harder, especially with the Science Czar wanting sterilants put into our water supply! One of the new appointee's to the Obama Administration once said in a book he co-wrote that a child could be killed up to the age of 2 years old! What kind of a monster could think that is acceptable?
Nearly the exact language used to define Sustainable Development was taken from the 1977 Soviet Constitution!
The Family Dependency Ratio, under the United Nations, will look at every household. They will gauge what that household has produced in accordance with what it has used (i.e., resources) by the water bills, energy bills, etc. Are you using more than you are producing? Are you adding to the collective, or merely taking away? This is how the powers that be will determine whether you are a productive citizen, or, in the words of Henry Kissinger, "A useless eater".
In 1990, Prince Charles formed The Prince of Wales Business Leaders Forum to bring together 50-60 of the world's topmost multi-national/transnational corporations to start buying up governments around the world. This is Public/Private Partnerships: This is the very definition of fascism.
I must stop here. At the rate things are now moving, I could add to this daily. But, December 31 is not so far away now, only 4 months. I must get this out now. Time is short.
If you find this to be worthy, please, spread it everywhere you can. Email it, blog it, post it on forums; mail it. Do what you must. People are asleep. They must be woken up. Forced immunizations are right around the corner. These things will come to pass. It is our job to warn people. Please, I ask you, warn them.
CNN Founder Ted Turner Supports Population Reduction To 2 Billion!!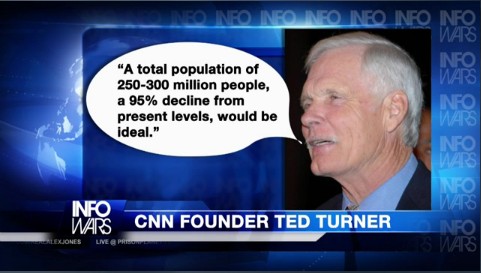 CNN Founder Ted Turner Supports Population Reduction To 2 Billion!!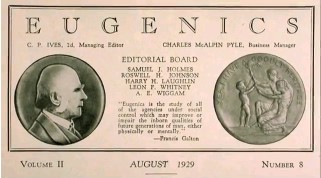 Maafa 21: Black Genocide in 21st Century Americawill take those who have sat on the sidelines of the abortion fight and drive them to the streets. This powerful DVD is about eugenics, racial agendas, and elitism. It exposes the ties between the Nazis, the American eugenics movement, Planned Parenthood, and a plan to create "racial purity" that began over 150 years ago.


ENDGAME: Blueprint For Global Enslavement, explains how for the New World Order, a world government is just the beginning. Once in place they can engage their plan to exterminate 80% of the world's population, while enabling the elites to live forever with the aid of advanced technology. For the first time, crusading filmmaker Alex Jones reveals their secret plan for humanity's extermination: Operation ENDGAME.
ENDGAME
(FULL MOVIE)
Description
For the New World Order, a world government is just the beginning. Once in place they can engage their plan to exterminate 80% of the world's population, while enabling the elites to live forever with the aid of advanced technology. For the first time, crusading filmmaker Alex Jones reveals their secret plan for humanity's extermination: Operation

ENDGAME

.
Jones chronicles the history of the global elite's bloody rise to power and reveals how they have funded dictators and financed the bloodiest wars – creating order out of chaos to pave the way for the first true world empire.
Watch as Jones and his team track the elusive Bilderberg Group to Ottawa and Istanbul to document their secret summits, allowing you to witness global kingpins setting the world's agenda and instigating World War III

Learn about the formation of the North America transportation control grid, which will end U.S. sovereignty forever

Discover how the practitioners of the pseudo-science eugenics have taken control of governments worldwide as a means to carry out depopulation

View the progress of the coming collapse of the United States and the formation of the North American Union
Support The Film Makers & Spread The Word : HQ Version
http://www.infowarsshop.com/ENDGAME-Blueprint-for-Global-Enslavement_p_23.html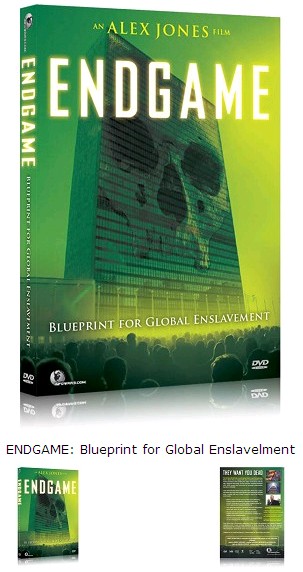 REACH OUT TO OTHERS
[Help Educate Family And Friends With This Page And The Links Below]
---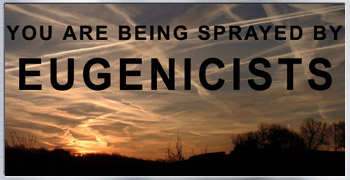 More:
Genocide by The House of Windsor
Bisphenol A (BPA) Death by Plastic