Doomsday Preppers Will Be Treated As Terrorists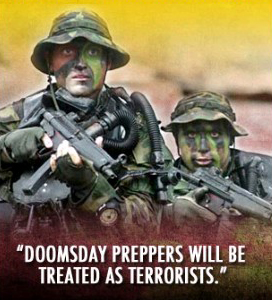 Preppers are becoming regular government targets these days, most recently when a Missisippi prepper group member with a clean record was suddenly taken off his flight halfway to Japan and informed he was on the no-fly list, an FBI terrorist watchlist, stranding him in Hawaii. Other preppers have been denied their Second Amendment rights without legitimate cause.
---
National Guard Whistleblower: "Doomsday Preppers Will Be Treated As Terrorists"
Melissa Melton
Infowars.com
October 25, 2012
"I do solemnly swear that I will support and defend the Constitution of the United States against all enemies, foreign and domestic…"
Soldier X Reveals Soviet Style Takeover Plans for America During Civil Unrest
So begins the Oath of Enlistment for the U.S. military, but in an explosive interview with a National Guard whistleblower shown below, soldiers are now being advised they will be ordered to break that oath should civil unrest erupt across the country.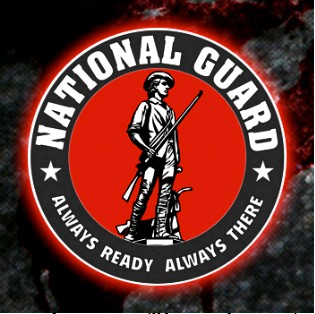 Referred to only as "Soldier X" under promise of anonymity, an Army National Guardsman spoke via phone with Infowars Nightly News Producer Rob Dew regarding a recent briefing his unit underwent on actions the military would take in the event that an Obama election loss sparked rioting in America's streets.
Citing not only recent widespread threats to riot if Mitt Romney were to become the next U.S. president, but threats to actually assassinate him should he win, Soldier X's superiors dispensed plans of how the National Guard would be responsible for "taking over" and quelling such unrest.
The soldiers were reportedly told "Doomsday preppers will be treated as terrorists."
In addition, guns will be confiscated.
"They have a list compiled of all these doomsday preppers that have gone public and they plan to go after them first," Soldier X said. He claimed those in charge are acting under the belief that preppers will be "the worst part" of any potential civil unrest.
Soldier X was also told that any soldiers in the ranks who are known as preppers will be deemed "defects." He explained the label meant these soldiers would be treated as traitors. "If you don't conform, they will get rid of you," he added.
Unit members also warned not to associate with any fellow soldiers who are preppers.
Not only does the military reportedly plan to target preppers should mass chaos break out, but Soldier X also voiced his concerns regarding civilian gun confiscation.
Soldier X admitted, "Our worry is that Obama's gonna do what he said he's gonna do and he's gonna outlaw all weapons altogether and anybody's name who is on a weapon, they're gonna come to your house and try to take them."
It would not be the first time the National Guard has been used to unconstitutionally disarm law-abiding citizens, robbing them of their Second Amendment right to bear arms. In the aftermath of hurricane Katrina, police and military took to the streets disarming lawful gun owners, including those who were on dry land and had plenty of stored food and water.
Fast forward to this past summer when a leaked Army manual dated 2006 entitled, "Civil Disturbance Operations" surfaced outlining plans not only to confiscate firearms domestically during mass unrest, but to actually detain and even kill American citizens who refuse to hand over their guns. This manual works in conjunction with "FM 3-39.40 Internment and Resettlement Operations," another Army manual leaked this year, which instructs troops on how to properly detain and intern Americans into re-education camps, including ways that so-called "psy-op officers" will "indoctrinate" incarcerated "political activists" into developing an "understanding and appreciation of U.S. policies and actions."
Add these manuals to the plethora of Executive Orders Obama has signed during his term which have dismantled our Constitution piece by piece, including the martial law implementing National Defense Resources Preparedness Executive Order which gives the president the power to confiscate citizens' private property in the event of any national emergency, including economic.
Add it all to the National Defense Authorization Act (NDAA) in which Obama granted powers to disappear and indefinitely detain American citizens without any due process, and it is easy to see the tyrannical big picture our government has painted.
When asked if he would go along with gun confiscation, Soldier X replied he and his fellow like-minded guardsmen planned to stand down — not answer the phone or show up to post.
"I'm sorry but I don't believe in suicide," he said.
Preppers are becoming regular government targets these days, most recently when a Missisippi prepper group member with a clean record was suddenly taken off his flight halfway to Japan and informed he was on the no-fly list, an FBI terrorist watchlist, stranding him in Hawaii. Other preppers have been denied their Second Amendment rights without legitimate cause.
It is beyond glaringly obvious at this point the U.S. government is gearing up for mass civil unrest. Not only has the DHS sparked controversy by purchasing billions of rounds of ammo, but the department even went so far as to begin classifying further purchases, blacking out bullet figures it is using taxpayer money to buy.
In addition, while FEMA can procure a billion dollars in bulk food supplies, the FBI's Communities Against Terrorism project released a flier instructing military surplus store owners to report any customers who "make bulk purchases of items" including "meals ready to eat".
Should society as we know it collapse following the election, it would seem the ultimate prepper and the ultimate terrorist is, indeed, the U.S. government.
Army Told Preppers Are Terrorists
In this breaking video, Rob Dew talks with Army National Guard whistleblower. Who was briefed by his superiors that a an Obama election loss could cause riots and the army would consider preppers terrorists and those in the guard who were preppers would be considered enemies as well. The stage has been set, please forward this video to everyone you know.
Here is some related material
http://www.infowars.com/obamas-latest...
http://www.whitehouse.gov/the-press-o...
http://www.infowars.com/ron-paul-they...
http://www.govtrack.us/congress/bills...
http://www.infowars.com/dhs-purchases...
http://www.infowars.com/prepper-put-o...
http://www.infowars.com/new-orleans-m...
Videos to Watch
http://www.youtube.com/watch?v=a_XLUM...
http://www.youtube.com/watch?v=8Hpz3m...
http://www.youtube.com/watch?v=FyfkQk...
NDAA Critic Stranded in Hawaii Speaks Out About Secret No-Fly Lists
On today's show, David Knight talks with Wade Hicks in-studio. Hicks was stranded in Hawaii for five days after his name appeared on a government no-fly list.
No-Fly List Strands Prepper in Hawaii
On today's show, Alex talks with Wade Hicks in-studio. Hicks was stranded in Hawaii for five days after his name appeared on a government no-fly list.
War on Self-Sufficiency :
Gardeners Potential Agri-Terrorists


Published on Aug 6, 2014
You Might be a Racist: Using Gardening Terms Like "Soil Purity" is Racist
Citing the "crisis in white identity in multicultural Britain," Pitcher asserts that people who appeared on a gardening talk show were unable to communicate their bigoted political beliefs for fear of being called racist and were therefore expressing, "their racial identity in other ways, such as talking about gardening."
http://www.infowars.com/academic-usin...
In yet another example of the federal government's war on self-sufficiency, the U.S. Department of Agriculture shut down a seed library in Pennsylvania, claiming that a system whereby residents could borrow heirloom seeds and then replace them at harvest time was a violation of the 2004 Seed Act, while a commissioner warned that such behavior could lead to "agri-terrorism.
http://www.infowars.com/agri-terroris...
LINK :
Gov Wants Growing Food Illegal
Kentucky Sheriff Kidnaps 10 Children From Homeschool Family
Published on May 9, 2015
***(270) 756-2361***
Police seized ten children from an "off grid" homeschool family in Kentucky on Wednesday after receiving an anonymous tip about the family's traditional lifestyle. http://www.infowars.com/police-seize-...
http://www.gofundme.com/tz4xng
http://www.breckinridgecountysheriff....
****(270) 756-2361****
Help us spread the word about the liberty movement, we're reaching millions help us reach millions more. Share the free live video feed link with your friends & family: http://www.infowars.com/show
Self Sufficiency Is The New Civil Disobedience

Published on Jun 18, 2015
Gingi Freeman, the woman behind "Urban Farmers for Food Freedom" and the Domestic Geek Girl blog speaks out about
government overreach, control and how we can regain our property and food freedom rights if WE TAKE ACTION!
http://www.improgoat.com/
Help us spread the word about the liberty movement, we're reaching millions help us reach millions more. Share the free live video feed link with your friends & family: http://www.infowars.com/show
THE UN AGENDA : CIVILIAN DISARMAMENT
WATCH THE FULL PRESENTATION HERE:
DHS Has Now Acquired Enough Bullets To Wage 30 Year War!!
LINK :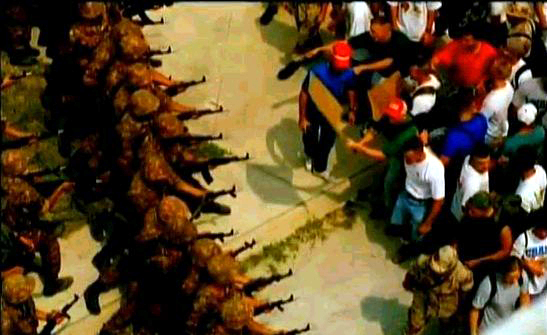 CIVIL WAR
INSIGHTS TO HOW IT WILL BE
****INSTIGATED****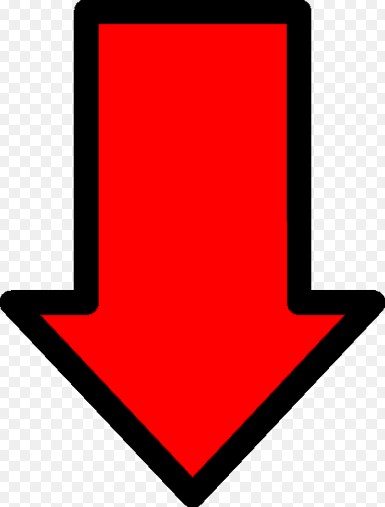 The high level globalist minion Henry Kissinger purportedly said in an address to the Bilderbergers at Evian, France, on May 21, 1991...
"Today Americans would be outraged if U.N. troops entered Los Angeles to restore order; tomorrow they will be grateful,"
(Links Below Give More Background And Insight To Henry Kissinger's Revealing Statement Of Troops Being Needed To Restore Order)
The more impoverished the nation gets, the more society will break down, and then Americans will welcome a militarized police force.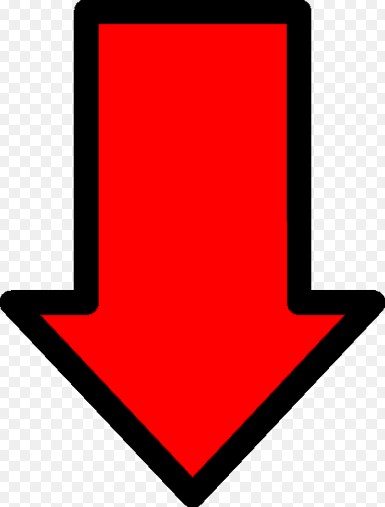 Detroit Appeals To UN For Humanitarian Assistance
Several groups appealed to the UN on Wednesday to assist in providing affordable water to the residents of Detroit. In March, the bankrupt city sent 45,000 shutoff notices to residents with overdue bills. So far, nearly 3,000 have had their water service terminated, and many more fear they are next. RTs Manila Chan has more details on the circumstances of theplea for help.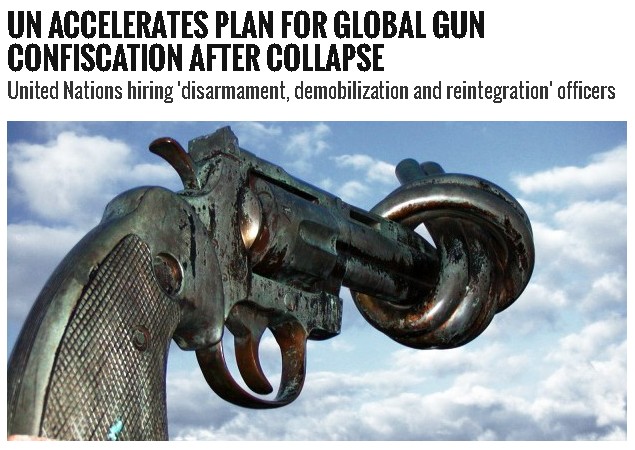 UN Accelerates Plan For Global Gun Confiscation After Collapse
United Nations hiring 'disarmament, demobilization and reintegration' officers
The United Nations is gearing up for gun confiscation in the event of a societal collapse in numerous countries by hiring "disarmament, demobilization and reintegration" officers who will be trained to seize guns "from the civilian population."
A posting on the United Nations Career Opportunities page announces a vacancy for the position of "Disarmament, Demobilization and Reintegration Officer" under the UN's Department of Peacekeeping Operations based out of New York.
UN Publicly Prepares For Gun Confiscation In US
We know they have been planning it for years, and the documents are legion. Now they are preparing to go operational.
The UN's page on DDR operations explains what role the DDR officer will be expected to undertake;
Disarmament is the collection, documentation, control and disposal of small arms, ammunition, explosives and light and heavy weapons from combatants and often from the civilian population.

Demobilization is the formal and controlled discharge of active combatants from armed forces and groups, including a phase of "reinsertion" which provides short-term assistance to ex-combatants.

Reintegration is the process by which ex-combatants acquire civilian status and gain sustainable employment and income. It is a political, social and economic process with an open time-frame, primarily taking place in communities at the local level.

The objective of the DDR process is to contribute to security and stability in post-conflict environments so that recovery and development can begin. DDR helps create an enabling environment for political and peace processes by dealing with security problem that arises when ex-combatants are trying to adjust to normal life, during the vital transition period from conflict to peace and development.
Although the posting prompted feverish speculation that the UN was about to embark on a mass gun confiscation program within the United States, it's important to note that the DDR program is only currently active in countries like the Democratic Republic of the Congo, Ivory Coast and Haiti.
However, concerns are understandable given the acceleration in anti-Second Amendment rhetoric and executive action on behalf of the Obama administration since the 2012 Sandy Hook massacre.
During a town hall event last week, Hillary Clinton asserted that gun control opponents should not be allowed to hold an opinion that "terrorizes" America.
Earlier this month, President Barack Obama also cited Australia's draconian gun confiscation program as an example to be followed by the U.S.
"It's no secret that the US government has been preparing riot gear, guns, ammunition, and detention centers for a major calamity that will likely involve violence and widespread civil unrest," writes Mac Slavo. Should such an event ever take place the first order of business will include a declaration of martial law. And just as we saw during Hurricane Katrina, when the U.S. Constitution has been suspended gun confiscation is soon to follow."
Since the 1990′s, Alex Jones and Infowars reporters have attended numerous urban warfare training drills inside the United States, many of which included exercises based around disarming American citizens. Foreign troops were also present at many of these drills.
Infowars first became aware of this story a week ago having been contacted by active duty military officials who saw the advertisement before it was posted publicly and we are currently working on a deeper angle that promises to provide further insight.
For anyone who still doubts that domestic gun confiscation would be plausible in the aftermath of a catastrophe, watch the short documentary below which highlights how authorities exploited Hurricane Katrina to seize firearms, including those belonging to residents who weren't even affected by the disaster.
Facebook @ https://www.facebook.com/paul.j.watson.71
FOLLOW Paul Joseph Watson @ https://twitter.com/PrisonPlanet
PSYOPS
-- Psychological Operations --
"People in general just will NOT, take their heads out of the sand!"

Psyops, or psychological operations, is a term used to describe the techniques of psychological manipulation used in warfare. These operations are used to deceive, confuse, disrupt and demoralize the enemy, with an aim toward weakening enemy resistance or even causing enemy forces to surrender and enemy populations to capitulate.
NOTES :
http://www.corbettreport.com/psyops-101-an-introduction-to-psychological-operations/
http://www.corbettreport.com/psyops-101-a-brief-history-of-fake-news/
http://www.corbettreport.com/psyops-101-psyops-on-the-homefront/
http://www.corbettreport.com/psyops-101-the-technology-of-psych-warfare/
http://www.corbettreport.com/new-world-next-week-2012111/
LINKS :
Military Illegally on American Streets
Military Training to Take on Americans
DHS Preparing For 7-Year War Against American People
Foreign Troops Training To Confiscate Guns of Americans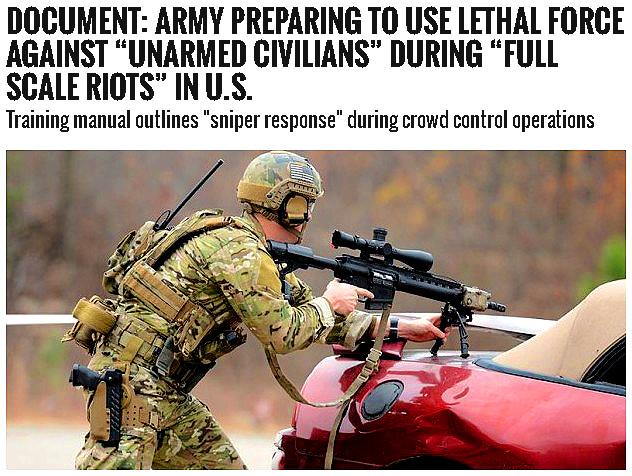 Document: Army Preparing to Use Lethal Force Against "Unarmed Civilians" During "Full Scale Riots" in U.S.
Training manual outlines "sniper response" during crowd control operations
by Paul Joseph Watson | August 18, 2014
A document released by the U.S. Army details preparations for "full scale riots" within the United States during which troops may be forced to engage in a "lethal response" to deal with unruly crowds of demonstrators.
The appearance of the document amidst growing unrest in Ferguson, Missouri, with the National Guard now being called in to deal with the disorder, is an ominous coincidence.
The 132-page document, titled U.S. Army Techniques Publication 3-39.33: Civil Disturbances (PDF), was written in April 2014 and recently obtained by Public Intelligence.
The document makes it clear that the techniques detailed therein are to be applied both outside and inside the "continental United States (CONUS)" in the event of "unruly and violent crowds" where it is "necessary to quell riots and restore public order."
HD :
https://www.youtube.com/watch?v=SrVLHRgm1tc
https://www.youtube.com/watch?v=6swh3MvV8yA
https://www.youtube.com/watch?v=EDk6NuguoSE
https://www.youtube.com/watch?v=YCNHsvS4QkA
https://www.youtube.com/watch?v=eb4He1gEP6U
The training manual outlines scenarios under which, "Civil unrest may range from simple, nonviolent protests that address specific issues, to events that turn into full-scale riots."
The most shocking aspect of the document is the fact that it describes the deployment of a "lethal response" directed against "unarmed civilians," including "sniper response" and "small arms direct fire."
Under the heading "sniper response," the document states, "Ensure that target leaders or troublemakers are targeted," in addition to a passage which states, "Exploit the psychological effect of an attack."
Under the heading "small arms direct fire," the manual states, "Escalate gradually, starting with a small caliber, single round and work up to a large caliber, automatic."
Another graphic which depicts "escalation of trauma" directs soldiers how to use "riot batons" in order to cause the necessary level of injury or death to the subject. "Deadly force final target areas" include the back of the neck, the solar plexus, the neck, the spine and the head.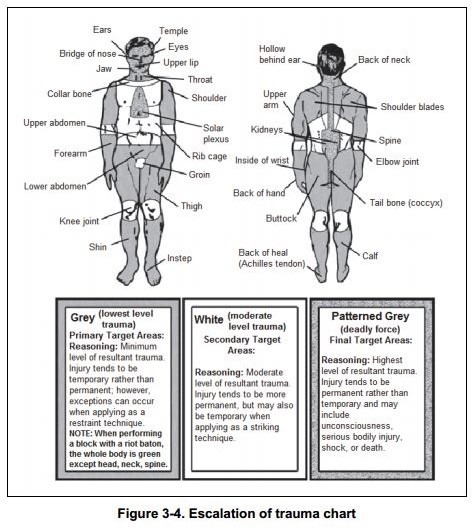 In light of events in Ferguson, where a predominantly black community has faced off with militarized police, it's interesting to note that the manual makes reference to civil unrest that can arise out of "ethnic hatred" and, "Community unrest (that) results in urban conflicts that arise from highly emotional social and economic issues." The document also mentions how rioters target "retail stores," as happened during the looting in Ferguson.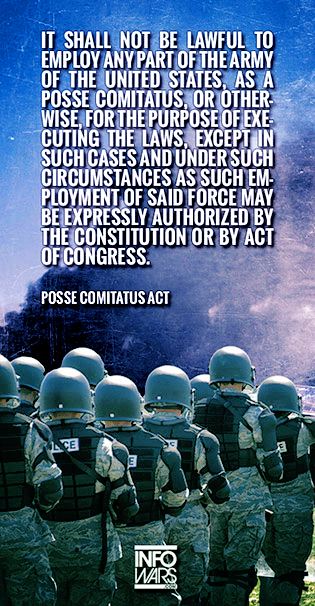 LINK :
"Significant ethnic differences in a community can create an atmosphere of distrust, even hatred…… (and) can cause an eruption of civil disorder that can lead to full riots," states the document.
Although the document makes reference to the Constitutional rights of American citizens it goes on to stress that such protections are null and void under a state of emergency, asserting that Posse Comitatus, which is supposed to limit the power of the federal government to use military personnel domestically, "does not apply" under declared "emergency authority" or "When the need for the protection of federal property or federal functions exists."
It is important to stress that this training manual applies to U.S. Army operations in foreign countries as well as domestically on U.S. soil. Indeed, section 2-18 of the document goes into detail about domestic protests such as the 1999 anti-WTO demonstration in Seattle.
The emergence of the document as National Guard troops prepare to descend on Ferguson, Missouri to deal with looting and civil unrest follows a report we published just a few weeks before the outbreak of the Ferguson riots which documented how National Guard troops were training to detain unruly African-American citizens in prison camps before handing them over to police.
In a special video report, Alex Jones documented how the story was part of wider preparations by the government for domestic disorder that have been ongoing for years.
We have reported previously on similar documents that outline how the U.S. Army would be forced to resort to lethal measures in order to deal with unruly Americans during times of emergency within the United States.
In 2012 we covered FM 3-39.40 Internment and Resettlement Operations, a U.S. Army manual that describes how political activists in prison camps will be indoctrinated by specially assigned psychological operations officers. The document makes numerous references to how government agencies like the DHS, ICE and FEMA will be involved in the domestic internment of U.S. citizens during "civil support operations."
A second US Army Military Police manual that was leaked months later also outlined how military assets would be used domestically to quell riots, confiscate firearms and even kill Americans on U.S. soil during mass civil unrest.
U.S. troops and National Guard also worked with local police to incarcerate Americans in detention camps during drills Alex Jones covered in 1999 in Oakland, California.
A report produced in 2008 by the U.S. Army War College's Strategic Institute warned that the United States may experience massive civil unrest in the wake of a series of crises which it termed "strategic shock."
"Widespread civil violence inside the United States would force the defense establishment to reorient priorities in extremis to defend basic domestic order and human security," stated the report, authored by [Ret.] Lt. Col. Nathan Freir, adding that the military may be needed to quell "purposeful domestic resistance".
Rex 84, short for Readiness Exercise 1984, was established under the pretext of a "mass exodus" of illegal aliens crossing the Mexican/US border.
During the Iran-Contra hearings in 1987, however, it was revealed that the program was a secretive "scenario and drill" developed by the federal government to suspend the Constitution, declare martial law, assign military commanders to take over state and local governments, and detain large numbers of American citizens determined by the government to be "national security threats."
Facebook @ https://www.facebook.com/paul.j.watson.71
FOLLOW Paul Joseph Watson @ https://twitter.com/PrisonPlanet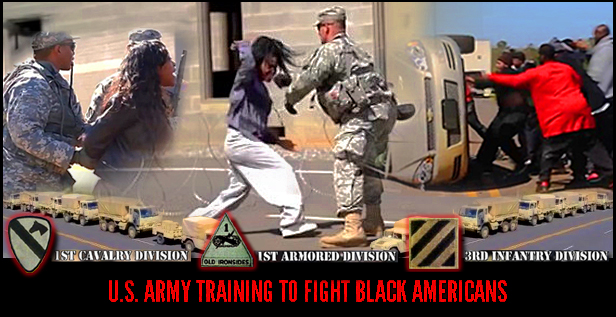 In the video below, Alex Jones highlights how the Guardian Centers video is yet another startling indication that authorities in the United States are preparing for civil unrest as America increasingly begins to resemble a militarized police state.
U.S. Army Training to Fight Black Americans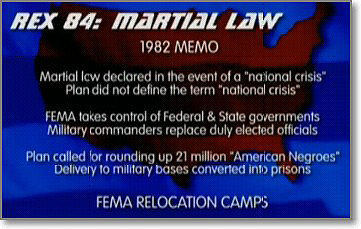 LINKS :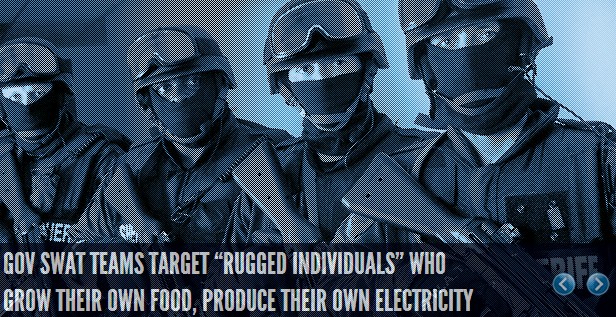 Gov SWAT Teams Target "Rugged Individuals" Who Grow Their Own Food, Produce Their Own Electricity
Mac Slavo
SHTFplan.com
January 4, 2014
The dream of many Americans is to get out of the hustle and bustle of the daily city grind. And what better dream to have then to move your family outside of city limits to the countryside so that you can grow your own food, produce your own electricity with solar power, and live outside the purview of an ever expanding government apparatus?
That was the goal for hundreds of residents living on the outskirts of Los Angeles. Many own their land outright and have been living on it for decades without so much as a peep from their local government. They've built their homes using whatever means they had available to them. They planted their own fruits and vegetables. They even set up their own personal power production stations using solar panels and miniature wind farms.
And they've lived peacefully without violating the rights of those around them and leaving a very small "carbon footprint" to boot. For all intents and purposes, they achieved a life of independence and freedom.
But the tentacles of tyranny are everywhere and no one is protected from their grasp.
Recently, agents of the Los Angeles county government started paying visits to these rugged individualists. They claimed they were "here to help," as one resident puts it. But, as is generally the case when the government comes knocking, they were there for exactly the opposite.
What was once a dream come true for many quickly turned into the new American nightmare.
Code enforcement agents for the county showed up in droves. But they didn't come alone. Along with them came heavily armed "Nuisance Abatement Teams" who raided the homes and land of these peaceful residents as they would those of a terrorist.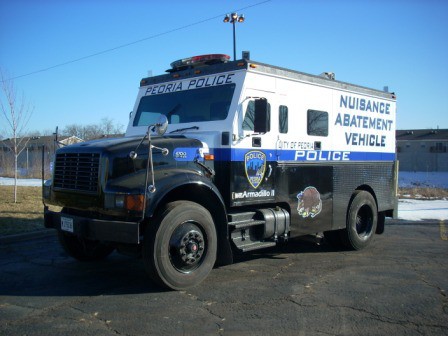 (Pictured: Armored Nuisance Abatement Team – similar vehicles are in use across the United States)
The collection of rugged individualists who [want to live here] are being chased away.

…

Last year the county began performing unannounced inspections on his property.

Gallow says he cooperated with the county – clearing brush, then moving his shed, then getting rid of his motor home.

Finally, the county made a demand that shocked him.

"They told me… you have to get off the property. I said get off the property?' They said 'yeah, you can't live here.' "

Gallow says county officials told him that neighbors, whom they would not identify, had complained about unsightly structures on his property.

He could keep his land, they told him, but would not be allowed to live on it.

"I said, for what? My closest neighbor is half a mile away. We're not living in Beverly Hills here, this is my home. All of sudden you got police at my front door – bullet proof vests, guns, and then they surrounded the place. Everything I worked for was just melting away from me."

"I don't know where I'm going to go."
Mr. Gallow is not alone. County enforcement officials with militarized Nuisance Abatement Teams in tow have made similar threats to other residents, ordering them to destroy everything on their properties and to get off their own land.
Watch this shocking, yet unsurprising account of the plight of these Americans who want nothing more than to be left alone:
In the new America, everyone is criminal.
This article was posted: Saturday, January 4, 2014 at 7:50 am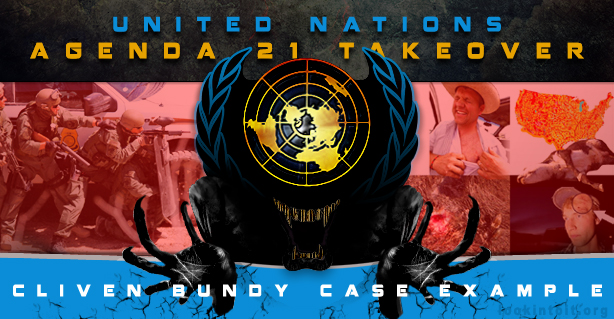 LINKS :
AGENDA 21 Cliven Bundy Case Example
Marine Corps Colonel Says DHS Building Domestic Army

A former Marine Corps Colonel who was stationed in Fallujah and trained Iraqi soldiers warns that the Department of Homeland Security is working with law enforcement to build a "domestic army," because the federal government is afraid of its own citizens.
Meanwhile a Virtually Crime Free County in Florida Gets MRAP Armored Vehicle.
LINK : DHS Preparing For 7-Year War Against American People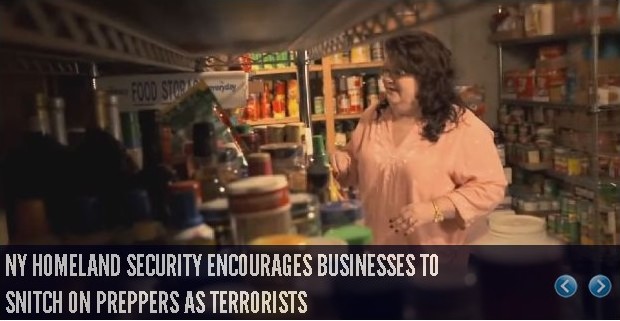 NY Homeland Security Encourages Businesses to Snitch on Preppers as Terrorists
Purchase of MREs, flashlights & ammunition is a "suspicious activity"
Paul Joseph Watson
Infowars.com
April 23, 2014
The New York State Division of Homeland Security is encouraging businesses to snitch on preppers as terrorists, urging that the purchase of MRE's, ammunition or flash lights be treated as a suspicious activity.
As the video above illustrates, the LZ Army Navy Surplus store in Auburn, NY received a visit from a state trooper who put up a flyer in the window which encourages customers to call the New York State Terrorism Tips Line, 1-866 SAFE NYS, to report suspicious activity under the mantra of the "See Something, Say Something" campaign.
1-866 SAFE NYS is part of Safeguard New York, an NY State counterterrorism program that uses promotional material to encourage citizens to report people for engaging in "suspicious activity….which makes them stand out from others".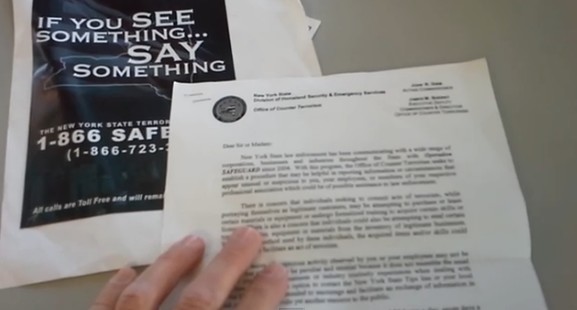 An accompanying letter provided by the state trooper listed such "suspicious activity" as the purchase of MREs (Meals Ready to Eat), flashlights, weather proof ammunition, night vision equipment, match containers, or gas masks.
Given that the tips hotline is also similar in name to the 'SAFE Act', recently passed legislation which outlaws the ownership of high capacity magazines and certain semi-automatic weapons in New York, it could also be used to snitch on gun owners.
The owner of the surplus store said that when she saw the sign in the window she immediately tore it down because in her mind the program is merely a way for authorities to compile a list of preppers.
Last week, a report emerged concerning how FBI counterterrorism agents are visiting gun shops in South Carolina to investigate "suspicious purchases" made by people who talk about "big government".
In 2012, we reported on how the FBI's Communities Against Terrorism (CAT) program was instructing businesses that banal activities conducted by millions of Americans on a daily basis were potential indications of terrorist activity.
Flyers for the program being handed out to businesses such as Internet cafes even listed paying for a cup of coffee with cash as a suspicious activity.
A flyer aimed at Military Surplus stores also encourages owners to report people who "make bulk purchases of items to include….meals ready to eat".
The characterization of preppers and storable food advocates as terrorists is particularly ironic given that the Federal Emergency Management Agency spends billions of dollars every year on storable food and encourages Americans under the Resolve to be Ready program to keep a spare food supply on hand in case of emergency.
In 2012, Infowars spoke to a National Guard whistleblower who warned that soldiers were being trained that in the event of civil unrest breaking out, "Doomsday preppers will be treated as terrorists".
*********************
Paul Joseph Watson is the editor and writer for Infowars.com and Prison Planet.com. He is the author of Order Out Of Chaos. Watson is also a host for Infowars Nightly News.
This article was posted: Wednesday, April 23, 2014 at 5:56 am
Tags: government corruption, police state
Homeland Security Ignores Report Of Potential Terrorism
Recently Infowars.com reported on the New York State Division of Homeland Security encouraging businesses to snitch on preppers. The letter warned business owners that people buying food, flashlights or ammunition should be considered suspicious.
http://www.infowars.com/ny-homeland-s...
http://www.infowars.com/video-homelan...
Infowars Reporter Jakari Jackson called the NY State Division of HS to report on an organization that's had been stockpiling bullets, and other ammunition and has been practicing with targets that included images of children, pregnant women and the elderly. He was concerned because this was a large group spread out over the entire Untied States.
The NY state division seemed uninterested in this report and would not acknowledge that a group like this was a threat to our country's freedoms.
http://www.infowars.com/homeland-secu...
http://www.infowars.com/dhs-purchases...
http://www.infowars.com/dhs-seeks-mil...
http://www.infowars.com/dhs-contracto...
http://www.infowars.com/homeland-secu...
http://www.infowars.com/dhs-to-buy-36...
http://www.infowars.com/gao-now-inves...
http://www.infowars.com/dhs-ammo-hoar...
http://www.infowars.com/dhs-purchases...
http://www.infowars.com/dhs-classifie...
http://www.prisonplanet.com/dhs-to-pu...
http://www.infowars.com/obama-dhs-pur...
Tattle-Tell Squads, and Surveillance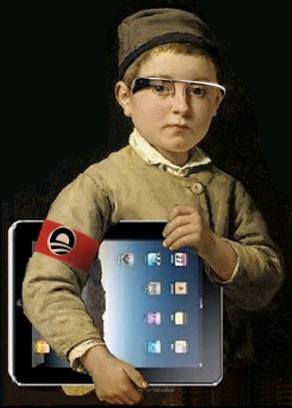 Germans under Hitler denounced their neighbors and friends not because they genuinely believed them to be a security threat, but because they expected to selfishly benefit from doing so, both financially, socially and psychologically via a pavlovian need to be rewarded by their masters for their obedience. At the height of its influence around one in seven of the East German population was an informant for the Stasi. As in Nazi Germany, the creation of an informant system was wholly centered around identifying political dissidents and those with grievances against the state, and had little or nothing to do with genuine security concerns.
LINKS:
Tattle-Tell Squads and Surveillance
Post Office Trucks Stasi Data Collection Nodes
ASSASSINATION PROGRAM

My topic for this evening is "now, it's assassinations". What have we allowed ourselves to become? Are we no longer a nation of laws? Have we become instead a nation of men who make secret arrests? Are secret prisons now simply another tool of the federal government law enforcement? Is secret rendition of individuals now permitted out of misplaced fear? Have we decided that the writ of habeas corpus is not worth defending? Is torture now an acceptable tool for making us safe?
Unfortunately, the single answer to all these questions from the leaders of our country to many of our citizens appears to be yes. And now we are told that assassination of foreigners as well as American citizens is legitimate and necessary to provide security for our people. It is my firm opinion that nothing could be further from the truth.
Secret arrests, secret renditions, torture and assassinations are illegal under both domestic and international law. These activities should be anathema to the citizens of a constitutional republic. The real threat doesn't arise from our failure to torture, rather desensitizing our nation to the willful neglect and sacrifice of our civil liberties fought and died for over the centuries, is the threat.
-- Ron Paul --

LINK : Assassination Program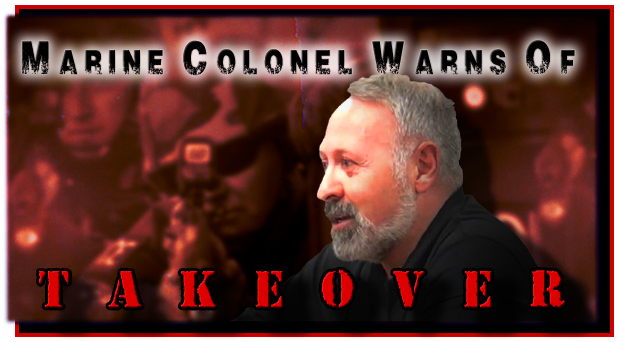 A former Marine Corps Colonel who was stationed in Fallujah and trained Iraqi soldiers warns that the Department of Homeland Security is working with law enforcement to build a "domestic army," because the federal government is afraid of its own citizens.
In this exclusive in studio interview Ret. Col Martino covers the DHS buildup and solutions our overreaching corrupt government officials.
Ret. Marine Col:
DHS Is Prepping For War With Americans
LINKS :
DHS Preparing For 7-Year War Against American People
Police Trained That Informed Americans Are Terrorists
Doomsday Preppers Will Be Treated As Terrorists
The NSA (National Security Agency)
Tattle-Tell Squads and Surveillance
Police: Armored Military Vehicles Needed for 'Constitutionalists' with Firearms
"We've got a lot of constitutionalists... a lot of people that stockpile weapons"
by Mikael Thalen | Infowars.com | December 14, 2014
Shocking video provided exclusively to Infowars shows a Washington state sheriff's deputy proclaiming that law enforcement officers need armored military vehicles because of "constitutionalists" with firearms.
The footage, recently captured in Spokane Valley, begins with a local resident asking two deputies why police would need vehicles specifically designed for warfare abroad.
"I mean, we've got a lot of constitutionalists and a lot of people that stockpile weapons, lots of ammunition," one deputy says. "They have weapons here locally."
The startling admission not only points to active surveillance of legal gun owners, but of those who support the country's founding document, further solidifying concerns among law-abiding citizens that police are receiving military equipment and training in order to target conservative Americans.
The deputy's specific mention of "constitutionalists," a broad term covering millions of Americans, as opposed to criminals in general, also indicates a clear training mindset linked to the FBI and Homeland Security, two groups which have absurdly labeled "liberty-lovers" as terror threats.
Such clear talking points are unsurprising given reports that Spokane County sheriffs have received training from the Southern Poverty Law Center, a group that ludicrously compares mainline conservative Americans to racist hate groups.
Infowars was unable to reach the Spokane County Sheriff's Office for comment at the time of publishing, but did speak with Spokane Valley Republican Representative Matthew Shea, who was appalled when presented with the footage.
"Will law abiding citizens who love the Constitution and Rule of Law be hunted down with MRAPs?" Shea asked. "Constitutionalism is fundamental to being an American. To hate the Constitution and those who support it means you are a traitor to this country."
"This is spitting in the face of all those heroes that fought, bled, and died so we might live free. The question should be, why aren't you a Constitutionalist? Why don't you believe in the rule of law? Why don't you believe that the Constitution means what it says?"
Incredibly, the Spokane County Sheriff's Office is not the first to cite patriotic Americans as reasoning for military hardware.
A police sergeant in Morgan County, Indiana admitted just last May that his department had obtained an armored vehicle in part because of returning military veterans, deemed domestic terror threats by Homeland Security in 2009.
In August of 2013, Concord, New Hampshire Police Chief John Duval secretly contacted Homeland Security and demanded an armored vehicle due to the alleged "threat" posed by peaceful libertarians.
A New York State Counter Terrorism Bulletin leaked to Infowars by concerned police that same year attempted to label anyone concerned with government gun confiscation as "far right" conspiracy theorists, even as admitted gun confiscation programs are used against law abiding citizens in states such as California.
The MIAC Report, a federal training document famously presented to Missouri police in 2009, went as far as falsely tying supporters of former Presidential Candidate Ron Paul and the Constitution to "extremist groups" as well.
Despite a massive drop in police officer deaths, gun homicide and violent crime in the last 2o years, government agencies across the board continue to adopt military tactics in order to fight anything that represents traditional America.
Luckily for Americans, peace officers who still respect their oath continue to serve throughout the United States.
Facebook @ https://www.facebook.com/mt.examiner
Follow Mikael Thalen @ https://twitter.com/MikaelThalen
---
EVERYONE
IS A TERRORIST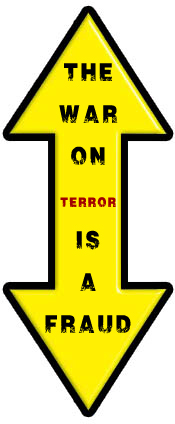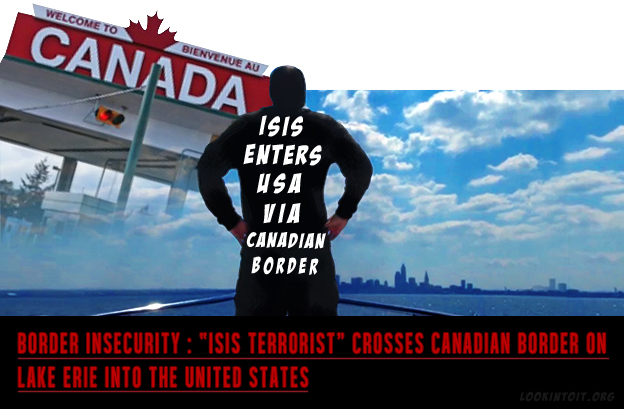 How could there be a War on Terror and actually say that we're having a war against terrorism, and leave the borders wide open? If you were the President of the United States, or I were the President of the United States, and 9/11 really happened the way they want us to believe it happened, the first thing you would do is shut down the borders, so people couldn't get in the country to harm you. But they left the borders wide open. Because the bankers want the borders open, because they want a one-world government. They want a North American Union. They don't want borders here. 9/11 was only a manifestation. It was done to create a fear in the American public, so that we will obey what they want us to do.
LINKS :
Illegal Checkpoints In America
Mobile Van Radiating the Public
Police Trained That Informed Americans Are Terrorists
The NSA (National Security Agency)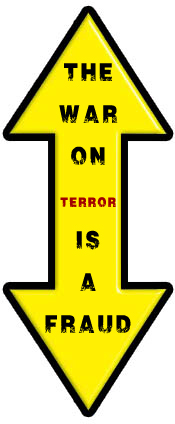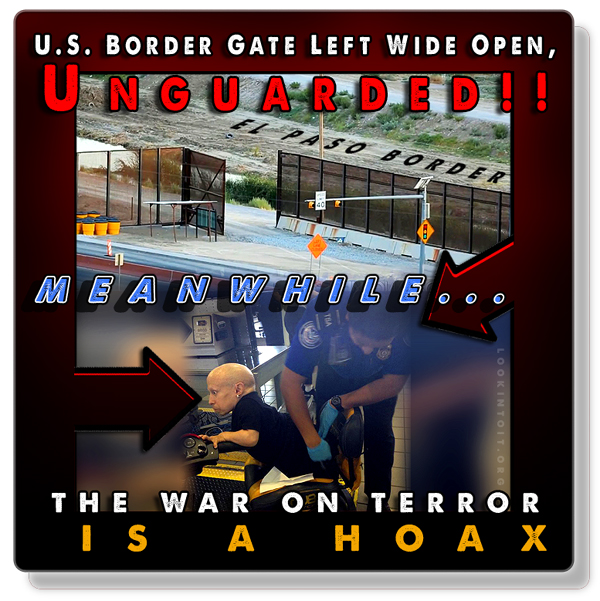 LINK : American Border Debacle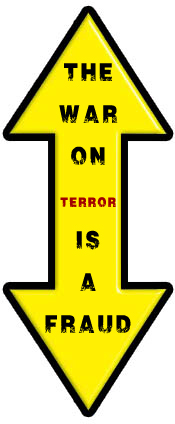 It's no longer Al-Qaeda, it's now supposedly your friends and neighbors. This is the prevailing meme of every tyrannical fascist regime in history.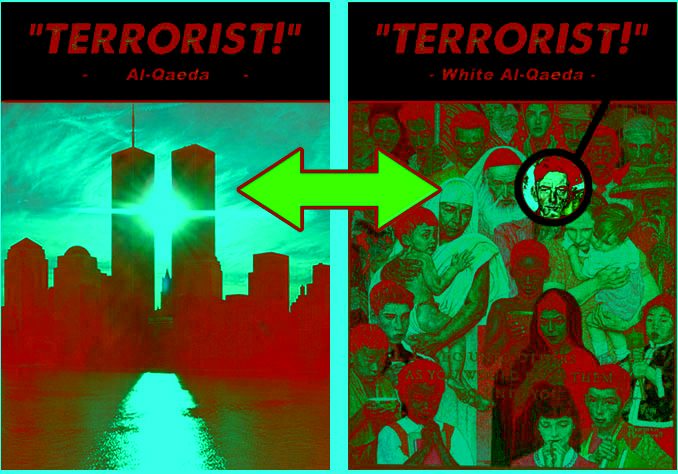 Attorney General Holder: American People Are Terrorists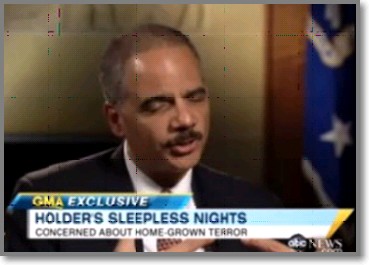 THE WAR ON TERROR IS AN ABSOLUTE FRAUD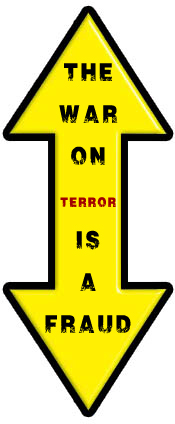 [OBAMA RELEASES MAJOR TERRORIST ORGANIZERS OF THE TALIBAN]
Could Obama Face Impeachment For Bergdahl release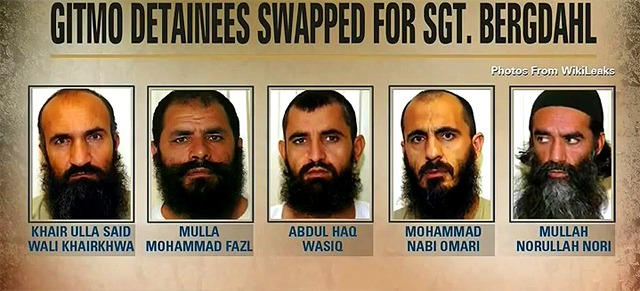 What happened in the last few weeks to change the Bergdahal situation? Was he a CIA operative, or was this a failed attempt to take the heat off the VA scandal?
Impeachment now very valid argument
http://www.infowars.com/judge-napolit...
Jay Carney 2013: we won't transfer detainess without consulting congress
http://www.weeklystandard.com/blogs/j...
Obama clearly broke the law
http://www.infowars.com/pro-obama-har...
Is this a ramp up to "White al Qaeda"
http://www.infowars.com/holder-to-cre...
LINK : THE FAKE WAR ON TERROR!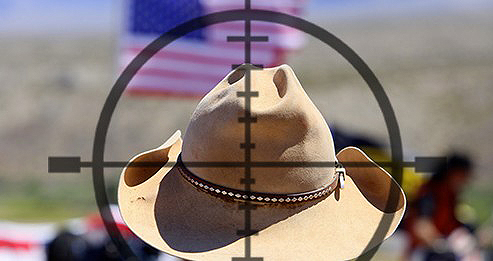 Alex Jones breaks down the bigger picture behind the move to turn the war on terror against American citizens
EVERYONE IS A TERRORIST

White House Tells Parents: Children Could Be Terrorists!
I have told you this was coming. Under the new homeland we are all the enemy in the eyes of the occupiers.
LINKS :
AGENDA 21 Cliven Bundy Case Example
Police Trained That Informed Americans Are Terrorists
Troops Ordered To Kill All Americans Who Do Not Turn In Guns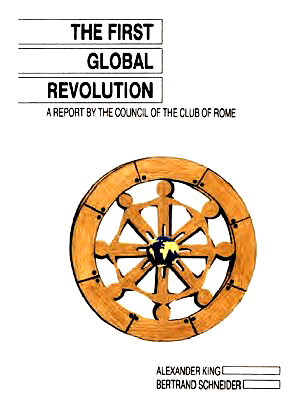 In 1991, the Club published The First Global Revolution. It analyses the problems of humanity, calling these collectively or in essence the 'problematique'. It notes (laments) that, historically, social or political unity has commonly been motivated by enemies in common: "The need for enemies seems to be a common historical factor. Some states have striven to overcome domestic failure and internal contradictions by blaming external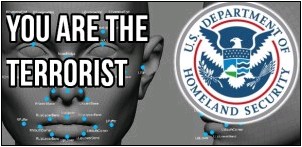 enemies. The ploy of finding a scapegoat is as old as mankind itself - when things become too difficult at home, divert attention to adventure abroad. Bring the divided nation together to face an outside enemy, either a real one, or else one invented for the purpose. With the disappearance of the traditional enemy, the temptation is to use religious or ethnic minorities as scapegoats, especially those whose differences from the majority are disturbing." "Every state has been so used to classifying its neighbours as friend or foe, that the sudden absence of traditional adversaries has left governments and public opinion with a great void to fill. New enemies have to be identified, new strategies imagined, and new weapons devised."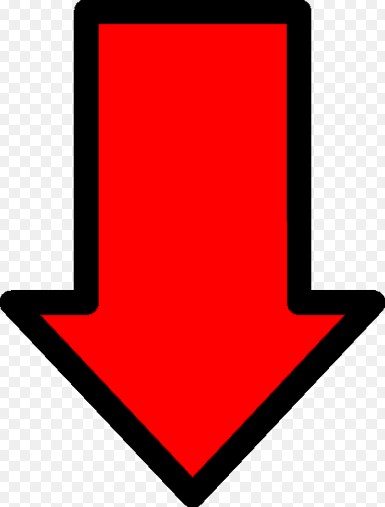 THE GLOBALISTS MOVE FROM THEIR ALQAEDA CREATION, TO FABRICATING HOMEGROWN DOMESTIC TERROR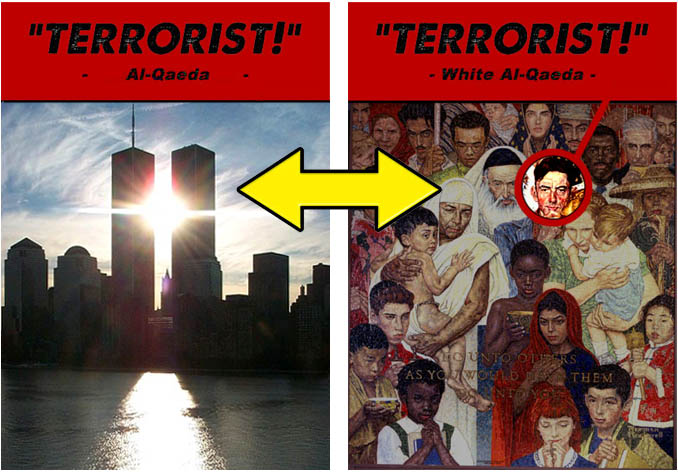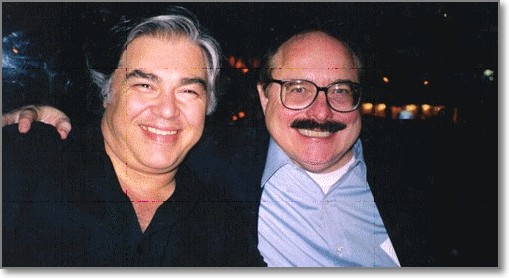 Several years ago, after his popular video "Mad As Hell" was released and Aaron Russo began his campaign to become Governor of Nevada, Russo was noticed by Nicholas Rockefeller and introduced to him by a female attorney. Seeing Russo's passion and ability to affect change, Rockefeller set about on a subtle mission to recruit Russo into the elite's CFR. Watch the full interview here: Reflections and Warnings.
Aaron Russo talks about the CFR...And The Fake War On Terror!
Aaron Russo talks about the CFR...And The Fake War On Terrorism!
LINKS :
Educational System Dismantlement

REACH OUT TO OTHERS
[Help Educate Family And Friends With This Page And The Links Below]
---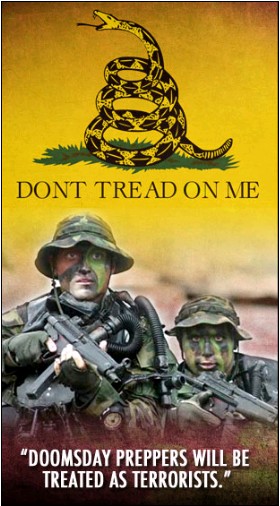 MORE:
Troops Ordered To Kill All Americans Who Do Not Turn In Guns
DHS Preparing For 7-Year War Against American People
Police Trained That Informed Americans Are Terrorists
Law Enforcement Requested Shooting Targets of Pregnant Women
Federal Government Moves to Disarm Veterans