http://www.rapiscansystems.com/en/
The TSA has announced its intention to expand the VIPR program to include roadside inspections of commercial vehicles, setting up a network of internal checkpoints and rolling out security procedures already active in airports, bus terminals and subway stations to roads and highways across the United States.
---
Truckers Inspected by V.I.P.R. teams
The TSA has announced its intention to expand the VIPR program to include roadside inspections of commercial vehicles, setting up a network of internal checkpoints and rolling out security procedures already active in airports, bus terminals and subway stations to roads and highways across the United States.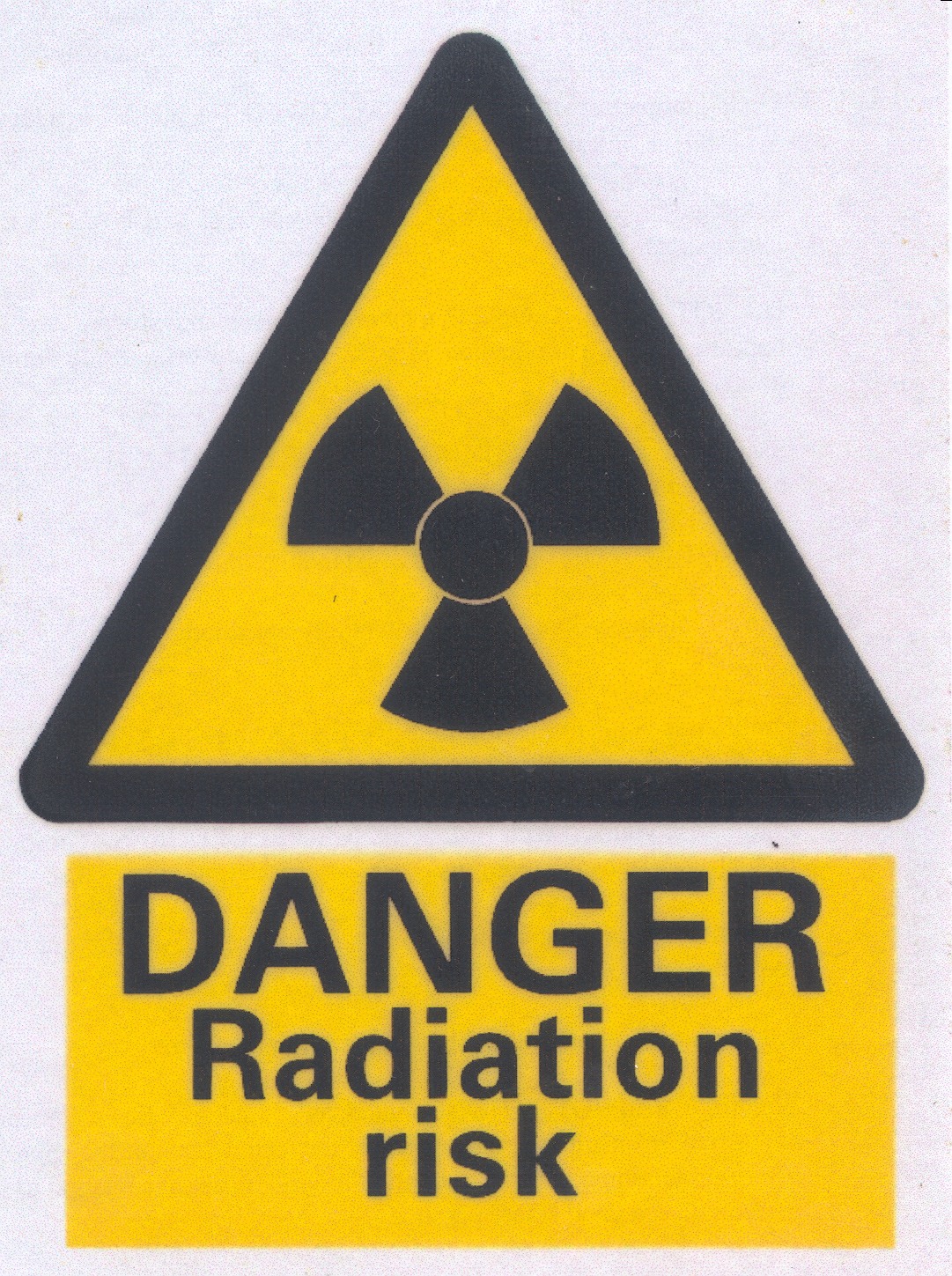 Another look at the gear
Paul Joseph Watson
Infowars.com
September 29, 2010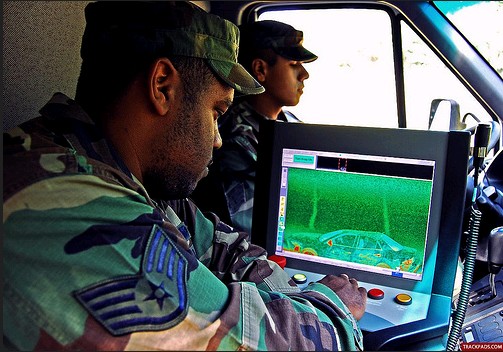 Federal authorities do not concern themselves about the flood of illegal immigrants and drugs crossing the border every day, they're more worried about radiating American truck drivers at internal checkpoints with mobile scanners that shoot dangerous x-rays through both vehicles and passengers.
As we reported last month, the federal government has acquired hundreds of backscatter x-ray scanners mounted in vans that they are now using to randomly scan vehicles, passengers and homes in complete violation of the 4th amendment and with wanton disregard for any health consequences.
An example of their expanding use was reported by WSBTV yesterday, after federal agents from several agencies, including Homeland Security, the Department of Transportation, and the TSA, set up an internal checkpoint on Interstate 20 just west of Atlanta and detained truck drivers for half an hour or more at a "state-owned inspection station" while they were scanned with a bomb detection device.
Officials admitted there was no specific threat that justified the checkpoint, and although it was labeled a "counter-terror operation," the scans were also being conducted in the name of "safety".
Watch the video here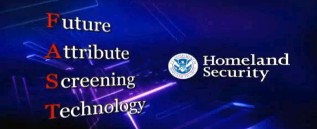 "The Screening Mobile Module"

Backscatter x-ray vision devices mounted on trucks are already being deployed inside the United States to scan passing individuals and vehicles in complete violation of the Fourth Amendment. Similar to naked airport body scanners, the devices fire x-rays outwards which are then absorbed by dense objects or the human body. Frequent exposure to low doses of radiation can cause cancer and birth defects, according to a report by the Inter-Agency Committee on Radiation Safety.
American Science & Engineering, a company based in Billerica, Massachusetts, has sold many of the devices to U.S. law enforcement agencies, who are already using them on the streets for "security" purposes.
"Without a warrant, the government doesn't have a right to peer beneath your clothes without probable cause," points out Marc Rotenberg, executive director of EPIC. "Even airport scans are typically used only as a secondary security measure. If the scans can only be used in exceptional cases in airports, the idea that they can be used routinely on city streets is a very hard argument to make."
As we have warned from the very beginning, everything you see being rolled out in the airports is eventually designed to hit the streets as Americans become prisoners in their own communities, constantly harassed, scanned and surveilled by an oppressive state.
Mobile scanners for crowds that would be used at football matches and other public events have already been announced, as have proposals to fit lamp posts with CCTV cameras that would X-ray scan passers-by and "undress them" in order to "trap terror suspects".
Body and vehicle scanners are just one tool authorities plan to implement on a widespread basis as part of our deepening decline into a hi-tech militarized police state.
Homeland Security is already implementing technology to be enforced at "security events" which purportedly reads "malintent" on behalf of an individual who passes through a checkpoint. The video below explains how "Future Attribute Screening Technology" (FAST) checkpoints will conduct "physiological" and "behavioral" tests in order to weed out suspected terrorists and criminals.
The clip shows individuals who attend "security events" being led into trailers before they are interrogated as to whether they are terrorists while lie detector-style computer programs analyze their physiological responses. The subjects are asked about their whereabouts, and if they are attempting to smuggle bombs or recording devices into the "expo," proving that the technology is intended to be used at public events and not just airports. Individuals who do not satisfy the first lie detector-style test are then asked "additional questions".
The implementation of 'Checkpoint USA', where citizens are routinely stopped, searched and radiated by federal VIPER teams is further evidence of how America is crumbling into a Soviet-style police state where the presumption of innocent until proven guilty is abolished and the 4th amendment eviscerated.
Privacy organizations and civil rights lawyers need to activate immediately to bring lawsuits against the federal government for unleashing this tyranny upon the American people as part of the bid to create a chilling atmosphere that ends all dissent and makes the people fearful of their government as they are made to prove they are not criminals or terrorists on a day to day basis while a high-tech slave pen is constructed around their entire existence.
The Technology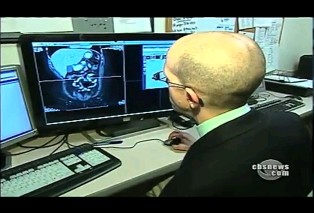 Body Scanner Health Alert - Radiation Causes Cancer
Rapiscan Systems, Inc.
The company was recognized for its market leadership when named by Frost & Sullivan as the 2008 North American

Homeland Security Inspection

and Screening Company of the Year.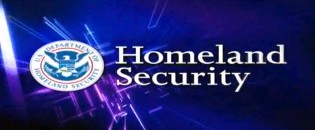 6/1/2010
Protecting Our Forces

One of the most difficult challenges facing military forces is the detection of Improvised Explosive Devices (IEDs).


These lethal and indiscriminate weapons pose a serious and continual threat to defense forces and the safety and stability of local populations. Detecting IEDs and preventing their deadly results is critical to the force protection and the local security missions of the armed forces.



Ajay Mehra, CEO of Rapiscan Systems, Inc.
S

ince the beginning of the wars in Iraq and Afghanistan, Rapiscan has worked tirelessly to invent and deploy new, advanced technologies specifically designed to detect IEDs and to operate reliably in the most extreme environments. Defense forces that rely on Rapiscan equipment have been highly successful in attacking the IED threat, but we know that the enemy continues to challenge us with new and more lethal threats.
In order to continually help defend and protect our forces, we have proactively sought to:
With thousands of systems deployed around the world, we remain vigilant in quickly innovating and deploying the best technology to meet ever-changing defense requirements. Whether the need is detection of threats at a checkpoint, an entry-control point or a people screening station, our IED solutions are ruggedized, mobile and proven reliable. And thanks to innovations such as our MobileCheck containerized inspection system, individual Rapiscan technologies can be rapidly configured to form a layered, resilient and interoperable force protection capability.
Flagship products include:
Rapiscan Eagle T10 – delivering Rapiscan's proven Eagle high quality X-ray imaging on a towable trailer for mobile, rapidly deployed cargo and vehicle inspection. This rugged, all-weather unit is easily towed to an inspection site and ready to begin scanning in 10 minutes.
Rapiscan Eagle M45 – uses unsurpassed imaging quality to inspect for IED's and can easily be driven to a site and readied to scan an unoccupied parked truck or line of trucks.
Rapiscan Eagle M10 – inspects cargo in vehicles and allows the operator to detect items that include explosives, narcotics, currency, agricultural products, weapons, and other contraband. The system is road-worthy, all weather and can be operated in most countries without any specialized drivers licensing.
Rapiscan Eagle C02 – performs safe and effective inspection (less than five seconds) of occupied vehicles at sites such as border crossings and facility entrances.
Rapiscan Secure 1000 – built upon the most widely deployed people screening technology, it is easy to use with a durable, modular design for fast set-up and tear-down in one hour or less. The system is ideal for high security environments because both organic (i.e. solid and liquid explosives, narcotics, ceramic weapons) and inorganic (i.e. metal) materials are apparent in the image.
Rapiscan MobileCheck – a complete checkpoint that integrates people screening and hand luggage screening in a single easily relocated, rugged ISO container.
Metor 300 Portable – is a reliable, durable and versatile security solution for both temporary and permanent security checkpoints. With enhanced discrimination features, it is well suited for the security screening of large groups of people and ideal for outdoor use.
All of these products are available and supported through Rapiscan Systems extensive global sales and distributor network.
About Rapiscan Systems
Rapiscan Systems, a division of OSI Systems, Inc. is a leading supplier of security inspection solutions utilizing X-ray and gamma-ray imaging, and advanced threat identification techniques such as neutron and diffraction analysis. The company's products are sold into four market segments; Baggage and Parcel Inspection, Cargo and Vehicle Inspection, Hold Baggage Screening and People Screening.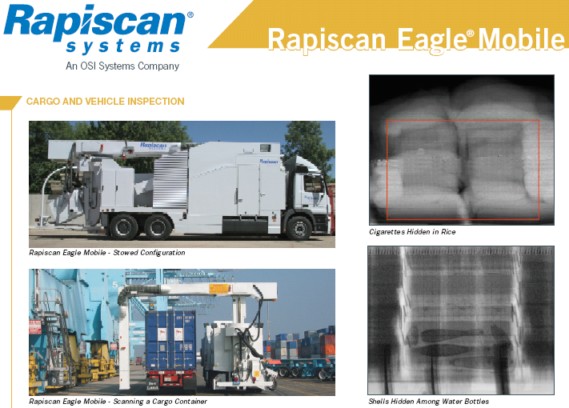 ---
Why Is Michael Chertoff So Excited About Full-Body Scanners?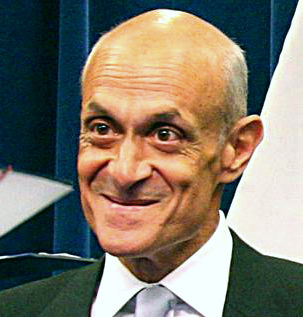 Heading up the renewed push for those controversial, clothes-penetrating scanners at airports is former homeland security secretary Michael Chertoff. His consulting firm represents companies who make the scanners, but you wouldn't know it from reading the papers.
The Underpants Bomber alerted the world to the possibility of terrorists putting bombs in their underpants. So now everyone is debating whether we should deploy scanners which can see through clothes and show bombs nestled close to terrorists' nekkid bodies. Michael Chertoff, who was Bush's homeland security secretary from 2005-2009, is a huge fan! Yesterday he told NPR:
A couple of years ago we began the process of testing them to see, first of all, if they worked and second, if they could be deployed without unduly restricting the flow of traffic. And the good news is that we were able to demonstrate that they were successful. We could use them without slowing up traffic and we could also protect privacy.
But when Chertoff launched into his pitch for full-body scanners on Campbell Brown tonight, we learned that he is paid by the very companies who make the penetrating devices:
Chertoff is a former homeland security secretary and the founder of the Chertoff Group, a security consulting firm whose clients include manufacturers of full-body scanners.
In 2009, Chertoff founded the Chertoff Group, a security consulting agency. The Chertoff Group's client list is unknown—Chertoff refused to talk about it in an interview—but he admits in the clip above that some of his clients manufacture full-body scanners.
Yet when he appears in The New York Times, The Washington Post, and on NPR to advocate for full-body scanning, Chertoff is identified only as a former secretary of homeland security. No mention is made of the Chertoff Group. ("If they'd been deployed, this would pick up this kind of device," he tells the Times.) Did Chertoff 'forget' to tell reporters about his connection to the industry he's pimping in their stories? It didn't look like he was about to volunteer the information on Campbell Brown tonight. (Good catch, though, Campbell. We always knew there had to be some reason you had your own show!)
So, here is a service to all you journalists working on upcoming articles about full-body scanners, which will inevitably feature Chertoff playing the cheerleader. Feel free to copy this sentence and paste it after Chertoff's name: Chertoff is a former homeland security secretary and the founder of the Chertoff Group, a security consulting firm whose clients include manufacturers of full-body scanners.
---
NAKED BODY SCANNERS
Mark Dice Challenges Michelle Obama To Prove Body Scanners Noninvasive And Safe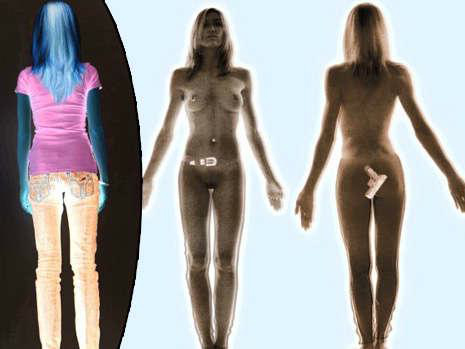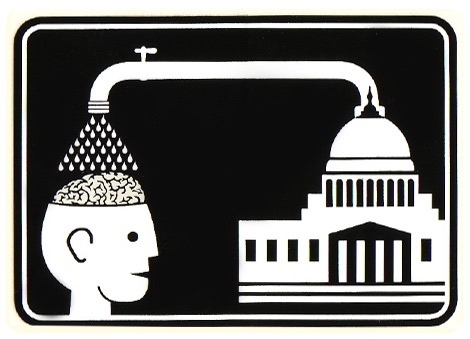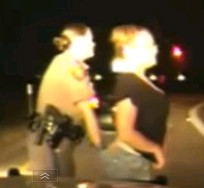 LINK :
Will Americans Submit To TSA Cavity Searches?
Infowars is set to commission a poll by a professional polling agency that will ask Americans if they are willing to submit to a TSA anal cavity search in order to fly. We reckon a solid 10-20 per cent would say yes. What other questions should be asked in order to illustrate how much indignity travelers will tolerate?

Infowars Opt Out and Film Campaign - http://infowars.com/optout

RELATED: Coming Next: TSA Taser Bracelets? - http://www.infowars.com/coming-next-t...

RELATED: TSA To Conduct Anal Probes At All Public Toilets (Satire) - http://www.youtube.com/watch?v=2a3SZW...
Poll: One Third of Americans Want to be Slaves
The logical conclusion of a new Harris poll is that one third of Americans actually want to be slaves. We are in a lot of trouble and we're running out of time.

Poll: Nearly One Third Of Americans Would Accept 'TSA Body Cavity Search' in Order to Fly - http://www.infowars.com/poll-nearly-o...

Poll: 35% Of Americans Would Wear "Electric Shock Bracelet" in Order to Fly - http://www.infowars.com/poll-35-of-am...

Opt Out And Film Week - http://infowars.com/optout
Posse Comitatus Act Abolished, Troops on the streets of America!
U.S. Army admits troops conducting law enforcement is illegal yet it continues to happen across the country on a routine basis

Acclimating The Public To Accept Troops On The Street!
(...AND YET OUR AMERICAN BORDERS ARE WIDE-OPEN?! WAKEUP!!)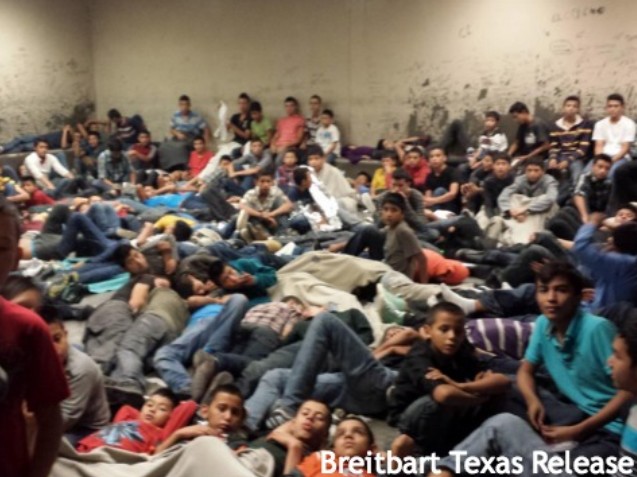 Choose an image to begin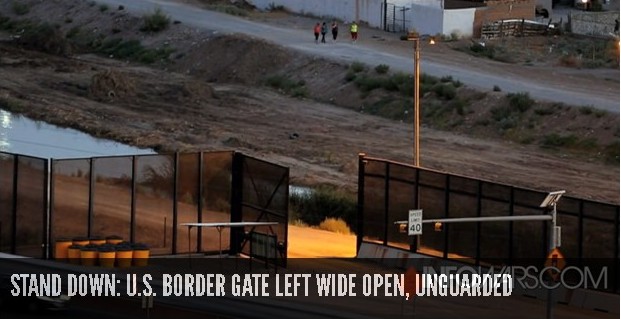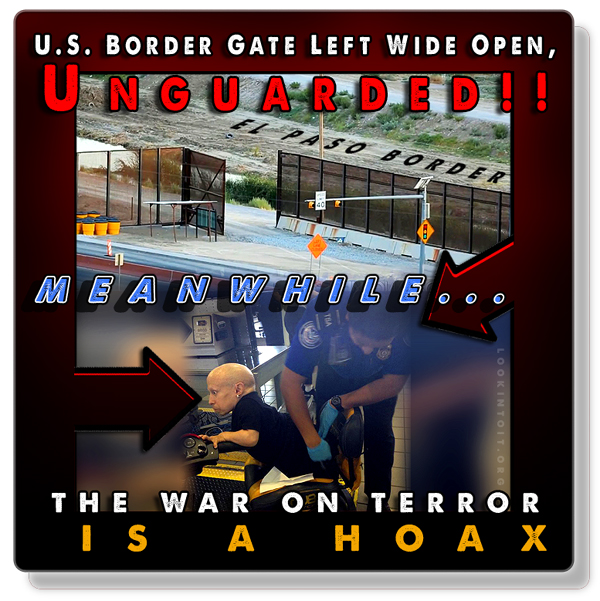 LINKS :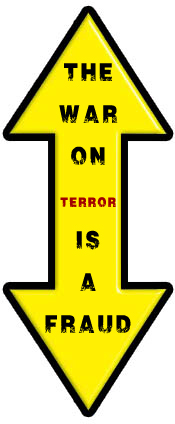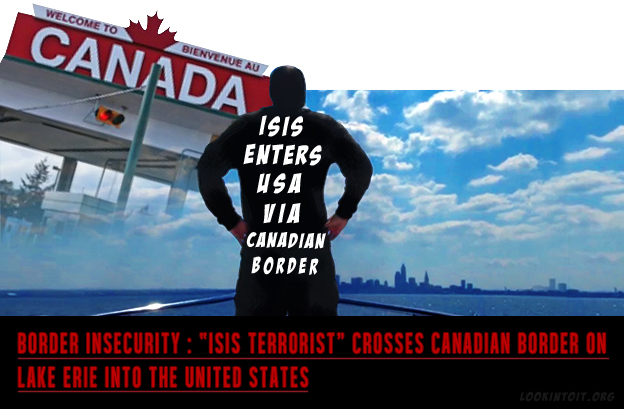 How could there be a War on Terror and actually say that we're having a war against terrorism, and leave the borders wide open? If you were the President of the United States, or I were the President of the United States, and 9/11 really happened the way they want us to believe it happened, the first thing you would do is shut down the borders, so people couldn't get in the country to harm you. But they left the borders wide open. Because the bankers want the borders open, because they want a one-world government. They want a North American Union. They don't want borders here. 9/11 was only a manifestation. It was done to create a fear in the American public, so that we will obey what they want us to do.
LINKS :
Illegal Checkpoints In America
Mobile Van Radiating the Public
Police Trained That Informed Americans Are Terrorists
The NSA (National Security Agency)

REACH OUT TO OTHERS
[Help Educate Family And Friends With This Page And The Links Below]
---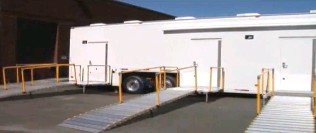 MORE:
Mobile Van Radiating the Public
Illegal Checkpoints In America
Big Brother/Sis & Surveillance Systems