Obama Now Global Head of Al-Qaeda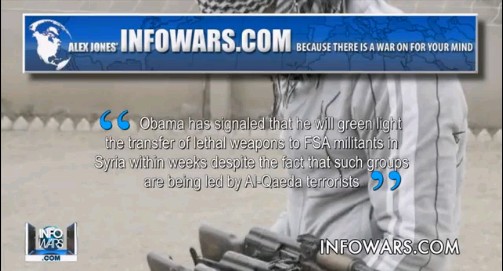 President Barack Obama is now the global head of Al-Qaeda – bankrolling, arming and equipping terrorists around the world in order to achieve his administration's geopolitical objectives – while simultaneously invoking the threat of terrorists domestically to destroy the bill of rights.
Since it has now been established that those merely suspected of engaging in terrorism, including US citizens, are subject to targeted drone strikes, under the terms of his own prosecution of the fake war on terror, Obama must immediately order a drone strike on the White House because the facts documented below incontrovertibly demonstrate that it represents the headquarters of Al-Qaeda operations worldwide.
The fact that Al-Qaeda was created by western intelligence and has always been controlled by these interests demonstrates that the Al-Qaeda threat is one of the greatest ongoing hoaxes in world history.
---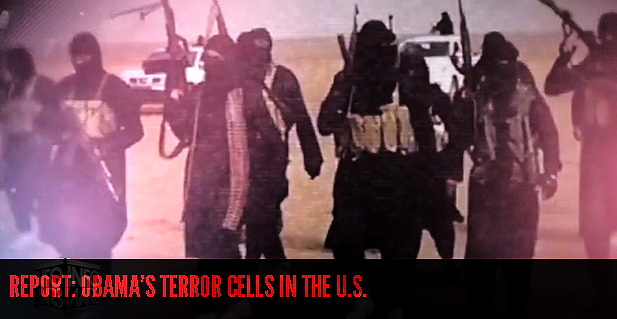 Obama's Terror Cells In The U.S.
Published on Jan 16, 2015
Attorney General Eric Holder was in Paris for a terrorism summit with French President Hollande, but darted out just before World leaders historically convened to pay their respects to the fallen Charlie Hebdo cartoonists. Holder then went on a media blitz claiming that there is no credible threat to Americans. It makes the average American wonder what the Obama Administration is hiding when anyone can go online and discover the clear and present danger of decades old state department documents revealing what has been lurking within at least 22 of our United States. The main compound near the town of Hancock in upstate New York known as Holy Islamberg was founded in 1980 by Gilani as a religious sanctuary for devout muslims. This land is located near the reservoir that supplies most of New York City's drinking water. In fact, most of the compounds are near strategic locations within the United States designed to affect a mass population event at anytime. The FBI's own documents define the Muslims Of America as an autonomous organization which possesses an infrastructure capable of planning and mounting terrorist campaigns overseas and with in the U.S.
http://www.infowars.com/individual-qu...
http://www.infowars.com/muslim-puts-f...
http://www.infowars.com/pope-advocate...
http://www.infowars.com/3000-moderate...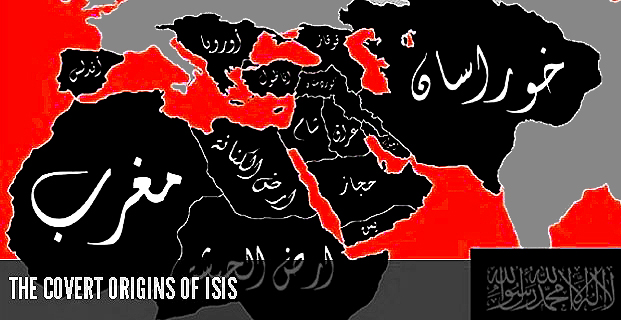 The Covert Origins of ISIS [ISIL/IS]
ISIS is a product of U.S. government's twisted and decrepit foreign policy
by SCGNews | August 30, 2014
T

he Islamic militant group ISIS, formerly known as Al-Qaeda in Iraq, and recently rebranded as the so called Islamic State, is the stuff of nightmares. They are ruthless, fanatical, killers, on a mission, and that mission is to wipe out anyone and everyone, from any religion or belief system and to impose Shari'ah law. The mass executions, beheadings and even crucifixions that they are committing as they work towards this goal are flaunted like badges of pride, video taped and uploaded for the whole world to see. This is the new face of evil.


Would it interest you to know who helped these psychopaths rise to power? Would it interest you to know who armed them, funded them and trained them? Would it interest you to know why?
This story makes more sense if we start in the middle, so we'll begin with the overthrow of Muammar Gaddafi in 2011.
The Libyan revolution was Obama's first major foreign intervention. It was portrayed as an extension of the Arab Spring, and NATO involvement was framed in humanitarian terms.
The fact that the CIA was actively working to help the Libyan rebels topple Gaddafi was no secret, nor were the airstrikes that Obama ordered against the Libyan government. However, little was said about the identity or the ideological leanings of these Libyan rebels. Not surprising, considering the fact that the leader of the Libyan rebels later admitted that his fighters included Al-Qaeda linked jihadists who fought against allied troops in Iraq.
These jihadist militants from Iraq were part of what national security analysts commonly referred to as Al-Qaeda in Iraq. Remember Al-Qaeda in Iraq was ISIS before it was rebranded. (Article Continues on next page)
The Globalists' Swiss Army Knife for Destabilization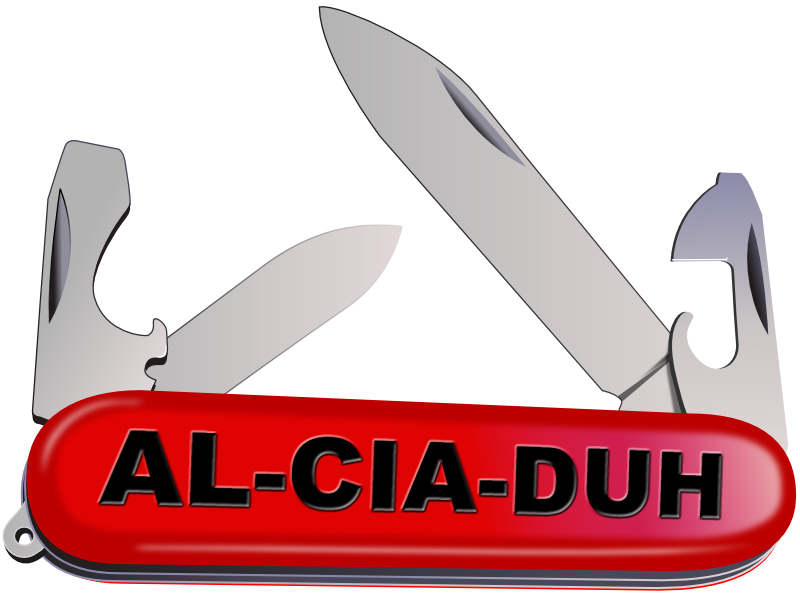 Al Qaeda's Dark Secret Exposed
In a special video address, Alex Jones terms the al Qaeda intelligence operation a 'swiss army knife' for destabilization. Simply put, it is a tool to foment crisis that allows the globalists to offer up a solution.The shadowy enemy supposedly run by Osama bin Laden and top jihadists like Anwar al-Awlaki is really run out of U.S. foreign policy and the Pentagon. It is perhaps government's greatest hoax... and one of the oldest tricks in the book.

For the average person who has lived through the phony 'War on Terror', a post-9/11 age of fear that has swirled around the persona of bin Laden, it may be quite confusing to now read headlines like Libya: the West and al-Qaeda on the same side. Indeed the rebel forces trying to topple Gaddafi admittedly include thousands of al Qaeda forces while enjoying total backing-- weapons, planes, funding and forces-- from the U.S., Britain, NATO and other allies.
Infowars Nightly News 5-2-13
Will President order drone strike on White House?
Paul Joseph Watson & Alex Jones
Infowars.com
March 21, 2013
President Barack Obama is now the global head of Al-Qaeda – bankrolling, arming and equipping terrorists around the world in order to achieve his administration's geopolitical objectives – while simultaneously invoking the threat of terrorists domestically to destroy the bill of rights.
Since it has now been established that those merely suspected of engaging in terrorism, including US citizens, are subject to targeted drone strikes, under the terms of his own prosecution of the fake war on terror, Obama must immediately order a drone strike on the White House because the facts documented below incontrovertibly demonstrate that it represents the headquarters of Al-Qaeda operations worldwide.
The fact that Al-Qaeda was created by western intelligence and has always been controlled by these interests demonstrates that the Al-Qaeda threat is one of the greatest ongoing hoaxes in world history.
The administration has sent nearly half a billion dollars ($365 million plus another $60 million) and is now using US Special Forces to train militants in Syria who have pledged allegiance to Al-Qaeda and who continue to carry out grisly beheadings, terrorist bombings targeting innocent civilians and chemical weapons attacks against women and children.
These same militants, backed not only by the US but by every major NATO power, have repeatedly voiced their hatred for and intention to destroy America, as they ransack Christian churches, burn US flags, chant anti-American slogans and sing the praises of Osama Bin Laden while glorifying the 9/11 attacks.
As the New York Times reported, these very same terrorists killed U.S. troops in Iraq and yet western backing for the insurgency against Bashar Al-Assad has enabled violent extremists to seize power in Syria.
As multiple reports now confirm, Jabhat al-Nusra, the main Al-Qaeda group in Syria, is now commanding rebels and is engaged in "the heaviest frontline fighting" in Syria. As the London Guardian reported, rebels in Syria are admittedly being led by Al-Qaeda terrorists, who meet with them "every day" and train them how to make bombs. The top 29 Syrian opposition groups have all sworn allegiance to Jabhat al-Nusra. Sheik Moaz al Khatib, head of the Syrian National Coalition of Revolutionary and Opposition Forces, has also publicly affirmed his support for the terrorist group.
These same terrorists have also vowed to attack the United States once they are finished in Syria, while proclaiming their desire to see the Al-Qaeda flag flying over the White House.
In addition, while Americans who are "suspicious of centralized federal authority," and "reverent of individual liberty" have been characterized as terrorists by their own government, US citizens who openly take up arms to join with terrorists in Libya and Syria are allowed to fly around the world with total impunity.
In supporting Al-Qaeda terrorists in Syria as part of the effort to impose regime change, the Obama administration is following the same disastrous policy it pursued in Libya, backing the Al-Qaeda-affiliated Libyan Islamic Fighting Group, which also killed U.S. troops in Iraq, to overthrow Gaddafi.
That led to a country ruled by thugs who have rounded up, tortured and executed thousands of black Libyans. It also led to the attack on the US consulate in Benghazi, which was carried out by some of the very same LIFG terrorists the United States had backed just a year previously.
After the overthrow of Gaddafi, NATO powers aided in airlifting LIFG militants into Syria to continue the fight to impose Sharia law across the region.
Given all this, it's abundantly clear that the Obama administration has easily outstripped other targets of drone strikes in its zeal to support terrorism around the world.
American citizen Anwar Al-Awlaki was killed by a drone strike simply for producing propaganda videos and communicating with accused terrorists. His 16-year-old son was similarly slaughtered for merely sharing his father's surname. Other American citizens like John Walker Lindh were imprisoned and tortured in Guantanamo Bay for fighting with the Taliban.
And yet, as Afghan President Hamid Karzai made clear last week, the Obama administration is now colluding with the Taliban while the group carries out suicide bombings in the "service of America."
By backing terrorists in Afghanistan, Libya and now Syria, Barack Obama has carved out a role as the global head of Al-Qaeda. Wherever on the map his administration wants to dominate geopolitically, Al-Qaeda terrorists flood in to to the dirty work – and it's all paid for with your tax dollars.
By ordering a drone strike on the White House, Obama would be targeting the primary source now responsible for most of the world's global terrorism – his own administration.
In closing, it's important to note that President Barack Obama himself is nothing more than a global crime syndicate mercenary front man for criminal interests that have seized control of the national security apparatus. This article is intended to call Obama and his controllers out as the real progenitors of Al-Qaeda and the synthetic war on terror.
And here is the key – just as WMDs were a fraudulent pretext for the Iraq war, the Al-Qaeda cut out threat is 100 per cent manufactured to destroy western free societies and convert the entire planet into a totalitarian world government.
*********************
Paul Joseph Watson is the editor and writer for Infowars.com and Prison Planet.com. He is the author of Order Out Of Chaos. Watson is also a host for Infowars Nightly News.
This article was posted: Thursday, March 21, 2013 at 12:17 pm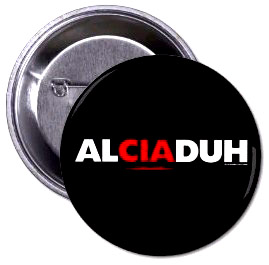 The United States Has Supplied Millions To The FSA (Free Syrian Army), Many Of Which Are Alqaeda Fighters From Iraq!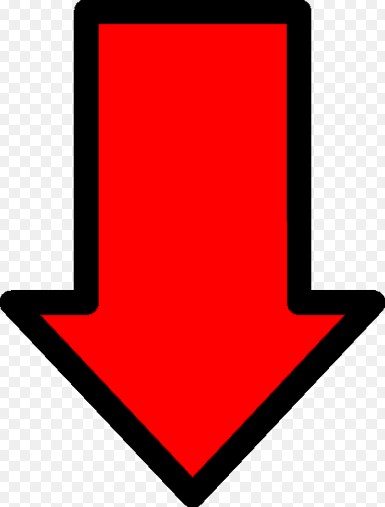 Full Disclosure: What the Media Isn't Telling You About War in Syria
Get engaged right now http://www.benswann.com
"The Goal That I Set To Defeat [FUND] Alqaeda & Deny [ALLOW] It A Chance To Rebuild Is Within Reach"
-- Obama --
LINK : Obama Now Global Head of Alqaeda!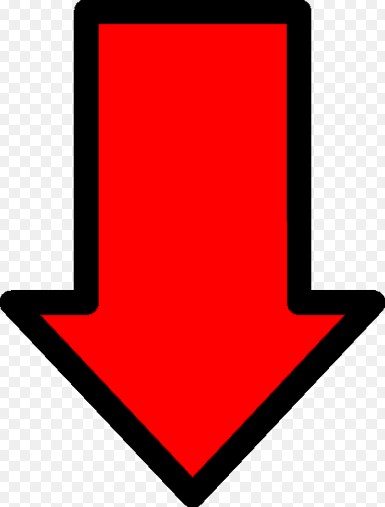 Alqaeda Now Controls More Territory In The Arab World Than Ever Before

Remember this?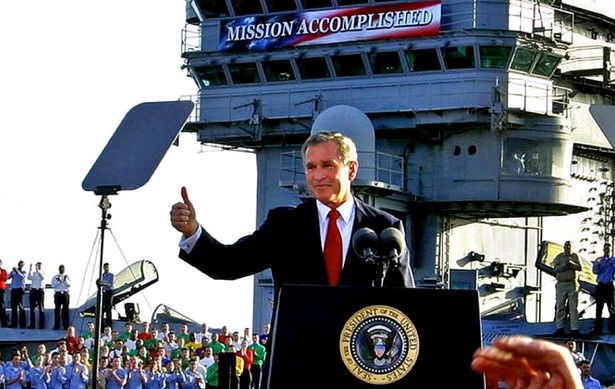 This was the neo-conservatives' victory lap when they supposedly achieved one of their main stated goals: to discover and neutralize terrorist organizations, primarily al Qaeda.
Well, things have changed.
In what can be described a truly ironic event and a major failure for America's stated mission (because one can't help but wonder at all the support various Al Qaeda cells have received from the US and/or CIA) of eradicating the Al Qaeda scourge from the face of the earth, we learn today that al Qaeda appears to control more territory in the Arab world than it has done at any time in its history. According to a CNN report "from around Aleppo in western Syria to small areas of Falluja in central Iraq, al Qaeda now controls territory that stretches more than 400 miles across the heart of the Middle East, according to English and Arab language news accounts as well as accounts on jihadist websites."
The following recent map from Jane's shows just how extensive Al Qaeda's influence has grown in recent years.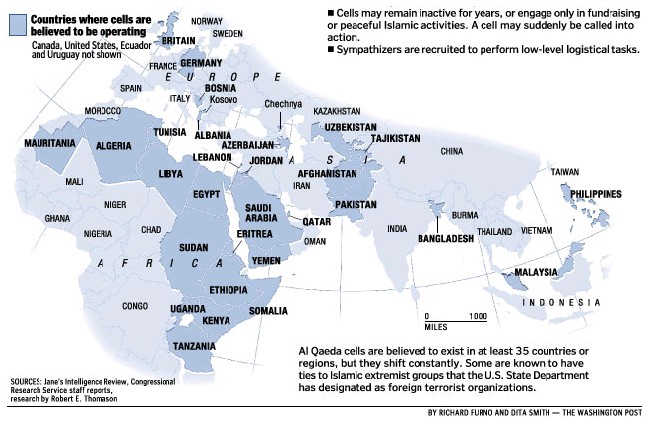 And nowhere is the surge of Al Qaeda more visible than in recent events in Iraq. From CNN:
The focus of al Qaeda's leaders has always been regime change in the Arab world in order to install Taliban-style regimes. Al Qaeda's leader Ayman al-Zawahiri acknowledged as much in his 2001 autobiography, "Knights Under the Banner of the Prophet," when he explained that the most important strategic goal of al Qaeda was to seize control of a state, or part of a state, somewhere in the Muslim world, explaining that, "without achieving this goal our actions will mean nothing."
Now al-Zawahiri is closer to his goal than he has ever been. On Friday al-Qaeda's affiliate in Iraq seized control of parts of the city of Falluja and parts of the city of Ramadi, both of which are located in Iraq's restive Anbar Province.
Anbar is home to predominantly Sunni Muslims, who feel that that the Shiite-dominated Iraqi government of Prime Minister Nuri al-Maliki treats the Sunnis as second-class citizens.
Sectarian tensions in Anbar recently burst into several all-out revolts against the government, and the Islamic State of Iraq and Syria (ISIS), as the al-Qaeda affiliate there is known, quickly seized the opportunity to notch some battlefield victories.
Government forces increased their presence around Falluja in response and on Tuesday tribal leaders issued a statement urging people who had fled the city or stopped reporting to work to return.
America's escapade in Syria - where it was merely a puppet for Qatari nat gas oligarchs - has also backfired.
ISIS is also operating in Syria, where it has established a presence in many areas of the Aleppo and Idlib Governorates in the northwest. In August, ISIS launched a propaganda series on video highlighting their activities in Syria, which includes interviews with fighters; the "graduation" of a group of mujahedin "cubs" (aged about 7 to 10 years old) from training, and sermons at local mosques preaching al Qaeda's interpretation of Islam.
The al-Nusra front has claimed to control parts of at least a dozen Syrian towns. Those include sections of the ancient city of the Aleppo in the northwest, where fighters have been filmed running a community fair and preaching al Qaeda's values to crowds of children. The group has also released videos on jihadist websites claiming that it is providing services to the people of several towns in the governorate of Idlib, which borders the Aleppo Governorate to the west. Al Nusra claims that it is a quasi-government and service-provider in the towns of Binnish, Taum, and Saraqib.
Al-Nusra fighters allied to al Qaeda function like a government in areas they control in Syria. The group provides daily deliveries of bread, free running water and electricity, a health clinic, and a strict justice system based on Sharia law in the eastern Syrian city of Ash Shaddadi, where it also took control of the city's wheat silos and oil wells. In September a CNN reporting team concluded, "Al Qaeda has swept to power with the aim of imposing a strict Islamist ideology on Syrians across large swathes of Syria's rebel-held north."
In sum, al Qaeda affiliates now control much of northern and northwestern Syria as well as some parts of eastern Syria, as well as much of Anbar province, which is around a third of Iraqi territory.
It wouldn't be a US diplomatic debacle without at least one soundbite from John Kerry. So here it is:
Secretary of State John Kerry said on Sunday that the United States will "do everything that is possible to help" the Iraqi government control al Qaeda's expansion in Anbar, but stressed that no American troops would be sent back to the Middle Eastern nation . Last month, the United States quietly sent Hellfire missiles and surveillance drones to the Iraqi government to support their fight against increasing al Qaeda-related violence.
The question of how quickly the US "gift" was intercepted by Al Qaeda is rhetorical. The other rhetorical question is how long until the now much better armed (with US weapons) jihadists will turn those same weapons on the liberating Western powers. The US for now seems safe. Europe is a different matter.
For the United States the widening reach of al Qaeda in the Middle East doesn't necessarily translate into an immediate threat at home. So far only a handful of Americans have fought in the Syrian conflict alongside al Qaeda's affiliates there so concerns about some kind of "blowback" from the Syrian war in the U.S. are, at this point, unfounded.
European countries are rightly concerned, however. Many European countries have seen their citizens drawn to the Syrian war; more than a hundred from Britain and many dozens from countries like Norway, Denmark and the Netherlands, according to multiple European officials we have spoken to. These countries are concerned that the returning veterans of the Syrian conflict might launch terrorist attacks in Europe.
In October for instance, British authorities arrested militants who were allegedly planning a terrorist attack. Two British officials who work on counterterrorism issues told us that that the militants had recently traveled to Syria.
Finally, none of this should come as a surprise to anyone. Ron Paul, for one, has long predicted precisely this chain of events. In this context his latest commentary, posted here over the weekend, bears repeating.
Iraq: The 'Liberation' Neocons Would Rather Forget
Remember Fallujah? Shortly after the 2003 invasion of Iraq, the US military fired on unarmed protestors, killing as many as 20 and wounding dozens. In retaliation, local Iraqis attacked a convoy of US military contractors, killing four. The US then launched a full attack on Fallujah to regain control, which left perhaps 700 Iraqis dead and the city virtually destroyed.
According to press reports last weekend, Fallujah is now under the control of al-Qaeda affiliates. The Anbar province, where Fallujah is located, is under siege by al-Qaeda. During the 2007 "surge," more than 1,000 US troops were killed "pacifying" the Anbar province. Although al-Qaeda was not in Iraq before the US invasion, it is now conducting its own surge in Anbar.

For Iraq, the US "liberation" is proving far worse than the authoritarianism of Saddam Hussein, and it keeps getting worse. Last year was Iraq's deadliest in five years. In 2013, fighting and bomb blasts claimed the lives of 7,818 civilians and 1,050 members of the security forces. In December alone nearly a thousand people were killed.

I remember sitting through many hearings in the House International Relations Committee praising the "surge," which we were told secured a US victory in Iraq. They also praised the so-called "Awakening," which was really an agreement by insurgents to stop fighting in exchange for US dollars. I always wondered what would happen when those dollars stopped coming.

Where are the surge and awakening cheerleaders now?

One of them, Richard Perle, was interviewed last year on NPR and asked whether the Iraq invasion that he pushed was worth it. He replied:
I've got to say I think that is not a reasonable question. What we did at the time was done in the belief that it was necessary to protect this nation. You can't a decade later go back and say, well, we shouldn't have done that.
Many of us were saying all along that we shouldn't have done that – before we did it. Unfortunately the Bush Administration took the advice of the neocons pushing for war and promising it would be a "cakewalk." We continue to see the results of that terrible mistake, and it is only getting worse.

Last month the US shipped nearly a hundred air-to-ground missiles to the Iraqi air force to help combat the surging al-Qaeda. Ironically, the same al-Qaeda groups the US is helping the Iraqis combat are benefiting from the US covert and overt war to overthrow Assad next door in Syria. Why can't the US government learn from its mistakes?

The neocons may be on the run from their earlier positions on Iraq, but that does not mean they have given up. They were the ones pushing for an attack on Syria this summer. Thankfully they were not successful. They are now making every effort to derail President Obama's efforts to negotiate with the Iranians. Just last week William Kristol urged Israel to attack Iran with the hope we would then get involved. Neoconservative Senators from both parties recently introduced the Nuclear Weapon Free Iran Act of 2013, which would also bring us back on war-footing with Iran.

Next time the neocons tell us we must attack, just think "Iraq."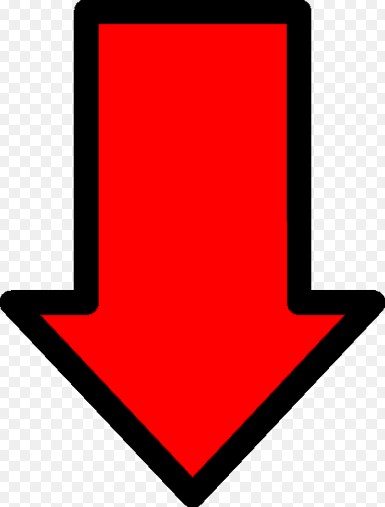 REPORT: Al Qaeda Stronger Than They Have Been In 8 Years
Despite claims that Al Qaeda is on the run, a new report shows that Al Qaeda is actually stronger than they have been in 8 years. In this video, Ben takes a look at why that is and what it means for America's foreign policy.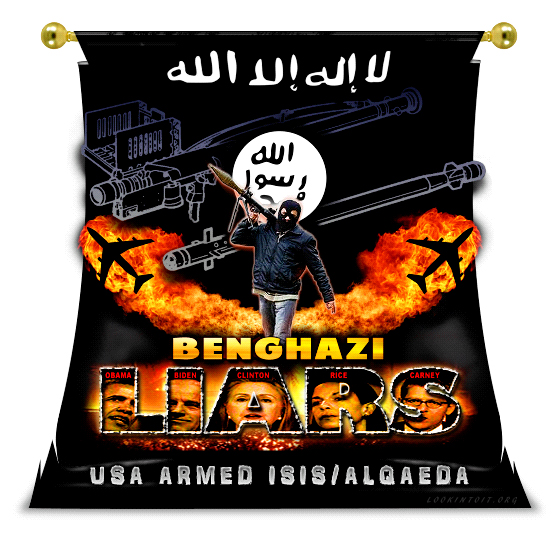 Criminal governments armed Isis/Al-qaeda with weapons, including estimated 20,000 missiles to steal, kill, and to destroy for a New World Order.
LINKS :
Obama Now Global Head of Alqaeda!
Troops Protect Government Drug Dealing
U.S. Military Killing Its Own Troops!
Who Is REALLY Behind ISIS?
Published on Sep 26, 2014
SHOW NOTES AND MP3: http://www.corbettreport.com/?p=12386
As bombs start dropping in Syria and Iraq, the world is once again being asked to cower in fear of a shadowy terror group that most people hadn't heard of just a few months ago. But even the most cursory examination of ISIS's past, its connections, and the actors populating it reveal a very different story than the one we are being asked to believe in. Fake terrorists. Foreign backers. False flags. Meet the new boogeyman, same as the old boogeyman.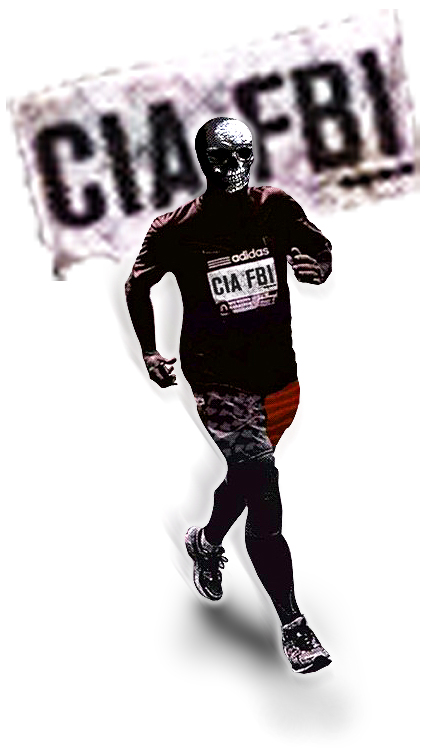 THE CIA
An independent agency of the United States government responsible for collecting and coordinating intelligence and counterintelligence activities abroad in the national interest; headed by the Director of Central Intelligence under the supervision of the President and National Security Council...There has been considerable criticism of the CIA relating to security and counterintelligence failures, failures in intelligence analysis, human rights concerns, external investigations and document releases, influencing public opinion and law enforcement, drug trafficking, and lying to Congress. In 1987, the former CIA Station Chief in Angola in 1976, John Stockwell, said the CIA is responsible for tens of thousands of covert actions and destablization programs since it was created by Congress with the passage of the National Security Act of 1947. At the time, Stockwell estimated that over 6 million people had died in CIA covert actions.
LINK : C.I.A.
THE FBI
The Federal Bureau of Investigation (FBI) is a governmental agency belonging to the United StatesDepartment of Justice that serves as both a federal criminal investigative body and an internal intelligence agency (counterintelligence). Also, it is the government agency responsible for investigating crimes on Indian reservations in the United States under the Major Crimes Act. The branch has investigative jurisdiction over violations of more than 200 categories of federal crime. The agency was established in 1908 as the Bureau of Investigation (BOI). Its name was changed to the Federal Bureau of Investigation (FBI) in 1935. The agency headquarters is the J. Edgar Hoover Building, located in Washington, D.C. The agency has fifty-six field offices located in major cities throughout the United States, and more than 400 resident agencies in lesser cities and areas across the nation. More than 50 international offices called "legal attachés" exist in U.S. embassies and consulates general worldwide.
'Federal Bureau of Investigation organizes almost all terror plots in the US' ...The report reveals that the FBI regularly infiltrates communities where they suspect terrorist-minded individuals to be engaging with others. Regardless of their intentions, agents are sent in to converse within the community, find suspects that could potentially carry out "lone wolf" attacks and then, more or less, encourage them to do so. By providing weaponry, funds and a plan, FBI-directed agents will encourage otherwise-unwilling participants to plot out terrorist attacks, only to bust them before any events fully materialize.
LINK : F.B.I.
PROOF! Obama Armed Rebels in Syria that perpetrated Chemical Attack
In today's video, Christopher Greene of AMTV reports on Obama arming Al-Qaeda linked terrorists in Syria.
http://www.amtvmedia.com/re-direct-co...
Obama's Syrian Rebels Destroy A Christian Village
The photos, which were provided by a source inside the village of al-Duvair in Syria's Western province of Homs, show ruined homes, ransacked churches as well as the burned remains of what looks like an infant.

According to the Assyrian International News Agency (AINA) on May 29, "The armed rebels affiliated to the Free Syrian Army (FSA) raided the Christian-populated al-Duvair village in Reef (outskirts of) Homs near the border with Lebanon....and massacred all its civilian residents, including women and children." http://www.infowars.com/photos-obama-...
Obama Funded Syrian Rebels Mauling Christians, Using Child Soldiers
The Obama funded Syrian rebels who are given arms by the CIA are killing innocent Christians who refuse to convert in public beheadings and using 14-year-old children to send to war. http://www.storyleak.com/bama-funded-...

Further reading/sources:

http://www.theaustralian.com.au/news/...

http://rt.com/usa/joint-chiefs-us-opt...

http://www.aina.org/news/201305290240...

http://www.reuters.com/article/2012/0...
CIA Arming Syrian Rebels With Missiles, Taxpayer Dollars
The Syrian rebels who publicly behead Christians and innocents are now being armed with heavy missiles and other military tech via the CIA as ordered by the Obama administration.

This all goes back to a 2012 Reuters report in which Obama circumvented the legal process and began funding and supporting the Syrian rebels with a 'secret order'.

Sourcing and reading:

http://www.storyleak.com/bama-funded-...

http://www.reuters.com/article/2012/0...

http://www.cbsnews.com/8301-201_162-5...
Obama Is Giving The Middle East To Al-Qaeda

Al Qaeda used by western powers as a destabilizing force to foment chaos and disorder and facilitate divide and conquer.
Proof We Run Al-Qaeda: Special Report
Alex Jones breaks down the exploding conflict in Iraq with Al-Qaeda, and how the link between the US and Syrian rebels is unfolding.Iraq has privately signaled to the Obama administration that it would allow the U.S. to conduct airstrikes with drones or manned aircraft against al Qaeda militant targets on Iraqi territory, senior U.S. officials said Wednesday.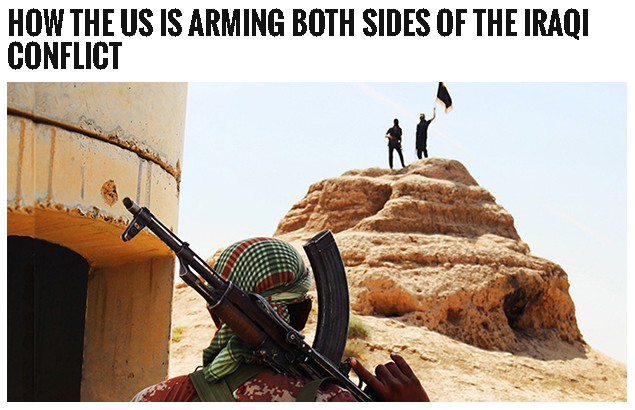 How The US Is Arming Both Sides Of The Iraqi Conflict
by Zero Hedge | June 13, 2014
Recall a week ago we wrote " US Begins Delivering F-16s To Iraq This Week, A Decade After It Wiped Out Iraq's Air Force" in which we said:
… the US will deliver the first of 36 F-16 fighter jets to Iraq in what Baghdad's envoy to the United States called a "new chapter" in his country's ability to defend its vast borders with Iran and other neighbors.

….the US earlier in March provided Iraq with some 100 Hellfire missiles as well as assault rifles and other ammunition. Then in April the US sent more arms, providing Iraq with 11 million rounds of ammunition and other supplies.
It is unknown how many of these have fallen into Al Qaeda/ISIS hands (we do know that at least one Iraqi Black Hawk chopper was captured during the rush for Mosul). What is known is that as PBS Frontline reported two weeks ago, while the administration has denied arming Syrian "rebels", i.e. the same ISIS militants that have crossed the border and are now fighting in Iraq…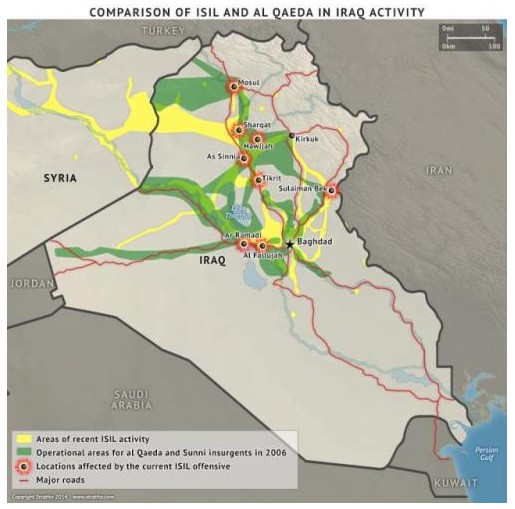 … the reality is that it has. From: " Obama Says Not Arming Syrian Rebels, Syrian Rebels Say He Is"
… the Syrian rebels themselves say they are already armed and trained by US in the use of sophisticated weapons and fighting techniques, including, one rebel said, "how to finish off soldiers still alive after an ambush." The interviews are the latest evidence that after more than three years of warfare, the United States has stepped up the provision of lethal aid to the rebels, as PBS notes "it appears the Obama administration is allowing select groups of rebels to receive US-made anti-tank missiles."

The commander of the unit also told Ali that their American contacts had asked him to bring 80 to 90 members of his unit to Ankara for training.

One of the fighters said they received three weeks of training in how to conduct ambushes, conduct raids and use their weapons. They also said they received new uniforms and boots.

"They trained us to ambush regime or enemy vehicles and cut off the road," said the fighter, who is identified only as "Hussein." "They also trained us on how to attack a vehicle, raid it, retrieve information or weapons and munitions, and how to finish off soldiers still alive after an ambush."
To summarize: the US was arming and training the same Al Qaeda/ISIS groups of Jihadists, that it concurrently gave Iraq weapons to fight. And since the Iraq army has so far proven utterly incapable of any resistance, it is now up to US drones to "fight" the same "rebels" that the US itself was collaborating with until a month or so ago.
The clear winner here? The US military-industrial complex, of course, as well as the banks who lend money to the governments to fight wars provoked by various "developed nation" spy agencies.
Collateral damage? Millions of innocent people on the ground in Syria and Iraq, and everywhere else too.
Video: Obama Backed Militants Execute Teenage Boys
Another grisly reminder that the White House is supporting jihadist extremists in Syria
Paul Joseph Watson
Infowars.com
August 15, 2013
A shocking new video out of Syria shows Obama-backed militants executing two teenage boys whom they accused of supporting the Assad regime, yet another reminder that the White House is arming jihadist extremists.
The clip shows two blindfolded teenage boys being forced to kneel on the floor as a masked man standing over them reads out a statement in which he accuses the boys of being regime gunmen and that, "It is our duty to execute them."
The man then walks away as a crowd screams "Allahu Akbar!" and the two boys are horrifically shot to death.
The execution took place in northern Syria and was carried out by the Islamic State of Iraq and the Levant, an Al-Qaeda affiliate group. The two boys came from the Shiite-majority towns of Nubul and Zahra in Aleppo province.
An Associated Press report citing the Syrian Observatory for Human Rights still manages to partly blame the Assad regime for the boys' deaths, claiming that attempts to exchange them for rebel prisoners were rejected.
The Obama administration announced its intention to arm the Syrian opposition back in June despite a plethora of evidence confirming that FSA rebels have joined forces with Al-Qaeda terrorists and are committing atrocities on a routine basis.
Last month we reported on how an entire town of Christians in Syria's Western province of Homs were massacred by FSA rebels.
It recently emerged that the CIA had been using an annexe near the US Consulate in Benghazi that was attacked last year as an outpost to smuggle weapons to FSA rebels. The federal agency attempted to cover-up the scandal by subjecting its agents to regular polygraph tests in an effort to prevent leaks.

Terrorism's Big Dirty Secret
Alex Jones exposes the biggest hoax of all behind the threat of terrorism and the idea that Americans should give up their freedoms only to live cowering in fear.
Gruesome Video Shows Syrian Rebel Beheading Civilian
How much longer can the Obama administration hide its support for violent jihadists?
Paul Joseph Watson
Infowars.com
March 21, 2013
A gruesome YouTube video shows a member of the US-backed Free Syrian Army beheading a civilian in yet another example of how the west is supporting an uprising led by violent jihadist extremists.
WARNING: EXTREMELY GRAPHIC VIDEO. VIEWER DISCRETION ADVISED. We expect this video to be removed from YouTube shortly.
The clip, which should not be watched by those of a nervous disposition, shows a masked man hacking away at a prisoner's head with a machete before holding the severed head up in the air as those around him shout in celebration.
This is by no means the first time FSA militants have been caught on camera beheading civilians. Back in December we featured a video showing Syrian rebels forcing a child to behead a bound prisoner.
Later that same month, the Australian reported how rebels beheaded a young Christian man by the name of Andrei Arbashe because he complained about how the rebels were acting like bandits. After cutting him up into pieces, FSA fighters fed Arbashe to the dogs. The report noted that the incident underscored how, "rebels are committing atrocities against innocent civilians."
Another video which emerged last month shows Syrian rebels chanting "Allahu Akbar" before cutting off the head of a civilian and dumping him in a hole in the ground.
These same insurgents have openly espoused their hatred for America as they ransack Christian churches, burn US flags, chant anti-American slogans and sing the praises of Osama Bin Laden while glorifying the 9/11 attacks.
Multiple reports now confirm that the individuals responsible for these beheadings, many of them part of the Al-Qaeda group Jabhat al-Nusra which killed US troops in Iraq, are leading western-backed rebel forces in Syria. After the organization was declared a terrorist group by the US State Department, 29 different US-backed Syrian opposition groups pledged their allegiance to al-Nusra.
Given the series of bloodthirsty acts of terror committed by Syrian rebels, it's little surprise that the evidence clearly suggests this week's chemical weapons attack in Aleppo was launched by FSA militants.
The Obama administration's transparently disingenuous attempt to initially deny the attack even took place and then spin a yarn that it was likely to have been carried out by the Syrian Army (when 16 of the victims were Syrian soldiers according to the impartial Syrian Observatory for Human Rights), again emphasizes how a fake narrative is being manufactured in an effort to hide the fact that western powers – just as they did in Libya – are supporting and empowering terrorists who have brazenly stated their goal to be the imposition of arcane Sharia law across the region.
The Obama administration has now sent almost half a billion dollars to Syrian rebels (many of whom aren't even Syrian) – $500 million dollars to militants who have publicly embraced the group responsible for the kind of gruesome beheadings depicted in the video above.
Given the fact that the attack on the US consulate in Benghazi was carried out by some of the very same terrorists the administration armed in the overthrow of Colonel Gaddafi, for how much longer can Obama hide the fact that the US is once again throwing its weight behind bloodthirsty jihadists who hate the United States, hate the ideals of justice and freedom, and who are willing to commit the most savage acts of barbarity in pursuit of their extremist doctrine?
*********************
Paul Joseph Watson is the editor and writer for Infowars.com and Prison Planet.com. He is the author of Order Out Of Chaos. Watson is also a host for Infowars Nightly News.
This article was posted: Thursday, March 21, 2013 at 6:54 am

Al-Qaeda Syrian Rebels Take Historic Christian Village
Jamal Halaby
AP
September 8, 2013
Rebels including al-Qaida-linked fighters gained control of a Christian village northeast of the capital Damascus, Syrian activists said Sunday. Government media provided a dramatically different account of the battle suggesting regime forces were winning.
It was impossible to independently verify the reports from Maaloula, a scenic mountain community known for being one of the few places in the world where residents still speak the ancient Middle Eastern language of Aramaic. The village is on a UNESCO list of tentative world heritage sites.
Related Articles
Related Articles
Foreign Aid for Al-Qaeda
Pentagon Has Awarded Contracts To Al-Qaeda In Afghanistan
Obama is the global head of terrorist network

Steve Watson
Infowars.com
Aug 1, 2013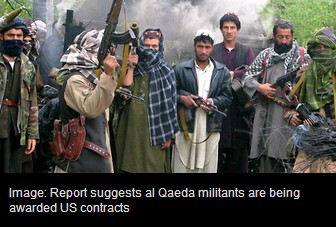 A new independent report reveals that lucrative U.S. military contracts have been granted to militant groups in Afghanistan with direct connections to the Taliban and Al-Qaeda.
The report, submitted to Congress by the U.S. Army Suspension and Debarment Office, states that American officials are citing "due process rights" as a reason not to cancel the agreements with the extremists.
A Bloomberg article quotes John Sopko, the Special Inspector General for Afghanistan Reconstruction, who notes:
"I am deeply troubled that the U.S. military can pursue, attack, and even kill terrorists and their supporters, but that some in the U.S. government believe we cannot prevent these same people from receiving a government contract,"
The report continues:
An audit showed that after 16 months, none of the agency's essential program objectives have been reached and the money spent has mostly financed workshops and training sessions. The project is aimed at bolstering Afghanistan's government before troop withdrawals planned for next year.

"It's troubling that after 16 months, this program has not issued its first community grant," Sopko said. "Rather, it has spent almost $50 million, about a quarter of the total program budget, on conferences, overhead and workshops."

Regarding the 43 cases of contractors with militant connections, Sopko said the Army should "enforce the rule of common sense" in its suspension and debarment program.

"They may be enemies of the United States but that is not enough to keep them from getting government contracts," according to the agency's report.
So there you have it, while the Obama administration is funding, equipping, and training al Qaeda extremists in Syria to overthrow the Assad government, it is also awarding contracts to al Qaeda after a decade plus long war against "the terrorists" in Afghanistan.
Obama truly is the global head of Al Qaeda – bankrolling, arming and equipping terrorists around the world in order to achieve his administration's geopolitical objectives – while simultaneously invoking the threat of terrorists domestically to destroy the bill of rights.
—————————————————————-
Steve Watson is the London based writer and editor for Alex Jones' Infowars.com, and Prisonplanet.com. He has a Masters Degree in International Relations from the School of Politics at The University of Nottingham, and a Bachelor Of Arts Degree in Literature and Creative Writing from Nottingham Trent University.
This article was posted: Thursday, August 1, 2013 at 12:00 pm
Tags: government corruption
Who Is Really Behind the Syrian War?
SHOW NOTES AND MP3: http://www.corbettreport.com/?p=7893

Given that the pretext for attacking Syria is falling apart before the public's eyes, why is the US preparing to wage war on that country? Who benefits from the ongoing destabilization of Assad's government? What will the Middle East look like if the Sunnis take over Syria? What is Israel's role in this? What do Turkey, Qatar and Saudi Arabia have to gain from a war in Syria? And what does Bandar Bush have to do with all of this? Join us today on The Corbett Report as we discuss these and other pressing issues as the world stands on the brink of yet another US-led Middle Eastern military adventure.
---
The Creating of Alqaeda
Brzezinski knew very well what he was writing about. As National Security Advisor under President Carter, he had overseen Operation Cyclone, the US government's since-declassified plan to arm, train and fund Islamic radicals in Pakistan and Afghanistan to draw the Soviet Union into a protracted war in the region. This, famously, led to the foundation of what became known as Al Qaeda in the 1980s, a point that Brzezinski has since admitted and even bragged about, claiming that the creation of a "few stirred up Muslims" helped to bring down the Soviet Union.
Meet: Zbigniew Brzezinski Obama's Foreign Policy Advisor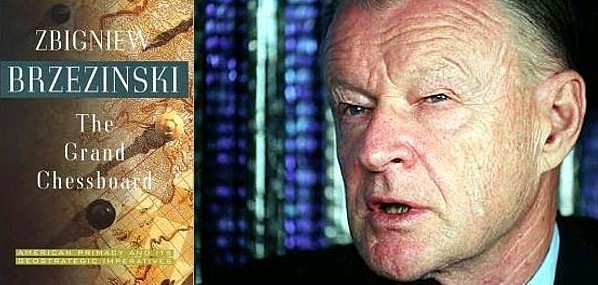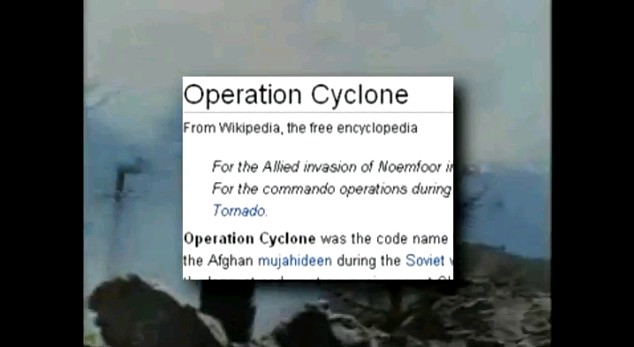 Zbigniew Brzezinski, Operation Cyclone
(Part 2 Alqaeda Doesn't Exist - A James Corbett Doc)
This installment of the documentary goes into Zbigniew Brzezinski, Operation Cyclone, the ISI-CIA-MAK-US government funding circle and CIA connections to Osama Bin Laden. For more information about this documentary, including a bibliography of works cited, please visit the documentary website:

http://www.alqaedadoesntexist.com
Zbigniew Brzezinski, Operation Cyclone
(Part 3 Alqaeda Doesn't Exist - A James Corbett Doc)
This installment of the documentary goes into Zbigniew Brzezinski, Operation Cyclone, the ISI-CIA-MAK-US government funding circle and CIA connections to Osama Bin Laden. For more information about this documentary, including a bibliography of works cited, please visit the documentary website:

http://www.alqaedadoesntexist.com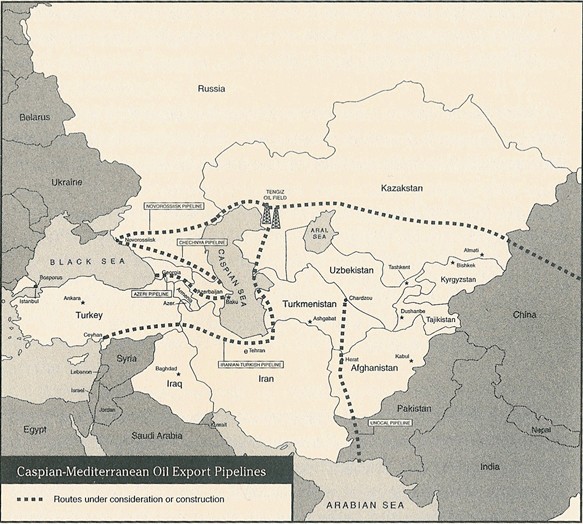 Map of proposed pipeline routes from Chapter 5 (page 146) of Zbigniew Brzezinski's 1997 book "The Grand Chessboard". To view it on a larger scale click here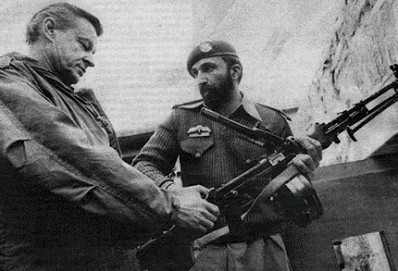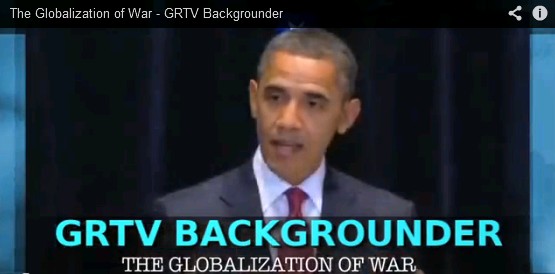 The Globalization of War – GRTV Backgrounder
The world's attention is increasingly focused on Syria and Iran as the region continues to move toward military confrontation. Less noticed, however, is that the pieces are being put into place for a truly global conflict, with military buildup taking place in every region and threatening to draw in all of the world's major powers.
Zbigniew Brzezinski Obama's Foreign Policy Advisor
Zbigniew Brzezinski: Obama's Foreign Policy Adviser

Obama's foreign policy advisor and vocal supporter is Zbigniew Brzezinski, Jimmy Carter's national security advisor, who says that Obama offers 'a new definition of America's role in the world'.

This is the same Brzezinski who created the Illuminati's Trilateral Commission with David Rockefeller in 1973. The Trilateral Commission is dedicated to a world government dictatorship and closely connects with other strands in the web like the Council on Foreign Relations (member: Barack Obama) and the Bilderberg Group.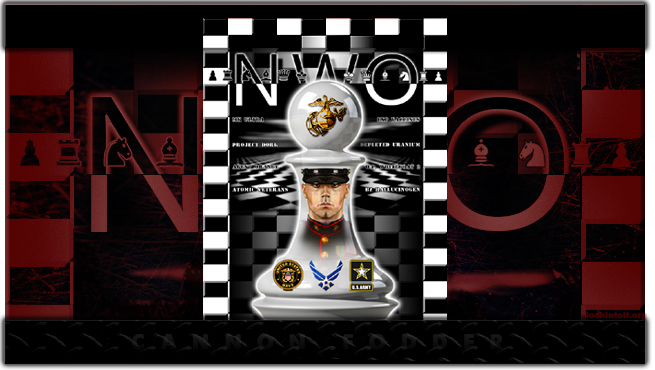 LINK : Pawns On The Chessboard
Brzezinski: "Populist Resistance" is Derailing the New World Order
Rise in "populist activism" a threat to "external control"
Paul Joseph Watson
Infowars.com
November 26, 2012
During a recent speech in Poland, former US National Security Advisor Zbigniew Brzezinski warned fellow elitists that a worldwide "resistance" movement to "external control" driven by "populist activism" is threatening to derail the move towards a new world order.
Zbigniew Brzezinski Still Admits The Global Political Awakening Proving Very Difficult For The Elite
Calling the notion that the 21st century is the American century a "shared delusion," Brzezinski stated that American domination was no longer possible because of an accelerating social change driven by "instant mass communications such as radio, television and the Internet," which have been cumulatively stimulating "a universal awakening of mass political consciousness."
The former US National Security Advisor added that this "rise in worldwide populist activism is proving inimical to external domination of the kind that prevailed in the age of colonialism and imperialism."
Brzezinski concluded that "persistent and highly motivated populist resistance of politically awakened and historically resentful peoples to external control has proven to be increasingly difficult to suppress."
Although Brzezinski delivered his comments in a neutral tone, the context of the environment in which he said them allied to his previous statements would indicate that this is not a celebration of "populist resistance" but a lament at the impact it is having on the kind of "external control" Brzezinski has repeatedly advocated.
The remarks were made at an event for the European Forum For New Ideas (EFNI), an organization that advocates the transformation of the European Union into an anti-democratic federal superstate, the very type of bureaucratic "external control" Brzezinski stressed was in jeopardy in his lecture.
In this context, it must be understood that Brzezinski's point about "populist resistance" being a major hindrance to the imposition of a new world order is more of a warning than an acclamation.
Also consider what Brzezinski wrote in his book Between Two Ages: America's Role in the Technotronic Era, in which he advocated the control of populations by an elite political class via technotronic manipulation.
"The technotronic era involves the gradual appearance of a more controlled society. Such a society would be dominated by an elite, unrestrained by traditional values. Soon it will be possible to assert almost continuous surveillance over every citizen and maintain up-to-date complete files containing even the most personal information about the citizen. These files will be subject to instantaneous retrieval by the authorities," wrote Brzezinski.
"In the technotronic society the trend would seem to be towards the aggregation of the individual support of millions of uncoordinated citizens, easily within the reach of magnetic and attractive personalities exploiting the latest communications techniques to manipulate emotions and control reason," he wrote in the same book.
Brzezinski's sudden concern about the impact of a politically awakened global population isn't born out of any notion that he identifies with their cause. Brzezinski is the ultimate elitist insider, the founder of the powerful Trilateral Commission, a Council on Foreign Relations luminary and a regular Bilderberg attendee. He was once described by President Barack Obama as "one of our most outstanding thinkers".
This is by no means the first time Brzezinski has lamented the burgeoning populist opposition to external domination by a tiny elite.
During a 2010 Council on Foreign Relations speech in Montreal, Brzezinski warned fellow globalists that a "global political awakening," in combination with infighting amongst the elite, was threatening to derail the move towards a one world government.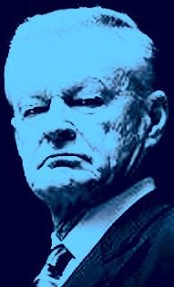 WAR CRIMINAL SUPREME : Zbigniew Brzezinski
Infinitely easier to kill a million people then to control a million people
Seal Team 6 Was Executed
(FAMILIES ARE BEING THREATENED)

http://www.michaelstrangefoundation.org/category/silent-heroes/
http://www.michaelstrangefoundation.org/remember/
SEAL Team 6 Family Members, Bin Laden Raid Was Staged!! ...Seymour Hersh Calls Osama Bin Laden Raid A Lie. Pulitzer-prize wining journalist slams "pathetic" US media for failing to challenge White House. Hersh added that the Obama administration habitually lies but they continue to do so because the press allows them to get away with it. "The republic's in trouble, we lie about everything, lying has become the staple," concluded Hersh.
LINK: Seal Team 6 Was Executed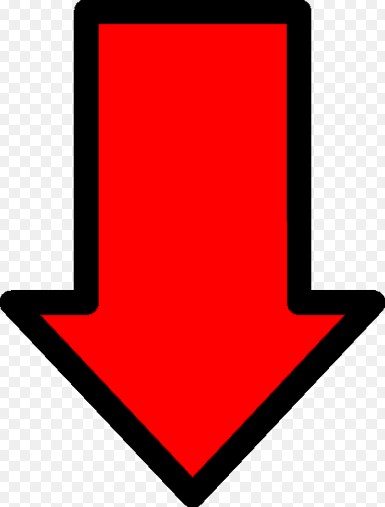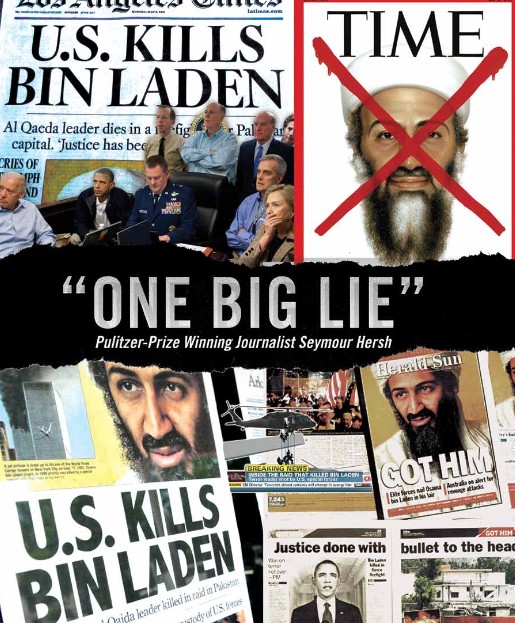 Seymour Hersh: Bin Laden Raid "One Big Lie"
Pulitzer-prize wining journalist slams "pathetic" US media for failing to challenge White House
Paul Joseph Watson
Infowars.com
September 27, 2013
Pulitzer Prize-winning journalist Seymour Hersh says that the raid which killed Osama Bin Laden in 2011 is "one big lie" and that "not one word" of the Obama administration's narrative on what happened is true.
In a wide-ranging interview published today by the Guardian, Hersh savages the US media for failing to challenge the White House on a whole host of issues, from NSA spying, to drone attacks, to aggression against Syria.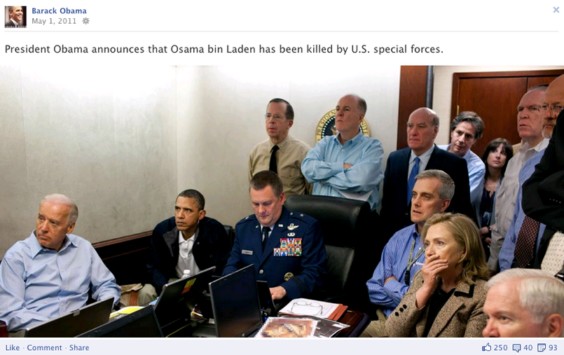 On the subject of the Navy Seal raid that supposedly resulted in the death of the Al-Qaeda terror leader, Hersh remarked, "Nothing's been done about that story, it's one big lie, not one word of it is true."
Hersh added that the Obama administration habitually lies but they continue to do so because the press allows them to get away with it.
"It's pathetic, they are more than obsequious, they are afraid to pick on this guy [Obama]," Hersh told the Guardian.
The raid that supposedly led to Bin Laden's death has been shrouded in mystery for over two years. Speculation that the Obama administration may have embellished or outright lied about the true account of what happened has persisted, mainly because the White House has refused to publicly release images of Bin Laden's body.
Although the White House said the corpse was immediately "buried at sea" in line with Islamic tradition, it quickly emerged that this was not standard practice.
Numerous analysts have claimed that Bin Laden had in fact been dead for years and that the raid on his alleged compound in Pakistan was little more than a stunt.
Other questions also persist, such as why the narrative and timeline of the raid has changed multiple times, why the White House initially claimed that "situation room" photos showed Obama watching the raid live when in fact there was a blackout on the live feed, and why neighbors in the immediate area surrounding the compound said with absolute certainty that they had never seen Bin Laden and that they knew of no evidence whatsoever to suggest he lived there.
During the rest of the Guardian interview, which is well worth reading in its entirety, Hersh lambastes the corporate press and particularly the New York Times, which he says spends "so much more time carrying water for Obama than I ever thought they would."
Hersh's solution is to shut down news networks like NBC and ABC and fire 90% of mainstream editors, replacing them with real journalists who are outsiders and not afraid to speak truth to power.
"The republic's in trouble, we lie about everything, lying has become the staple," concluded Hersh.
*********************************
Facebook @ https://www.facebook.com/paul.j.watson.71
FOLLOW Paul Joseph Watson @ https://twitter.com/PrisonPlanet
Paul Joseph Watson is the editor and writer for Infowars.com and Prison Planet.com. He is the author of Order Out Of Chaos. Watson is also a host for Infowars Nightly News.
This article was posted: Friday, September 27, 2013 at 12:52 pm
Tags: domestic news, mainstream media, terrorism
Seymour Hersh Calls Osama Bin Laden Raid A Lie
Pulitzer-prize wining journalist slams "pathetic" US media for failing to challenge White House. http://www.infowars.com/seymour-hersh...
Seal Team 6 Dad Blasts Obama
http://www.michaelstrangefoundation.org/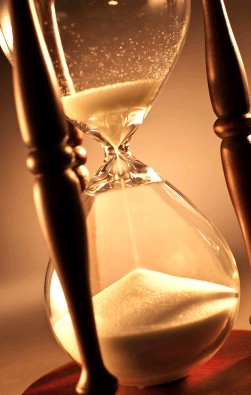 It remains to be seen how many Americans will keep buying the proven lies from their government (note the links below). Time will soon tell if the people of this nation have the good sense to face that they are being lied to, or succumb to government propaganda and demoralization.
Ex-propagandist for the KGB, Yuri Bezmenov, had this to say about demoralizing a people :
"As I mentioned before, exposure to true information does not matter anymore. A person who was demoralized is unable to assess true information. The facts tell nothing to him, even if I shower him with information, with authentic proof, with documents and pictures. ...he will refuse to believe it.... That's the tragedy of the situation of demoralization."
-- Yuri Bezmenov --
LINK : Subverting The Public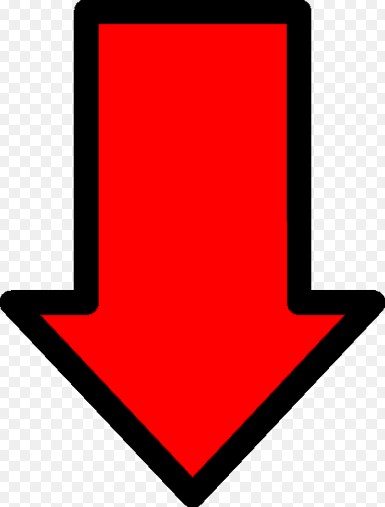 Bin Laden Death Another Gov't Lie

In addition to images of President Obama's address to the American public on Sunday night, it has emerged that the dramatic photos of Obama, Biden, Hillary Clinton and members of the White House security team watching the assassination of Bin Laden "live" were in fact completely staged, casting further doubt on the ever-changing official account of the operation.
The staging of the Obama speech photo is embarrassing, but the staging of the situation room photos, which were heavily promoted by the establishment media, falsely presented as evidence that Obama, Biden and Clinton saw the assassination of Osama live, and used by the White House to lend credence to the fairytale they were busily scripting, are damning.
LINK : Proof: Bin Laden Death Another Govt Lie
DHS Gave Muslim Brotherhood VIP Treatment, NO TSA PAT DOWNS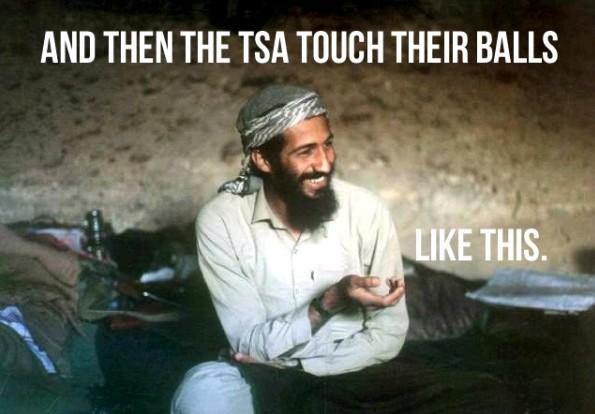 A newly released document obtained via a Freedom of Information Act request confirms that the State Department ordered the Department of Homeland Security to spare members of the Muslim Brotherhood traveling to the US in 2012 a TSA pat down or any kind of secondary screening.
The one page document (PDF), obtained by the Investigative Project on Terrorism, shows that members of a Muslim Brotherhood delegation traveling through Minneapolis Airport, New York's John F. Kennedy Airport and Dulles Airport were handed expedited entry known as "port courtesy," which is normally reserved for high ranking government officials and dignitaries. At the time, the Muslim Brotherhood's candidate Mohamed Morsi, later deposed, had not been elected president.
LINKS :
PUBLIC DUPED INTO NAKED BODY SCANNERS
The Osama Bin Laden Death Hoax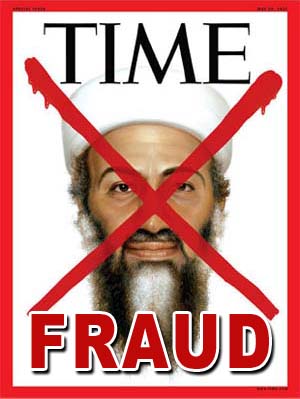 Bin Laden was a strawman-villain concocted by the Western intelligence apparatus to take the blame for the orchestrated terror that is scripted and carried out by the globalist-allied factions. The Phantom Osama bin Laden was a skeleton key opening the door to foreign intervention in the middle east or anywhere al Qaeda might be. The motive is simple-- ever-expanding wars for the military industrial complex, and the often more lucrative periods of reconstruction (i.e. you break it, you buy it). The occupation continues here at home with the creation of a police state supposedly meant to combat terrorism.
LINK : The OBL Death Hoax
---